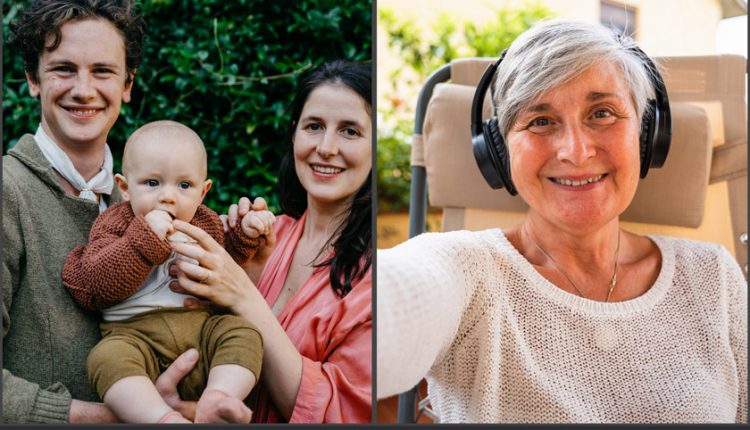 How to Get Long-Distance Grandparenting Right
Have you ever wondered how to handle the physical distance between the three generations? Your beloved kids and their families might live far away, or even if they are right around the corner, a busy work schedule or a persistent global pandemic might get in the way of them visiting often. None of us fancy such circumstances but the reality of modern living has its own rules. Sure, we might miss the good old days, but many advantages and possibilities only belong to this era which seemed like a dream before!
Nowadays, you can easily video call your grandchildren and see their faces, ask them to show you their room or pet or even play games with them online, no matter how far away they live in the world. That's the beauty of our modern world; if you feel committed to make long-distance grandparenting work, you have numerous ways to bridge the gap as long-distance grandparents.
A Guide to Long-Distance Grandparenting
Here are some ideas for long-distance grandparenting to make the most out of communicating with grandchildren:
Make the Most of In-Person Visits
Try to visit your grandchildren every year, and when you see them leave gifts and physical reminders. Try your best to engage in bonding activities to connect better. And when they come to visit, have some toys around or, if possible, show them some of their parents' old toys.
Plan Scheduled Phone Calls
When you arrange to speak with your grandchildren, it creates anticipation. A conversation at bedtime causes a pleasant memory for younger kids, and older kids will know that this call is just for them. Whenever you want to talk with toddlers, use simple words with school-age children to talk about their friends, sports, favourite music or TV shows. Try to remember what they like and dislike.
Take Advantage of Video Calls
Video chatting with Zoom and Skype has become very common these days. The most popular way is using FaceTime. You can read your grandchildren's favourite book, flip through a picture, or even virtually attend one of their parties.
Do Not Forget Apps and Games for Long-Distance Grandparents
You can play many online games with your grandchildren over video chat. Ask the parents for permission before suggesting it to their children. You can download and use some of these apps for free, while you have to pay for some others.
It's fun for grandparents and grandchildren to play phone games together. For instance, you can play Wheel of Fortune or Candy Crush. Play against each other as a fun way for a healthy competition. But keep in mind to choose a game that you and the kids both enjoy and understand. Give Funnector a try. It's a simple game that you can play on your phone or tablet and ask your grandchildren to playback; as they say, fun connects!
Books and Reading for Long-Distance Grandparents
You can read your grandchild a bedtime story. It's even possible to record your voice. For older grandchildren, you can read together and discuss the plot or even guess the story's ending.
Try Texting and Instant Messaging
Owning a smartphone for seniors shows its importance here. Learn how to send texts, instant messages, and digital photos to easily connect with your loved ones. This way, it's possible to keep in touch with your older grandchildren even when they are far away.
Do Fun Activities Together from a Distance
Think about what you can do together. For instance, write a part of a story and send it via email. Have grandkids add details to it. You can keep back-and-forth until you finish the story together. Another fun activity is to plant the same seeds in your separate gardens and compare them as they grow. Coming up, we will talk about more activities that bring long-distance grandparents and grandchildren together.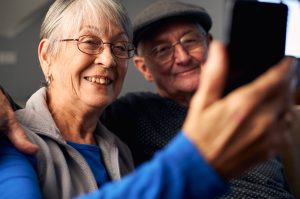 Long-Distance Grand-parenting: What Are the Best Activities for You and Your Grandchildren
You can also have some long-distance activities and play games with your grandkids. Some of these activities are as follows:
Reveal Holiday Crafts 
You can choose crafts that you can do on the phone while video chatting, like carving pumpkins. Then show off the completed work.
Write a Letter the Old-Fashioned Way
Your grandchildren will enjoy receiving a written letter in the mail and replying in the same way. They will be able to experience the way things were in the past through letters while having fun and getting closer to you.
Play High-Low 
High-low is a simple game, and you can play it anytime. For instance, a child's high (their best part of the day) is getting picked first to play football, and his low is going to math class. Grandparents can share their highs and lows that way; the kids will also learn more about their interests and hobbies.
Have a Family Album App 
With smartphones, this family album app comes in handy. Only the family members that have your account and are approved can see photos; you can also interact by liking photos and adding comments.
Open a Subscription Box 
These boxes deliver good deals on surprise products. They are exciting. You can make it a game by guessing what is inside before you unbox.
The games mentioned above can make the distance seem shorter and the days more fun.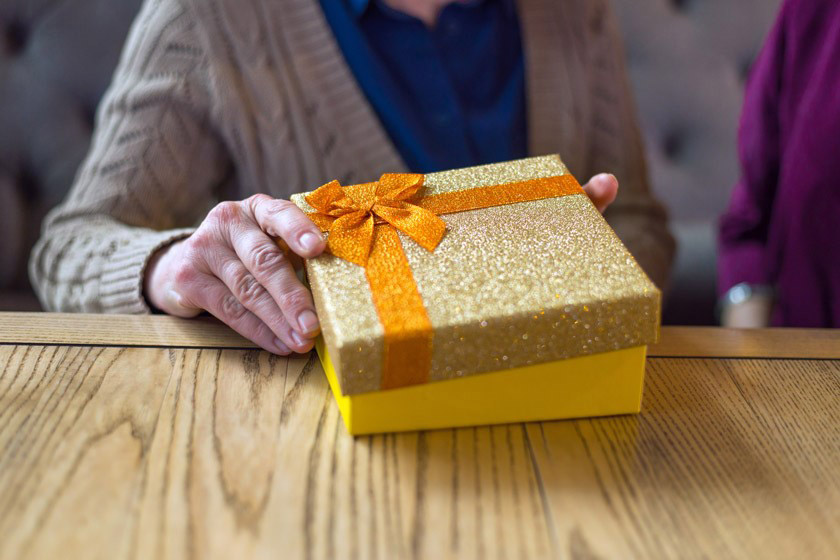 What Gifts to Get Your Grandchildren As Long-Distance Grandparents
You can also buy gifts that strengthen the grandparent and grandchild relationship and have a significant impact. Here are some of the best gifts you can get them: 
Love-Box Spinning Heart Messenger 
With the Lovebox app, you can send messages and images directly to the love box. When they receive the message, it triggers the heart in front of the box to spin, acting as a physical notification. It is easy to use and will bring a smile to their faces. When you send a message, they only have to lift the lid on the top to see your loving note inside. It is an affordable gift for big families; everyone can send messages to some Lovebox.
Facebook P
ortable Devices 
Portable devices are a fantastic way for families to get in touch. Seniors or less "tech-savvy" families can easily use them. Facebook has collaborated with Amazon to integrate Alexa, permitting you to activate it with your voice and connect to apps and games. The options are as follows:
Portable TV

Portal and portal mini

Portal plus
Long Distance Touch Lamps by Friendly Lamps 
These lamps are a great way to let someone living far away know you are thinking about them. When you connect the lamps to Wi-Fi, if you touch the top of one lamp, the other will light up in the same colour no matter where it is in the world. It is easy to use because it only needs a single touch to light up. You can change the colour only by holding your finger on the top of the lamp. Colours have different meanings, for example:
Green: good morning!

Yellow: video call?

Blue: thinking of you.

Purple: just checking in.
Personalized Family Prints by Shelly Klein 
This product has a wide range of design options available. There are hundreds of personalization combinations, including:
Skin tones

Hair colour and length

Facial hair and glasses

Clothing types and colours

Different heights, plus

Animals such as dogs, cats, and more
You can have up to 12 figures.
Kidvelope Long Distance Board Game
This gift involves all family members. The players need to mail things to each other and have phone calls to complete parts of the game. The exciting part is that the more phone calls they have, the more points and prizes they can win.
Final Words
As you can see, it is possible to enjoy grand parenting even if your grandchildren are living far away. With the right choice of activities and gifts, your relationship will be precious and significant for both sides. It only takes the right amount of passion, commitment and energy.
Read more: