What Is Silvers Videos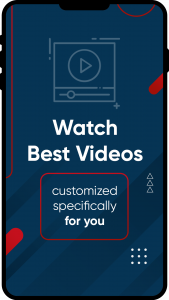 Finding videos on YouTube is not always easy, especially when you're unsure what you're looking for to watch. Our team finds and categorizes videos for seniors' preferences based on our research. The categories cover all the subjects that seniors love and need to watch. Silvers Video is a user-friendly video player specially designed for older adults. The application is easy to use and is full of entertaining and health-related videos. Our team selects the best videos for seniors' entertainment, from fun videos of babies, animals, and surprising events to top hit karaoke of the Beatles, Neil Diamond, Queen, and other best musicians of all time. Silvers Video also selects health-related videos by physiotherapists and doctors to help seniors live a healthier life through simple exercises and diet tips. Stay healthy and entertained with Silvers Video.
One thing that makes Silvers Video unique is that finding all kinds of videos older adults love and find helpful is straightforward. We also write a summarized description for each video to make everything more accessible. The application has an easy-to-use interface with big bottoms and an excellent user experience for older adults.
What Will You Find on Silvers Video?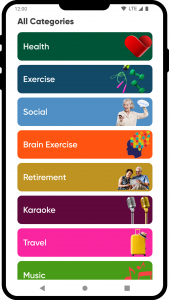 Everything you need to live a happier retirement! Whether you love music, travelling, or scientific facts, Silvers Video always has the best videos you can watch. Find out about beauty products and makeup tips to add to your natural beauty. With an excellent user experience and user interface for seniors, you will always find what you're looking for and enjoy your leisure time.
Fashion & Beauty
Silvers Video selects all the best videos about skincare for seniors. Find out about the beauty and makeup tips you need after 60. You can watch simple makeup tips to look fresh-faced with straightforward makeup techniques. Professional senior makeup artists make these videos, so you're in good hands! They also introduce the best anti-ageing products for mature skin and hair.
Laughter & Joy
If you're bored, this video player has multiple solutions for you. With the daily dosages of hilarious baby videos, cats and dogs, and sometimes kangaroos, you will always find something to make you smile. You can also watch videos of families sharing their priceless moments, from pregnancy announcements to first grandchild visiting and videos of the pure act of kindness.
Top Hit Karaoke of All Times
Silvers Video has a selection of Top Hit Karaoke of all time! Enjoy the outstanding music pieces from The Beatles, Queen, Eagles, Led Zeppelin, Michael Jackson, and other memorable musicians of all time. Feel free to sing along with your favourite musicians, as these videos also have readable lyrics. And the videos of funny concert moments will always surprise you!
Memory and Brain Training Games for Seniors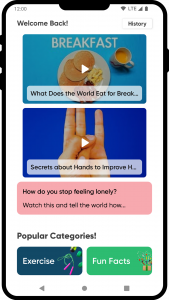 As well as being exciting and entertaining, memory games for older adults can improve memory, life skills, and mental health. Keeping the mind active as we age is as important as maintaining physical fitness and strength. Playing brain games helps keep the brain healthy and may prevent dementia. Silvers Video has daily brain games for seniors, including Word Games, Crosswords, and Riddles. There are also super simple exercises to keep your mind healthy and sharp.
Step by Step Exercises for Seniors
Exercise has numerous health benefits for people of all ages. Improving balance, maintaining a healthy weight and better sleep are just a few. But, the most critical aspect of exercise is choosing the proper workout based on physical condition and fitness level. That's why Silvers Video selects the best seated and standing exercise videos made by physiotherapists and professional trainers. These step-by-step workouts target to help older adults sleep better, improve posture, and get rid of knee and back pain. You can also find out about the best walking tips.
Nutrition Tips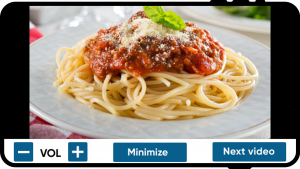 No matter what your age number is, good nutrition is essential. But our nutritional needs change as we age. If you have diabetes, high blood pressure, or other conditions, you may have a specific diet. Silvers Video selects the best videos about healthy eating with diabetes, high blood pressure, and Osteoporosis. There is also the introduction of superfoods that may help prevent dementia. So keep watching and stay healthy!
Best Selected Documentaries
Watching documentary videos is a good way of passing the time and keeping the mind active. This player selects the best documentaries about famous palaces and extraordinary places on earth.
No matter what you're interested in, you will always find something to watch and enjoy, from the world's most isolated tribe to unique items recovered from the Titanic!
Life Hacks & Ideas
Silvers Videos selects the most creative hacks on the internet! What to do with random objects that are considered useless? How to spend time in retirement? Silvers Video has all the answers!
Find out about skills to learn in retirement and turn retirement into the best years of life. You will also watch videos about post-retirement jobs and simple ways to make money in retirement.
Travelling Around the World
For travel lovers, we select the best travel guide videos. Silvers Video has practical answers if you love to travel in your retirement and are looking for a guide. There are also exciting videos about seniors travelling solo, RV travellers, and the best travel destinations based on your interests.
Inspiration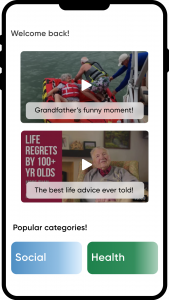 It's never too late to adopt healthy habits to help you live longer. If you are seeking motivation to start your exercise program or even your own business, you're in the right place! We select the best inspirational videos from the age-defying secrets of a 70-year-old woman to one-hundred-year-old athletes, senior artists, and older adults who share their life stories.
Fun Facts & Trivia
What are the things that Queen Elizabeth has never been allowed to do? Can you be tired from sleeping too much? Silvers Video has the answers!
On Silvers Video, you can watch the most entertaining videos of fun facts about every subject you love! Weird old jobs from 100 years ago, the worst royal wedding night, Versailles' dirty secrets, and a whole bunch of facts you probably didn't know!
Silvers Videos also has fun (sometimes surprising!) facts about your favourite movies and movie stars! You can also test your general knowledge and eyesight by watching selected fun videos.