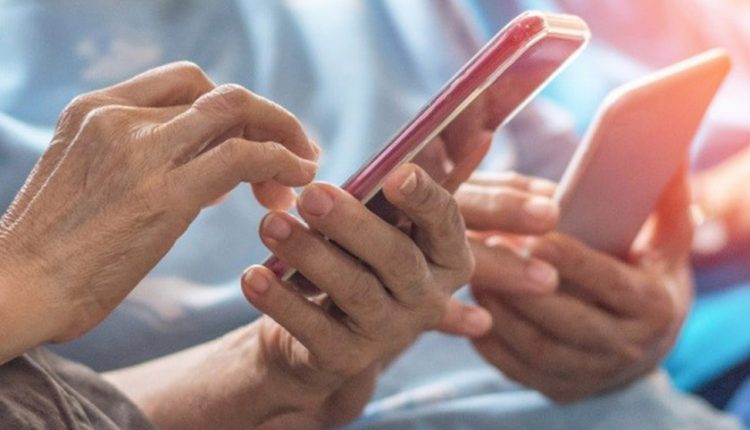 Best Apps and Brain Games to Prevent Alzheimer's
Alzheimer's, a horrifying disease that leaves patients and families in a cloud of uncertainty; a disease with a 100 percent mortality rate that robs a person of their identity and destroys their relationships, affects nearly 44 million people worldwide! There are many days you may ask yourself: Why us? Why me? It's not fair! Whether you or one of your loved ones has been diagnosed with Alzheimer's, we know it can be an overwhelming experience for both, and you may feel as if your world has been shattered. The good news for all of us is that experts believe that some apps and brain games for seniors may strengthen strong connections between brain cells and help prevent Alzheimer's by increasing mental activity.
There are, fortunately, games to prevent Alzheimer's symptoms and games to prevent dementia. There's no certainty that playing a specific game will prevent Alzheimer's; however, brain training can improve cognitive function and may delay the onset of dementia. This article is about apps and games that help prevent Alzheimer's.
Play Games, Prevent Dementia
Playing games is considered an excellent activity for improving cognitive skills. There is no proof that games prevent dementia, but the evidence so far shows that brain games help you reinforce skills that usually weaken as you age. These skills include planning, decision-making, reacting faster, processing even faster, and better short-term memory. Games are believed to help maintain the overall mental health of seniors.
For seniors, there are mainly two kinds of games. First, games that help seniors entertain themselves and games help them keep their minds sharp and their brains active.
People over 50 found playing brain-training games on the internet to be beneficial. Researchers found that those who played the games five or more times a week markedly improved their reasoning and problem-solving skills. Another thing that studies in this field showed was that seniors over 60 years old who regularly play games and use brain training apps have better performance in everyday life.
Games for Alzheimer's prevention (Games to Prevent Alzheimer's)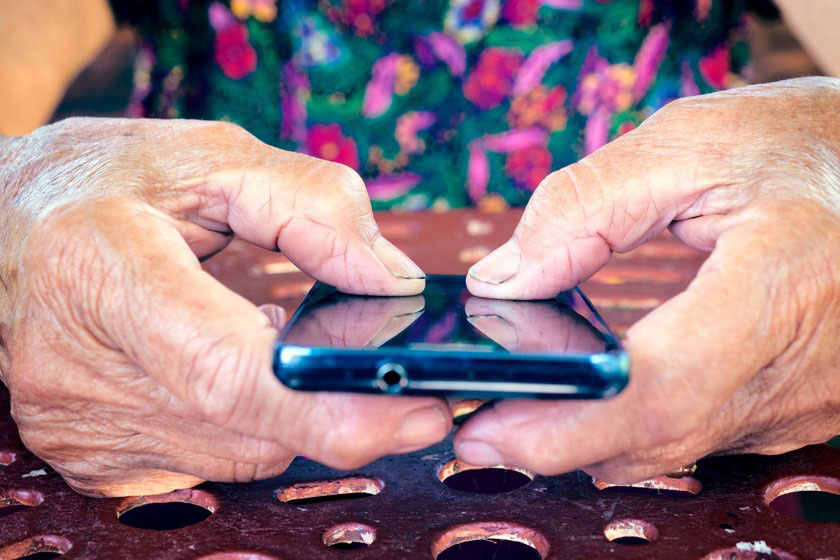 Despite the usual notion that games only suit teenagers and younger people, games are for everyone and are among hobbies for seniors. We can figure this out from the benefits of games for older adults. The game industry is a diverse one. Any social group can find appropriate games, and seniors are no exception. Seniors can use board games to improve their mental health. Among the games to prevent Alzheimer's, various card games for seniors positively affect brain activities. And the options are not only limited to physical games.
Computer games, online and offline, undoubtedly help seniors keep their minds active and will continue to do so in the future. And day by day, with every step technology takes forward, more games and applications are made available to improve seniors' mental health.
Does Brain Activity Help with Dementia?
Animal studies show that keeping the mind engaged may:
Reduce the amount of brain cell damage caused by Alzheimer's.
Encourage the development of new nerve cells.
Stimulate nerve cells to communicate with one another.
You can help establish a reserve supply of brain cells and links between them by keeping your brain engaged with exercises or other activities. Moreover, You may even develop new brain cells.
It could be one of the reasons why scientists have discovered a correlation between Alzheimer's disease and lower levels of education. Experts believe increased mental activity from education may protect the brain by strengthening cell connections.
But neither education nor brain exercise is guaranteed to prevent Alzheimer's disease. However, they may assist in postponing symptoms and keep the mind operating better for longer.
That being said, let's take a look at some brain exercises beneficial to the brain.
Brain Exercises (Training) to Prevent Dementia
Although the brain gets plenty of exercise daily, certain activities may improve brain function and connectivity. In turn, this may protect the brain from age-related deterioration. Here are some brain activities you can try:
Visualizing More
Visualization is the process of creating a mental image to represent information. You can use pictures or animated sceneries to develop a mental image.
According to 2018 research, visualization assists people in organizing information and making proper decisions.
People can use visualization in their daily life. People can visualize their trips to the grocery store, including how they will get there and back, as well as the items they plan to purchase, in their minds before they even set foot outside. The objective is to visualize the scenes as vividly and precisely as possible.
Expanding Your Vocabularies
Increasing your vocabulary is an excellent way to broaden your knowledge while exercising your brain.
A simple technique to improve your vocabulary is reading a book or watching a TV show and taking notes of unfamiliar words. You can then use a dictionary to look up the word's definition and devise ways to use it in a sentence.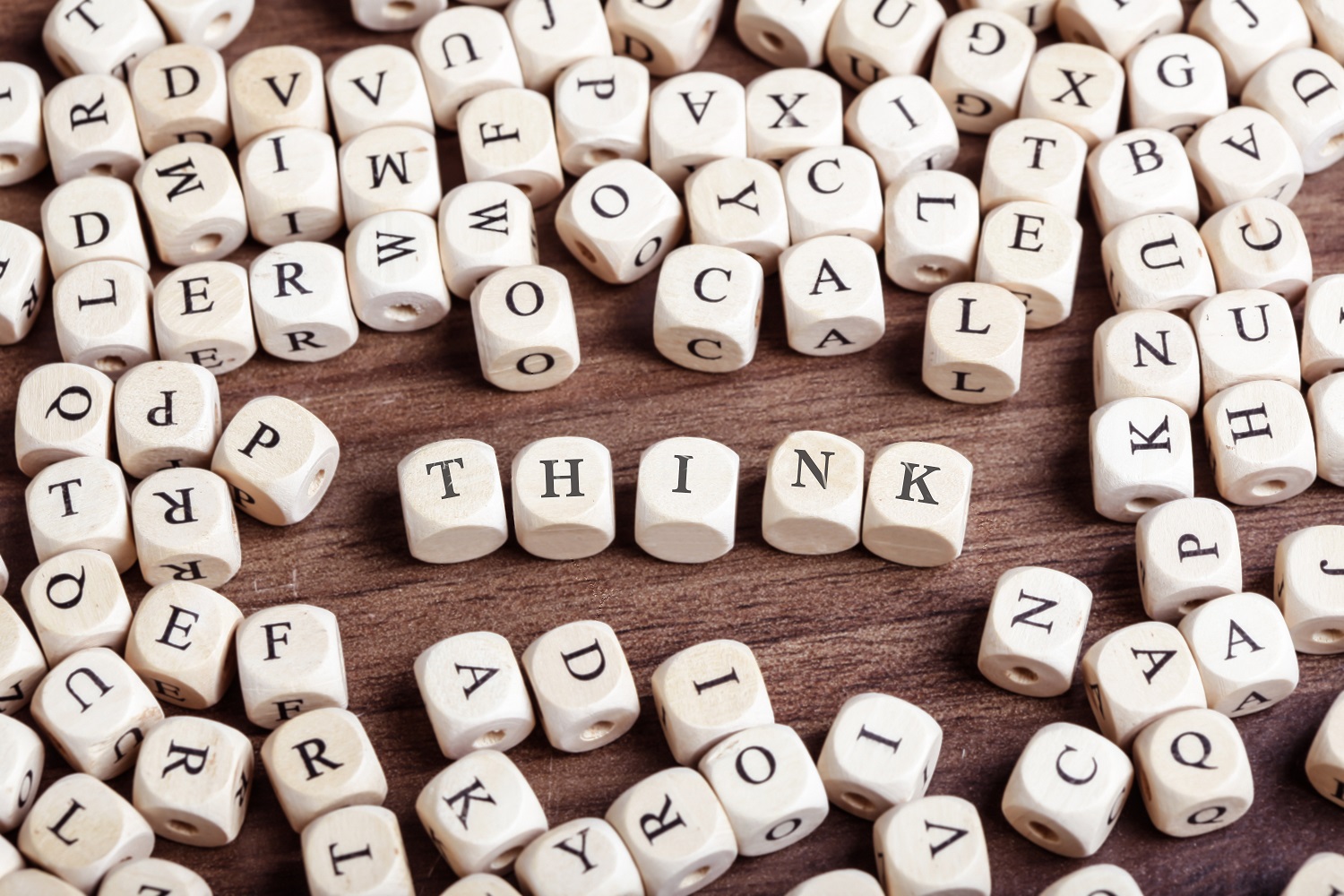 Learning a New Language
You don't always need games to prevent dementia; learning a new language can help improve cognitive function. According to a 2019 analysis, bilingualism enhances and strengthens connectivity between different brain regions.
The researchers believe that increased connectivity may help prevent Alzheimer's disease and other forms of dementia.
Brain Training Apps for Dementia
One group of applications can help prevent Alzheimer's or other diseases, and the other group helps patients already suffering from such diseases.
With the help of mobile applications, you can exercise your brain, which proves the necessity of having a smartphone for seniors.
1. Witty Words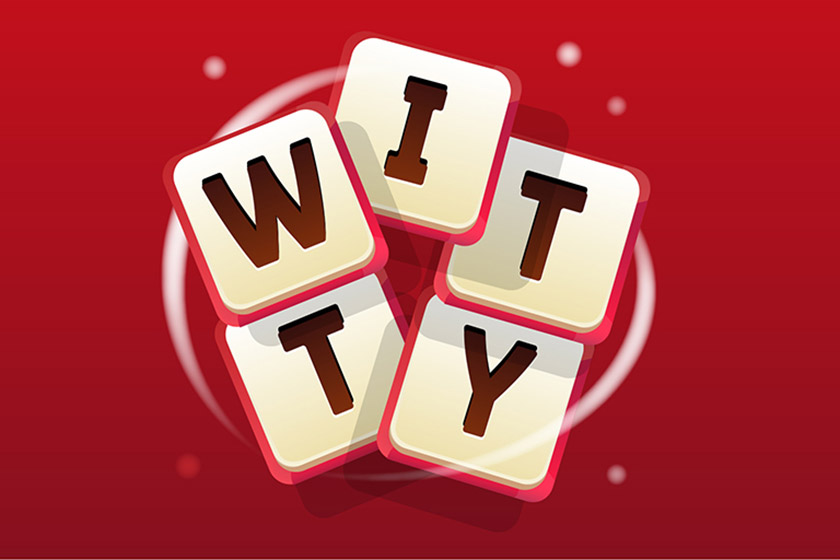 The Witty Words game is designed especially for senior citizens to entertain, stimulate the brain, improve cognitive function, and enhance memory. This game allows seniors to challenge their memory, test their vocabulary, and discover new words with word connections and addictive crossword puzzles. This game is perfect for memory practices.
For the accessibility features, the Witty words game is designed with large buttons and sufficient contrast for a better experience for the elderly with visual impairment. Witty Words allows players to see the words for a limited time and then remember and solve the puzzle.                                                                                                                                       
2. Lumosity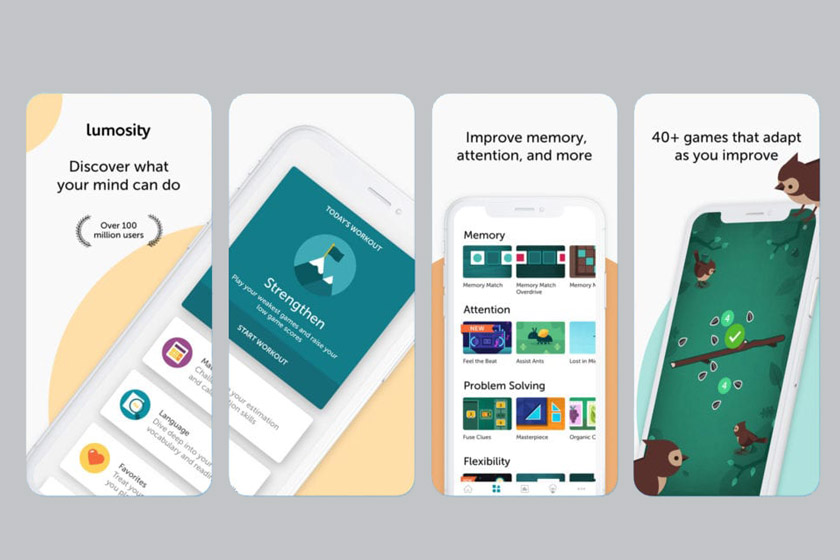 Lumosity offers a growing collection of cognitive and scientific-based games designed to improve your working memory and brain function. This app enables you to notice the items that help you solve the task faster and ignore the things of no use. Lumosity is among the super popular apps and games that help prevent Alzheimer's and has more than 60 million users worldwide.
3. Dakim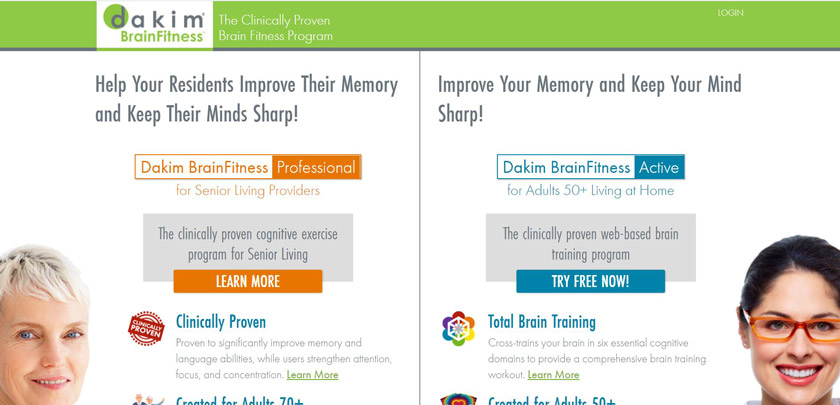 Dakim provides more than 100 games and puzzles designed and developed by professionals to help you concentrate better. These games employ tasks that contribute to preventing Alzheimer's disease. This cognitive exercise program is clinically proven to improve memory and language abilities while strengthening attention, focus, and concentration.
Available for: Website users and IOS
4. Peak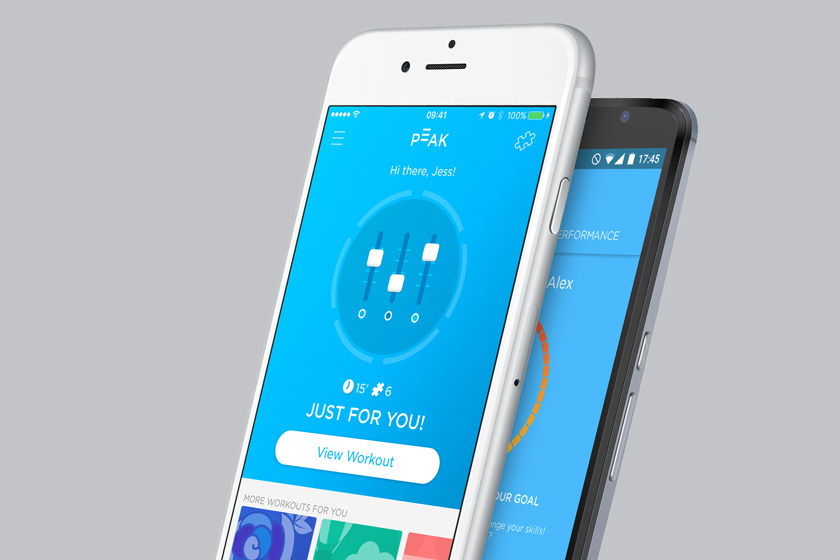 Cambridge University develops this brain training app. Peak consists of games like "Game Show" and "Decoder," designed to challenge the skills that matter to you most with games that test your focus, memory, problem-solving, and mental agility with short workouts.
5. Elevate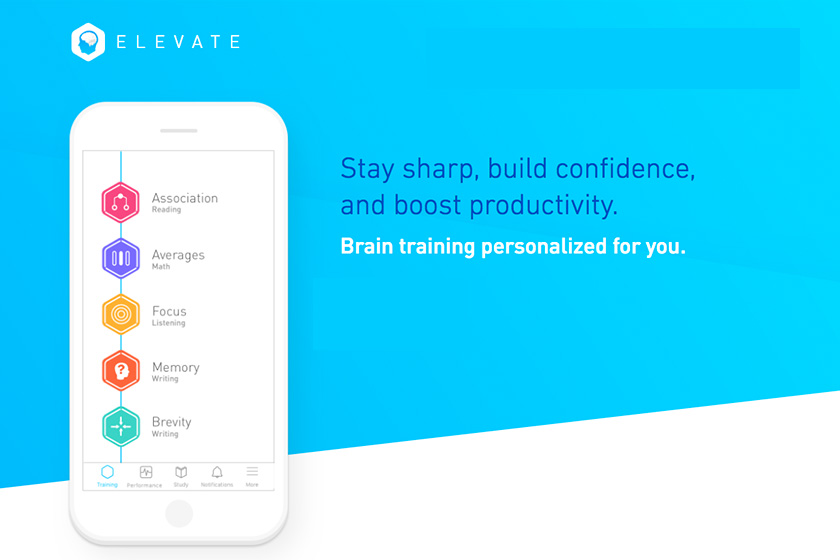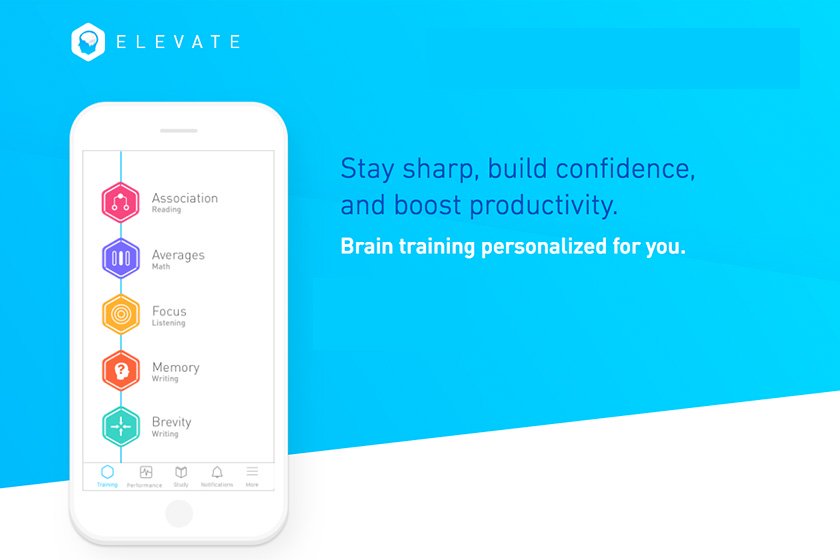 Elevate is different from the other apps because it focuses on perceptive skills like listening and reading. All games require you to comprehend the passages you read or listen for grammatical errors. But these activities happen on a fun and challenging surface to be a more enjoyable experience.
6. Fit Brains Trainer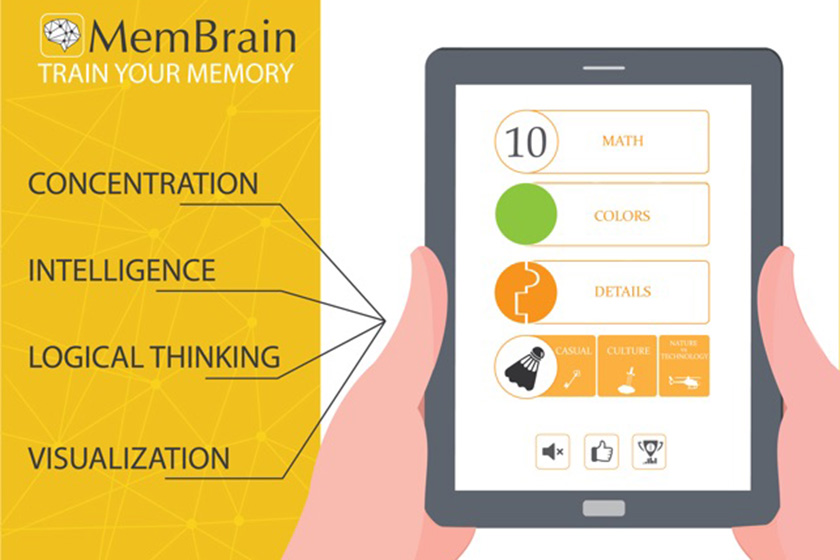 Fit Brains Trainer offers you more than 360 games and puzzles that all help you enhance your memory, concentration, and brain speed. As you progress, the levels get more complex, so the challenges, and hence the brain exercises, will never come to an end.
7. CogniFit Brain Fitness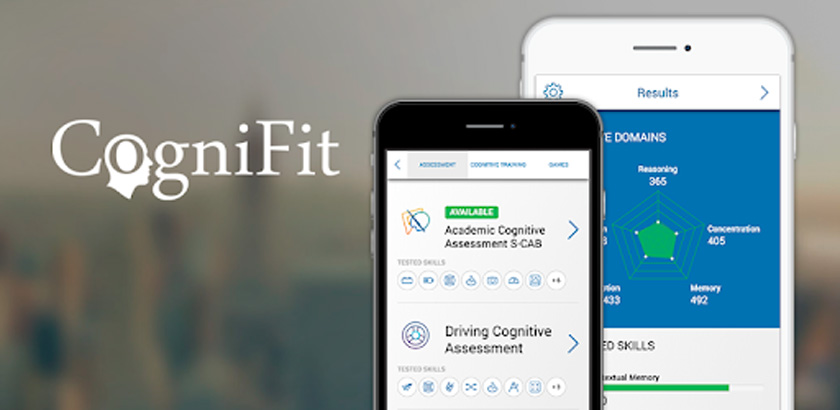 This brain training game designed by neuroscientists provides the user with helpful brain exercises alongside a fun gaming experience. Congnifit helps you keep track of your progress from the beginning. You can also invite your friends to join you on the tasks, making the experience a lot more fun.
8. Brain Trainer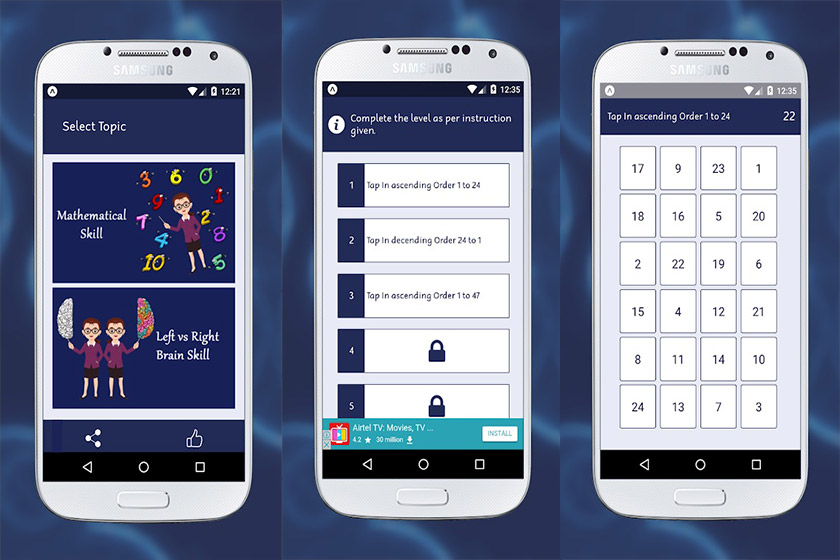 This popular app offers a huge collection of brain-training games – from language to math to speed games and many more. Furthermore, Brain Trainer allows you to customize the games you play based on your personal goals, such as improving your memory, problem-solving, attention, and agility.
9. MindMate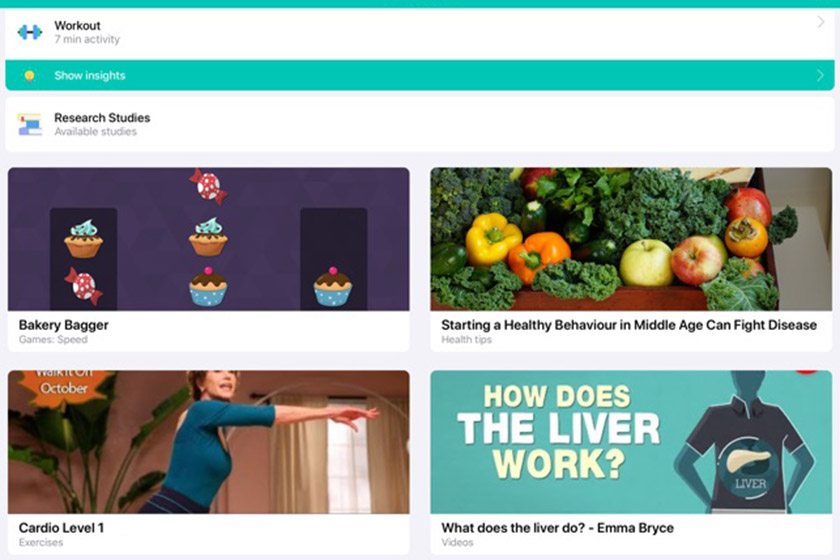 Three young people who experienced taking care of seniors with dementia decided to develop an app with brain games and workouts to help with attention, memory, problem-solving, and cognitive speed. MindMate offers other tools to enhance brain function and promote physical, mental, and social well-being. The website enables you to take an online memory test and send the results immediately to your email account.
10. Brain Metrix
Brain Metrix is a Collection of various games with various tasks aiming to Improve IQ, focus, memory, creativity, and spatial intelligence that unequivocally helps you keep your mind sharp.
11. Eidetic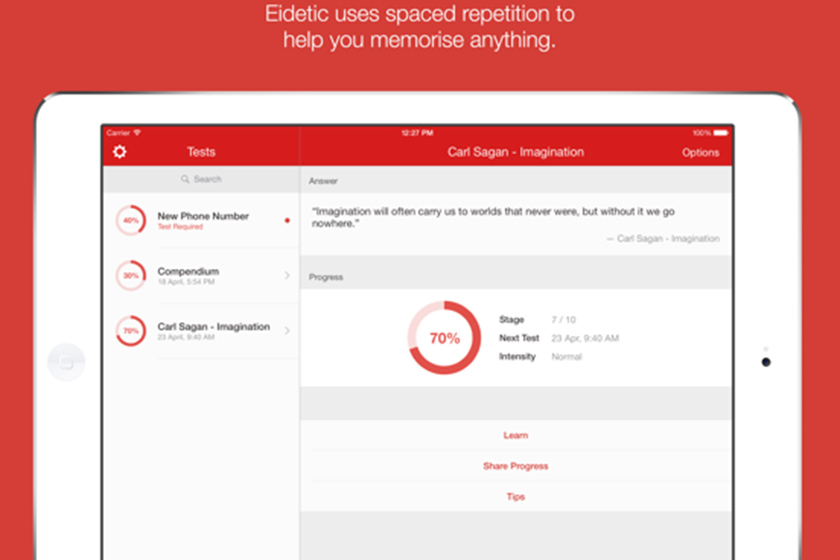 This game works with a repetitive pattern that helps you remember what you have learned. At first, it gives you a piece of new, interesting information and facts and repeats them until they move to your long-term memory. This method has been proven efficient by scientific studies.
12. Iridis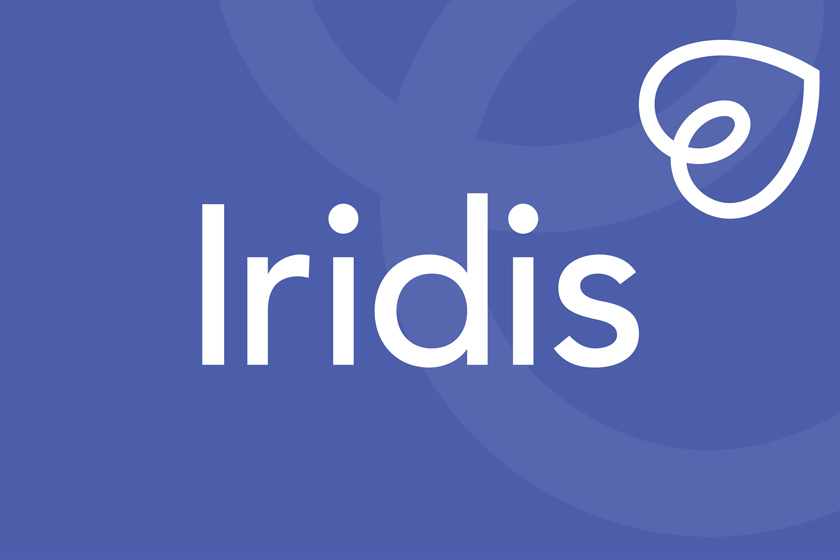 Even though this app isn't for patients, it deserves mention. Iridis, designed by The University of Stirling, provides caregivers with advice and suggestions to help them get along with family members or patients suffering from dementia and create a friendly environment.
Are Puzzles Effective to Prevent Dementia?
Even though computer games have become more popular in recent years, elders prefer crossword puzzles and number puzzles. Do they, however, really help to prevent Alzheimer's or dementia disease?
The 2011 Bronx Aging Study investigated brain health and cognitive decline, among other things. It followed 488 persons who were cognitively intact at the start of the trial for three years.
Throughout the trial, subjects got clinically and cognitively tested every 12-18 months.
Researchers discovered that "late life crossword puzzle participation, regardless of education, was associated with delayed onset of memory deterioration in those who got dementia" near the end of the trial.
Furthermore, "Crossword puzzle involvement at baseline delayed the onset of accelerated memory deterioration by 2.54 years."
The thing is, not every puzzle is senior-friendly and beneficial, so we have to choose our puzzles wisely.
What Are The Best Puzzles to Prevent Dementia?
Following up, we are going to introduce some puzzles you would want to spend time playing with because they can stimulate your brain.
Crossword Puzzles
Crossword puzzles are one of the most traditional brain training exercises and are known as games to prevent dementia. These games can help you test your vocabulary, learn about history, science, and popular culture, and ultimately help you prevent or slow down dementia.
You can do crossword puzzles online, through gaming applications, or use the more conventional approach and go for actual books or newspapers.
Limit yourself to one complex problem every day to avoid overworking your brain.
Jigsaw Puzzles
Jigsaw puzzles are excellent brain training games to prevent Alzheimer's because they challenge you to simultaneously use both the left and right sides of your brain. They help strengthen the connections between brain cells, which increases mental agility and short-term memory.
Jigsaw puzzles also improve visual-spatial reasoning because you must examine the individual pieces and determine where they go into the overall picture.
Rebus Puzzles
A Rebus puzzle can help you improve your memory and brainpower. Since Rebus asks you to guess a phrase using numbers, letters, pictures, and symbols, this puzzle is among the best games to prevent dementia.
To complete the puzzles, players must understand and remember cliches and idioms.
Remember, games are more fun when you have company. Socializing is another crucial factor regarding dementia and AD.
Final Words
Games to prevent Alzheimer's can be helpful if you are worried about yourself or a family member prone to suffering from dementia or going through Alzheimer's. Games are among the many activities that can keep the human mind entertained and engaged. But more importantly, games can help keep our brains stimulated. This is extremely important for older adults, especially those at risk of  dementia. These apps and games that help prevent Alzheimer's are indeed helpful in keeping the mind sharp and active. So, try out different brain training games, whether you want to prevent dementia or make its process easier.