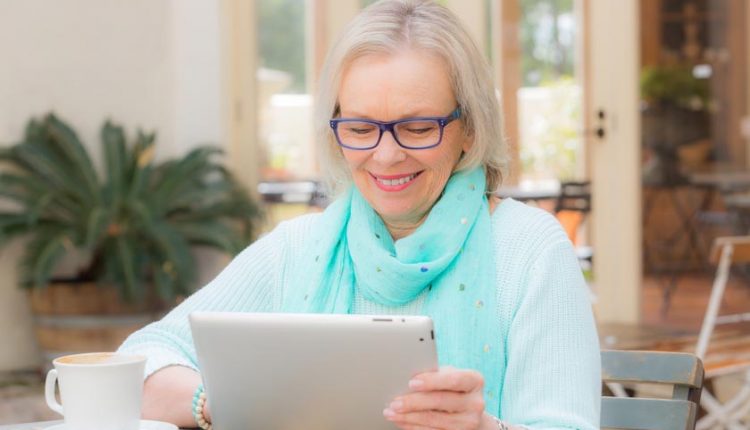 Imagine someone playing a game on his iPad. I bet you think of a teen or millennial glued to his phone. Am I right? No surprise!
It is a cliché that many see digital games as time killers without any real value and as something only young people should play. Well, those who agree with this statement could not be more wrong!
According to a recent study, over 40% of seniors claimed to play games on their mobile devices and iPads, and why shouldn't they?! Playing games for seniors brings many perks and benefits.
To your surprise, digital gaming comes second only to outdoor activities as far as therapeutic benefits go. If it is only the brain we are talking about, these games are more likely to slow down cognitive decline related to aging and disease in older adults.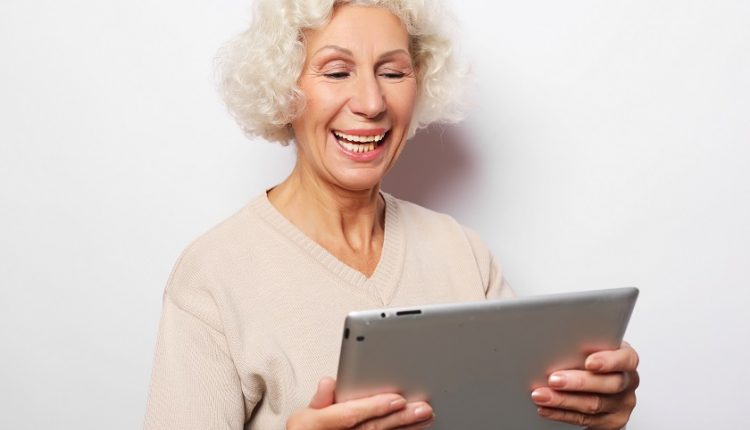 Is It Good to Play Games on the iPad?
Studies have shown that iPad games can enhance seniors' sociability since many play them online. Moreover, they can improve memory formation, and not to mention that these games boost fine motor skills and reaction times. Many iPad games, such as puzzles or strategy games, require critical thinking and problem-solving skills. This can help seniors stay mentally sharp and potentially reduce the risk of cognitive decline. In addition to the mental health benefits listed above, there are other benefits of games to consider as well.
Full-Screen Gaming
The iPad's screen is larger than the iPhone's, making it easier to play games. A full screen makes the gaming experience more engaging compared to a small screen.
Moving Elements Around the Screen
iPad's multi-touch screen may use the same technology as iPhone, but the design is entirely new for the iPad. Apple's iPad screen is responsive — and when you're about to be hit by an alien in a fight-to-the-death game, that responsiveness matters.
A Ten-Hour Battery Life
The iPad's long battery life lets you play games into the wee hours of the night, which means more fun time. Although, you should be careful not to spend all your free time on your iPad.
Specialized Game-Playing Features
Increasingly, developers are working on games with features designed specifically for iPads. For example, Gameloft recently released a version of its N.O.V.A. game featuring multiple-target acquisition, allowing players to shoot multiple enemies and eliminate them at once.
read here: games to prevent dementia
Great Sound
The built-in stereo speakers inside the iPad Air and iPad mini feature great sound, but if you want it even louder and closer, you can connect headphones, speakers, or a microphone via the built-in jack. Besides, wherever you go with your iPad, games will always be available.
Are you sitting in the waiting room? Why not play a game?
Are you waiting for transportation? Check out your last high score and try to beat it.
Also, since no physical setup is required, you can play it anywhere; the convenience is priceless.
Last but not least, iPad users have plenty of choices when it comes to games. Apple iPad family tablet computers have thousands of games available. All games are available, from board games and card games to word games and car racing games.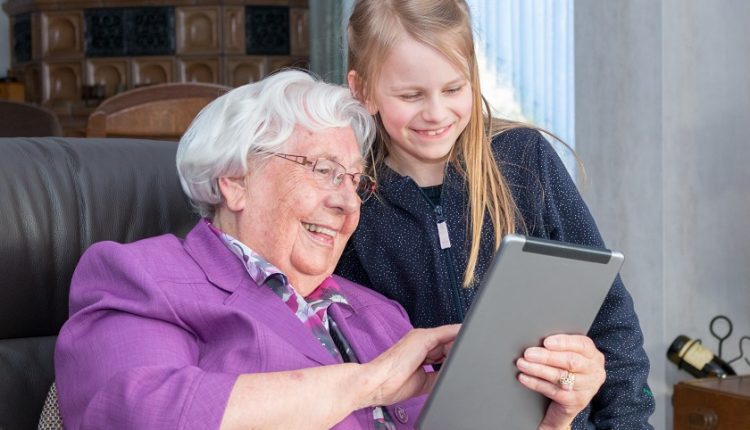 What Are the Top 5 iPad Games for Seniors?
Having learned how iPad gaming can improve seniors' physical and mental health, we have compiled a list of the top ten iPad games for senior citizens in 2023.
1. Words with Friends
Words With Friends has been available on the iPad for almost a decade. The goal is to play the right combination of letters and words on the board to get the highest score.
The two-player aspect of Words With Friends makes it popular among seniors. Using your username, you can play with family members around the world. You can also let Words With Friends pair you up with another anonymous player at any given time. While keeping your brand engaged, Words with Friends is also one of the games that help you sleep better. 
Other notable features include:
The weekly challenges

Practice mode

An in-app dictionary

Word of the day

Performance and improvement tracking with detailed game statistics

in-game chatting

iMessage playing for iPhone users
Words with Friends would be an excellent choice for those who enjoy word games and want to improve their vocabulary.
2. Angry Birds 2
This popular game may already be familiar to you. There's nothing quite like Angry Birds. Here's the premise: In this game, you must launch a bird from a slingshot and aim it at stacks of blocks and enemies (pigs). Using your limited amount of slingshot ammunition, you must knock everything down. Despite what you may think, this is a challenging task that requires a lot of planning and concentration to succeed! This game is challenging because of its limited amount of ammo and having to destroy different materials to reach all the pigs. It is a funny and cute iPad game every kid-at-heart will enjoy
3. Candy Crush Saga
Candy Crush Saga will rank among the most popular iPad games for seniors in 2022. Playing this colourful puzzle game is easy since it relies on recognizing patterns with shapes and colours. The graphics are stunning, and the developers keep adding new features to keep the game fresh and fun.
People enjoy Candy Crush Saga a lot because the game doesn't demand much time. After playing it for some minutes, you can close the application. Or, if you wish, you can continue for hours.
Thousands of different combinations and levels are available, and the good news is that it will take you years to complete, and you'll always find something new to solve! To surprise you, currently, the game has 5,150 levels in 344 episodes on its mobile version and 60 more levels on its Windows 10 app.
You will swipe your fingers to connect shapes and colours to play this game. And since it's free, there's no reason not to try it out!
4. Mister Smith & His Adventures
A fun twist on a quiz app is guaranteed to make you smile. This interactive game follows the adventures of Mister Smith. You'll get to choose an adventure and decide on behalf of the protagonist. You can make him clever or dumb, kind or evil, logical or insane— every decision you make will affect the story's outcome. Isn't it fantastic? As the story goes on, you'll also need to complete mini trivia challenges. Questions cover general knowledge from pop culture to history:
What will you choose, your phone or your date?

 Who will you save: yourself or your cat?

 Where is the capital of France?
If you enjoy reading books where you make choices and see what happens, then Mister Smith is the perfect game for you.
5. Jigsaw Puzzles Epic
This game is a true gem for seniors who enjoy solving jigsaw puzzles. It contains a large database of puzzles that are free to download. Based on how difficult you want the puzzle to be, you can decide how many pieces (from 4 to 400) there should be. You can also rotate the puzzles if you wish. With Jigsaw Puzzle Epic, you can travel the world, explore beautiful landscapes, and enjoy the seasons of the year and the wonders of nature, all from the comfort of your own home.
Features:
More than 250 packs with more than 10,000 beautiful H.D. photographs!

A new puzzle is available every day!

New puzzle packs are added regularly!

There are 11 difficulty levels: up to 625 pieces!

Use your photos to do your puzzles.

Each puzzle is different: different piece shapes each time!

It's possible to save all puzzles and work on multiple puzzles simultaneously.

High-resolution graphics (1080p)

"Minesweeper" is a logic-based puzzle game where players uncover hidden mines on a grid, using numerical clues to deduce their locations. It can be beneficial for seniors as it helps exercise cognitive abilities such as memory, attention to detail, problem-solving, and logical thinking, providing an enjoyable and mentally stimulating activity that can help maintain and enhance mental sharpness. The game's simple rules and interface make it accessible and suitable for seniors of different skill levels, promoting mental agility and providing a source of entertainment.
Features: 
Multiple difficulty levels

Detailed rulebook

Simple, easy to play interface
Hearts is an online card game where players aim to avoid collecting penalty points by strategically playing cards and carefully managing their hand. It is good for seniors as it offers an enjoyable and mentally stimulating activity that can help maintain cognitive abilities such as memory, attention, and strategic thinking. The game provides a platform for social interaction, allowing seniors to connect and play with friends or other players online.
Features:
Adjustable difficulty settings

Fosters social connections

Single and multiplayer options
"Backgammon Online" is a digital version of the classic strategy game where players aim to move their pieces across a board and bear them off. It is good for seniors as it provides an engaging mental challenge that can help improve cognitive skills such as strategic thinking, planning, and decision-making. 
Features:
User-friendly interface

Reduces feelings of isolation when played with friends
Final Words
Games are not just for children. Playing is a fun, engaging, and stress-relieving activity we should all do, even in our senior years.
We should encourage our seniors to play video games if they are not already doing so. Based on the game they choose, they can experience different benefits. Several advantages range from better memory to more refined motor skills. So, why not start with the top 5 iPad games listed above?
Read More