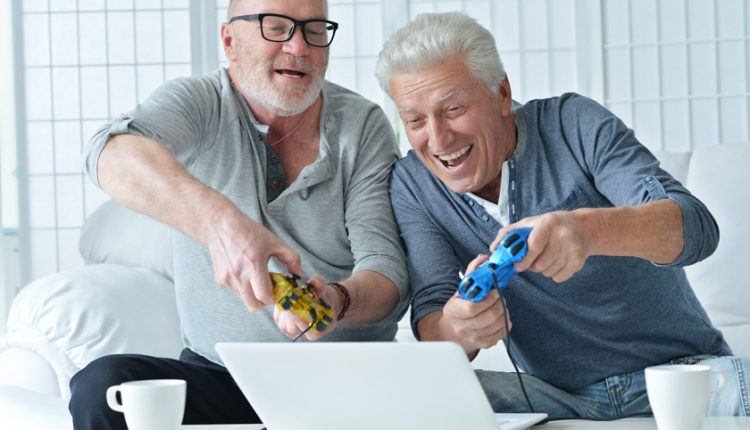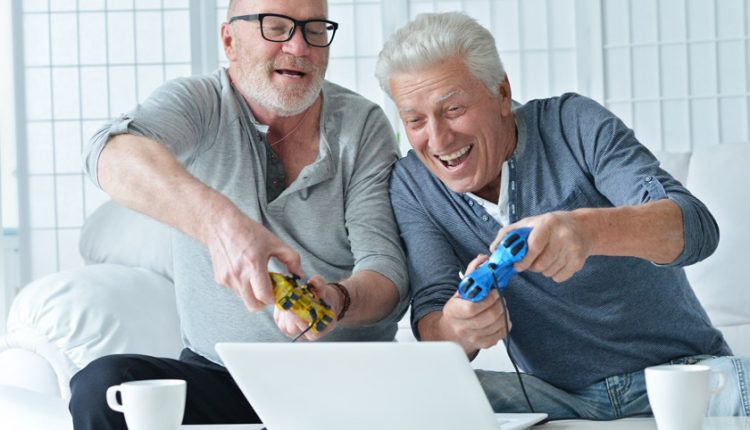 In recent years, video games have become increasingly popular among seniors. The act of playing video games exercises a gamer's memory, particularly their short-term memory. Video games can help seniors retain information such as names, addresses, phone numbers, dates, and times better.
Several studies have shown that cognitive stimulation may delay or slow the onset of degenerative neurological diseases, such as Alzheimer's or other forms of dementia. Seniors can also benefit physically from video games. The rapid decision-making and action required for games like Wii Sports can help seniors improve their balance, coordination, and reflexes since they require physical interaction. These improvements can be especially beneficial for seniors. Moreover, video games can provide opportunities for social interaction. Social interaction is important for seniors' mental and emotional well-being, as it can help reduce feelings of loneliness and isolation.
Here are the ten best video games for seniors you can choose based on your preference.
1. World of Warcraft
Many seniors enjoy playing more in-depth games, such as World of Warcraft. Role-playing games, or RPG, provide an entertaining storyline and sharpen ageing players' cognitive abilities. The storyline of this game is captivating. As players advance through the levels, they will face several challenges.
Usually, players have to think critically and act quickly, which would be helpful as a senior. You can also choose the level of difficulty. You can create a character in this game who must complete different missions. As you take on supernatural creatures, you can also use your creativity. During the battle, you will need to be alert. This game can improve your concentration, focus, and thinking skills.
2. Super Mario 3D World
Another game that seniors might enjoy is Super Mario 3D World. Video games like this are notable for not requiring experts to complete the levels. Unlike most games restricted to certain ages, anyone can play Super Mario games. Super Mario 3D World is full of challenging yet fun activities that improve reaction time, balance, and coordination, which decline as we age. By playing this game, you might also decrease the possibility of dementia or Alzheimer's disease.
3. Neuroracer
As we age, we may be interested in improving our memory, attention, and cognitive abilities; Neuroracer makes that possible. In Neuroracer, players engage in rapid and accurate thinking in a 3D environment. In this closed-looped, mental optimization game, players challenge adaptive algorithms' navigation and response skills. You earn points by maximizing both, so you will need to multitask.
4. The Professor Layton Games
The Professor Layton franchise is a puzzle adventure game series for seniors. Seniors who enjoy puzzles and brain teasers will enjoy the Layton series of games. In addition, the adventures have no sense of urgency. You can take your time with each puzzle. These games can enhance your eye-hand coordination. The main series of The Professor Layton Games currently has six games, including:
Professor Layton and the Last Specter
Professor Layton and the Miracle Mask
Professor Layton and the Azran Legacy
Professor Layton and the Curious Village
Professor Layton and the Diabolical Box
Professor Layton and the Unwound Future
5. Old Man's Journey
As we age, improving memory skills becomes one of our greatest desires. If that is the case for you, then Old Man's journey is one of the games you can play. This game relies on memory. In particular, it has you helping an older man navigate a rural area. The game reveals several aspects of the grandfather's life as you play. Old Man's Journey allows older adults to remain optimistic about life as they age. This video game for seniors is also a great way to stimulate critical thinking skills.
6. Animal Crossing: New Horizons
Animal Crossing: New Horizons is among the best video games for seniors with an engaging storyline. As the mayor of a town full of animals, you play this simulation game. To earn bells, which players use to pay for things, you must perform routine activities. You don't have to perform challenging tasks; instead, you get to play with cute animals.
You can also express your creativity in the game. It's also possible to customize the appearances of different characters and buy items, such as furniture, to decorate your in-game home according to your taste. Moreover, you can also participate in real-life activities such as photography and swimming in the game. It is even possible to play it online with your friends!
7. Minecraft
This game can be whatever you want! One of the game's features is that you can design your world. Among the options are building houses, automobiles, and airplanes. Therefore, Minecraft allows you to be creative while having fun. There is also a story mode where you can fight various villains. In addition to the game's visually appealing yet complex square world, you'll enjoy the soothing, relaxing, and rhythmic background music.
8. Flower
Flower is a unique game for the elderly which allows players to connect with their emotions. During the game, players can carry colourful flower petals through diverse landscapes and witness how the petals spring to life. As you attempt to attain different goals, you get to fly over the countryside and lush fields. It doesn't matter how long it takes you to reach the set objectives. Therefore, you can explore diverse landscapes over time. Some levels have peaceful, tranquil environments, while others feature utterly depressing landscapes.
9. PGA Tour
Seniors who love golf will enjoy playing PGA Tour, a simulation game with a sports theme. Several PGA Tour versions offer seniors the opportunity to play with pro golfers, such as Justin Thomas, on real-life courses – East Lake Golf Club or TPC Sawgrass – on Xbox and Playstation consoles or mobile devices. There are several options for customizing your player, clothing, and golf equipment. Additionally, players can design their golf courses, meaning you can express your creativity on PGA Tour.
10. Wii Sports
Nintendo's Wii Sports is a sports simulation game released for its Wii video game console. In addition to tennis and baseball, it includes bowling, golf, and boxing. Wii sports allow seniors to combine light impact exercises with mental activity.
This type of game gets seniors moving, sharpens their focus and concentration, and, most importantly, allows them to enjoy themselves while not being worried about making mistakes or doing something incorrectly. Another benefit of this video game is the Wii Balance Board, improving your balance. Playing this video game is a great way to stay fit.
Final Words
Video games are an entertaining activity that has several health benefits. Video games for seniors allow them to relax and improve their memory. Seniors can also benefit physically from video games.