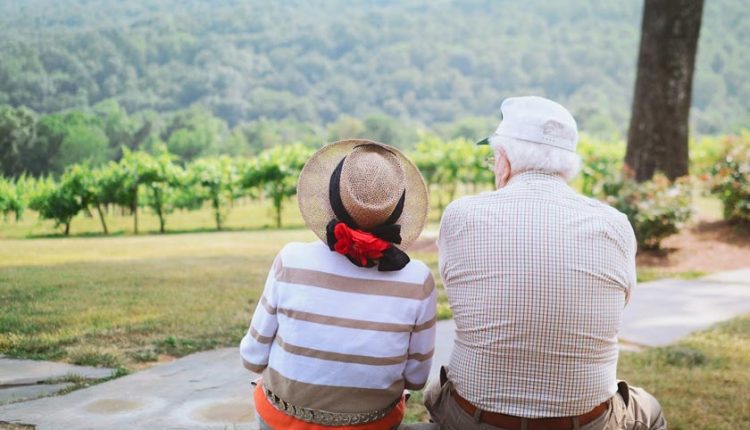 Closeness and attachment are an essential part of life quality, happiness, health, and overall well-being. But as we age, deciding to pursue a relationship can be difficult. There are several factors to consider when choosing whether to date – the most important one is whether you are ready.
If you're coming out of a divorce or grieving the spouse's loss, making sure you are emotionally prepared to begin a new relationship is crucial. There's no magic number of days, weeks, or months to wait before you start to date again, and your timeline may differ from your closest friends. Once you feel ready to create a new relationship, you can choose what kind of relationship you want, get married, or see someone casually. Here are some dating tips for seniors.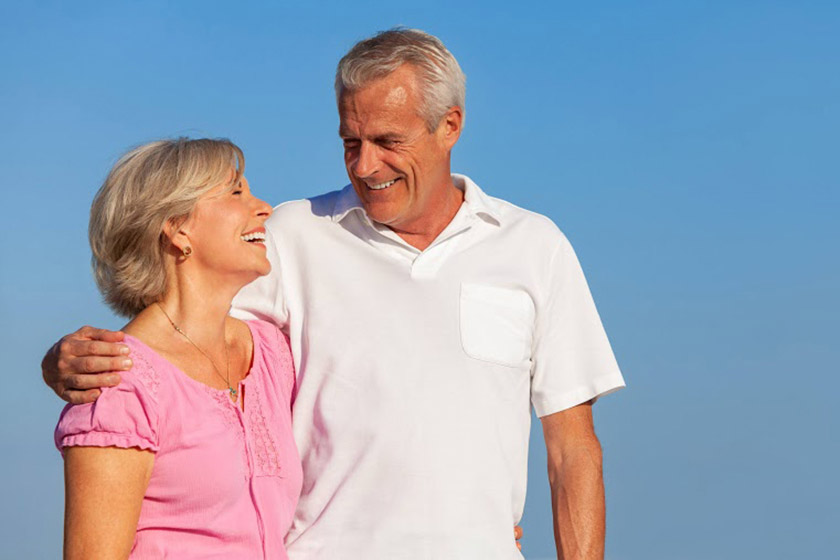 Where to Meet Other Seniors Who Want to Date?
If you don't know where to meet new people, friends and family are a good source for introducing you to your potential partner. They know your personality, habits, and interests and connect you with people who might have things in common with you. Attending social gatherings such as weddings and graduation parties is also the right place to meet new, exciting people.
If being with someone who shares your interests is crucial to you, you can spend more time doing your hobbies, if yoga is your thing, you can find someone in yoga class, and if you like reading, you can join book clubs. This way you can have fun by doing your favourite hobbies and might meet someone who enjoys doing them as much as you do. You can also consider online dating; several online and offline dating websites, such as eharmony, have users of all ages, including seniors. Before you sign up for one, it's better to do your research to determine what the right fit is for you. In this method of dating tips for seniors, the necessity of having a smartphone for seniors shows itself significantly.
Dating tips for seniors: If you meet someone online, it's crucial to meet only in public places, such as coffee houses or restaurants, until you know the other person well enough.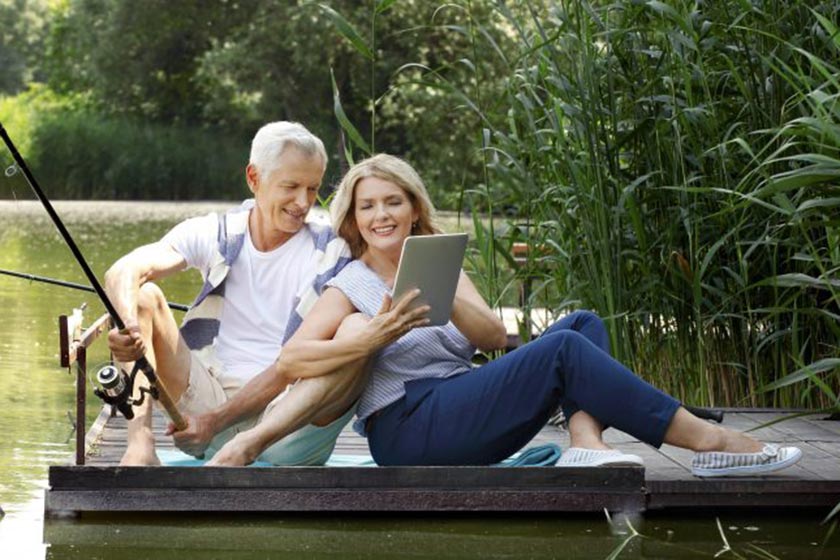 Set Your Dating Boundaries
Setting clear boundaries from the beginning of a relationship plays a vital role in dating life. Be clear about commitment and what you want. Talking about what you want, what you need, and figuring out where you stand helps you and the person you might want to enter into a relationship with. It also enables you to sort out people who aren't as compatible with you.
Instead of being worried about how other people date, focus on what you feel comfortable with. If your rule has always been that you don't kiss on the first date, you don't have to change it. Set your boundaries by considering what you want from a relationship and your dating partner. If the person you are seeing disagrees with you, they probably aren't the best choice. If you are not comfortable going out alone with someone, going in a group or double dating is also fun. It can help you and your partner know each other.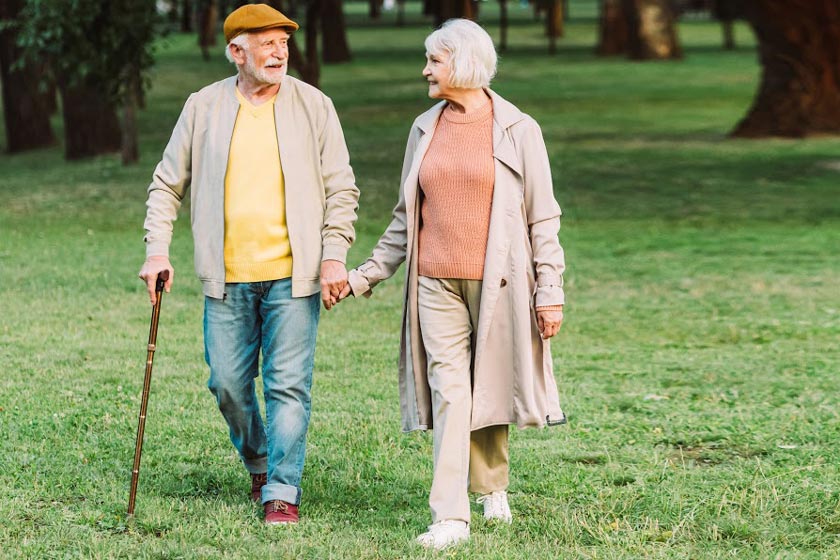 What to Do on Dates?
Senior couples have many options for dates. Even the classic dinner dates can be attractive; you don't have to go to your favourite restaurant all the time. Instead, you can try out the new vegan place in your area. Going for an afternoon tea or a brunch are also good ideas for a date.
Dating should include activities you enjoy, find something you both like or start learning new things together, sign up for a class like sports or art classes depending on what you two find interesting. As long as you enjoy spending time with your partner, there are tons of things to do and places to go to, including movies and concerts, art galleries, and museums. You can have a great time walking in the local park, or a picnic in a beautiful garden or a camping site. For the extra special moments, you can consider going to a spa or going to the opera. If you like dancing, you can attend dance classes together; it's a good workout and helps you and your partner have a good mood for the rest of the day.
Dating tips: don't forget about wine tasting events -the epitome of classic romance.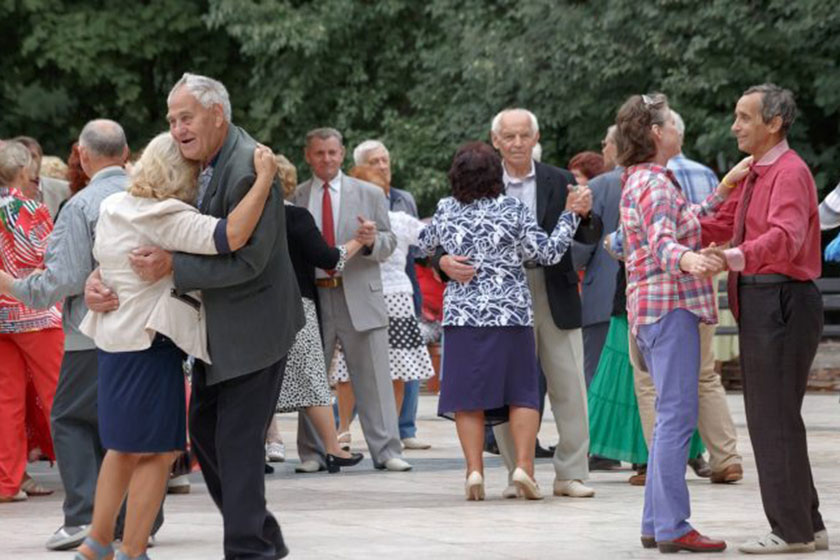 Dating Concerns for Seniors
Dating can be complicated for people of all ages. There are some areas of concern seniors have when they think about dating again. Such as income worries, Due to financial reasons, some seniors may want to avoid dating so they can avoid getting more deeply involved with someone.
Consult a retirement specialist or an attorney to help you with your options. Sometimes you have to follow your heart and work the finances out. Many seniors enjoy a part-time job so they can have a better dating life. Another concern of dating is sex; some seniors feel uncertain about having sex with a new person. Whether you have sex with your partner is your choice, and there's no obligation. However, if you chose to have sexual intercourse, you should use protection to avoid getting STDs. Some seniors experience a reduction in sex drive. To avoid any conflicts, this is a topic to discuss with your partner if you plan to get married or have a long-term relationship.
Family concerns are another factor that worries seniors dating. Some people worry if their grown children will accept someone new in their life depending on the child's personality.
Daughters and sons may fear that the new man or woman is trying to replace their mother or father. Reassure the children that this is not going to happen. The best thing to do is to introduce your new partner to your family and let them begin interacting. Time is an important factor when it comes to family and your relationship. Although you should consider the kids' feelings, remember that they don't live at home anymore. Your happiness probably matters to them; if you talk to them and express that this new person makes you happy, they are likely to accept him or her in their lives. Remember that you're the ultimate authority in your love life. Also, they know that love is the best lesson to learn from the seniors.
Prepare Yourself for a Great Dating
The most fulfilling thing about a date is that it removes loneliness from a person's life and brings them happiness. The best turn one can take in life is to have a companion at any age. We must realize that love does not know the boundaries of age or gender. So to experience your best date, prepare for this day and enjoy the days ahead.