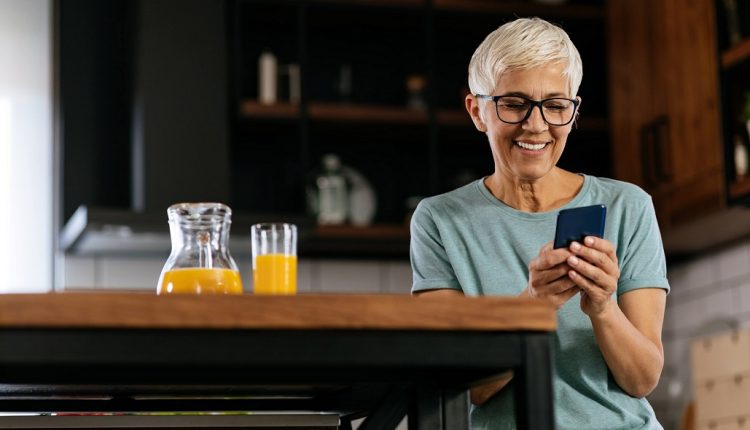 The Necessity of Having a Smartphone for Seniors
Nowadays, smartphones have turned into one of our fundamental tools, and we are using them in almost every task of our daily lives. The younger generations are making use of smartphones' benefits have become an inseparable part of their lives.
Seniors can also use mobile phones, and the necessity of having a mobile phone for the elderly is higher than the younger generation. Several surveys have shown that smartphones can decrease depression, which is one of the main issues people face in their senior years. By creating a gateway to connect with others, smartphones reduce boredom and depression among seniors. Yet, there are various smartphone models, and recently the companies are making unique smartphones for the elderly, which are suitable to their needs and conditions.
The Common Usages of Smartphone for Seniors
Calling in emergency conditions
Video calling with children or grandchildren
Using the smartphone for controlling various electronic devices at home 
Sending instant messages to family members
Checking the latest news
Monitoring health and contacting the clinic
Nowadays, most of the devices are becoming smart, and of the elderly's houses, the places where these smart devices seem necessary. Internet of Things (IoT) has taken a considerable role in household items, and all these items need to be controlled by a smartphone. Seniors no longer need to get up and check the thermostat or turn the lights on or off. Similarly, Thanks to IoT and smartphone apps, they can manage all these tasks while sitting on their sofa. That is especially good for the elderly who has encountered movement issues and have difficulty in moving. 
Previously, cellular phones were only for communication purposes, but with the advent of smartphones, communication has turned to only one of the cellular phones' uses. People are using these devices mainly for entertainment purposes, and the elderly are among the ones who have the highest boredom. A smartphone can act as the best companion for seniors' loneliness. The elderly may not be able to read books or newspapers due to their lower eyesight. There is an excellent alternative to these media. Podcasts and audiobooks are the best choices, and they can amuse themselves with different podcasts or audiobooks on a wide array of subjects. That can increase their knowledge and creates a sense of connection with the world out there.  
Old age comes with loneliness, and the elderly feel that they can no longer communicate with the ones around them. But there is no need to worry because smartphones have expanded the sharing capacity, and seniors can use their smartphones to connect with their loved ones. The video calling feature enables the elderly to visually contact their children or grandchildren living in other cities or countries.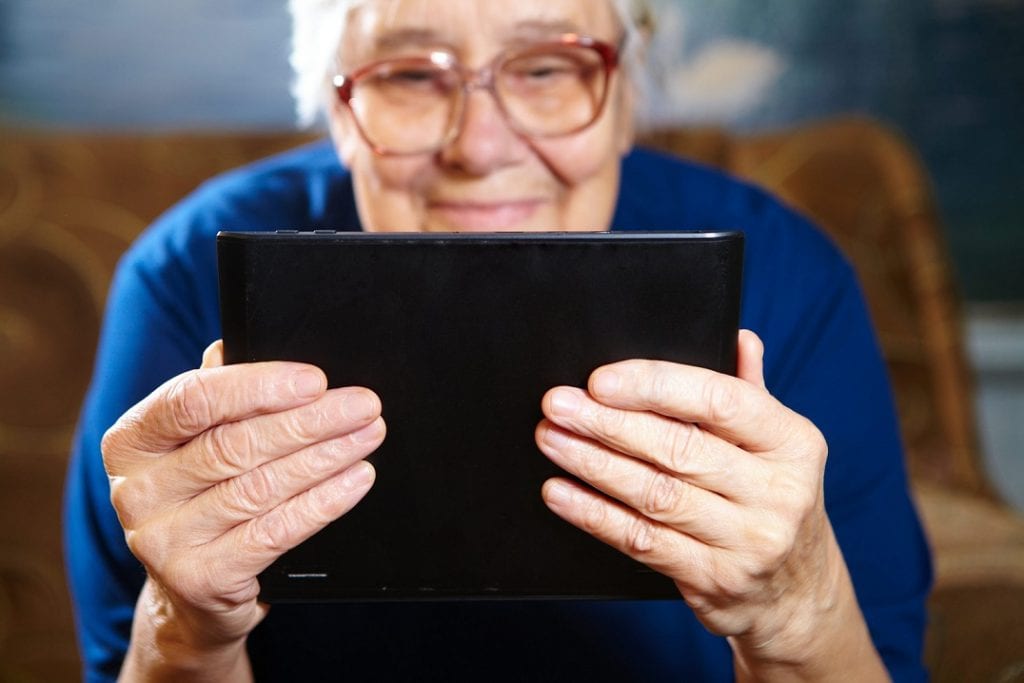 Applications
Still, during the early years of smartphones' emergence, there was a lack of applications, and there weren't many choices available. As time passed, many developers started developing various applications for different purp. Now, there are many applications that suit the needs of the eld. One can note medical, entertainment, motivational, and physical exercise apps. 
Brain
Alzheimer's disease and dementia are among the common conditions to which the elderly are prone to. There are various ways to hinder delay in the onset of these conditions, and smartphones play a vital role here. Then, They can install multiple games or apps to challenge their brain and improve their memory. These games and applications are designed to reduce the aging process's speed and help the seniors keep their minds as fresh as their younger years.
Additionally, increasing the mental power of the elderly is one of the main benefits of smartphones. There are various accessible apps through Google Play Store or iTunes App Store designed to help the elderly enhance their cognitive performance. Most of these apps allow the elderly to interact with their mobile phone to maintain their cognitive abilities.
More Resources: Smart Home Technologies that Help Seniors
Virtual Technologies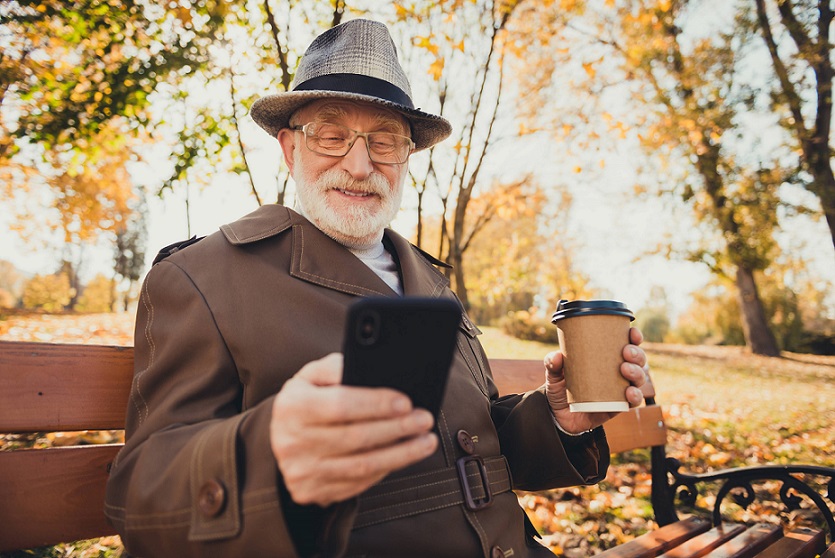 Thanks to virtual assistants, smartphones are smarter than before. These virtual assistants can help you dial numbers without even picking up your phone, and they are also able to answer your various questions. The elderly might not be able to type accurately on their phone, and which be an obstacle to surf the web or call others. In addition, Virtual assistants are here to help them to make use of all features of their phones. iPhone users can take advantage of Siri, and android phones release with different virtual assistants that help the elderly perform various tasks.
Tracking
Of course, forgetfulness is another problem of old age. The elderly might forget the places where they have put different things. Thanks to small chipsets, you can attach the chipset on the regularly missed items and then track them with the phone app.
Along with many benefits, smartphones can lead to several side effects. There might be some problems in the way the elderly are using smartphones. Some seniors have problems learning new skills. These people cannot learn to use the phone during old age. They might face several issues while using the smartphone or might create troubles for others. These people should skip using smartphones, and they should use their basic phones. 
The existence of unlimited features on smartphones may overwhelm seniors. In cases the number of apps on the mobile phone becomes too many and confuses, they should be limited so that the elderly can use the fundamental features of their phones. 
Mobile phones are among the costly items to buy. It means that they are only worth buying if the elderly are willing to use their various features. Otherwise, the elderly can get a simple phone to sort out their ordinary tasks. There are some extra costs for mobile phones. Connecting to the Internet, using video calling features, messaging, and calls can cost a lot if using a basic phone plan.
Since mobile phones' price has tremendously increased during the last few years, they have become susceptible to theft. The potential of being rubbed by the elderly is higher due to the lack of control over their phones. As noted earlier, buying a smartphone is only one of the costs the owner has to pay. Nowadays, most of the applications come with in-app purchasing. It means that the user has to pay money to make use of various features of the app. It means that they can increase the living costs of the owners. 
More Resources: Taking Care of the Seniors Using Technology
Conclusion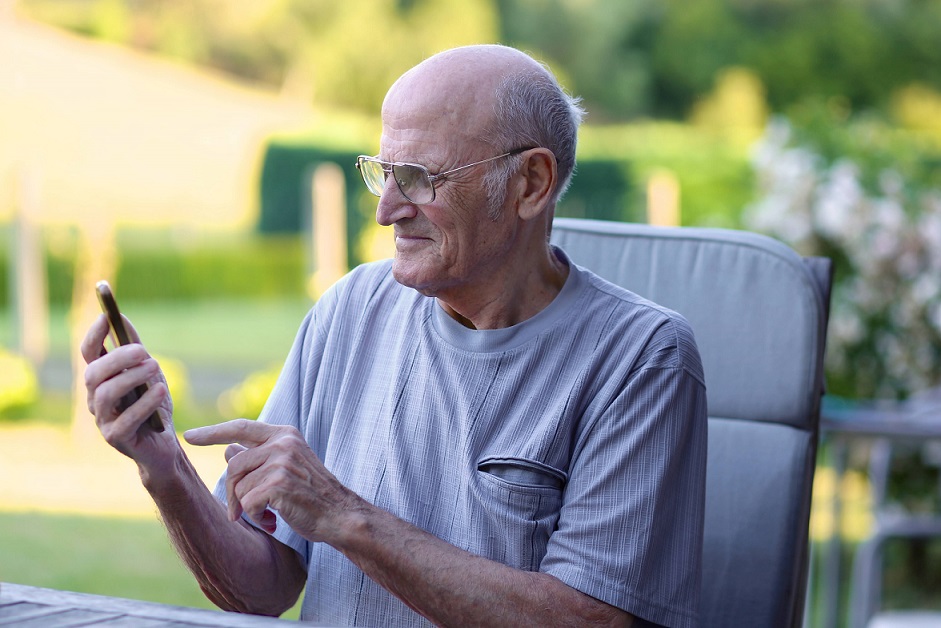 Old age is a different period of life, and paying attention to this is very important from a social point of view because it can overshadow the quality of life of the elderly. Today, the use of mobile phones, especially smartphones, has also increased among seniors. That means that the elderly have again entered the world of media and smartphones. Using a smartphone creates a wide array of opportunities for the elderly to socialize, amuse, and obliterate the sense of loneliness.
However, excessive use of these devices can lead to different conditions that are not suitable for old age. The elderly are prone to use this device too much, which can cause eye disorders. Selecting the appropriate phone model is also of considerable importance for the elderly.
The models designed for the elderly have a bigger screen and enable them to read the text easily. Smartphones can help seniors to live independently and helps them connect with the social world. A few years ago, having a mobile phone meant being cool and connected. Finally, this is true for the elderly, having a phone shows they are not old to be separated from the world of technology. Thus they can still be an active part of society and the world in which they live.