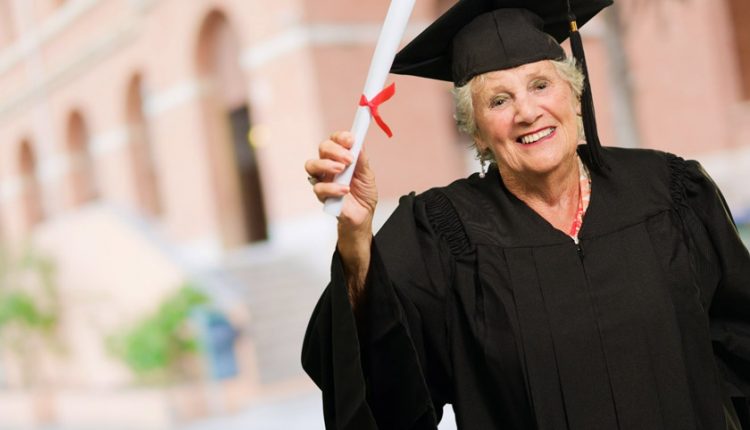 Best Degrees for Older Adults in Canada
Figures show that the number of older adults who enroll in colleges and universities increases and will be grown by 20% by 2025. Seniors tend to back to the university due to several reasons. Some people want to complete an unfinished college degree they paused to get married or have a newborn baby. Some others try to skill up for a promotion or are laid off and tend to switch to a more stable carrier. Some older adults tend to meet the new demands of their rapidly changing industry or differentiate themselves in their jobs and rivals. However, no matter your reason, it will be great to experience the academic environment again!
The Advantages of Going Back to the University as a Senior
You are looking for the interests you've couldn't do before and provide several benefits that will come in handy in your life. Following, we mentioned some of these benefits:
Boost memory function and critical thinking. According to scientific research, seniors who regularly read and put themselves in problem-solving situations have a lower risk of dementia and higher cognition. In the university, all students find themselves in lots of problem-solving situations that highly challenge them. The educational environment also requires reading and analyzing; both can increase seniors' cognition and memory function. Also, learning is among the list of hobbies for seniors, and they can choose to study to reduce the risk of Alzheimer's and other mental diseases.
Follow your wishes and interests. As mentioned above, back to the university gives seniors a unique opportunity to follow their lifelong wishes. Even better, you can discover your previously unknown interests!
Social interaction. No doubt that there is a direct relationship between lack of social interaction and depression. By Going back to the university, seniors can expand their social relations and experience more interactive and fun times.
Exchange knowledge and information. Tacking classes with people with different backgrounds will help you learn more about everything and every idea.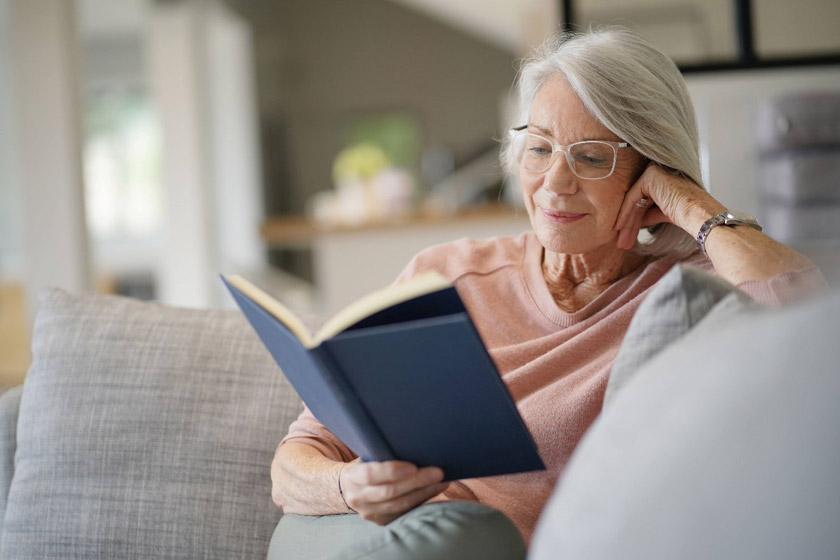 Best Degrees for Older Adults
Today, many online classes and degree programs fit seniors' scheduling and are designed for senior learners. Based on different programs offered by universities, we categorized the best degrees for seniors as associate, bachelor, master and PhD programs.
Associate Programs
It is a two-year degree and typically contains around 60 credit hours. The Associate degrees for seniors that pave their way into the best jobs are:
Accounting
Art
Child development
Museum technicians
Proofreader
Psychology
Real estate sales
Tax preparers
There are some colleges and universities that offer scholarships for older students over 55.
Bachelor Degrees for Older Adults
The most popular bachelor degrees for seniors who want to change careers are:
Accounting
Business
Engineering
Medical billing
Psychology
Hairstylists
Photographers
Tailors
Veterinary technicians or trainers
Writer or author
The last five degrees are suitable for those who have dreamed of being entrepreneurs and have a self-employed career. You can read more about senior accomplishments in our previous posts.
Master Degrees
a master's degree seemed perfect for seniors who have had a bachelor's degree and looked for a secondary or more advanced career. There are different master programs you can apply for based on the graduate degrees you've earned. Some of these master degrees are listed below:
Master of accounting
Master of business administration
Master of public health
Master of Science in nursing/nurse practitioner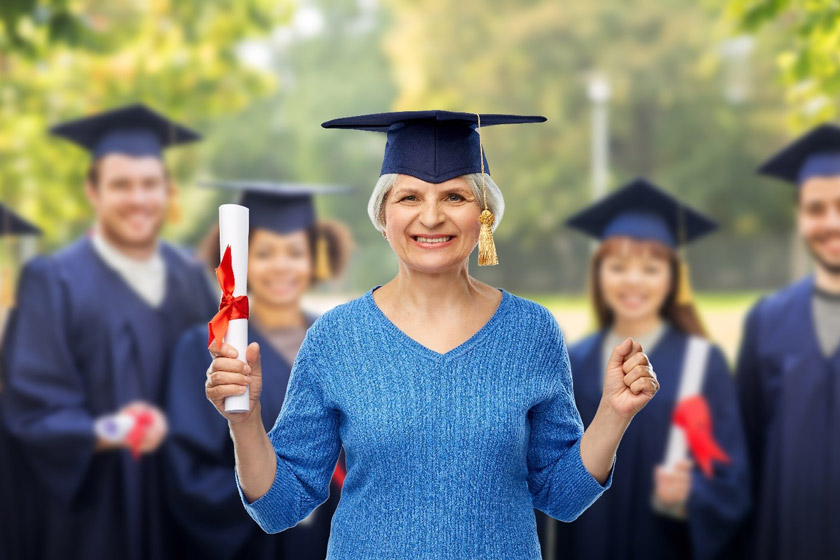 PhD Programs
By having a master's or even bachelor's degree, you can pursue PhD programs in your field of study.  Some of the exciting PhD degrees among older adults are:
Biology
Botany
Conservation
History
Law
Literature and writing
Philosophy
Free College and University Programs for Seniors
Fortunately, there are some universities in Canada that provide tuition-free programs for seniors. However, the decision about tuition waiver cost depends on each university. The best way to have detailed information about tuition for seniors and other rules and policies for each college and university is by checking each university's website. Nevertheless, in the below table, we gather some Canadian universities that offer tuition-free courses and programs for seniors.
Canadian Universities That Offer Tuition-Free Courses and Programs for Seniors

University
Age of eligibility
University of British Colombia
65 and older
University of Calgary
65 and older
University of Saskatchewan
65 and older
University of Manitoba
65 and older
Guelph University
65 and older
McMaster University
65 and older
York University
60 and older
Concordia University
55 and older
Dalhousie University
65 and older
Note that this is not an ultimate list and will be changed in the future.
However, we are witnessing that some online courses and degrees in different universities are now available for both seniors and youngsters with the advent of technology. These online courses especially become more prevalent during the COVID-19 pandemic.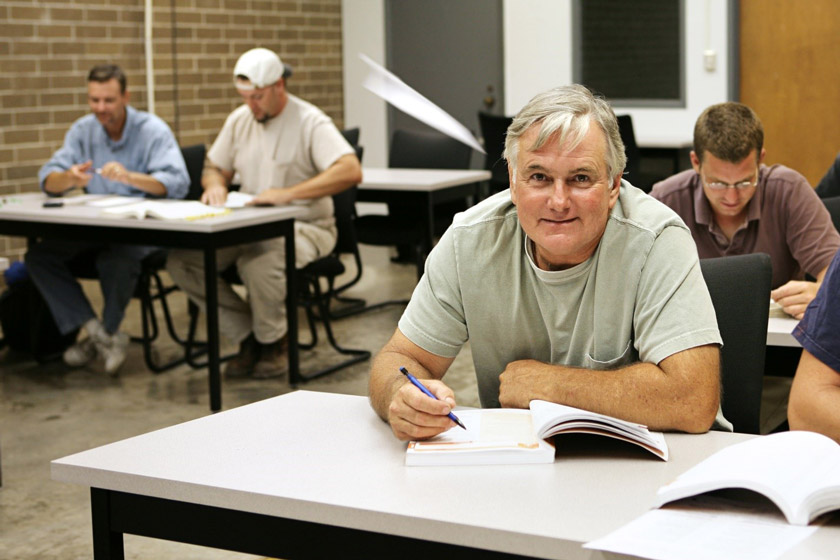 Conclusion
Seniors have more free time to schedule based on their desire, and many choose to go back to the university. Attending the university has several benefits for seniors. Besides, several universities in Canada offer the best degrees for seniors as tuition-free programs. This article summarized some of the best degrees for older adults in Canada and the institutions that offer tuition-free courses.