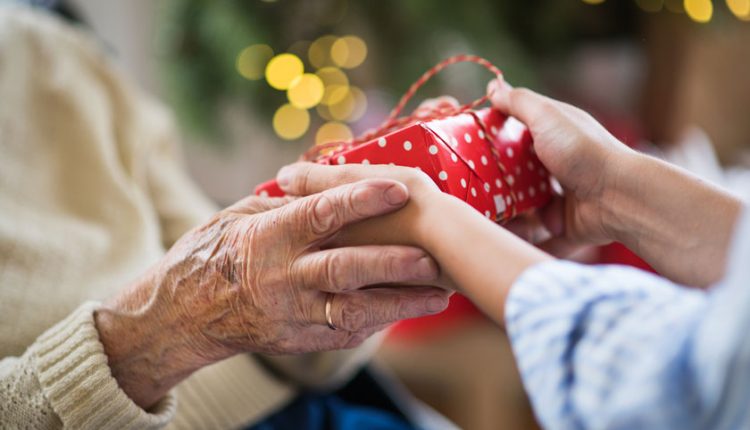 Best Gifts for Alzheimer Patients
Do you think it is impossible to get Gifts for Alzheimer Patients? What could be a better gift than something that will make a dementia-affected loved one smile? At this time, our loved ones need our love and support more than forever. But dementia changes everything, and the gifts they enjoyed in the past may not bring them the same joy today.
Many of us struggle with gift-giving, but buying gifts for dementia can be even more challenging. Fortunately, there has been an increase in items specially designed to meet the needs of people with dementia in recent years. In fact, with a simple search for "Dementia Products" or "Dementia Gifts" on Amazon, you will find many great items. In this article, we will discuss the dos and don'ts of gift-giving to dementia patients, as well as a few great gift suggestions at the end.
Shopping Tips for People with Dementia
The gifts for Alzheimer patients should be stage-appropriate. Jigsaw puzzles with 1,500 pieces aren't suitable for people in their middle-to-late Alzheimer's stage. It is better to choose a puzzle with 12 to 36 large pieces specially designed for people with dementia instead. You may need to shift the focus from what they used to enjoy, their interests, or perhaps even their careers to their current situation as dementia patients.
Furthermore, there are some appropriate gift-giving behaviours that you need to notice when dealing with dementia patients. Items and activities that encourage creative expression, cognition and a sense of purpose make great gifts. Your best bet is to choose one or two gifts that will be a big hit. A large number of packages may be overwhelming and cause agitation instead of enjoyment. Also, it's a good idea to open gifts in front of a few people instead of a crowd. Do not exchange presents with more than two or three people at a time; rather, spend some memorable and quiet time with your loved one.
But what can you get a person with dementia? Here are a few of our favourite gift ideas for those with Alzheimer's or dementia: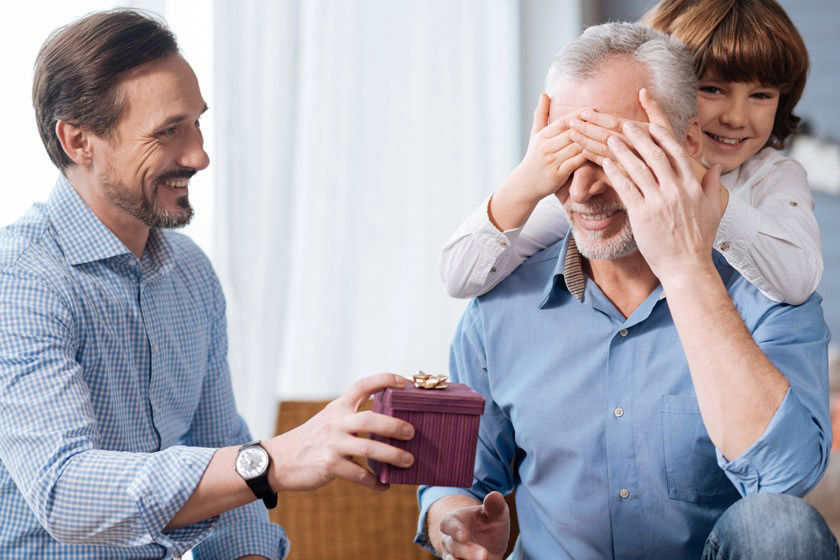 Best Gift Ideas for Dementia Patients in Early Stage Dementia
It is common for people with dementia to function independently during the early stages of the disease. A loved one with dementia may be able to do these things in the early stages:
Drive

Take part in social activities

Volunteer; or work
In spite of living independently, your loved one might experience memory lapses (for example, forgetting familiar words or locations of everyday items). You would also do well to choose practical and purposeful gifts at this point, such as:
Activity Books, Puzzles, or Games
Age-appropriate, non-childish activities are presented with guidelines on how to present them to ensure satisfaction and accomplishment for the individual with dementia. Gifts like these can help keep seniors mentally active with fun learning games. 
In activity books, you can find word games and crossword puzzles, and also:
Reduce stress

Engage the brain's problem-solving area

Stimulate matching skills

Enhance problem-solving abilities

Improve coordination of the fingers
Photo Album
While your loved one might not be able to recall some of their fondest memories, they still cherish them. The early-stage dementia patient would appreciate a photo album that includes family memories. Some companies can even create calendars from your photos.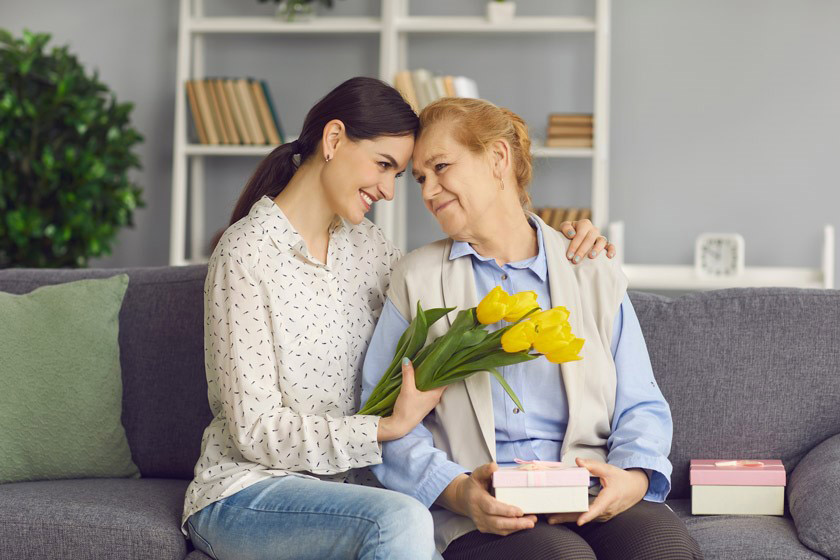 Gifts for Alzheimer Patients in Middle-Stage Dementia
It can take several years for dementia to reach the middle stage, which is usually the longest stage. There might be an increase in care during this time. Your loved one might exhibit the following symptoms when they are in the middle stage of dementia:
Thoughts are difficult to express

Routine tasks are difficult to perform

Jumbling words

Dressing up is hard

A feeling of frustration or anger
Your loved one's behaviour and personality might change drastically during this phase of dementia. The surroundings might even trigger extreme reactions in them. You might want to consider a gift that is comforting and cozy at this stage:
Something Homemade
There is nothing more heartwarming than a homemade gift. Among the best examples are:
A knit scarf
A crocheted blanket
Cookies made at home
Comfort & Warmth
Your loved one will surely appreciate a gift that brings comfort and warmth. The following Gifts for Alzheimer Patients can bring warmth and comfort:
A warm sweater

A pair of cozy slippers

A soft bathrobe

A pair of fluffy socks

Comfortable blankets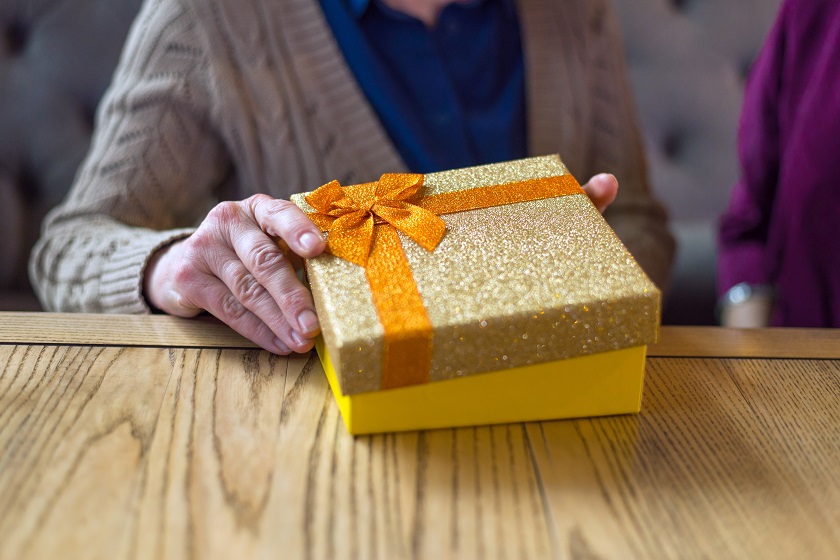 Great Gifts for Dementia Patients with Late-Stage Dementia
When symptoms of dementia become severe, patients often require help with daily living tasks. Late-stage dementia is sometimes referred to as "end-stage dementia." During this stage of dementia, your loved one might:
Need help walking

A vulnerability to infection

Having difficulty speaking

The inability to urinate

Having difficulty recognizing family and friends
No one can predict the duration of late-stage dementia since it is different for every patient. During this stage, it may seem difficult to buy a gift for your loved one, but some gifts can make their day, including:
Stuffed Animals/Dolls
Patients with dementia often appreciate stuffed animals or dolls as gifts. Seniors' daily lives become more enjoyable, and they gain a sense of responsibility and purpose by caring for these stuffed animals and dolls. Besides providing sensory stimulation, stuffed animals are a great way to help patients relax.
If stuffed animals or dolls make noises, patients can feel like they are caring for a living pet. According to research, caring for stuffed animals or dolls can bring back fond memories of caring for pets or bring dementia patients back to their early parental years.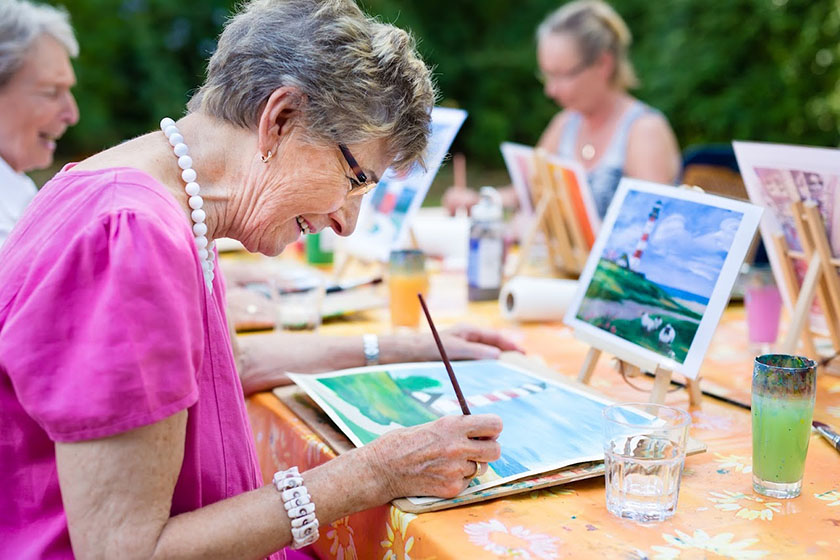 Arts & Crafts
For dementia patients, arts and crafts items can be an excellent way to express themselves. Late-stage dementia patients benefit from arts and crafts therapy, according to research. Arts and crafts have the following benefits:
Patients with dementia can express their emotions through art.

Art therapy can allow people with late-stage dementia to socialize with others.
A decrease in cortisol, the stress hormone, can be achieved by participating in art, regardless of one's mental ability. Here are some related gifts you could give your loved one:
Collage kits

Kits to make homemade cards

Paint-by-number kits

Modelling clay

Pencils or pens in bright colours and a sketchbook to doodle in
Working on a project together will be a memorable bonding experience regardless of what arts and crafts you buy for your loved one.
Final Words
Having a loved one suffer from memory loss is incredibly hard. Remember, your loved one probably enjoys your company more than any gift you bring when you visit them, but a gift is always appreciated. Maintain a peaceful environment as much as possible for your loved one because, in the end, the greatest Gifts for Alzheimer's Patients are peace and love.