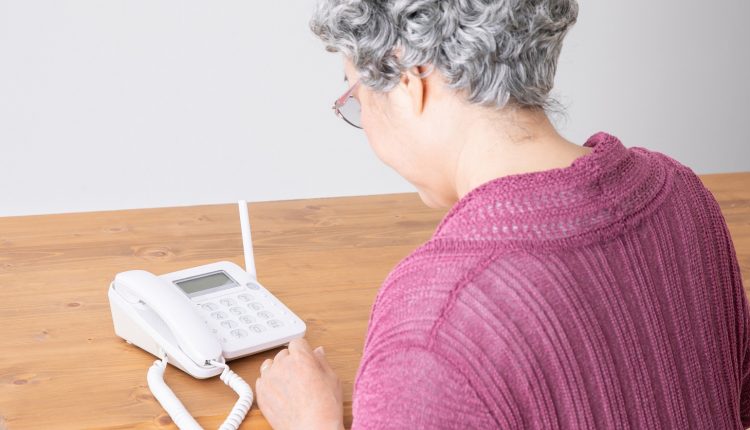 Best Home Phone for Dementia Patients
It's not uncommon for seniors in the beginning stages of Dementia or Alzheimer's to struggle with their phones.
Some days are better than others, of course. Often, the problems show up as forgetting common phone numbers. Sometimes, they may need to remember who they are calling. Phones are one of the most important means of communication. But, they often become a challenging piece of tech for seniors.
There are easy-to-use home phones for seniors with Dementia, though. Read on to see what options are available. And how you can find the best home phone for dementia patients.
Regardless of age or chronic mental or physical condition, remaining connected to your family and loved ones is essential. However, isolated seniors can suffer many adverse health effects, and their families may worry about their safety-especially if they have Dementia.
How to Choose the Best Home Phone for Dementia Patients?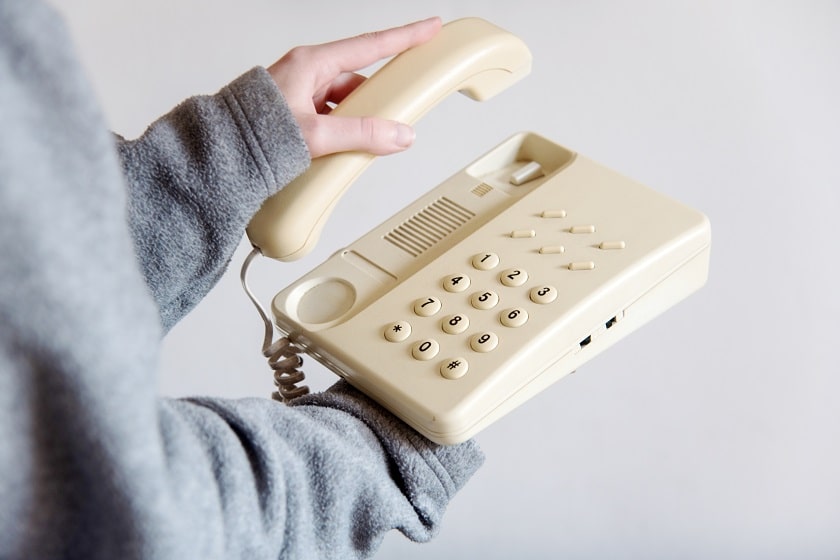 People with Dementia are often frustrated by popular phones, causing numerous problems and increased stress. Fortunately, most seniors with Dementia can use a home telephone even as they are far along their dementia journey. Knowing your loved one's unique needs and learning about suitable options is the first step to choosing the best phone for dementia patients. Be aware, however, that a senior's needs can change over time. As Dementia progresses, a phone that works well today may become unusable or confusing the other day.
Essential Features for Dementia-Friendly Phones
Home phones have become much more complicated in recent years. With newer features, seniors with Dementia or other cognitive challenges often have difficulty using the telephone. The following key features are the most important when shopping for a dementia-friendly home phone.
Photo Dial Buttons
With photo dial buttons, seniors with memory or physical challenges can dial family and friends with a single button. Photo dialling can eliminate the frustration associated with dialling by phone number for people with middle-stage Dementia. As Dementia progresses, seniors often forget phone numbers but recognize familiar faces. Photo dialling makes it easy to call family members. Unlike traditional dial pad phones, photo dial phones provide independence and dignity to many seniors with Dementia.
Large Buttons
Seniors and dementia patients can be frustrated by phone buttons that are too small or buttons placed too close together. Shaky hands and poor eyesight can make it difficult to dial phone numbers correctly. The best dementia-friendly telephones have buttons with these characteristics:
Easy-to-press large buttons
Numbers that are easy to read with high-contrast ink
An excellent tactile feedback system
Enough spacing between buttons to minimize accidental taps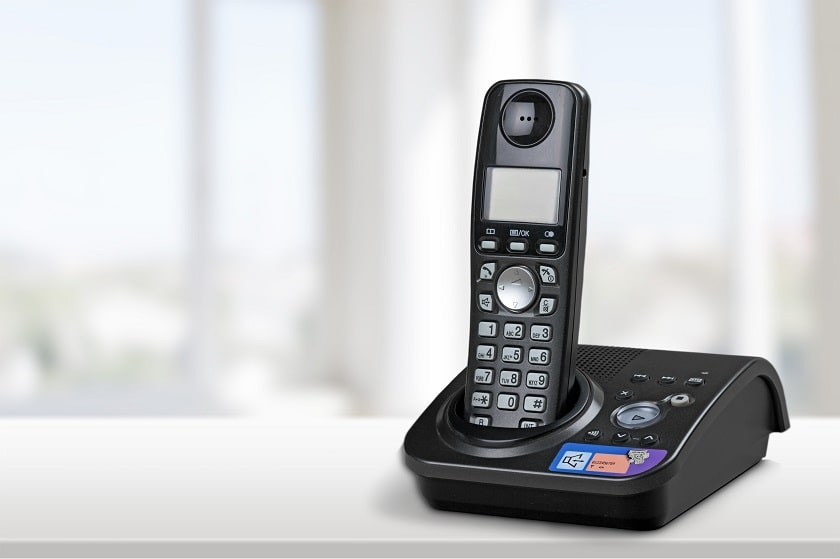 Cordless Phone
Cordless phones can be an excellent option for seniors in the early stages of Dementia. They can be a great choice when transitioning from a mobile phone. As well as providing mobility, they also offer a greater sense of independence and flexibility. Moreover, cordless phones avoid the stigma some seniors feel when forced to use simpler 'large-button' phones. Last, their support for multiple handsets allows you to keep a telephone in every room without worrying about extension cords tripping you over.
Top Dementia and Alzheimer's Home Phones for 2022
Now that we know what features make a phone senior-friendly, we can go over some of the best brands and models of phones for dementia patients.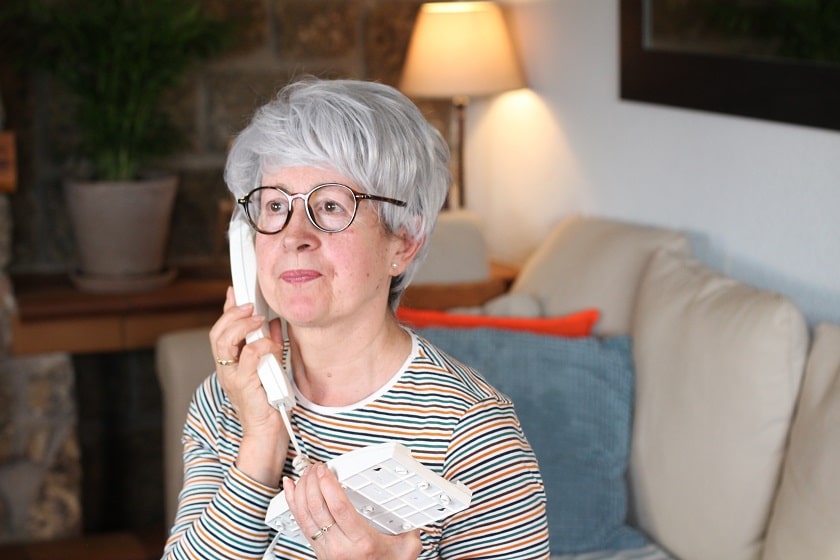 1. Future Call Picture Phone with Speakerphone FC-1007SP
The Future Call Picture Care Phone is a favourite among Dementia and Alzheimer's customers. A large number button on this phone can also hold a photo of a family member or friend, so your loved one can pick up the phone and press an image to make a call. Photo dialling eliminates the frustration of misdialing and remembering all ten digits. A red 911-speed dial button is also located on the top. The 911 button can also be programmed, making it ideal for Memory Care, where support is available 24 hours a day. The handset provides over 40dB amplification with convenient volume control. You can easily personalize these phones with photos and program them easily. Batteries or external power sources are not required. The phone line itself provides all the power.
Why Choose the Future Call FC-1007SP?
It provides easy access to family and friends for seniors, and you maintain the same phone as Dementia progresses by simply flipping the hidden mode-switch to Dial by Photo. Moreover, the low cost helps the tight budget!
Key Features
• Photo dial mode, large buttons, and handsfree speaker
• Volume control with 40 dB amplification and a dedicated red 911 speed dial button
Order The Future Call FC-1007SP Now!
2.
Serene Innovations High Definition Amplified Speakerphone
This home phone is another excellent choice for those with Alzheimer's. It has separate buttons for photo dialling and number dialling, a bright flasher, a loud ringer and a loud volume that are helpful with hearing impairments.
Why Choose Serene Innovations?
It is a simple desk phone designed for seniors in the early or middle stage of Dementia. In addition, it saves dignity by allowing the user to select how to dial. Moreover, this home phone offers a smooth transition to photo-only dialling as number dialling becomes more frustrating. Last, the cord prevents the handset from being misplaced or lost.
Key Features
Separate photo and number dialling buttons
Loud ringer and volume options
Bright flasher gives a visual indication of incoming calls
Hi-Definition sound
Handsfree speaker
3.
Panasonic Amplified Cordless Home Phone
With this cordless phone, you can solve common problems associated with ageing, such as hearing loss and vision loss. It has a clean design and can work well for the early stages of Dementia. However, this model is usually inappropriate for the mid to late stages of Dementia. This model's advanced features and additional buttons can easily confuse seniors whose Dementia has progressed.
Key Features
Easy-to-see LCD display and easy-to-use buttons
Caller ID & Built-In answering machine
Hearing-aid T-Coil compatibility
Bright Red LED visual ringers
A unique feature that can 'Slow Talk to Slow Down Fast Talkers
Enhanced noise reduction
Volume control with 40 dB amplification
Handsets: 1 included, expandable to 6
Order the Panasonic KX-TGM420W Now!
4. Vtech SN6307 Careline Accessory Handset With Photo Speed Dial
The VTech SN6307 CareLine phone is easy to use, with a full-duplex speakerphone feature and clear audio quality. Due to its simple interface, it is an excellent choice for seniors with Dementia. The simple interface is perfect for older users with memory or motor control issues who want to maintain independence. This accessory phone is designed with ease of use in mind. Instead of having buttons for entering phone numbers and accessing menu options, this phone keeps things as simple as possible. Instead of dialling numbers, there are four photo speed dial options and three buttons: "Talk," "Off," and "Speaker."
Key Features
Incredibly easy to use
Four large speed dial buttons
No confusing menus or displays
Order the VTech SN6307 CareLine Phone Now!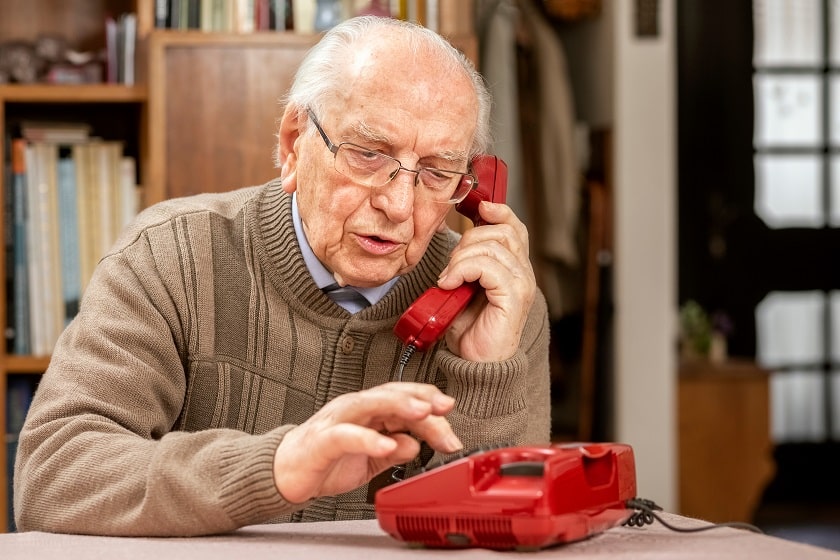 Final Words
Telephones should be accessible and easy to use for seniors with Dementia. Social engagement with family and friends is critical to helping seniors with Dementia or Alzheimer's. In particular, telephones allow seniors with Dementia to maintain independence and dignity as their mobility decreases.
Using the best home phones for dementia patients listed above, caregivers can keep their loved ones connected with family and friends and reduce senior isolation, stress and elder fraud.