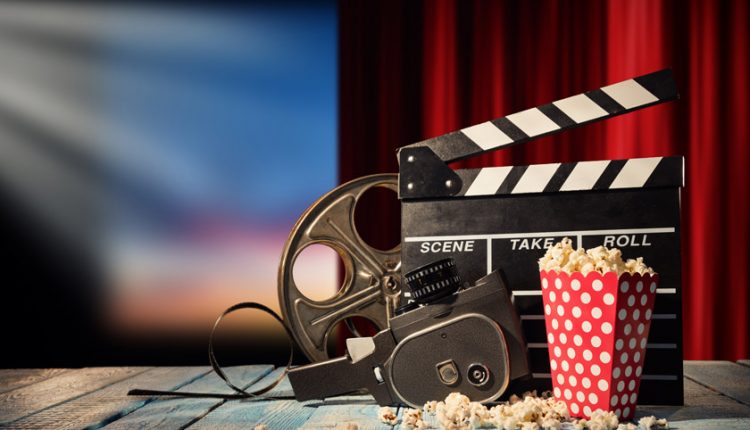 Movies That Show Challenges of Dementia and Alzheimer's
Those with Alzheimer's may see and hear things that don't have any basis in reality due to complex changes in the brain. It is possible to hear, see, smell, or feel things that are not real. Communication and verbalization are difficult for people with Alzheimer's disease because of memory problems and thinking critically. Alzheimer's tends to cause irritability, mood swings, and feelings of anger, anxiety, and fear, along with difficulty thinking or concentrating. But how does someone with Alzheimer's or dementia feels? Lots of us seek support and share experiences through arts such as movies. Here are top-rated movies that show the challenges of dementia and Alzheimer's.
1. The Father 2020

Genre: Drama
Director: Florian Zeller
'The Father' raises awareness about dementia. Anthony Hopkins plays a man with incurable dementia who refuses all assistance despite receiving all the help he needs from his daughter Olivia Colman. He begins to doubt God, his loved ones, and even the fabric of his reality as he tries to make sense of the changing circumstances around him. This movie was nominated for six Oscars to depict dementia symptoms, including memory loss, confusion, fear, and difficulties adjusting to life changes.
2. Remember When (I) 2016

Genre: Short, Drama, Family
Director: Swati Srivastava
'Remember When' is a short movie that shows the challenges of Alzheimer's. The movie describes a heartbreaking dilemma a caregiver faces when caring for someone with Alzheimer's disease. August was inspired to write the story because senior actors have had fewer roles in recent years. It follows a Holocaust survivor with dementia tasked with killing an evil Nazi war criminal.
3. Poetry 2010

Genre: Drama
Director: Chang-dong Lee
The Poetry tells the story of a suburban grandmother in her 60's. She learns from her doctor that she has Alzheimer's in its early stages. The effects of the news are not apparent. However, she continues with her life. She discovers a love for poetry while struggling with Alzheimer's disease and her irresponsible grandson.
4. Away from Her 2006

Genre: Drama
Director: Sarah Polley
Away from Her revolves around a retired literature professor, Grant (Gordon Pinsent), and his wife, Fiona (Julie Christie), whose idyllic golden years end when diagnosed with Alzheimer's dementia. While coping with his wife's Alzheimer's disease, Grant faces an epiphany when she transfers her affections to another man, Aubrey, an incapacitated mute who is also a patient at the nursing home.
5. Iris 2001

Genre: Biography, Drama, Romance
Director: Richard Eyre
From their student days through her struggle with Alzheimer's disease, the passion between novelist Iris Murdoch and her husband John Bayley is richly detailed in the true story of their lifelong romance. Jim Broadbent won the Oscar for Best Actor in a Supporting Role for his role as the older John, and Kate Winslet and Judi Dench were both nominated for their roles as Iris.
6. A Vow to Cherish (1999)

Genre: Drama, Family
Director: John Schmidt
This movie shows the effect Alzheimer's disease has on a well-respected elementary school teacher and her husband and children.  A Vow to Cherish is a movie that captures the true meaning of the words "til death do us part." Barbara Babcock plays Ellen Brighton, and Ken Howard plays John Brighton, a married couple dedicated to one another as much as to God.
7. The Notebook 2004

Genre: Drama, Romance
Director: Nick Cassavetes
Despite her memory being wiped out by dementia, the story of The Notebook tells of a husband's unconditional love for his wife. Noah, a man in his eighties, reads aloud to the love of his life to restore her faded memories. Having heard his words, he believes that he will bring the unforgettable memories of their relationship to Allie, who has been through turbulent times in her own life. While he spends every day reading portions of his old journal to her, she treats him as if he were a great but mysterious stranger.
8. Schism 2008

Genre: Drama
Director: John C. Lyons
In Schism, an injury to Neil Woodard's hip causes him to enter a nursing facility, and he is unhappy about the changes in his life. The uncooperative man insists that when he recovers, he will return home. Still, an unexpected friendship develops between the residents and staff when he becomes aware of prioritizing his life. He soon discovers, however, that all may not be as it seems.
9. Still Alice 2014

Genre: Drama
Directors: Richard Glatzer, Wash Westmoreland
Still Alice opens with Alice, a linguistics professor having everything she needs. She's celebrating her 50th birthday with her adoring family at a chic New York restaurant. In her husband's words, she's described as "the most beautiful, intelligent person I've ever known.". Her style is elegant; she's successful, happy, and financially secure. At all times, she radiates competence and confidence. However, the words, which were such an integral part of her life and career, soon began to escape her. The daily jog around campus causes her to be disoriented. Her house items start disappearing, and she starts forgetting scheduled events.
10. The Iron Lady (2011)

Genre: Biography, Drama
Director: Phyllida Lloyd
In The Iron Lady, Margaret Thatcher (Meryl Streep), an older woman coping with her husband's death, speaks with the imagined presence of her husband as she recalls scenes from her past lives, from girlhood to be British Prime Minister.
11. Still Mine 2012

Genre: Drama
Director: Michael McGowan
In Still Mine movie, Morrison (James Cromwell), 87, is a farmer from New Brunswick determined to construct a more convenient home for himself and Irene (Genevieve Bujold), his loving wife of 61 years, who is showing signs of dementia. To build their last home, the elderly couple in rural New Brunswick is battling with local authorities.
12. The Leisure Seeker 2017

Genre: Adventure, Comedy, Drama
Director: Paolo Virzì
In "The Leisure Seeker," Helen Mirren portrays the role of Ella Spencer, a woman going on a road trip with her husband, who is surrendering to dementia. The movie is a faithful old RV that a runaway couple calls their faithful companion.
Final Words
Alzheimer's disease robs a patient of memory and eliminates their ability to be independent. The difficulty they have finding appropriate words and forgetting what they want to say or do is frustrating. It's not so simple to understand what it's like to live with Alzheimer's or dementia. However, watching movies related to dementia and Alzheimer's might get us closer to how someone with Alzheimer's or dementia feels.