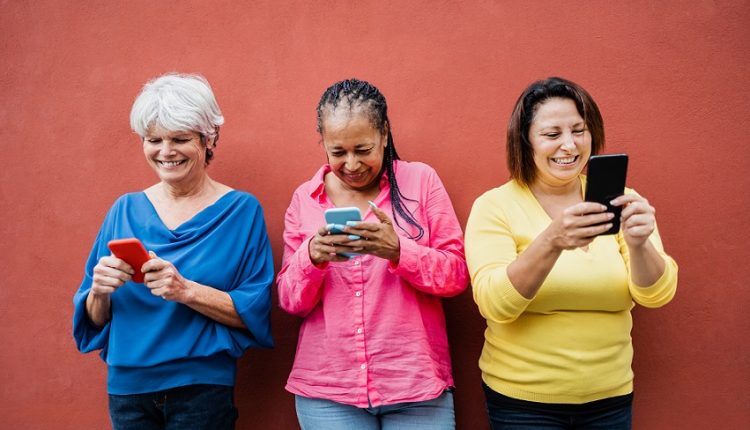 Anyone who has lived in the age of covid can testify what a miracle, life-saving and beneficial tool the Internet has been.
Most seniors have said that their relationship with the Internet has evolved or increased drastically in the last two years.
We all have become closer because of social networking. Seniors can now share their experiences with the world through the Internet, opening up a wide range of new possibilities. Older adults are active members of online communities and forums in today's world.
Online Communities and Forums for Seniors
The online world is a vibrant social universe full of lively conversations. Online communities are composed of people with similar interests, beliefs, and passions. There are plenty of online communities and forums for seniors; there will be differences in style and pace. Many online communities thrive on support; others focus on specific topics or hobbies, such as exercise, boating, golf, and others, draw more humour from the community members. Exploring the top 10 online communities and forums for seniors can help you find one that suits your needs.
1. Senior Site
A privately held company based in New York City, SeniorSite.com was the first online health style senior community designed for people 55 and older and their families. It continues to be the largest on the Internet. Throughout this site, you'll find anything and everything relevant to senior living. There are great articles on diet, health, fitness, and family on the site.
2. Never Mind the Bus Pass
Life after 50 – it's all about ATTITUDE! Age may be catching up to you, but you're still going strong! The Never Mind, the Bus Pass website will make you laugh if you are in your fifties or sixties but are still as sharp as a tack.
3. Fifty Plus Forum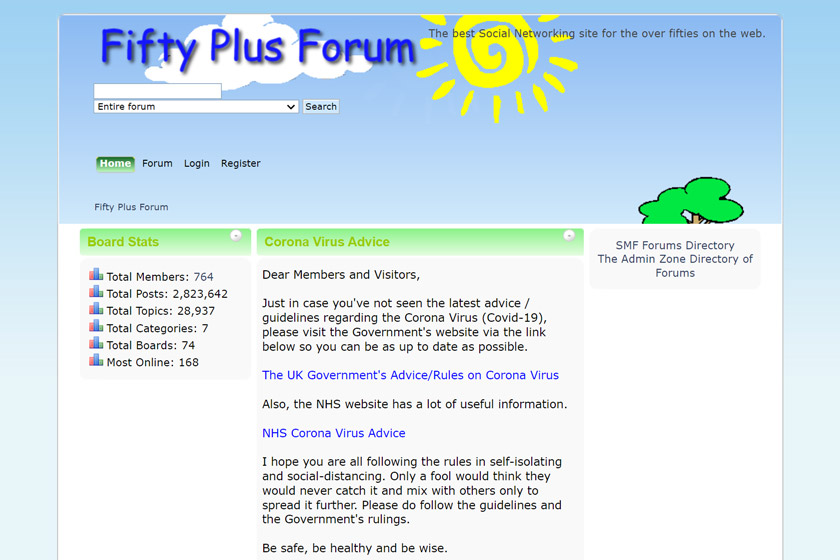 Fifty Plus Forum is a free forum for over 50s. They provide a place for the Over 50's community to meet and chat together and receive help and advice. The community offers a fun and safe environment for like-minded individuals to participate in a discussion, share thoughts, and enjoy good company.
Fifty plus forum has several main categories with sixty or more topic sub-categories to post in; from health and wellbeing through fun, music, chat, debate and computer problems, including all manner of help topics such as DIY, cooking, gardening, genealogy, arts & crafts, photography and computer help, money matters, not forgetting TV and cinema discussion areas.
4. Grans Net
GransNet is the most popular social networking website for adults over 50. Launched in May 2011, the Telegraph has described the site as "a new dawn in grey power." An essential part of the site is its lively discussion forum, where users discuss hot topics, support one another and laugh at their jokes.
A site loaded with helpful content for everyone, including fashion, food, travel, technology, and a book club and competitions. This site is for grandparents who want to communicate with each other. Beyond these apparent connections via forums, it becomes a one-stop-shop for everything senior-related, which many other senior sites do. The topics covered by GrandsNet include beauty and health, medical issues, and more.
5. The Third Age
Thirdage.com is an online resource for women and families of all ages interested in health and wellness. More than ever, women are caring for their family's health, as well as their own. A full range of interactive health and lifestyle content is available on thirdAGE, including video, slideshows, health condition centers, and articles written by thirdAGE physicians about the latest findings in medicine.
Seniors can enjoy an all-inclusive site at the ThirdAge. You can join an online senior citizen community that provides health, news, relationships, money, beauty tips, fun, senior activities, etc. Taking fun quizzes and classes is also available. Everything there is geared towards seniors, and it is a fascinating site to explore.
6. Older Is Wiser
Older is Wiser is one of the best online communities for seniors. Get relevant and helpful advice on coping with life challenges by meeting friends, sharing news and views, and getting relevant and helpful advice. This website is geared towards individuals over 50 years of age. It offers several exciting articles, forums and chat rooms, and blogs and contests on the subject. You can meet new friends, and share photographs with old ones. They also hold competitions and provide special offers.
7. Buzz50
Buzz50 members join because of the lively and active over 50 chat rooms that cater only to seniors. Seniors' chat rooms are live, so others can see and respond to your message as you type it. Seniors can browse Buzz50's different groups and speak with others who share a similar interest. Enjoy spending time with other people in your age group. You fill in as little or as much of your profile as you wish and can add to or change it at any time. You can make friends with buzz50.
8. Senior Net
Connecting older adults to share knowledge and help each other with technology is the purpose of these groups. Their chats cover a wide range of topics in SeniorNet Roundtable Discussions. There are great tips and tricks, providing excellent advice to new members of senior citizen online communities. Members of the site can attend a variety of free senior events. It provides a means for older adults to share experiences and interact with an extended community.
Best Online Dating Websites for Seniors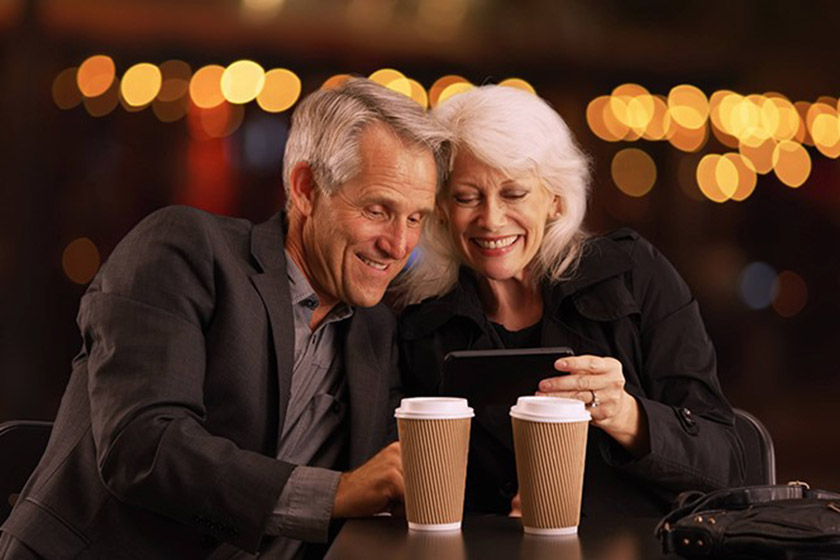 When it comes to online dating, you have several ways to get to know a potential date before meeting in person. It's a convenient way to communicate without the risk or commitment of traditional methods. Here are 2 of the most highly rated online dating websites for seniors:
9. Silver Singles
SilverSingles is one of the best online dating websites for seniors and creates a safe environment for mature singles to meet each other. Silver Singles is dedicated to helping singles over 50 meet each other and won't accept anyone under 50. For new members to gain access to the platform, a secure registration process includes profile verification and fraud detection.
10. Our Time
A dating app designed specifically for older singles is OurTime. It is easy to use and understand the app. You can like individual profiles, send messages to other singles, and use the "Discovery" feature to find other singles. Our Time requires you to download the app (from the App Store or Google Play) and create an account. It is possible to customize a dating profile and search criteria. At any time, you can update your profile settings and match settings.
Internet Safety Tips for Seniors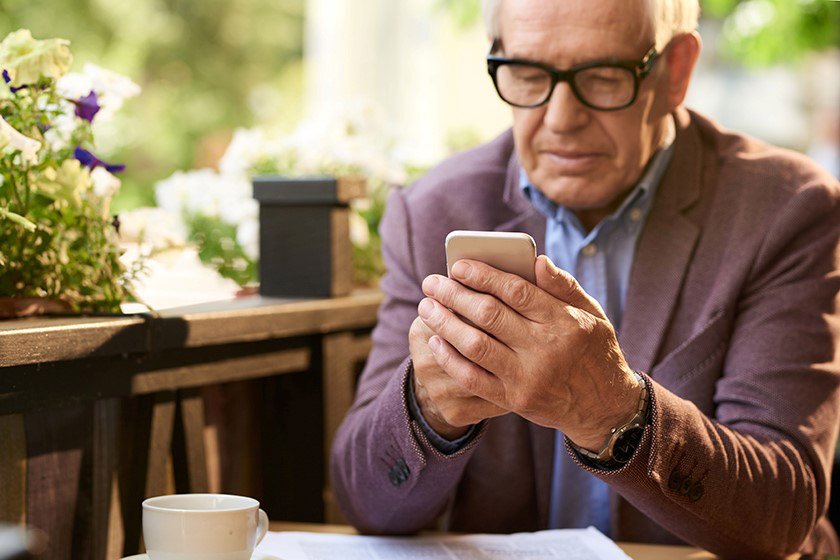 Although seniors may be more compatible with technology than people think, and no matter how compatible they may seem, they may not be familiar with some risks and dangers. While the Internet is a helpful tool for staying connected and informed, it also carries certain risks. It is possible to avoid the unpleasant elements of technology while still reaping its benefits by educating yourself. These tips will help seniors be safer in online communities.
Use unique, secure passwords.
Before you sign up for a chat, research the online community.
Don't download files and software from unknown sources.
Please don't give too much personal information about yourself to new people, and be cautious when interacting with them.
Don't provide personal information or payment information through an unknown website.
It is best to meet someone you met online or on a dating website in a public place and let a friend or family member know where you will be and who you will be meeting. Even if you feel like you know the person well, you should never disregard safety.
When it comes to your health, follow up with a professional.
Final Words
We are surrounded by online communities these days. So seniors can avoid loneliness by socializing and using technology. There is a fantastic opportunity to chat with like-minded individuals, and it is also possible to find deep and unexpected friendships there. These reasons can help seniors who lack social contact find emotional fulfillment and joy through online communities.
Tell us if you have ever found a friend online or if you are looking for one and are not sure where to start.