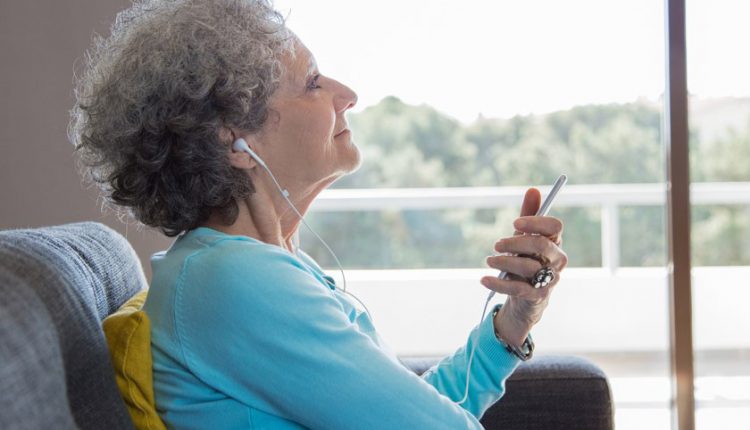 Top 10 Podcasts for Seniors 2022: Educate Yourself Every Minute
Have you ever wished there was an activity you could do all the time, anywhere, in any situation? A kind of activity that keeps you entertained when you're working out, cleaning the house or simply getting some rest? Perhaps you may say there is no such a thing! But let us introduce you to a wonder that can inspire you, keep you informed on national and trending world topics, teach you new ways to improve yourself, and let you enjoy the world at your fingertips. All while sitting in the taxi, doing house chores or even during a sleepless night! This wonder has a name: Podcast! More and more people are becoming aware of the secret benefits of listening to podcasts for seniors. Among all, seniors themselves have done a great job!
According to statics, older adults aged 55 and older listen to podcasts 70% more often than five years ago. Perhaps the reason is that they are all fully aware of how time is precious and must never be wasted and how they can keep their minds active and learn by listening to podcasts. 
So, if you want to stay updated and make the most of your time, look at the top 10 podcasts everyone is listening to in 2022.
What Is a Podcast?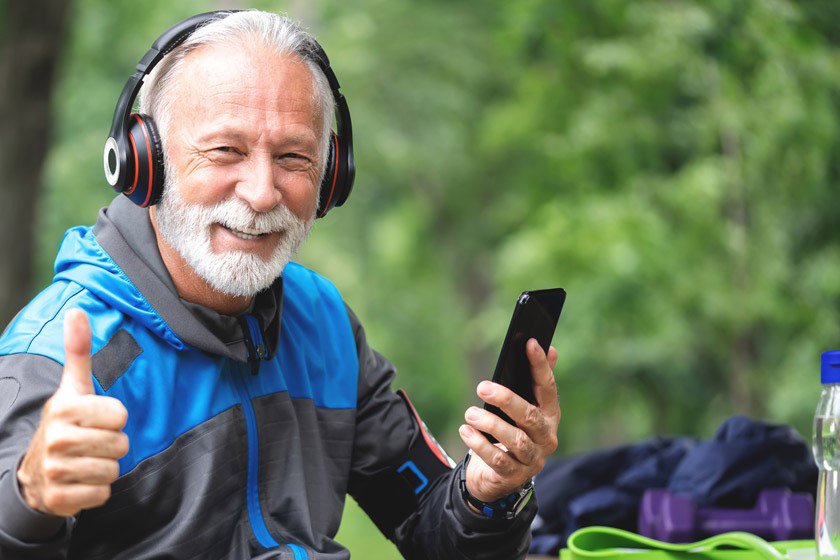 If you want to know the main difference between a podcast and a radio talk show, the distinction is that a podcast is recorded and is available on an online platform where you can listen to it at any time of the day. However, a radio program is only broadcasted for a specific time of the day. That is why listening to podcasts is the perfect activity for any time of the day. Hence in simple terms, a podcast is an audio series with several episodes.
What Are the Best Podcasts for Seniors?
Podcasting is a pervasive industry. That means you are sure to find something that matches your interests. Podcasts are being made every day; people express their recent discussions through them. Most podcasts have a radio show structure. There is a host and several guests, and the talks take the form of interviews. Podcasts can be produced for educational purposes, raising awareness about everyday events, or simply entertainment.
Today, various applications help you listen to podcasts. Also, it is another confirmation of how seniors can avoid loneliness by using technology. Below are the top podcasts for seniors in 2022 you can find interesting.
1. TED Talk 
In terms of the variety of subjects, almost no channel can compete with TED Talk. TED Talks discuss almost any possible subject worth talking about, from climate change, environment, and anthropology to business, economics, culture, and health care.
TED began acting as a scene for experts to deliver their influential speeches in 1984 at a technology, design, and entertainment conference. In 2006, they shared the first speech online with the rest of the world.
According to TED, no talks can be longer than 18 minutes. This time is only the maximum length since TED asks most of its speakers to aim for 3 to 9 minutes.
Available on: Amazon Alexa, Apple Podcasts, Podbean, and Spotify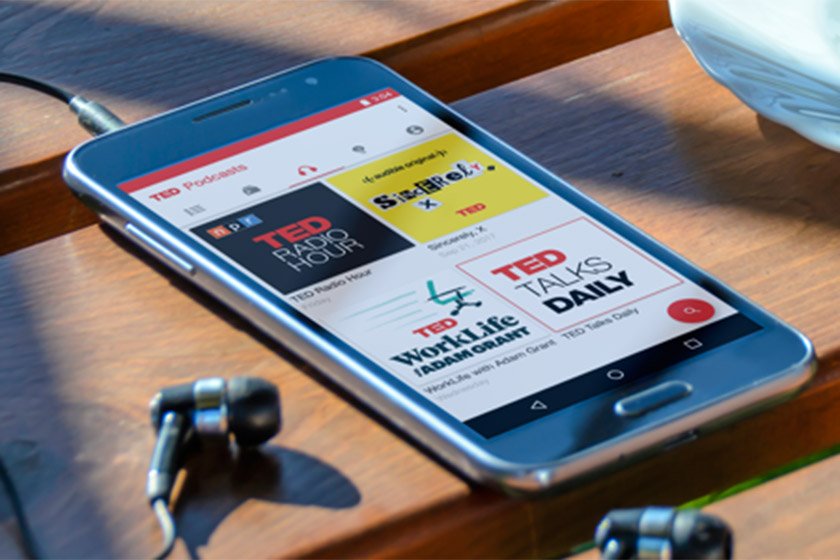 2. Better Health While Aging
The podcast features Dr. Leslie Kernisan and her guests discussing seniors' everyday health challenges. In addition to discussing how to avoid such challenges, the group discusses how to deal with them. This podcast for seniors has practical health tips covering multiple subjects to help you live healthier.
Available on: Apple Podcasts
3. Desert Island Discs
The greatest radio program of all time began broadcasting in 1942. The program asks each guest to name eight songs, one book, and one luxury item they would take with them on a deserted island. Meanwhile, the guests share their life stories and insights on specific issues and events. So far, more than 2250 episodes have been recorded and shared online.
Available on: Apple Podcasts, BBC Sounds, Podbean and Spotify
4. Stuff You Missed in History Class, Best Podcast for Seniors Who Love History
Rather than the famous stories, you'll find the ones often left out of history books. This podcast lives up to its title. It is based on the observation that most general history courses overlook the significance of historical events from a social, cultural, and political perspective. The episodes cover a wide range of topics, including obscure royalty, psychiatric disorders, and even the beginning of the pineapple trade in Hawaii.
Available on: Apple Podcasts and iHeart
5. The Relic Radio
A classic series brings out a sense of nostalgia and reminds you of radio shows in the good old days. This series has collected the radio shows broadcasted in the 30s and 40s and presents them to the audience who want to feel the warmth of other generations. Some of the best shows on this series are:
Relic Radio Show
News
Into the west
Case Closed!
Orson Welles on Air
Legacy of Laughs
Science Fiction
Strange tales
The Horror
Relic Radio Thrillers
This show has gathered all types of classical shows for all types of listeners who wish to experience the radio's golden age.
Available on: Amazon Alexa, Apple Podcasts
6. In Our Time
"In Our Time" is another BBC Radio program, which talks about many different subjects, including history, science, culture, and philosophy. Melvin Bragg invites academic experts to join him on this show and discuss various engaging topics. So far, about 900 episodes have been aired. Since this podcast covers a range of topics, it is easy to find episodes for any taste, and can be one of the best podcasts for seniors.
Available on: Apple Podcasts, BBC Sounds, and Podbean
7. Aging in Full Bloom
Lisa Stockdale of Aging In Full Bloom focuses exclusively on wellness-related topics to aging. It provides helpful insights to empower you and even entertains you from time to time. Capital Health Care Network, a family-owned and operated company based in Ohio that supports seniors, sponsors the program.
Available on: iHeart, Apple Podcasts
8. Woman's Hour
This show includes 1-hour episodes devoted to discussing issues related to women like feminism, motherhood, relationships and health care. It also features interviews and reports concerning women. Some drama series run as a part of this show, too. This show is broadcasted on BBC Radio 4 and is the second most popular podcast on BBC Radio and has been on the air for more than 70 years.
Although the show is mainly concerned with women's issues, more than 40% of its listeners are men. A number that proves this show can be entertaining and educative for anyone regardless of their gender.
Available on: Apple Podcasts and BBC Sounds
9. Freakonomics Radio
This program is one of the top-rated podcasts, with most of its audience being adults and seniors. This podcast is hosted by Steven Dunbar, the co-author of the original book with the same title written alongside Stephen Levitt. "Freakonomics" mainly discusses the role of economics and how it plays a significant part in our daily lives, culture, and health and features interviews with various intellectuals and entrepreneurs. Although the show is mainly concerned with economic concepts, it covers almost anything about achieving goals and becoming the greater you.
Available on: Apple Podcasts, Spotify, and Google Podcasts
10. Radiolab, Best Podcast for Seniors Who Love Science & Philosophy
WNYC's Radiolab program airs on public radio stations in the United States and is produced by WNYC, a public radio station in New York City. Radiolab is also available as a podcast. This podcast is an excellent option for seniors who have a natural curiosity. Every episode has a different topic, from the theory of colours to what goes on in animals' minds!
Available on: Apple Podcasts
Final Words
The significant effect of COVID-19 on the lives of seniors, can not be denied, but listening to podcasts is an incredibly safe and fun activity that doesn't require any considerable amount of effort and energy. We have only introduced the top ten podcasts for seniors out of all the great podcasts shared with the public on various platforms. So do not give up on podcasts collectively if you cannot find the right podcast for you here. Because listening to podcasts is one of the most excellent answers to how can the elderly be entertained?