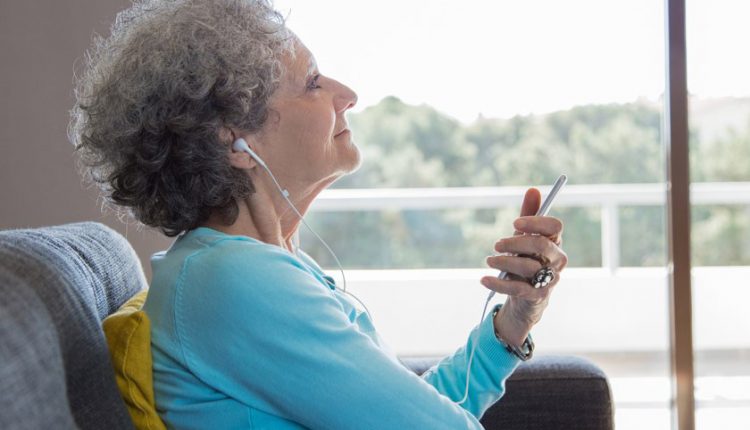 Top 10 Podcasts for Seniors 2021
Have you ever wished there was an activity you could do all the time, anywhere, in any situation? Even the thought of it is exciting. Imagine an activity you can do when walking, waiting for the train to arrive, sitting in the taxi, or doing house chores. Now stop imagining it because you do not need your imagination anymore. Activities like that exist, and listening to podcasts is the perfect choice for such activities.
This article will have a brief overview of the concept of podcasts and then recommend the top 10 podcast channels that you will surely enjoy as a senior. You can also check a list of top hobby Ideas for seniors to see what other activities are suitable for you besides listening to podcasts.
What Is a Podcast?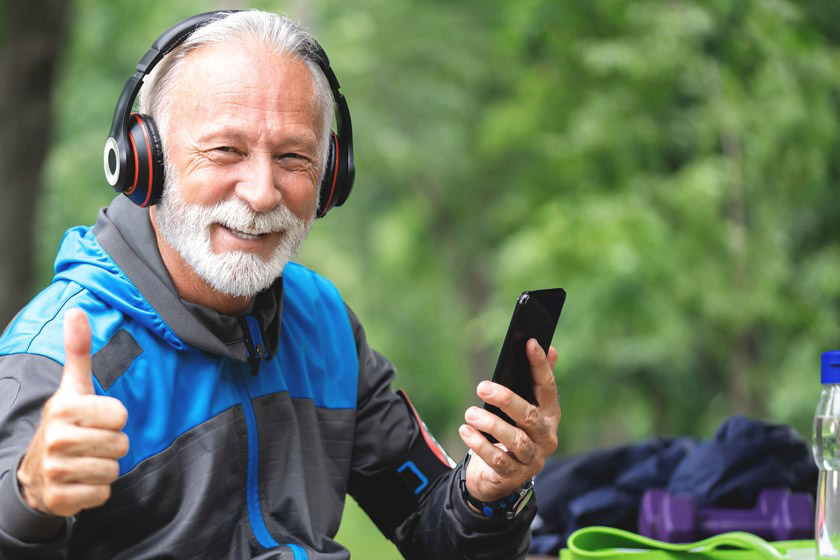 If you want to know the main difference between a podcast and a radio talk show, the difference is that a podcast is recorded and made available on an online platform where you can listen to it at any time of the day. A radio program, however, is only broadcasted for a specific time of the day. That is why listening to podcasts is the perfect activity for any time of the day. Hence in simple terms, a podcast is an audio series with several episodes.
The good news is, it is a very extensive industry. That means you are sure to find something that matches your interests. New material is being made into podcasts every day, and new discussions and ideas are being expressed through this form. Usually, podcasts are structured like radio show. There is a host and several guests, and the talks take the form of interviews. Podcasts can be produced for educational purposes, raising awareness about everyday events, or simply entertainment.
Today, various applications help you listen to podcasts. Also, it is another confirmation of how seniors can avoid loneliness by using technology. Below are the top podcasts seniors seem to enjoy the most, and you may find interesting.
1. TED Talk 
In terms of the variety of subjects, almost no channel can compete with TED Talk. TED Talks discuss almost any possible subject worth talking about, from climate change, environment, and anthropology to business, economics, culture, and health care.
TED began acting as a scene for experts to deliver their influential speeches in 1984 at a conference about technology, design, and entertainment. In 2006, they shared the first speech online with the rest of the world.
According to TED, no talks can be longer than 18 minutes. This time is only the maximum length since TED asks most of its speakers to aim for 3 to 9 minutes.
Available on: Amazon Alexa, Apple Podcasts, Podbean, and Spotify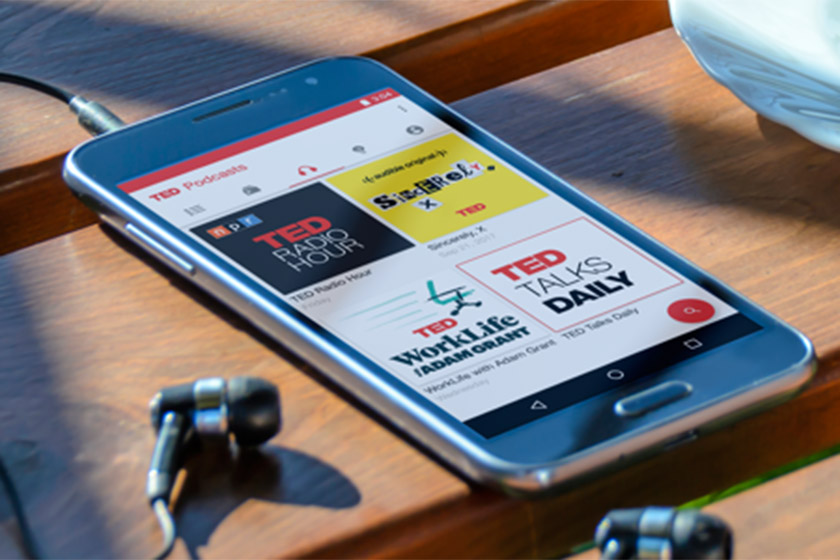 2. Desert Island Discs
The greatest radio program of all time began broadcasting in 1942. The program asks each guest to name eight songs, one book, and one luxury item they would take with them on a deserted island. Meanwhile, the guests share their life stories and insights on specific issues and events. So far, more than 2250 episodes have been recorded and shared online.
Available on: Apple Podcasts, BBC Sounds, Podbean and Spotify
3. Two Cups of Tea
Compared to the other two, Two Cups of Tea is not very well-known. But recently it has been growing in terms of both quality and popularity.
In this show, seniors and older adults share their experiences, life stories, and knowledge they gained along the way. You will find the episodes heartwarming, joyful, and comforting, and inspiring.
Available on: Apple Podcasts and Spotify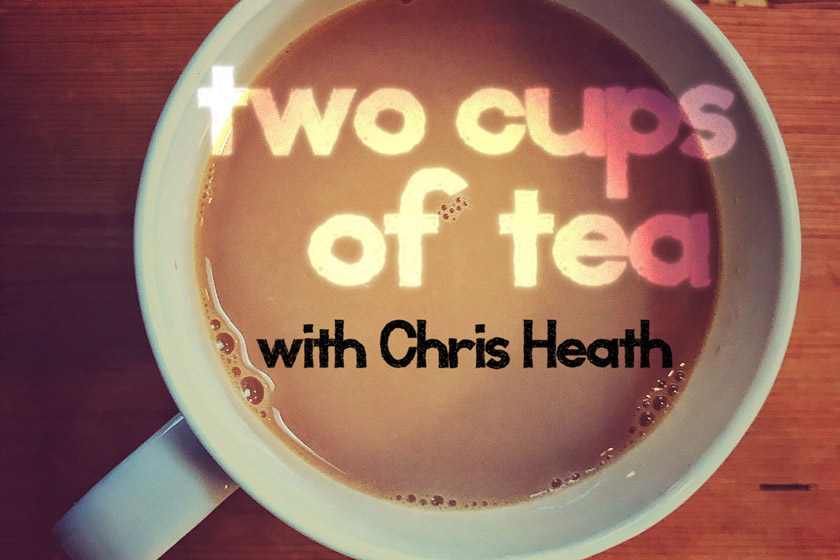 4. The Relic Radio
A classic series brings out a sense of nostalgia and reminds you of radio shows in the good old days. This series has collected the radio shows broadcasted in the 30s and 40s and presents them to the audience who want to feel the warmth of other generations. Some of the best shows on this series are:
Relic Radio Show
News
Into the west
Case Closed!
Orson Welles on Air
Legacy of Laughs
Science Fiction
Strange tales
The Horror
Relic Radio Thrillers
This show has gathered all types of classical shows for all types of listeners who wish to experience the radio's golden age.
Available on: Amazon Alexa, Apple Podcasts
5. In Our Time
"In Our Time" is another BBC Radio program, which talks about many different subjects, including history, science, culture, and philosophy. Melvin Bragg invites academic experts to join him on this show and discuss various engaging topics. So far, about 900 episodes have been aired. Since this podcast covers a range of topics, it is easy to find episodes for any taste.
Available on: Apple Podcasts, BBC Sounds, and Podbean
6. Dolly Parton's America
Dolly Parton, the American singer and songwriter, shares her stories from her early days before singing to entering the world of music and fame. According to Forbes, this show is the best podcast of 2019.
The show includes nine episodes, each focusing on a different part of her life in 45 minutes. In some interviews, Dolly Parton shares some facts and stories behind some of her most well-known songs like "Jolene." The role of music in the health of seniors is already obvious. So what is better than a podcast about one of the most famous icons of country music?
Available on: Apple Podcasts and Spotify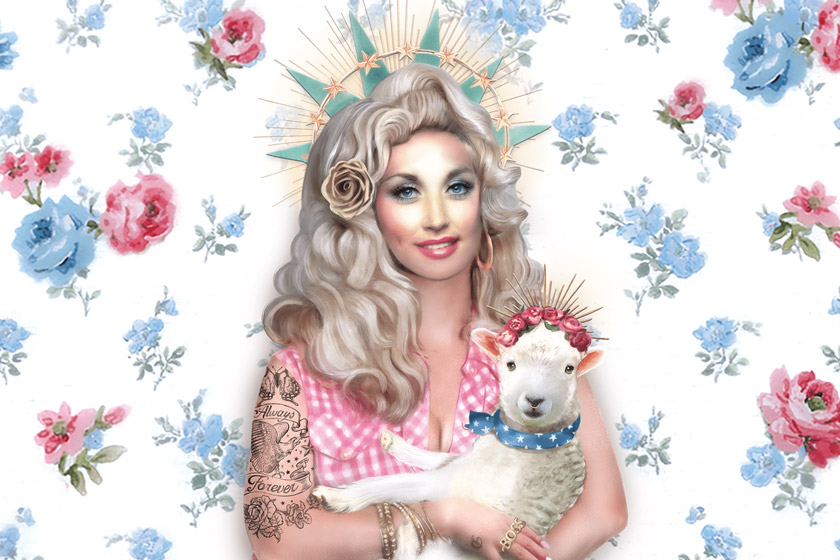 7. Woman's Hour
This show includes 1-hour episodes devoted to discussing issues related to women like feminism, motherhood, relationships and health care. It also features interviews and reports concerning women. Some drama series run as a part of this show, too. This show is broadcasted on BBC Radio 4 and is the second most popular podcast on BBC Radio and has been on the air for more than 70 years.
Although the show is mainly concerned with women's issues, more than 40% of its listeners are men. A number that proves this show can be entertaining and educative for anyone regardless of their gender.
Available on: Apple Podcasts and BBC Sounds
8. The Allusionist
This one is for language-lovers. In this program, Helen Zaltzman, the host, talks about the phrases and words we use in daily life without thinking about what they mean or expressions that are mistakenly fit into the language. This show covers various subjects related to the language and gives insights into verbal communication. Moreover, if you are into languages, why not learn a second one? Your first step can be reading our article, can a 70-year-old learn a new language?
Available on: Apple Podcasts, Podbean and Spotify
9. Freakonomics Radio
This program is one of the top-rated podcasts, with most of its audience being adults and seniors. This podcast is hosted by Steven Dunbar, the co-author of the original book with the same title written alongside Stephen Levitt. "Freakonomics" mainly discusses the role of economics and how it plays a significant part in our daily lives, culture, and health and features interviews with various intellectuals and entrepreneurs. Although the show is mainly concerned with economic concepts, it covers almost anything about achieving goals and becoming the greater you.
Available on: Apple Podcasts, Spotify, and Google Podcasts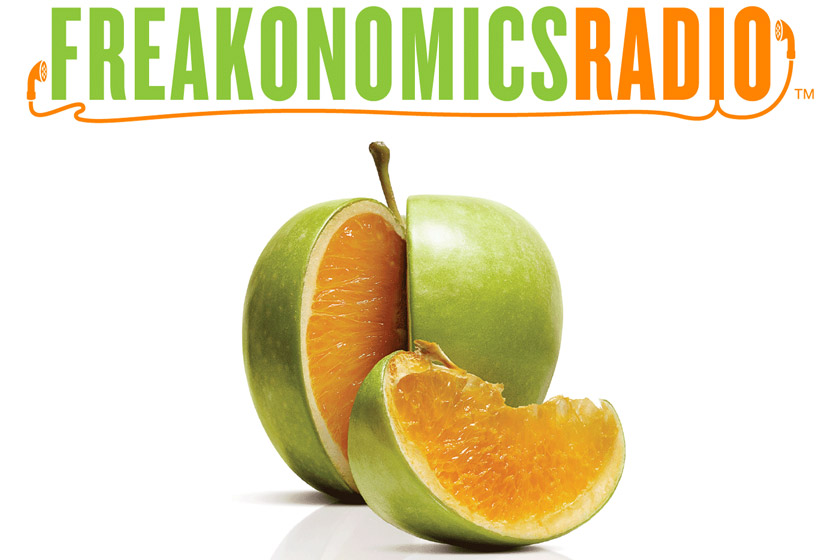 10. Good Job, Brain!
"Good Job, Brain!" is a quiz show using fun trivia facts from various subjects. So it will be your favourite if you are into trivia quizzes. This show helps you entertain yourself, and at the same time keeps your mind sharp and improves your mental health. Although compared to the other shows, it doesn't post new episodes frequently, but more than 190 episodes have been aired so far, so you have no trouble keeping yourself busy with them until the new episodes are shared.
Available on: Apple Podcasts and Spotify
Conclusion
Noting the significant influence of COVID-19 on the lives of seniors, listening to podcasts is an especially safe and fun activity that doesn't require any considerable amount of effort and energy. Notice that out of all the great podcasts shared with the public on various platforms; we have only introduced ten here. So do not give up on podcasts collectively if you cannot find the right podcast for you here. Because listening to podcasts is one of the greatest answers to how can the elderly be entertained?