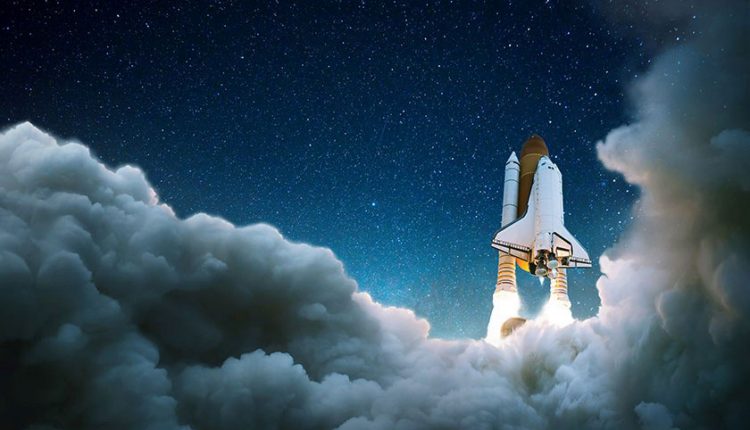 The 82-Year-Old Wally Funk Proved Sucess Has No Age Limit!
For a long time, Wally Funk has dreamed of going into space. This month, the 82-year-old pilot and flight instructor will have the opportunity to visit there. She has said, "I like to do things that nobody has ever done." We are going to take a look at her extraordinary life.
Wally Funk's accomplishments in aviation are extraordinary. For instance, she was the first female inspector at the Federal Aviation Administration and the first woman investigator at the National Transportation Safety Board. In Bezos's Instagram video, she said she has logged 19,600 hours of flight time and has also taught more than 3,000 people how to fly.
Who Is Wally Funk?
Growing up, Funk built model planes and ships and was interested in mechanics. Wally became an expert marksman at 14, receiving the Distinguished Rifleman's Award. Her performances in U.S. competitions include Slalom, Downhill, and Top Female Skier for the Southwest United States.
When she was 16, she entered Stephen's College in Columbia, Missouri. With an Associate of Arts degree, Wally Funk graduated in 1958, rated first in her class of 24 students. Her aviation work earned her recognition as the college's youngest Alumna Achievement Award recipient in 1964.
Her academic achievements include a Bachelor of Science in Secondary Education, the Commercial Pilot Certificate, Multi-Engine Pilot Certificate, Single-Engine Pilot Certificate, Instrument Pilot Certificate, Flight Instructor Certificate and all Ground Instructor Certificates from Oklahoma State University.
Wally participated in the International Collegiate Air Meet for the Flying Aggies while attending OSU. She received the FFA Top Pilot award two years in succession, the Alfred Alder Memorial Trophy, and the Outstanding Female Pilot award.
What Is Wally Funk Known For?
Since 1957, Wally Funk has accumulated more than 19,600 hours of flight experience. When the space race was at its peak, Funk was one of the Mercury 13 women privately tested and trained by aviation medical experts for NASA's astronaut program. The women went through the same rigorous testing as Mercury 7, NASA's original all-male team, despite the cancellation.
The 82-year-old Funk has become the oldest human to reach space 60 years later. As part of an auction for Blue Origin's first crewed mission, which takes place on the anniversary of Neil Armstrong and Buzz Aldrin's moon landing in 1969, Bezos announced that Funk would be joining him, Mark, and an unnamed winner.
How Old Is Wally Funk?
Wally Funk was born on February 1, 1939. She held a commercial pilot's license at the age of 18. She was also a flight instructor at 29 years old. Wally ferried dozens of surplus aircraft to Europe and South America, had logged over 10,000 hours of flying, and had broken three flying records. However, in 1976, when NASA opened its programs to women, Funk applied three times and received three rejections. Despite that, she has never let anything get in the way of her goals.
With Amazon founder Jeff Bezos, she will join the Blue Origin's New Shepard rocket on July 20. Upon reaching space, she is likely to top John Glenn's record.
Bezos Tweet
Sarah Cruddas, the space journalist and author, has tweeted:
July 20, 2021, the world will be watching Wally travel to space.
How it started.

How it's going.

Wally Funk never gave up.

July 20 2021, the world will be watching Wally travel to space. 🚀 pic.twitter.com/AIKeaFgIBW

— Sarah Cruddas 🇺🇦 (@sarahcruddas) July 1, 2021
"It's time. Welcome to the crew, Wally. We're excited to have you fly with us on July 20 as our honored guest." Jeff Bezos
E-commerce pioneer Jeff Bezos, the founder of the space exploration company Blue Origin, has announced he will be on the first crewed spaceflight of Blue Origin. In an Instagram post, Bezos has said:
In 1961, Wally Funk was at the top of her class as part of the "Mercury 13" Woman in Space Program. They didn't fly, despite completing their training.
Funk is Bezos's " honored guest" on the flight, which includes the winner of the Blue Origin auction that benefits the company's nonprofit foundation. One hundred fifty-nine countries took part in the $28 million auctions, which attracted nearly 7,600 bidders worldwide.
The video is about Funk's lifelong aviation career. She explains how the opportunity to go to space would be "the greatest thing imaginable" for her. As well as Bezos describing what the flight will be like, he also describes the four minutes they'll experience when the crew capsule separates from the first stage.
View this post on Instagram
"We open the hatch, and you step outside. What's the first thing you say?" Bezos asks Funk. Her answer is:
"I will say, 'Honey, that's the best thing that ever happened to me!"
And finally, the four Blue Origin astronauts, including Amazon CEO Jeff Bezos and aviation legend Wally Funk experienced zero gravity during the company's first crewed spaceflight. Watch Jeff Bezos and Wally Funk in zero gravity during Blue Origin spaceflight.