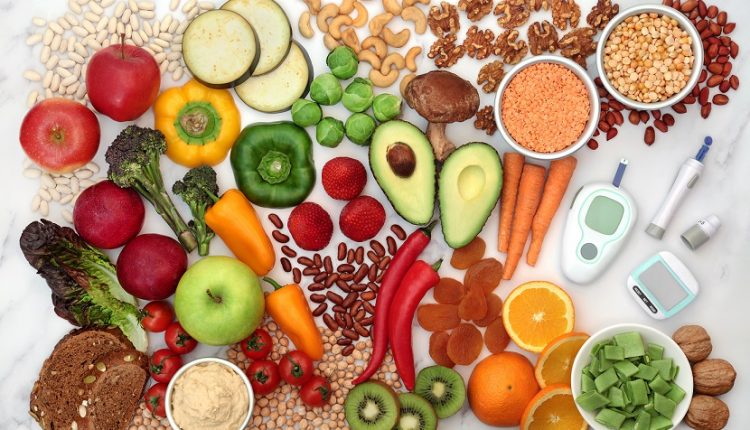 Do you know how much pressure we put on our bodies during exercise to maintain our health? It is necessary and greatly advised but not letting our bodies recover after an exercise session can have hazardous effects. Post-workout recovery plays an essential role in keeping up with exercises for seniors. Foods and beverages are the best way to help the body of a senior recover after a workout session. Today's article on Living Maples Mag will discuss "what should seniors eat after a workout session?"
Why is it necessary?
Consuming the proper nutrients after exercise is as important as what you eat before a workout session. However, not all foods and drinks are suitable for seniors to eat after exercise. Below, you can learn what to eat after your workouts to recover faster and better.
Workout reduces the amount of glycogen stored in your body due to their consumption as fuel. It leads to glycogen depletion in muscles. Exercising also damages some of the proteins in seniors' muscles. The process of glycogen replenishment starts immediately after your workout finishes, and you need to receive foods that can help your body refuel itself.
Eating proper foods after a workout helps your body to:
Reduce the breakdown of muscle proteins

Increase the synthesis of muscle proteins

Replenish glycogen stores

Improve recovery
What Should Seniors Eat after a Workout Session?
Protein
As noted earlier, proteins are broken down as a result of exercise. The speed of protein breakdown depends on seniors' training level and their experience in doing various exercises, and consuming protein after a workout provides the required amino acids to repair and rebuild new muscle tissue.
Researchers suggest that the elderly consume about 0.3-0.5 g of protein per kilogram of their body weight immediately after a workout. Studies also show that having 20-40 g of protein increases seniors' body's ability to recover faster after exercise.
Carbohydrates
The body's glycogen stores are used as fuel while doing exercises, and post-workout carbohydrates consumption refills them. The activity rate is the factor that determines the speed of glycogen stores' depletion.
Studies have shown that consuming 1.1 – 1.5 g of carbs per kilogram of body weight 30 minutes after the workout session can lead to glycogen stores' resynthesis. Furthermore, research indicates that consuming carbs and proteins simultaneously increases insulin secretion, essential for glycogen synthesis.
The carbs-protein ratio for seniors after a workout is 3:1 (For example, 40 grams of protein and 120 grams of carbs). Therefore, consuming many carbs to replenish glycogen stores is most important for seniors who often exercise, such as twice on the same day. If you have 1 or 2 days to rest between workouts, this becomes less important.
Fats
It is generally believed that if you eat fat after a workout, your digestion will be lower, inhibiting the absorption of nutrients. Although it is true, it does not mean that seniors should avoid eating fats. A recent study also indicated that post-workout fat consumption increases muscle growth.
However, it is necessary to limit fat consumption not to gain extra fat, but make sure to add some fat to your post-workout diet to enhance your recovery rate.
Timing of Eating Foods after a Workout Session
The body is more receptive to glycogen and protein immediately after exercise. Hence, it is good to start consuming a mixture of carbs and proteins when you finish your workout. Most experts also believe that the best time to eat a post-work meal for seniors is within 45 minutes of exercise.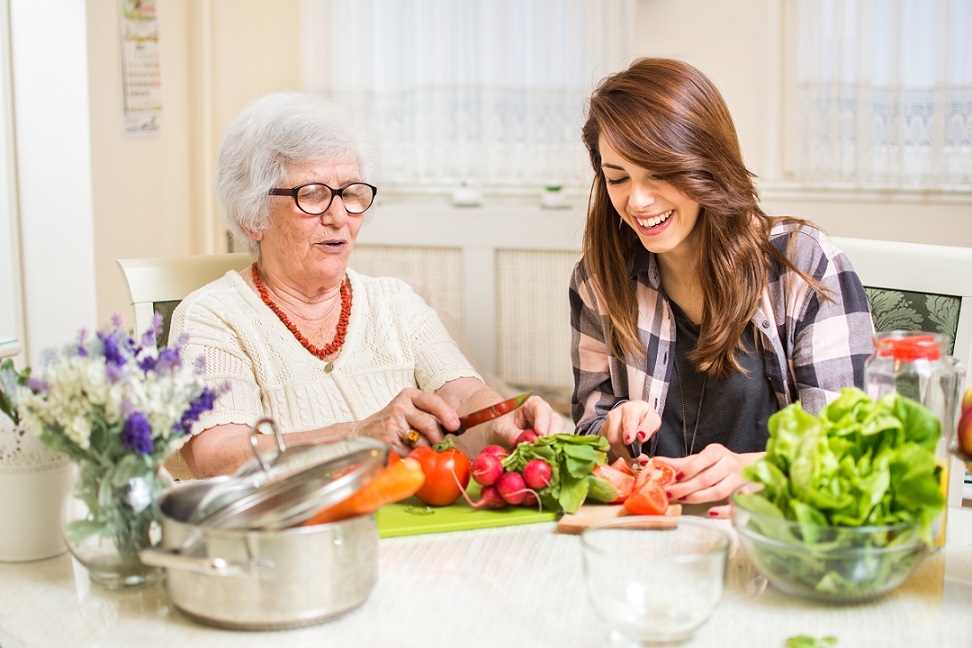 Studies also suggest that consuming fats after two hours of exercise sessions reduces glycogen synthesis rate by 50%.
Foods you should eat after exercise
The primary purpose of eating a meal after exercise is to provide the necessary nutrients for the body to recover well and maximize the benefits of exercise. Hence, choosing digestible foods increases the rate at which nutrients are absorbed.
Foods High In Carbs Seniors Should Eat After A Workout
Sweet potato
Chocolate milk
Fruit (pineapple, berries, banana, kiwi)
Rice cake
Rice
Oatmeal
Potato
Pasta
Dark vegetables with green leaves
Foods High In Proteins Seniors Should Eat After A Workout
Animal or vegetable protein powder
Eggs
Greek yogurt
Cottage cheese
Salmon fish
Chicken
Protein sheets
Tuna fish
Foods High In Fats Seniors Should Eat After A Workout
Avocado
Nuts
Nut Butter
A mixture of dried fruits and nuts
The Importance of Drinking Water After a Workout
It is essential to drink plenty of water before and after exercise. When you drink enough water, your body is ready to get the most out of your activities. During training, your body loses electrolytes by losing water and salt. Hence, replacing these after exercise will help you recover and perform better.
It is also essential to replace lost body fluids if your next exercise is less than 12 hours away. Furthermore, depending on how intense your workout is, it is recommended that you make up for lost fluids by drinking water or other electrolyte drinks.
Final Words
Getting enough carbohydrates and protein after exercise is essential since it speeds up the production of protein in the muscles, improves recovery, and increases seniors' performance in the next training.
If you cannot eat within 45 minutes after exercise, try not to delay eating for more than 2 hours. Therefore, replenishing the body's lost water and electrolytes will complement your workout results and maximize the benefits of the exercise for you.
More Resources: