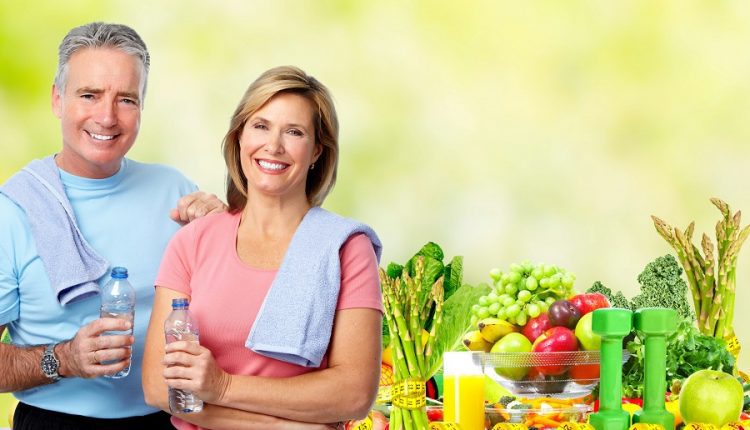 We are always looking for different ways to improve our performance and achieve our goals. Good nutrition can help seniors function better and recover faster after exercise.
Optimal nutrient intake before exercise allows seniors to maximize their performance and minimizes muscle damage. Today's article on Living Maples will discuss what to eat before a workout session.
Fueling the body with the proper nutrients before exercise will give the elderly the energy and strength they need to function better. Each macronutrient plays a unique role in this pre-workout fueling process. But the number of macronutrients consumed varies from person to person and for different exercises. The following is a brief look at the role of each macronutrient:
Carbohydrates
Your muscles supply the glucose they need for energy from carbohydrates. In strenuous exercise, the muscles and liver's glycogen stores are the primary energy source for your muscles. But in longer workouts, the amount of carbohydrate intake depends on several factors. Muscle glycogen stores are limited. As these reserves dwindle, so will your productivity and energy. Various studies have shown that carbohydrates can increase glycogen stores and consumption by enhancing carbohydrate oxidation during exercise. Carbohydrate loading, done on a high-carbohydrate diet for 1 to 7 days, is a common way to maximize glycogen stores.
Protein
Many studies have shown that pre-workout protein intake has a high potential for improving seniors' athletic performance. Consuming protein alone or in combination with carbohydrates before exercise has been shown to increase muscle protein synthesis. Seniors may face muscle loss due to aging, and pre-workout protein consumption can go a long way in maintaining muscle mass. Research shows positive muscle-building response in the body after consuming 20 grams of whey protein before exercise.
Other benefits of eating protein before exercise include:
Better anabolic response or muscle growth
Improved muscle recovery
Increased strength and lean body mass
Better muscle performance
Healthy Fats 
While glycogen is used for short-term and intense exercise, fat is a good fuel source for more prolonged, low-to-moderate intensity workouts. Of course, there have been studies on the effects of fat intake on body performance during exercise, but instead of the effect of pre-workout fat intake, these studies have examined high-fat long-term diets. For example, research shows that a four-week diet with 40% fat increases the endurance run time of trained runners.
Foods to Eat Before a Workout
We will list the foods you need to eat before exercise to have enough energy for your workout.
Whole-Wheat Bagel with Jam
There are two types of carbohydrates: simple and complex. Simple carbohydrates burn quickly, while complex ones burn slowly and provide energy for a more extended period. A whole-grain bagel is an excellent choice for seniors to eat before a workout since it combines two types of carbs to fuel the body from the beginning of a workout session to its end.
Protein Shake + Carbs
Not all protein shakes are suitable for seniors due to having added sugars. You should pay attention to the label of protein shakes available in the market to ensure they do not contain added sugars. Seniors can also add some carbohydrates (carb-to-protein ratio of 4:1) to their protein shake. You can start with a shaking base of juice or water (milk can cause mucous), then add oats and a banana or other fruit to provide carbs.
Greek Yogurt
Greek yogurt is a rich source of protein and carbs, and it contains less sugar than other types of yogurts. And unless you are lactose intolerant, it's easy on the stomach, and it is ideal before moderate-intensity activities or bouncing exercises like jumping jacks.
Brown Rice and Chicken
It is one of the best foods for seniors to eat before a workout. If you are doing your exercises after lunch or dinner, avoid rich foods and have a simple brown rice dish with chicken or tofu. It is a perfect choice full of carbs and protein. Brown rice contains complex carbs, which helps you feel full during your workout sessions.
Legumes
Legumes are significant elements of pre-workout nutrition. They have a high amount of protein and complex carbs, released slowly in the body. If you are going to exercise for a long time, legumes will provide your required energy for 1 to 2 hours. Don't overeat legumes since they can cause gas pains. 
Bread+Chesse+Egg
This pre-workout food is a favourite of seniors, and you can eat it to provide both protein and carbs. A slice of whole-wheat bread with low-fat cheese is easy on the stomach and provides protein and slow-release carbs. Some seniors are sensitive to dairy products and cannot consume cheese, so they can add scrambled egg whites on top of their bread.
Caffeine Drinks
Caffeine drinks can help seniors have a lot of energy during exercises. Besides all its benefits, caffeine can improve performance, increase strength, help reduce fatigue and stimulate fat burning.
Caffeine can be consumed in the form of coffee, tea, and energy drinks but can also be found in supplements and special pre-workout pills. It does not matter how you consume caffeine; its effects on the body are usually the same. The peak effects of caffeine are observed 90 minutes after consumption. But it has been proven to be effective even when taken 15 to 60 minutes before exercise.
Timing of Pre-workout Nutrition
Meal timing is also an essential aspect of pre-workout nutrition. Eat a complete meal of carbohydrates, protein, and fat 2 to 3 hours before your workout to maximize your exercise efficiency. But if you cannot eat a full meal 2-3 hours before exercise, eat a light pre-workout meal. You have to know that the closer you get to exercise time, the lighter should your meal be.
So, if you eat 45 to 60 minutes before exercise, choose easy-to-digest foods that contain only carbohydrates and a little protein. This procedure helps prevent any stomach problems during exercise.
Final Words
To maximize your performance and recovery, it is essential to strengthen your body with the right nutrients before exercise. Carbohydrates help maximize your body's ability to use glycogen to fuel short-term, intense workouts, and fat helps keep your body ready for longer workouts.
Eating protein helps to improve muscle protein synthesis, prevents muscle damage, and speeds up muscle recovery. Good hydration also improves the functioning of the body.
Seniors can take Pre-workout meals 2-3 hours to 30 minutes before workouts. But choose foods that are easy to digest, especially if you start exercising in the next hour or less.