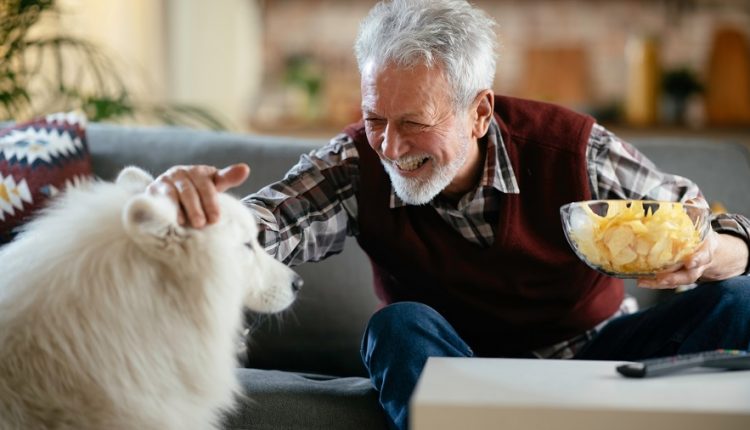 Benefits of Keeping Pets for Seniors
Depression and anxiety are among the most common problems in middle age and old age. The extent and severity of depression can vary from person to person. However, the highest rates of depression are experienced by people who live their sweet old age alone. Lonely elderly are more likely to develop depression and mental disorders than those who spend this period beside their family members. In this article of Living Maples, we will delve into some of the benefits of keeping pets for seniors.
Keeping pets such as dogs, cats, and various birds is effective, fun, and uplifting. Observations have shown that it has increased life expectancy in old age in many people.
Benefits of keeping pets for seniors
At a young age, a person is in contact with many people and has many social relationships. Most of these relationships are also created through work and social activities. But with increasing age and decreasing social activities, the number of connections between people also decreases over time. For example, retirement is difficult for people who lose most of their relationships.
Aging is a stage in a person's life in which a person may live alone for a long time, which will be unpleasant for everyone. One of the reasons the elderly are bored, aggressive, withdrawn, and reluctant to eat is the lack of daily activities and social relationships and loneliness. This loneliness brings feelings of dependence, lack of independence, and depression.
Loneliness and old age
When all family members have to work outside the home, how should the elderly reduce their sense of loneliness?
One of the benefits of keeping pets for seniors is having a companion to communicate with. As you know, the lack of communication between the elderly and their impatience leads to loneliness, which leads to symptoms such as aggression, reluctance to eat, inactivity in everyday life, feelings of helplessness, and even pain. But the presence of some animals next to the elderly can be very positive for these loved ones and reduces loneliness.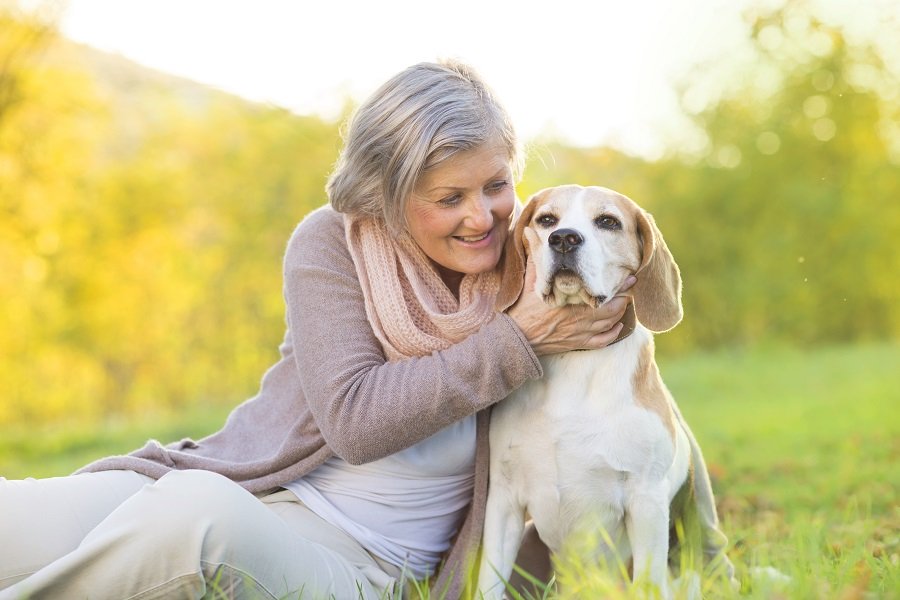 Animals such as dogs, cats, aquarium fish, and birds that talk or sing can change the mood of the elderly and are the best pets for seniors. Because of these animals' existence, the person has a greater sense of life, responsibility, effort, and activity because they have to take care of the needs of animals such as water, food, and cleanliness.
If the older adult has a dog by his side, he has to take him for a walk every day, play with him and do some physical activity. As a result, he will have a healthier heart than other older people. A healthy heart and blood vessels will help prevent diabetes, lower blood pressure and heart rate.
Mood improvement is another benefit of keeping pets for seniors. Besides physical benefits, the elderly can expand their social relationships due to being out of the house. It plays an important role in improving their mood.
How old should suitable pets be?
Animals such as dogs and cats, the younger they are, need more care, attention, and play. This amount of attention and care is beyond the patience of the elderly, who cannot take care of them. Young animals are suitable for children and adolescents. It is best to place animals next to the elderly, slightly larger and does not require much attention.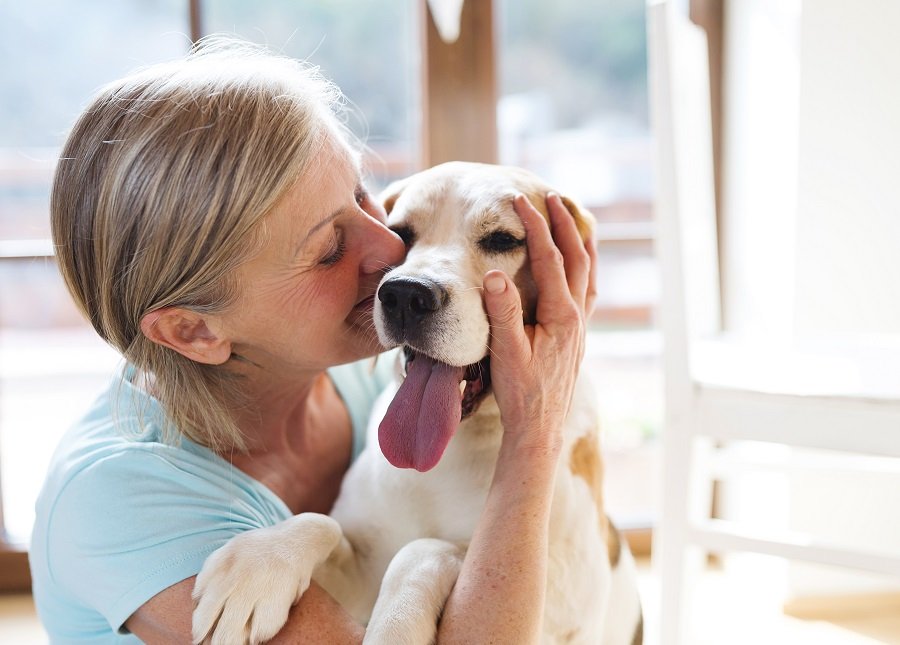 A critical point in keeping a pet by the elderly is these animals' health status. It must be approved by a veterinarian and receive a health certificate.
Animals can carry diseases such as allergies, respiratory, and skin allergies. Having animals that are carriers can be much more dangerous for the elderly, who have a lower immune system. So before bringing the pet, check its health condition.
The best pet for the elderly
Research has shown that the mortality rate of people who keep pets is much lower. But it is crucial to know what animal is suitable for your dear elder?
If the elderly cannot walk easily, we suggest choosing an animal with a calmer temperament. Keeping a cat can be a better choice because they require less mobility and attention.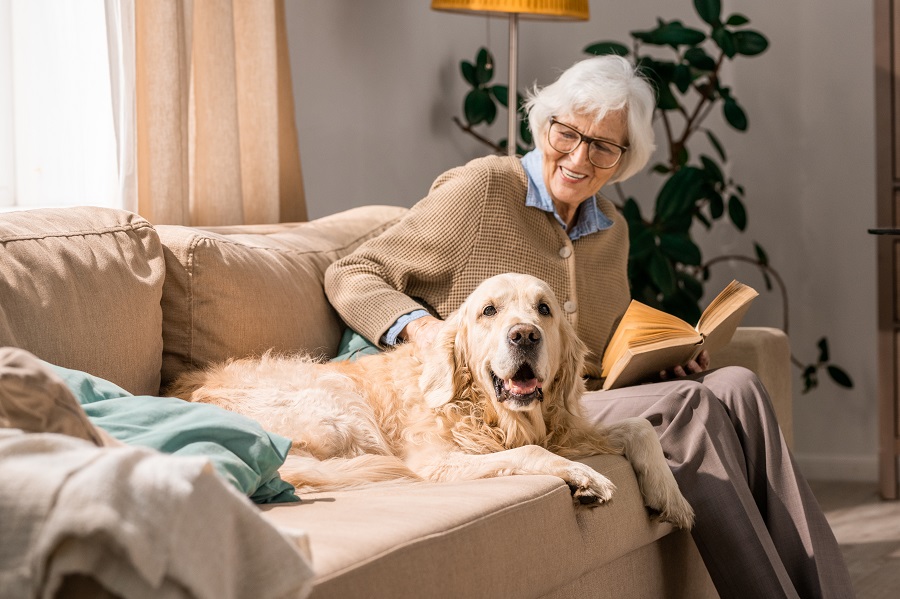 For the elderly in charge and need to have an animal that keeps them away from loneliness, we recommend the dog make the elderly spirit happy and lively by creating mobility and play.
Which dog breed should we choose for the elderly?
Dogs have different breeds. Hence, to make the best choice for the elderly companion, it is better to check the other species and find a suitable pet for seniors.
Shih Tzu: Shih Tzu is a gentle and kind dog that grows with love. It is stronger and more durable than it looks. It needs to walk during the day. This group of dogs has less hair loss. They are often quiet and can comfort your elderly.
Pug: Pugs have a great mood. They are easy to clean and, like all dogs, need daily walking.
Chihuahua: Chihuahuas are lively and loyal. These dogs are very alert and can train well. Please don't choose a young dog of this breed for your elderly because it will be challenging to train.
Final Words
Keeping pets can help keep people physically active and mentally healthy. Furthermore, the pet forces the elderly to do daily activities, strengthening the mood. Pets for seniors also increase concentration and performance and improve motivation and life expectancy in the elderly.
Pet therapy can be an excellent option for the elderly. But before using this method, be sure to consult with your doctor. He may advise you on the suitable type of pet for seniors. However, keeping a pet depends on the mood of the elderly, and some of them may not be willing to have pets.
If your senior has a caregiver, you may be more likely to expect a positive result from pet care. But in this case, you should also ask the caregiver before bringing the pet. However, pet therapy is a method and is not recommended for all the elderly. The caregiver can meet all the needs of the elderly. But having a pet can increase hope and vitality in the elderly.
More Resources: