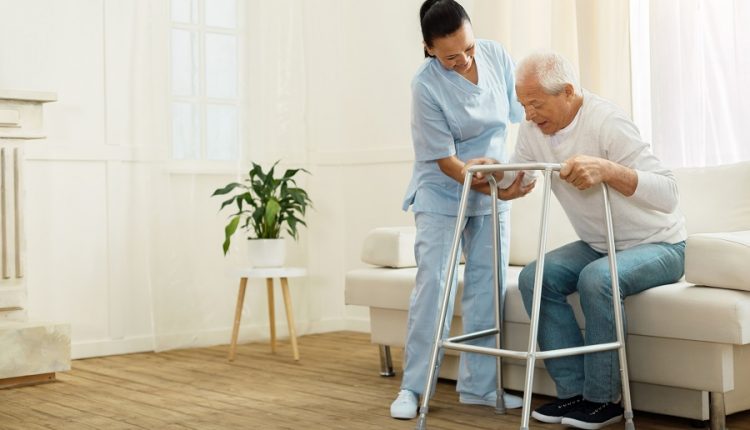 Can you believe a pound of muscle burns three times more calories than a pound of fat? With a regular and coordinated exercise program, seniors can significantly improve their muscles and quality of life. Active seniors have more physical strength than their peers and enjoy a happier life.
The two factors of physical weakness and imbalance have the most significant impact on keeping seniors at home. Increasing physical strength and fixing the balance issues will result in an independent life for seniors and ease of mind for their loved ones.
Increasing the Physical Strength of Seniors with Exercise
Statistics show that about 28-34% of people between the ages of 65 and 75 participate in regular exercise programs. These figures indicate a lack of elderly participation in the field of sports. Even a simple walk can dramatically improve the physical strength of seniors. Adults who walk at least 2-3 hours a week have stronger muscles and rarely lose their balance.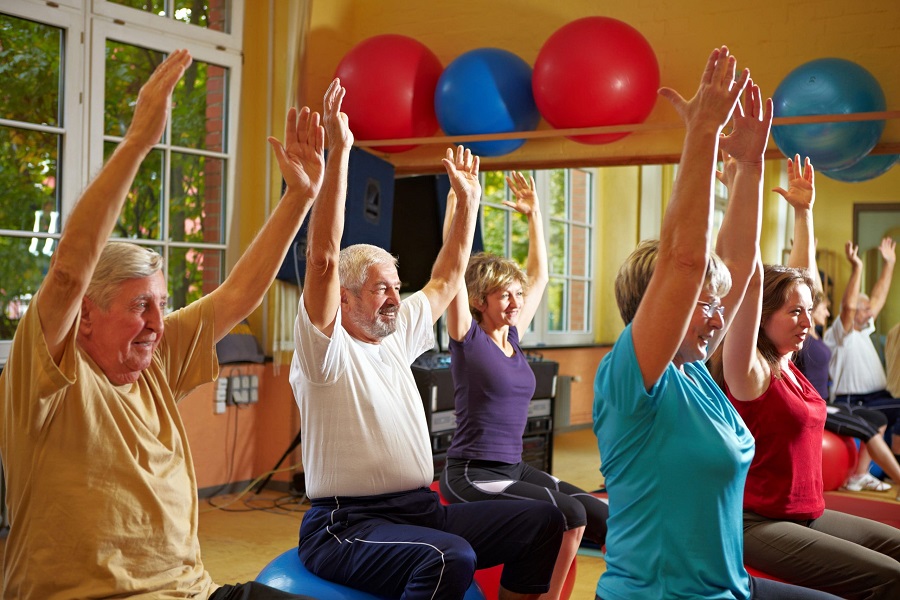 Undoubtedly, strong muscles can be good support for the elderly. Older adults with a history of falls should start with an essential exercise to increase physical strength. It is interesting to know that exercising delays the aging of the elderly. Sports such as gymnastics, cycling, boating, skiing, and weightlifting can increase the physical strength of the elderly. These exercises will also improve the problems related to imbalance and falls over time. If you have not participated in any sports activities, start with these exercises. All of these exercises are suitable exercises to increase the physical strength of the seniors.
Abdominal Breathing
Have you seen how babies breathe? The chest and abdominal muscles move up and down with each inhale and exhale. Seniors can also do this exercise while standing or sitting. Try to move your abdominal muscles while breathing. This simple exercise works deep in the muscles and strengthens the spine.
In the next move, you have to pull the abdomen in. It is more complicated than it sounds. You can do this exercise at home whenever you want. Pull the abdominal muscles in and stay in that position as long as possible. Do not stop breathing in any way, and breathe slowly. Further repetition of this movement causes the sagging abdomen to contract and increases abdominal muscles' physical strength.
Yoga and Physical Strength of Seniors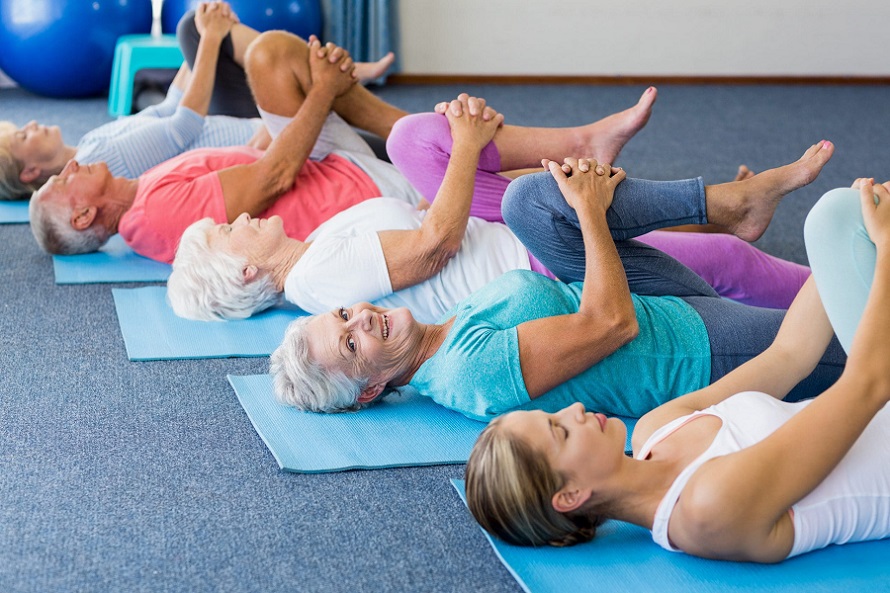 Yoga fits the body, calms the mind, and relaxes the person. It is also helpful in preventing and controlling certain diseases that are more prevalent in the elderly. Various yoga poses can increase seniors' physical strength and are perfect for maintaining a healthy body. Yoga poses, or asanas, require you to hold your body in various positions. These poses can help you build and maintain muscle strength, which is crucial for seniors as they tend to lose muscle mass with age. Also, yoga can help improve balance and coordination, reducing the risk of falls, a common concern for seniors.
Improving the Physical Strength of Seniors with a Hand Press
Keep your hands gently in front of your body while standing. This simple movement will strengthen the muscles of the biceps and triceps. It also improves the physical strength of seniors. To increase physical strength, the elderly can do pressing exercises with small weights (up to 2 kg).
Increasing the Strength of Pelvic Floor Muscles and Spine
Bridge and plank are two efficient exercises to strengthen the serine muscles, deep pelvis and straighten the spine. For doing the bridge, you should lie on your back. Try to lift your back and hips off the ground in the same position. Note that the elderly should not raise their shoulders off the ground.
Plank is the opposite of bridge exercise. To do this, you should keep your elbows and toes on the ground and lift the middle of your body off the ground. Doing this movement correctly increases the physical strength of seniors and increases their level of health. You may not be able to put yourself in a bridge or plank position for a long time at first, but it will become easier for you over time.
Increasing Neck Muscle Strength
Any abnormal and severe pressure on the neck can reduce the comfort of seniors. Of course, you can strengthen the neck muscles with the right principles. Slowly move your head left and right while sitting on a chair. To increase resistance, you can place one hand on the right side of the forehead and press lightly. Rotate the neck to the same level in the same position. Applying pressure to the forehead creates resistance for the neck muscles that strengthen the muscles.
Exercise Intensity to Increase the Physical Strength of Seniors
Not all older people are in the same physical condition. Some seniors are in excellent condition in terms of physical strength and health. These people have probably followed a regular exercise program for years. Seniors who have just joined a sports group will not be able to do strength and balance exercises like everyone else. People over the age of 50 should consult their doctor before starting training. People with osteoporosis or osteoarthritis and skeletal problems must get their doctor's approval before exercising.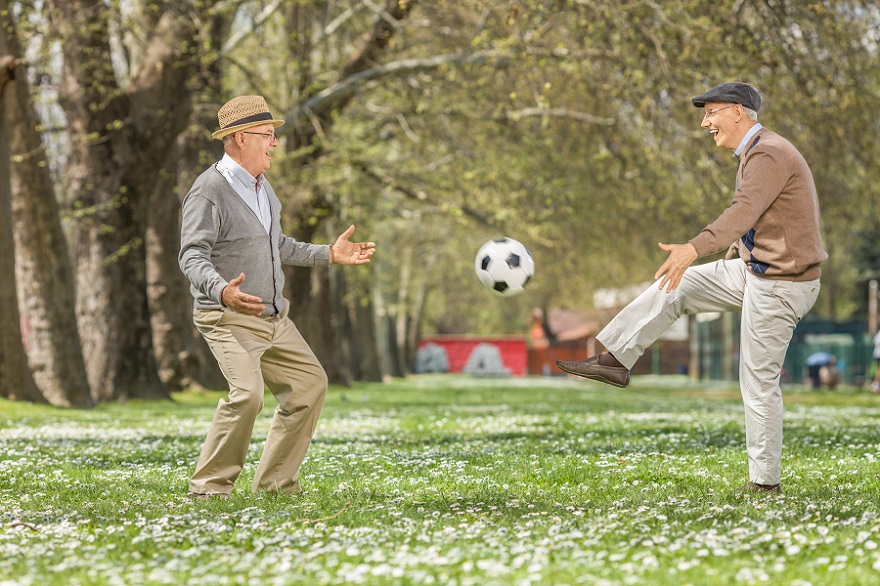 Although proper exercise is not inherently harmful to increasing physical strength, each person's condition and diseases affect the number and frequency of sports movements. For example, weight training is most effective in improving the physical strength of seniors, but the elderly with high blood pressure should be cautious. The same is true for people with lumbar disc problems, knee pain, and spinal deformities.
A bit of very cautious advice to increase physical strength with exercise is to continue the movements until you do not feel pain. If any of the strength and endurance movements cause pain in a specific body area, there is a possibility of injury.
Note: Be sure to warm up for a few minutes before starting any exercise. Warming up increases the flexibility of the muscles and makes the movements much easier. Also, the muscles will not be damaged or stretched.
Final Words
Simple exercises and activities can go a long way in increasing the physical strength of seniors. 
As suggested by the Physical Activity Guidelines, it is recommended that you combine different components of exercises into your weekly physical activity schedule. Make exercise part of your lifestyle and not something you force yourself into; you will see the result in a month or even less.
More Resources: