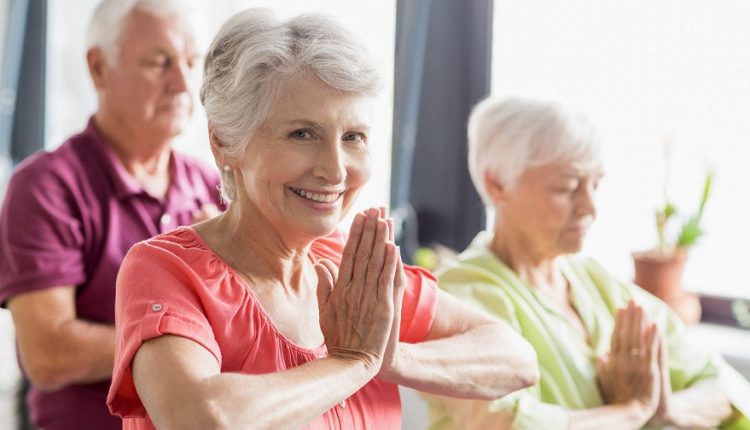 Exercise is a must for everybody, and seniors are no exception. There are various suitable exercises for seniors, and yoga is one of the best choices to get in shape. This might surprise most people who believe that yoga is only suitable for relaxation and not losing weight. 
This article will show you how yoga helps you maintain a healthy body to improve your life quality.
How exactly will you lose the weight?
Whether or not you lose weight by doing yoga depends on the total number of calories burned per day and the calories you receive daily. There is a straightforward rule for losing weight: If your calorie intake is lower than the number of calories burned, you will undoubtedly lose weight.
Yoga helps seniors lose weight, but it is necessary to mention that weight loss through yoga is not as much as complex physical exercises. Most people need to change their calorie intake to lose weight.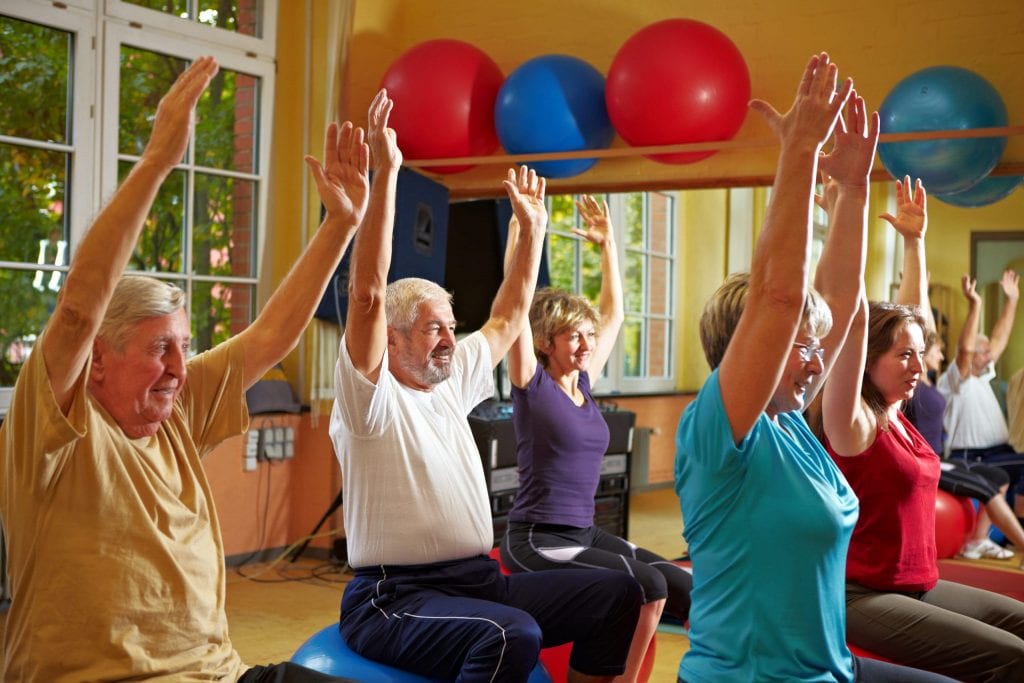 But one must consider that yoga increases self-awareness as a relaxation technique, making the person more conscious about food choices. Hence, the seniors will avoid non-nutritious foods and consume better alternatives, eventually losing weight.
It is also notable that people with higher stress levels eat more, and yoga can reduce calorie intake by reducing stress.
How Does Yoga Work?
In 2005, Alan Crystal conducted a medical study on the effect of yoga on weight loss. He selected 15,500 healthy middle-aged men and women and examined the effect of yoga exercises on them. The researchers analyzed the results and considered other factors that might affect weight change, such as diet and other physical activities. The results indicated that yoga could cause weight loss or at least prevent weight gain. Overweight seniors who did yoga could lose five pounds in the study period, while the control group gained 14 pounds.
But the question might arise of how can yoga help seniors lose weight? We will delve into some of the ways yoga can increase weight loss.
Burning Calories with Yoga to Lose Weight
The number of calories you burn by doing yoga depends on your weight and the exercise duration. For example, if you weigh 60 kg, you will burn about 120 calories. 
If your calorie intake is constant, and you add an hour of yoga to your daily routine, you will notice gradual weight loss.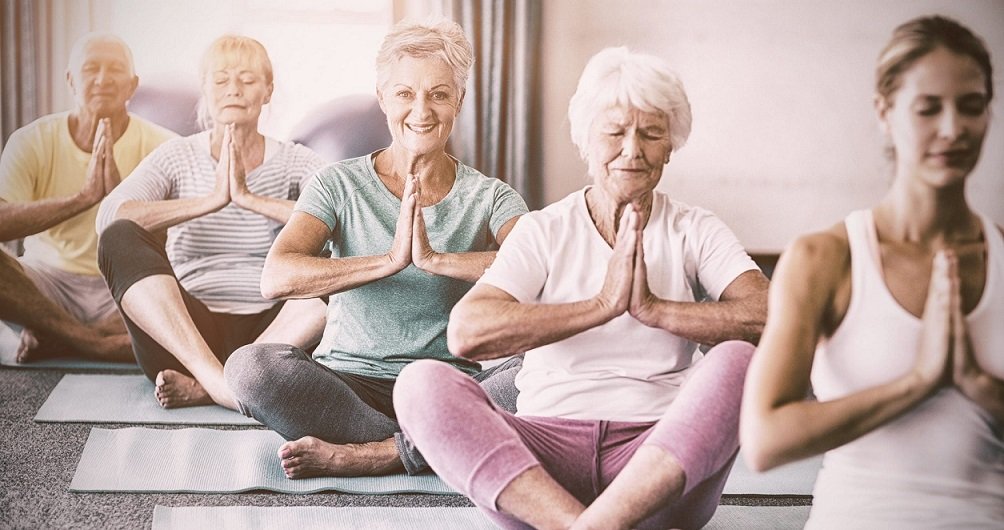 Like any exercise program, you should do yoga 4 to 5 times a week to reshape your body. You should also have a proper diet. In this case, your body metabolism will increase, and your body will be in good shape.
Yoga and Mental Awareness
The mental aspect of yoga focuses on your mental awareness.
Yoga, like chair yoga for seniors, gives you the knowledge of how different foods will affect your mind, body, and soul.
A 2016 study found that seniors who do yoga have an easier job preventing themselves from eating unhealthy foods compared to other people. They communicate easily with their bodies, so they will receive the message of being full as soon as they feel full.
Yoga seems to have many benefits for the elderly who have not lost weight through other methods.
When the experts advise you not to do yoga with a full stomach, you may conclude that you should look for healthy and nutritious food before yoga. So before practicing yoga, you may be more inclined to eat fresh and unprocessed foods.
Yoga and Better Sleep
This is another mechanism through which yoga helps seniors lose weight. Practicing yoga can help improve the sleep quality of seniors. You may find that you fall asleep faster and experience sound sleep by doing yoga exercises. Ideally, you should get between 6 and 9 hours of sleep every night.
More Resources: Elderly Sleep Disorders: Symptoms and Tips to Control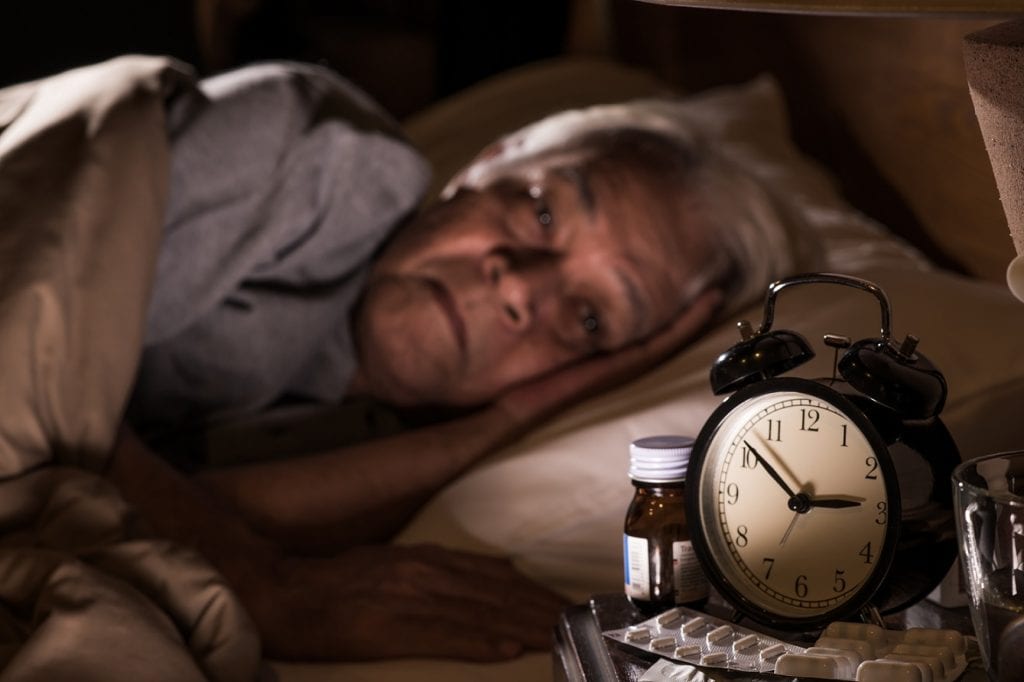 Sleep quality is usually associated with weight loss. Research has shown that people who lack sleep lose less weight than people who have better sleeping patterns. It should be noted that the participants in this study have limited the number of calories entering their bodies. It was then observed that irregular sleeping and lack of sleep affect body composition and fat loss.
Yoga Nidra is a type of yoga that allows you to exercise while lying down. This exercise may help you sleep more deeply and increase your mental awareness.
Yoga, Diet and Lifestyle
Reducing your calorie intake is a critical component of successful weight loss, especially if yoga is your main exercise. Strategies that help control calories include drinking water before meals, eating lots of vegetables with each meal, having a diary, and increasing your healthy food intake. Protein-rich foods such as egg whites, grilled chicken breast, seafood, very low-fat beef, low-fat milk or soy milk, skim yogurt, low-fat cheese and, legumes are highly suggested.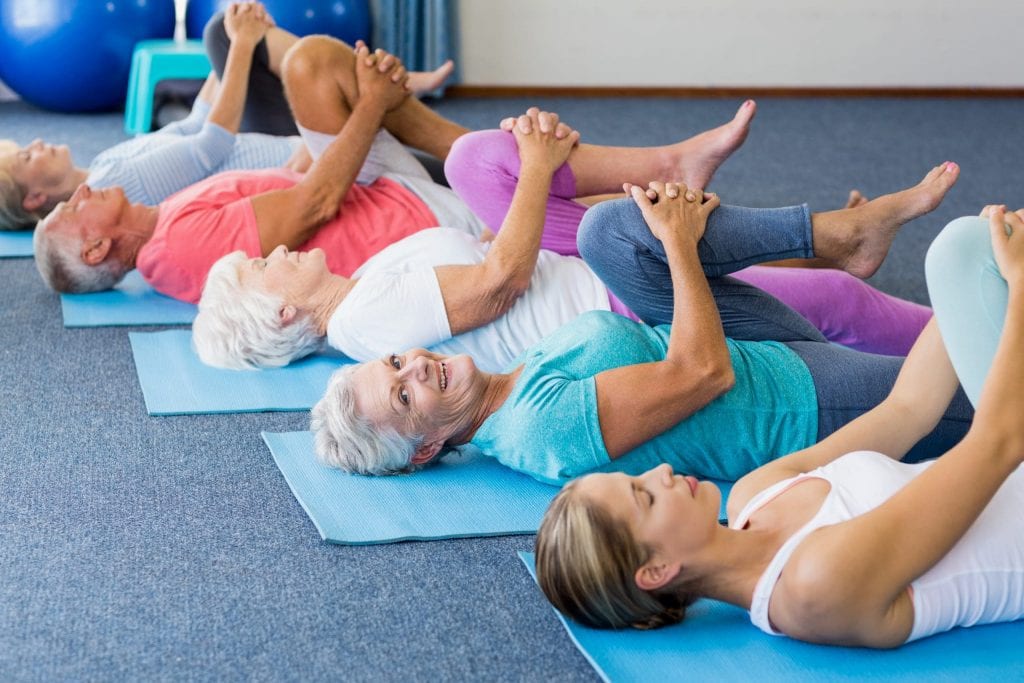 Physical yoga can help you burn a lot of calories. It also prevents weight gain. Ashtanga, vinyasa and power yoga are examples of physical yoga. Vinyasa and power yoga are usually done in warm halls. These two types of yoga constantly stimulate you, thus increasing calorie burning.
Practicing yoga will also help increase the body's muscle mass and metabolism.
Although restorative yoga is not a specific type, it can help you lose weight. A study found that this type of yoga helps lose weight, especially in women, and eliminates belly fat.
Yoga for seniors helps change behaviour, lose weight, reduce stress, increase mental awareness, and burn calories. These factors reduce food intake and raise awareness of the effects of overeating.
How Often Should Seniors Do Yoga to Lose Weight?
It's best to do yoga whenever possible. You can make your exercise a little more active and do it at least 3 and 5 times a week for an hour. However, you must choose the right type of yoga to reduce weight.
Final Words
If your goal is to lose weight, physical yoga like Ashtanga and Vinyasa can be the right choice. These classes usually last 90 minutes and can strengthen the body's circulatory system and help you consume more energy. Your muscles will become healthier, and your bones will be prepared to withstand a lot of force. And never forget about the positive mental effects of yoga which will change your life if you stay with it. It is also essential to note that it is only one piece of the puzzle. A well-rounded exercise routine that includes cardiovascular exercise, strength training, and a healthy diet is typically the most effective way to lose weight and maintain nutritional body composition.
As Jigar Gor rightly said:
"Yoga is not about touching your toes, it's about what you learn on the way down."
More Resources: