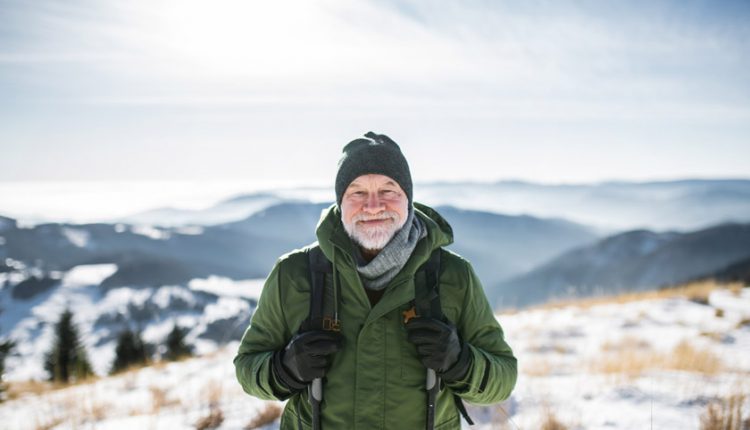 In recent years, we see many seniors who, despite suffering from cardiovascular disease, diabetes, osteoarthritis, obesity, osteoporosis, and low back pain, cannot resist going to the mountains' heights. Although mountain climbing is a demanding and challenging activity, it can be considered one of the best outdoor exercises for the elderly. In today's article, we will introduce some of the benefits of mountain climbing for the elderly. After reading this article, we are sure that you will plan for your next weekend to go to one of the mountains in your neighbourhood and enjoy an exercise session amid nature.
If you think that mountaineering may be a little difficult for your age and health, you will be happy to know that mountaineering is just hiking in the heart of nature. If you can walk, you can do gentle climbing.
Gentle mountaineering on steep hills is a sport at your own pace. It has many benefits for the elderly and those who need various endurance, strength, stretching, and balance exercises. Mountaineering encompasses all four of these exercises because it improves heart health, reduces muscle wasting, flexes your body, and increases your balance against falling.
Do you think mountaineering is challenging for your age, or have you never tried this sport before? Take advantage of the benefits of climbing at an older age now. It is never too late to start a sport, and aging should not prevent achieving your goals.
Below are some of the advantages of mountain climbing for the elderly.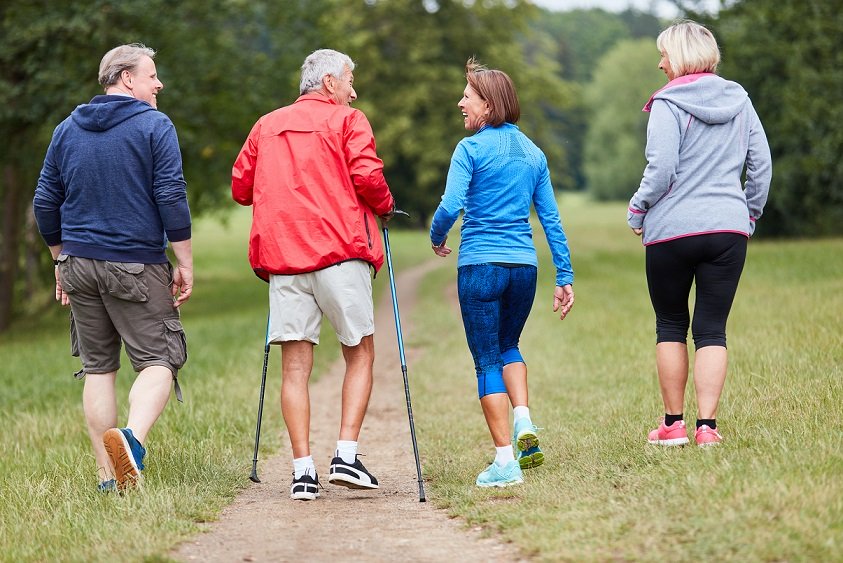 Mountain Climbing Benefits for the Elderly
As said earlier, elderly mountain climbing is hiking in the heart of nature done on a gentle slope. Mountain climbing is not an individual sport and should be done with friends or family members. If this activity is done in groups, it will increase vitality and improve the mood of the elderly. But the physical benefits of mountain climbing for the elderly are seen in the areas of endurance, strength, and balance. Mountain climbing can be a challenging physical activity but offers numerous benefits for the elderly. Mountain climbing can improve cardiovascular health by strengthening the heart and lungs, increasing blood circulation, and lowering blood pressure. This can reduce the risk of heart disease, stroke, and other cardiovascular problems. If you want to experience health and vitality in old age, be sure to participate in mountaineering programs.
Strengthening the Cardiovascular System
For most of the elderly, old age is an inactive period in which they spend most of their time staying at home without having physical activity. A sedentary lifestyle increases the risk of cardiovascular disease in seniors. But the good news is that mountain climbing can help prevent cardiovascular diseases. Going up and down the hills pumps more blood and receives extra oxygen, and it is also suitable for both health. A gentle mountain climbing program involves climbing a distance of more than 2 km and less than 10 km. Through mountain climbing, the muscles and brain receive more blood. Challenging the heart to send more blood to organs can reduce the risk of cardiovascular diseases, such as high blood pressure and bad cholesterol.
Some of the elderly might have concerns about their health during mountain climbing due to previous surgery. According to research, even people who have undergone coronary artery surgery can participate in gentle walking and mountaineering after recovery. For these people, mountain climbing can also boost a person's mood and self-confidence.
Reducing the Pain of Osteoarthritis
Osteoarthritis is a common disease in people over the age of 60 that is exacerbated by cartilage erosion. Hiking and mountaineering in old age is the easiest way to enhance the health of cartilages and joints. Most of the elderly believe that the pain caused by osteoarthritis means that they should stop doing exercises forever. Contrary to popular belief, gentle climbing can reduce arthritic and knee pains over time. The pain resulting from the muscles' stiffness during the first days of mountain climbing is natural, and it can decrease as you make mountain climbing a part of your routine program.
Another benefit of mountain climbing as an outdoor exercise for the elderly is seeing the beautiful landscapes of nature that affect the human mind and psyche. The elderly might not have the patience to do indoor activities. Still, mountain climbing enables them to spend their time in the beautiful sceneries of nature while improving their physical and mental strength. The elderly suffering from knee pain and osteoarthritis can hit two birds with one stone if they start mountain climbing since they can reduce their pain and enjoy the beautiful nature.
Benefits of Mountain Climbing for the Elderly with Osteoporosis
Statistics show an increase in osteoporosis in older women. Calcium deficiency and inactivity are the leading causes of osteoporosis in both men and women. It reduces bone density and depletes bone tissue. In this case, the person is prone to bone fractures, and with the slightest impact or movement, the probability of fracture increases.
One of the benefits of mountain climbing for the elderly is the prevention of osteoporosis in old age. During mountain climbing, the bones bear the body's weight, which helps maintain bone density. Increased blood supply to tissues, organs, and bones in general, keeps bone tissue healthy and dense. It is easily possible to perform fast movements while climbing and regular stretching and jumping in the mountains.
It is recommended to walk on mountain trails to enjoy the benefits of mountaineering during old age. Strengthening bone density and strengthening bone tissue are done without damaging the limbs. In this case, muddy roads are preferable to concrete and asphalt roads. Mountaineering creates a feeling of freedom and health in a person, and the more natural the mountain environment, the calmer the soul.
Mountain Climbing and Fat Loss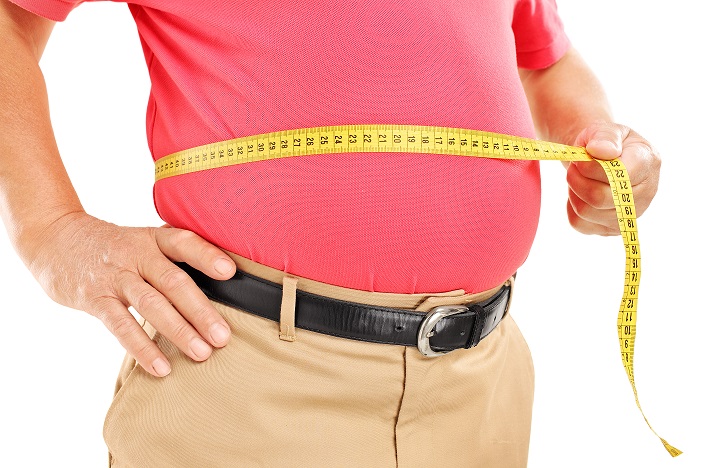 Lack of activity during old age can increase body fat, making the elderly overweight. During exercise, especially mountain climbing, the calories needed by the body become three-fold. The body burns and consumes stored fat to provide the calories it needs. On the other hand, a person sweats profusely during exercise, and some of the fat under the skin is washed and excreted by sweating.
Better Capillary Functioning
Under normal conditions and at rest, the body's capillaries are open and active at 15% of their capacity, but the veins become 95% functional during mountaineering. Since the oxygen and food required by the body reach different parts of the body through the capillaries, nutrients and oxygen reach the brain, muscles, and internal organs of the body more quickly and efficiently.
Recommendations for the Elderly while Mountain Climbing
Take a walk in the mountains at every opportunity. Adventure in the heart of nature is a lovely challenge for people who love life. The mountain environment heals the body and soul. Many older women think that mountaineering is a male sport and are reluctant to participate in mountaineering programs. It is a big mistake. Mountain climbing is a sport suitable for people of all ages.
Another critical point is to choose a simple and low slope route to start climbing. It is recommended that seniors do not participate in challenging mountaineering programs all at once. In previous years, people who have acquired skills in this field could climb higher altitudes with the mountaineering team. Ideal for beginners to gentle mountain climbing.
To enjoy the benefits of mountaineering for the elderly, start with short routes of 2 to 4 km. Remember to carry the equipment you might need during your mountain climbing session. Some of the equipment is as follows:
Mountain climbing shoes
Backpack
Gloves
Water
Snack
Carry the necessary items in a backpack. Water and a light snack are required. The danger of dehydration in the mountain awaits the elderly. Bitter chocolate, nuts, and dates are some of the best nutrients in mountaineering.
The bottom line is
The benefits of this enjoyable exercise are endless for the elderly. So, get your things ready and plan for the coming weekend to have a splendid mountain climbing session with your friends or family members.
More Resources: