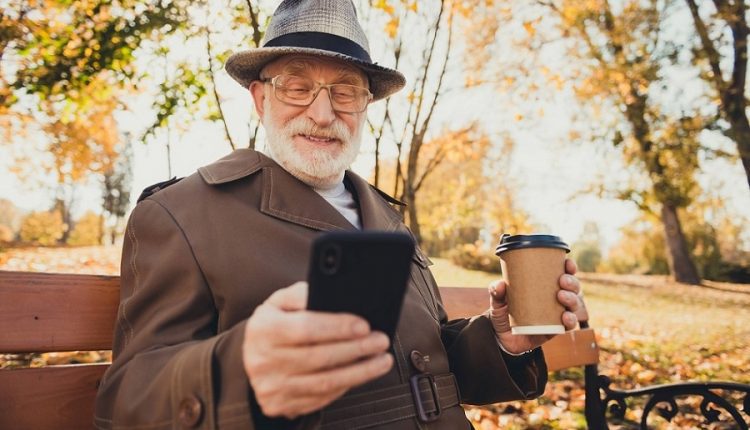 Pros and Cons of Drinking Coffee for Seniors
Do you think you should set aside your cup of coffee in old age? You may need to get rid of this mindset. Coffee consumption for the elderly can improve many age-related diseases, such as dementia, Alzheimer's, and heart problems. In this article, we have tried to acquaint you with the advantages and disadvantages of drinking coffee for seniors.
Benefits of Coffee Consumption for the Elderly
Coffee can be a good antioxidant for you because of its caffeine; This means that coffee can fight potential injuries in various ways and improve the health of the elderly. Especially with age, these benefits can be even more significant:
Improving Heart Health
Recent research shows that drinking coffee can maintain the heart health of seniors. In a new study, researchers studied heart attacks in mice and then looked at how coffee alters the cardiovascular system's behavior. The research team found that coffee influences a protein called P27; This protein helps the heart to beat and be active. These proteins are activated by coffee consumption and can support blood cells in the heart. This study showed that the P27 protein stimulated by coffee consumption prevents the death of heart cells during heart attacks in the elderly and promotes cells containing contractile fiber for heart function. As you grow older, your blood vessels harden, and your risk of heart attack or stroke increases and drinking a cup of coffee a day can slow down the effects of aging on the arteries and prevent heart attacks to some extent.
Improving Cognitive Status
Coffee consumption may help prevent age-related mental disorders. It can also prevent or delay the onset of dementia. Studies have shown that the risks of cardiovascular disease and dementia are higher in the middle-aged and older age groups, and the caffeine in coffee may reduce the risk of these disorders.
Reducing the Risk of Stroke: 
As you know, the hardening of the arteries in old age causes stroke and eventually movement disorders. A new study in 2018 showed that consuming just one cup of coffee a week can reduce the risk of stroke and heart failure to a great extent.
Longer Life with Coffee
You can experience a longer life by drinking coffee. A joint multi-state study conducted simultaneously found that people who drank coffee had a lower overall death risk.
Improving Mental Health
Drinking coffee can boost your mood. Coffee helps you to feel more motivated and alert. It may also prevent or delay some mental disorders such as depression in the elderly.
Reducing the Risk of Cancer
Some studies show that drinking coffee four days a week reduces the risk of some cancers of the mouth and gastrointestinal tract.
Improving Physical Function
Drinking coffee every morning can significantly improve physical function. Caffeine can stimulate the nervous system's function and transmit signals to fat cells to break down body fat and release the fatty acids of fat cells into the blood and use them in the body as fuel.
Reducing Depression 
Depression is a serious mental disorder that can lead to a low quality of life. Depression is ubiquitous, and many people in the world suffer from clinical depression. According to a Harvard University study, senior women who drank four or more cups of coffee a day had a 20 percent lower risk of developing depression.
Improving Energy Levels
Coffee can help you increase your energy levels. It is because it contains caffeine. After drinking coffee, caffeine is absorbed into your bloodstream and then goes to your brain. Caffeine in the brain blocks a transporter nerve called adenosine. When this happens, the number of other neurotransmitters increases and triggers the firing of neurons. Many studies show that coffee can help improve various brain functions, including mood, memory, energy levels, alertness, reaction time, and general cognitive function. It is necessary to note that if you are suffering from insomnia or other sleep disorders, do not drink coffee after 4 PM because increasing energy can worsen sleep disorders.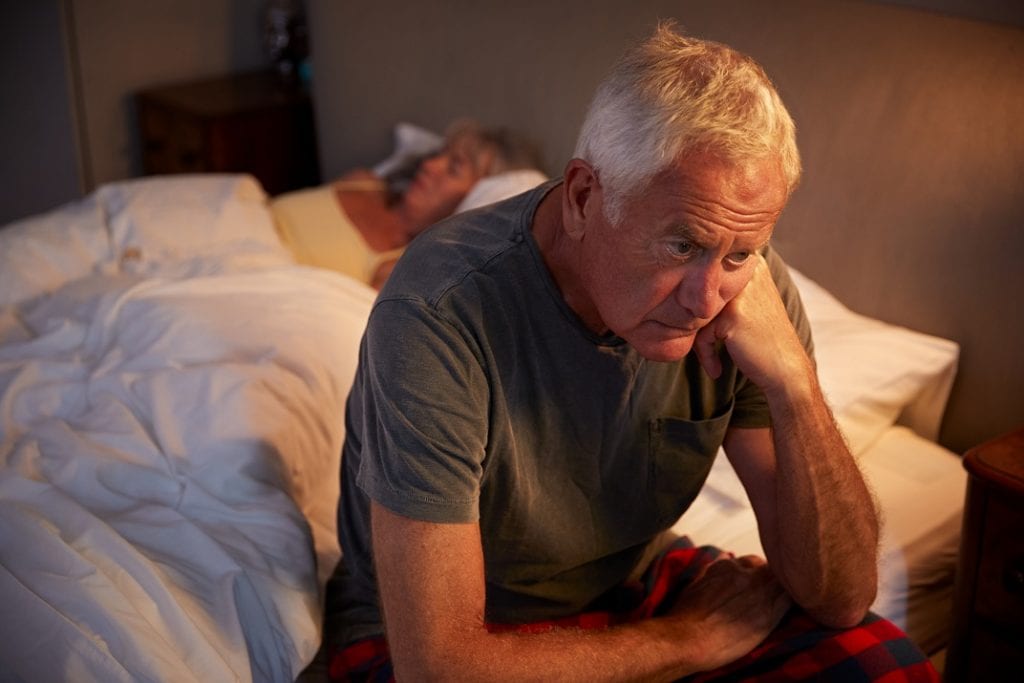 Side Effects of Drinking Coffee for Seniors
Caffeine in coffee is known to be a stimulant. It means that coffee increases the activity of your central nervous system. It can be a problem for the elderly who suffer from anxiety, stress, and body tremors (such as hand tremors) and increase their anxiety. Some other disadvantages of coffee consumption for the elderly are as follows:
Diarrhea and digestive problems: Coffee increases stomach acid amount due to speeding up digestion, which causes gastric reflux and ultimately a burning sensation in the elderly.
Increase of heart rate: Coffee increases heart rate, which may harm the elderly with heart problems and cardiac arrhythmias.
Dehydration: One of the major problems for the elderly is dehydration, and coffee consumption can increase this. Dehydration can put pressure on all the elderly or cause bladder infections.
High blood pressure: Coffee consumption temporarily raises blood pressure but may be dangerous in the elderly with high blood pressure or for those suffering from serious cardiovascular problems.
Tips on Drinking Coffee for Seniors
For most adults, consuming about 400 mg of coffee a day is safe. Most research has shown that the maximum amount of coffee drinking in adults is four small cups a day, and consuming more than this can cause many side effects.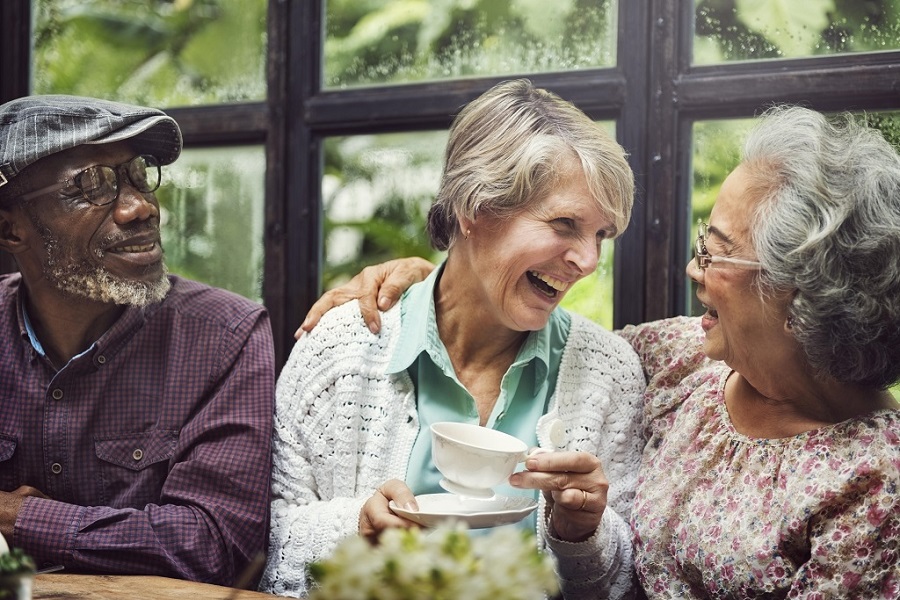 Drinking coffee with some medications can cause drug interactions. If you are taking medications such as ephedrine or theophylline, stop drinking coffee.
Older adults taking certain medications should consult their doctor to prevent possible side effects.
In general, the standard amount of coffee consumption is different for each person, and each person can control a certain amount of coffee consumption. A general formula for its consumption cannot be given.
Here are some side effects of drinking coffee for seniors:
Migraine
insomnia
Frequent urination
Muscle and hand tremors
Stomach problems
Anxiety or restlessness
The benefits of caffeine in coffee, especially for the elderly, may surprise you; But know that aging is full of surprises and changes. Like all medicines, foods, supplements, and beverages, consuming coffee has side effects that you can turn into a healthy drink by drinking the suitable dose and consulting a doctor.
More Resources: