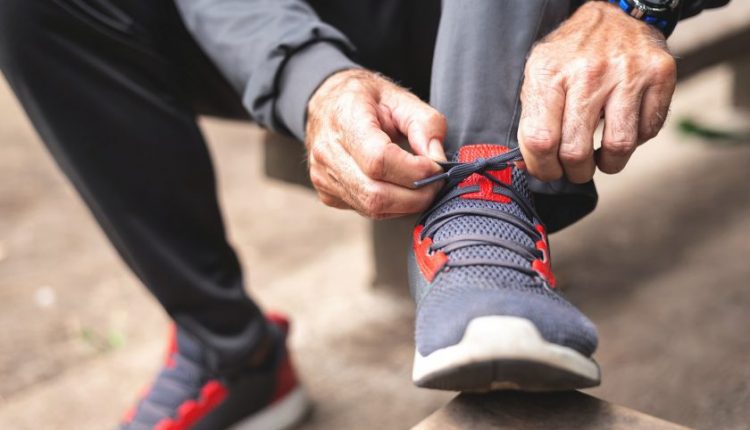 Best Exercise Shoes for Seniors: Comfort In Every Step
Staying fit in old age doesn't require joining marathons or participating in heavy workouts. You need to add regular exercises such as brisk walking to your schedule. These exercises can strengthen your muscles and will help you reduce your weight. However, exercise and walking can put pressure on your feet and exacerbate plantar fasciitis problems. These issues necessitate choosing the right exercise shoes for seniors. Supportive shoes won't pinch your toes or cause blisters; hence, you can make exercise a part of your daily schedule. In this article of Living Maples, we will introduce the best exercise shoes for seniors.
Benefits of Exercise and Walking for Seniors
Moderate exercise is the best choice for seniors to maintain their health. However, all exercises are not suitable for seniors, and brisk walking is the perfect way to maintain seniors' strength and fitness. Some of the benefits of doing exercises for seniors are as follows:
Improving mental awareness and health
Maintaining weight
Reducing the risk of diseases
Strengthening muscles
Reducing the risk of injuries
Increasing energy and vitality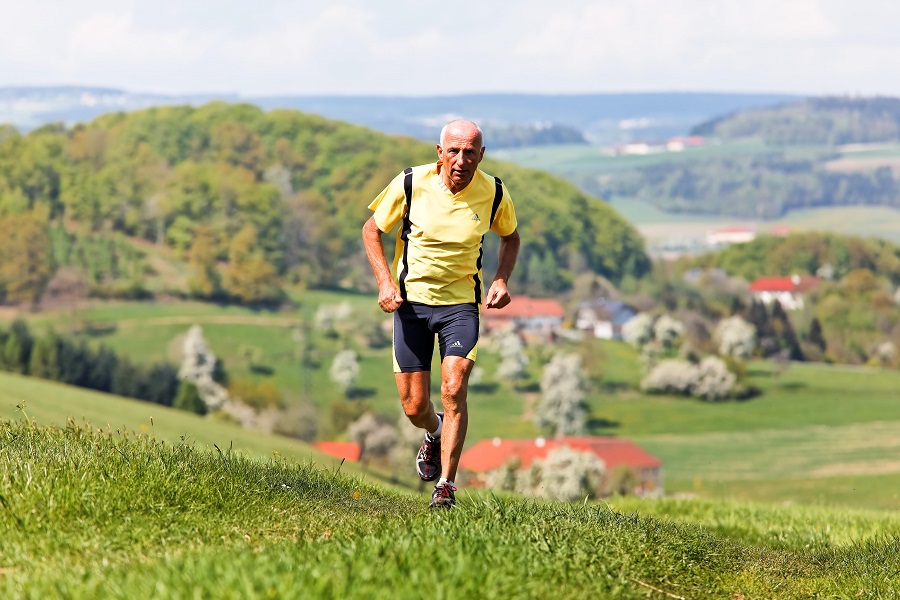 Choosing a suitable pair of exercise shoes for seniors is necessary to achieve the aforementioned benefits. Walking in uncomfortable shoes can lead to blisters, calluses, and other foot injuries. Good walking shoes should fit well and provide adequate cushioning and support to ensure your feet are comfortable. Moreover, wearing proper walking shoes can help prevent injuries such as ankle sprains, shin splints, and plantar fasciitis. The appropriate choice depends on foot type and several other conditions such as age, fitness level, and exercise type.
Features of the Best Exercise Shoes for Seniors
Motion Control:

 Motion control refers to the stability provided by the shoe when the senior is walking. Suitable exercise shoes for seniors should support the ankles and arches of the foot. Walking can put so much strain on the heels; hence, shoes should reduce the heels' impact and stress. Motion control is significant for seniors who overpronate.

Weight:

 Shoes' material plays an essential role in their comfort, and they should be made from lightweight and breathable fabric. Some seniors suffer from bunions; hence the shoe shouldn't add more pressure to the affected area. The soft material used in suitable exercise shoes for the elderly will prevent added stress to the affected area.

Support: Cushioning and support are among the necessary qualities of any exercise shoes for seniors. Hence, the elderly should make sure their shoes provide enough cushioning to absorb shocks produced by running. Suitable exercise shoes for seniors should reduce the stress on the feet and provide a comfortable fit. The shoes with mesh or leather uppers have the best support for seniors.
So far, we have covered the reasons for choosing the appropriate exercise shoes for seniors and their features. We have also created a list of the best exercise shoes for seniors who fit their requirements.
Best Exercise Shoes for Seniors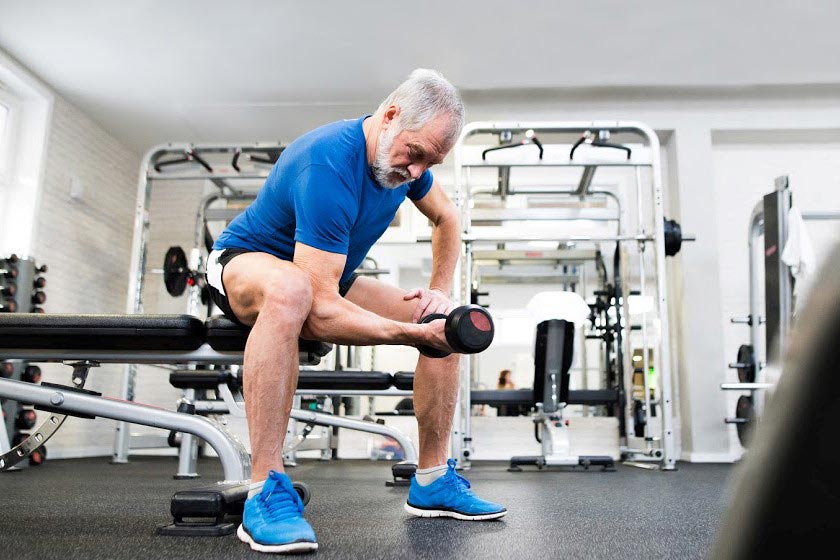 Skechers Go Walk 4
Our list of best exercise shoes for seniors starts with Skechers Go Walk 4, a casual shoe. It has a synthetic sole that provides a perfect grip on the walking surface. The elderly are vulnerable to slips and falls, and Go Walk 4 is a suitable choice to avoid all these issues. Skechers Go Walk 4 has a thick heel, which does a great job of absorbing shocks. The added benefit of these shoes is that they come in suede and leather; hence seniors can wear them for everyday use.
Hush Puppies Gil Slip-On
This brand is famous for its comfort and reliability, and Gil Slip-on is the right choice for older adults looking for a cool and comfortable exercise shoe. They come with a synthetic sole, which is thicker than the soles of other shoes and helps with the balance of the elderly during workouts. They are made from super lightweight material and do a great job in shock absorption. Hush Puppies Gil Slip-On is the best exercise shoe for seniors if they have delicate bones and tendons.
Lakai Manchester
Lakai Manchester is one of the shoes you can wear all day, and it is a perfect choice for seniors with foot condition of sensitive feet. You can also enjoy walking in these shoes. It comes with synthetic uppers and durable leather overlays. The outsole of this shoe is made of slip-resistance rubber and prevents the falling of seniors.
ASICS Gel-Nimbus 19
This model is perfect for running and enjoys flat foam technology. It provides comfort due to having 3mm of added height to relieve the Achilles tendon's tension. The cushioning of this model is due to FluidRide Midsole and has exceptional durability. The low weight of this shoe makes it one of the best exercise shoes for seniors.
New Balance Hook-and-Loop MW577
Bending to tie the shoelaces is one of the most challenging seniors' tasks due to their physical condition. Most of the seniors' favour shoes with straps over the laced types. This shoe is among the best exercise shoes for seniors due to its Velcro strap. This feature enables the elderly to easily slide their shoes off when they arrive home and slide them back on when they're getting dressed to start exercising. The MW577 is specifically designed for men. However, smaller sizes can be used by women for walking.
New Balance WT3410v5
Are you a fan of mountain climbing? Do you need the best traction and grip on different surfaces? If so, New Balance WT3410v5 is the best choice for you. Furthermore, it is suitable for running and comes with a protective overlay to increase durability. Wearing them create a sense of security, and you will feel comfortable running on different terrains.
Propet Women's TourWalker
This model comes in small sizes and is suitable for women. Like MW577, TourWalker also features Velcro straps, and there is no need to bend and bother yourself with shoelaces. Besides, the rubber sole is designed to energize your feet even after a long walk. If you are looking forward to a walking tour or exercise, TourWalker is the best exercise shoe for seniors. The thick sole of this model helps the elderly maintain balance on different types of surfaces. You can wear them for everyday activities or professional exercises.
References