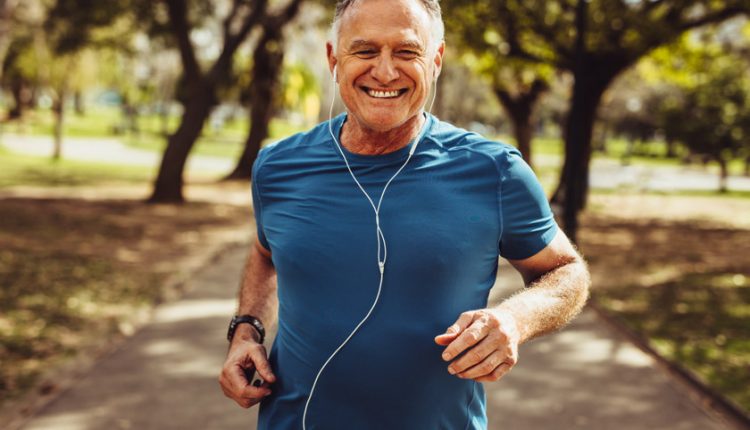 How Much Should I Weigh? Healthy Weight Chart for Seniors
According to the recent findings, weight charts and BMI in older adults should differ from adults. Body Mass Index, aka BMI, is one of the indicators of our overall health. Most people neglect that BMI is also relevant to age besides height. If a young person reaches a BMI of 25 or higher, they are considered overweight or obese, and experts recommend they lose some weight. However, such a recommendation is inappropriate for a senior and might have negative consequences.
What Is the Ideal Weight for My Height and Age?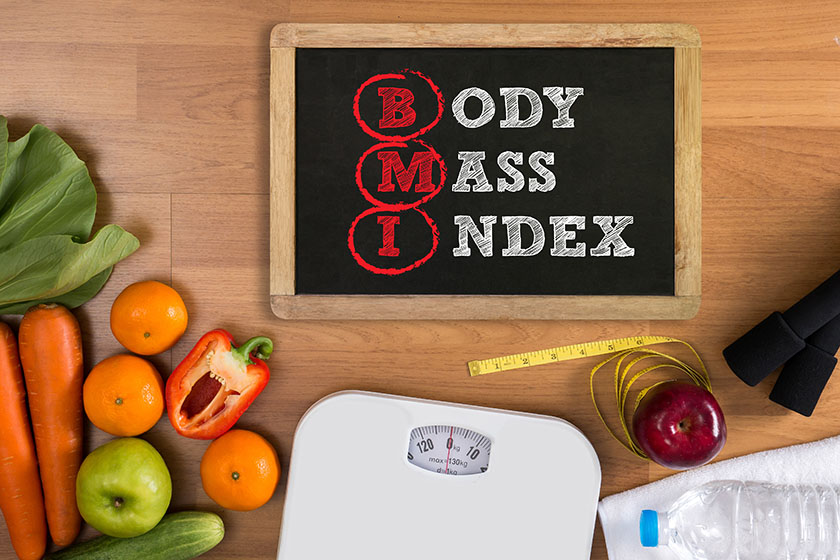 The body mass index (BMI) is an indicator of general health. According to guidelines, all adults should maintain a BMI of 18 to 24.9. Anyone with a BMI over 25 is considered overweight. People with a BMI above 30 are considered obese. But as we age, these numbers should change.
Some extra pounds may not cause as much harm to older people as they do to younger people. People over the age of 65 should avoid becoming severely underweight. High BMI poses certain risks to anyone, regardless of their age. Being overweight puts a person at risk for conditions like high blood pressure, diabetes, and stroke. However, a low BMI is also unhealthy, especially for older adults. According to experts, the normal BMI range for seniors is between 23 and 30.
Healthy Weight Chart and BMI for Seniors
As mentioned above, height and age determine the healthy average weight. You need to know your height and weight to calculate your BMI. The easiest way to calculate your BMI is to use a BMI calculator or BMI app.
Take a look at the weight chart and BMI range for adults and seniors.
How Older Adults Can Gain Weight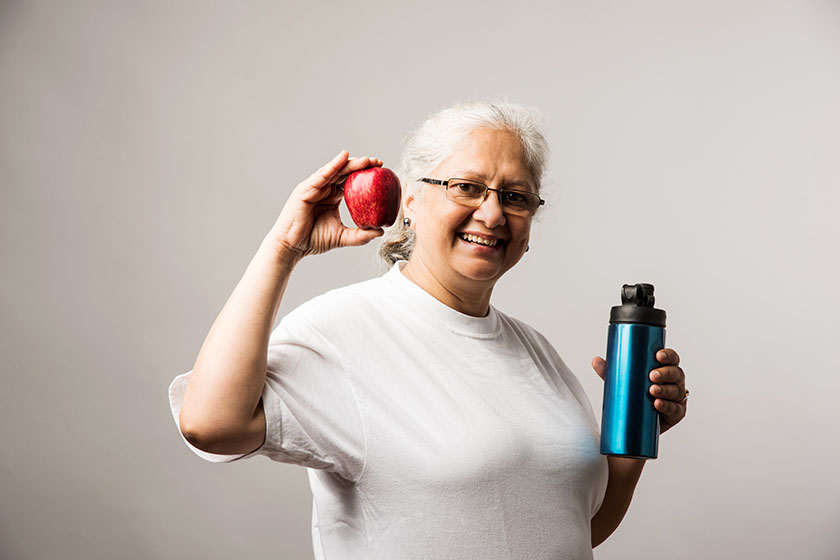 Older adults need to maintain a healthy and suitable weight to maintain their health. It is possible to prevent the health effects of unplanned weight loss by making minor changes to your eating habits during the day. The majority of older adults don't consume enough food. As a result, they may become weak and suffer from vitamin and mineral deficiency. 
Here are some tips for seniors to gain weight:
Try to eat smaller meals more frequently. 

Every meal and snack should consist of high-calorie, high-protein foods.

Eggs, meat, poultry, fish, and nut butter are excellent choices.

Make your everyday foods healthier by adding healthy fats or oils. You can also try 

cooking with healthy oils

.

After meals or snacks, drink high-calorie or high-protein liquids. You can get more calories from milkshakes or whole milk with milk powder added.

The texture of your food is also essential. You can soften meat, vegetables, and grains by cooking them longer. Or you could use a food processor to grind your food.

Be physically active. Your appetite may increase due to physical activities like 

yoga

 or walking.
Notice: Consult your doctor or healthcare provider before starting a new diet or exercise regimen.
Should Seniors Go to the Doctor If They Keep Losing Weight?
Weight loss accompanied by no explanation – mainly when it is significant or persistent – may indicate an underlying medical problem. You should consult your doctor if you're losing weight without trying – losing more than 5 percent of your weight in 6 to 12 months may indicate an issue. In older adults with severe or many underlying health problems, even a tiny amount of weight loss may be significant.
Should Overweight Elderly Lose Weight?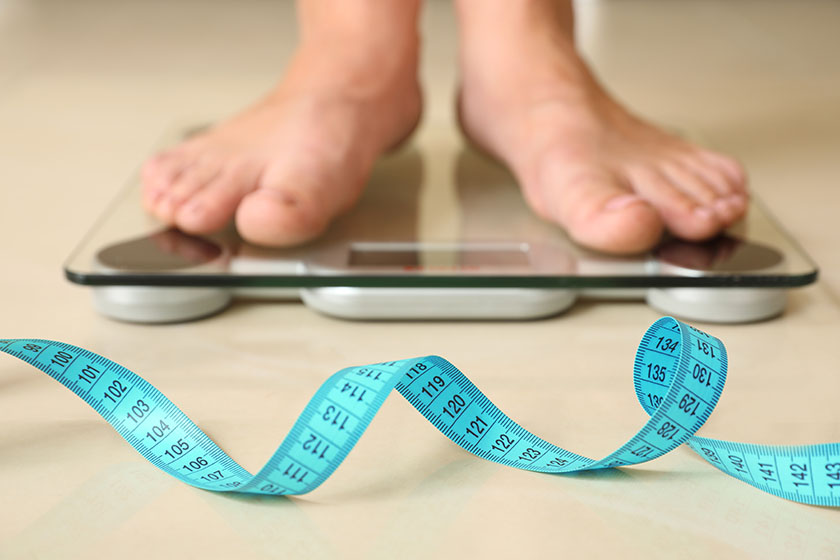 Multiple studies indicate that carrying a little extra weight may promote longevity, but not too much. The elderly who are overweight or obese do not all need treatment. People with a slightly increased BMI, i.e., between 27 and 30, have a better chance of surviving, so they should maintain body weight by following a balanced diet and exercising regularly. However, if you need to lose weight, the best thing to do is consult your doctor. Here are some tips for seniors to lose or maintain an average weight:
Don't starve yourself

. Do not go longer than three hours without eating. Have small meals and snacks throughout the day.

Consume more protein.

 To prevent muscle loss, increase your protein intake by about one gram for every kilogram of body weight. Protein also helps keep you full for longer, contributing to weight loss. Grass-fed beef, organic whey protein powder, and wild salmon are some examples.

Pay attention to your diet

. Maintain a diet rich in vegetables, fruit, whole grains, fish, beans, low-fat or fat-free dairy, and eat lean meat and poultry (cuts of meat and poultry with low-fat content).

Stay hydrated

. Thirst can sometimes be mistaken for hunger.

Avoid sugar

. Reduce empty calories, such as sugars and nutrient-poor foods.

Exercise

. You should have 150 minutes of moderate-intensity aerobic activity each week (such as walking). In addition, 75 minutes of vigorous

 aerobic exercise

 per week (cycling, swimming, running, or brisk walking). Additionally, you can enhance your health by increasing the duration of moderate-intensity aerobic activity to 300 minutes or intense aerobic exercise to 150 minutes per week.

Sleep

. Older adults need seven to nine hours of sleep per day. There is a direct correlation between sleeping disorders in older adults and obesity. If you have difficulty falling asleep, the best 

bedtime teas

 might help you.
Notice: Consult your doctor or healthcare provider before starting a new diet or exercise regimen. 
Final Words
Weight management can benefit mobility, strength, and overall well-being as we age. Being overweight or obese can negatively affect our health. On the other hand, being underweight can weaken our muscles and bones. A lack of nutrition means the musculoskeletal system cannot maintain proper health, resulting in bone loss and muscle loss. So seniors need to pay attention to the healthy weight chart and keep a suitable weight. It's important to note that BMI is just one tool for assessing health, and it doesn't consider other factors such as body composition, muscle mass, and overall health. Therefore, it's essential to work with a healthcare professional to determine a healthy weight for seniors based on their needs and health status.