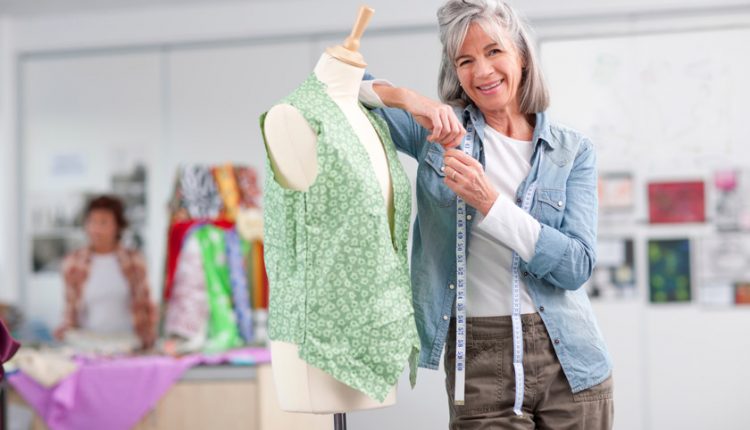 What is Adaptive Clothing? Top Adaptive Clothing Companies
Did you know sustainable fashion has become a buzzword as consumers demand transparency and accountability from retailers in recent years?
For seniors and those with disabilities, finding stylish, comfortable, and adaptable clothes is difficult enough.
Adaptive clothing design fulfills the needs of seniors and people with disabilities. This type of clothing does not need much effort to wear, and the kind you buy depends on your specific needs. Examples of adaptive clothing are easy-wear pants, shirts, dresses or skirts that open on the side with zippers or magnetic closures instead of buttons. Pants cut higher in the back and lower in the front that is more comfortable for wheelchair users, and elastic waist for increased comfort.
Top Adaptive Clothing Companies
Below are a few names best known for their design and clothing items geared towards seniors and disabled people.
Silvert's
One of the best adoptive clothing companies on the market is Silvert's. People who suffer from scoliosis, arthritis, incontinence, podiatry and mobility issues can buy from Silvert's. Their clothing line focuses on helping the people mentioned above. They also sell clothing for wheelchair users, such as shirts and jackets.
Able2 Wear
This company sells clothing to wheelchair users and those who suffer from chronic illnesses, spinal injuries, and strokes. They sell clothing items for all ages, from children to the elderly. This company offers the best adoptive clothing on the market.
IZ Adaptive
This company offers clothing that is adoptive and fashionable. If you are using a wheelchair, this is a great brand to check out. This company sells signature styles and cuts for the seated body. You will see that their clothing fits better and looks nicer.
Easy Access
Easy Access offers clothing in a variety of colours, styles and fabrics. This company creates functional, practical clothes of the highest quality. Furthermore, those who wear Easy Access adoptive clothing feel and look great because this company combines functionality with great fitting.
Kohl's
People with disabilities and older adults usually struggle with zipping, buttoning, tying and snapping their clothes. Kohl's adaptive clothing has some of the finest innovations in assistive technology, allowing people with special needs to sport the latest fashion styles.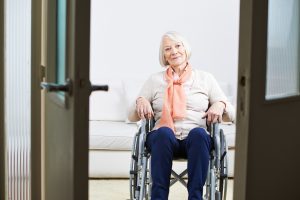 JCPenney
JCPenney sells adaptive clothing for all genders, ages and tastes. The motto is a straightforward rule to treat others as we would like them to treat us. This brand offers affordable adoptive clothes with magnetic buttons, flat seams, and loop closures at excellent prices.
Yarrow
Yarrow means healing and calming properties. This company sells dresses, cardigans, jeans and blouses geared toward fashion-forward women. The brand's unique magnetic technology is durable and easy to use on an everyday basis.
Slick Chicks
Slick Chicks' side-fastening panties offer anti-microbial moisture-wicking and are available in various styles. The brand is stylish and innovative and includes clothing for people with disabilities. Slick Chicks has a patented hook and eye fastener for undergarments easy to wear whether sitting, standing or lying down.
Reboundwear
People with limited mobility may find this brand ideal for physical therapy appointments at hospitals or even in the office. Reboundwear's adaptive clothing line makes dressing easy despite the post-surgery discomfort and pain. Its super soft fabric is easy to take on and off with easy zipper placement and accessible pockets. Reboundwear is an excellent choice because it combines both quality and style.
Buck & Buck
The garments of this brand give accessibility for the user and caregiver alike with bright prints and comfy style. Buck & Buck offers adoptive clothing and adaptive footwear for women and men at home and care centers. Their slogan is "We make dressing easier."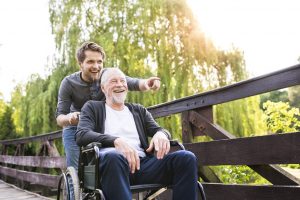 Aerie Adaptive
Aerie offers adaptive clothing and accessories that support all kinds of medical devices. The company's designs are stylish and affordable, meeting a wide range of adaptive needs.
Zappos Adaptive
This company's advisory council is in charge of the marketplace's offering adaptive clothing lines and the best adaptive shoes, seated wear, medical wear and more. Zappos has adaptive clothing for kids, women, and men. It sells certain styles and adoptive options individually.
Conclusion
In brief, not only people with disabilities but also the elderly benefit greatly from adoptive clothing design with specific needs in mind. Adoptive clothing makes it easier to get dressed, wear, and care for people with special needs. Adaptive clothing companies have designed garments for disabled people with diverse needs and offer various styles and functionalities. Nowadays, adaptive clothing designers even focus on the styles that match the wearers' personalities. Let us know if you have any experience with these brands in the comment section.
Read more: