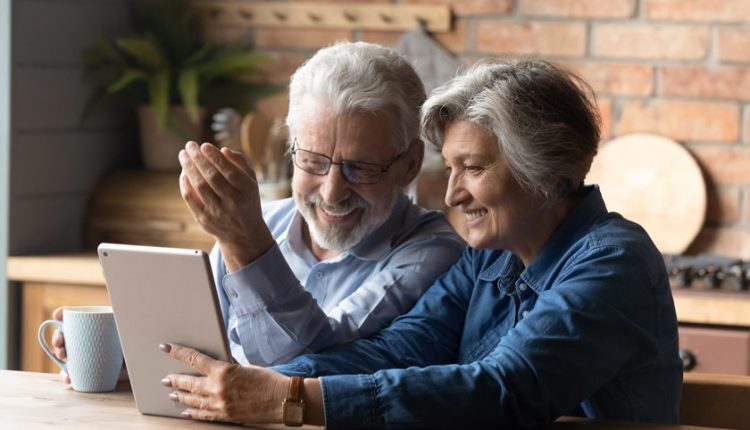 Movies with Senior Protagonists, Why You Should Watch These 5 Movies?
We often find characters in our age group more relatable. This is why university students might not enjoy school dramas anymore, or people who work appreciate movies with grown mature working characters. So among all the best movies and series for seniors, they might enjoy watching films portraying protagonists around their own age.
Yes, cute romantic comedies between two young, attractive people always win the hearts of many. But movies that portray senior characters can also have a lot to say.  
Movies with senior main leads often address ageing issues, not bluntly, but in a way that even the younger audience can find interesting. 
Here are the best movies with senior protagonists you need to add to your watch list:
Up 2009
Animation, Adventure, Comedy
Rated PG for some peril and action
We should include at least one animation in our list, right? And who cannot fall in love with this heartwarming and wholesome animated movie?
Carl Fredricksen lives with the memories of his lovely wife, Ellie, who left him and their unfinished adventures behind because of a terminal disease.
Now, years later, Carl has turned into the "grumpy old man" of the neighbourhood who can't even tolerate the 8-year-old Russel who wants to earn his last scout badge by helping a senior, Carl.
Things take a wild turn when Carl decides to run away from people who want to tear down his house and send him to an assisted living facility with a grand and unexpected escape plan. He turns his house into an airship with countless helium balloons and moves up in the sky! There's only one tiny detail gone wrong with his genius runaway project: he takes Russel with himself by accident.
"You are never too old for a new adventure." This is the message Carl's journey delivers to us. There is still room for healing and new possibilities among all the confusion of the passage of time, the fears that come with ageing, and the pain of losing our loved ones.
Youth 2015
Comedy, Drama, Music
Rated R for graphic nudity, some sexuality, and language
This film tells the story of Fred, a retired orchestra conductor and composer, and Mike, a filmmaker and Fred's best friend, who are on vacation at a luxurious resort in the Swiss Alps. Mike is focusing on his "masterpiece" of a screenplay, while Fred no longer wants to pursue his career in music.
Alongside their children's lives and the other interesting guests present in the resort, this film shares many insights about life from Fred and Mike.
One important plot point happens when Fred gets asked by an emissary for Queen Elizabeth II to perform a particular song at Prince Philip's birthday ceremony. Fred turns down the offer, saying he has quit performing, but life has other plans.
Grumpy Old Men 1993
Comedy, Drama, Romance
Rated PG-13 for some sexual references
Imagine spending your whole life from childhood to senior years in bad blood with your neighbour. That's what has happened between John Gustafson and Max Goldman.
Then, the worst thing happens. A beautiful and free-spirited woman named Ariel moves across the street and wins the heart of both our main leads.
While these "grumpy old men" who are now love rivals compete to win the heart of the woman across the street, the story unfolds and reveals the reason for this long-lasting feud. Other side stories bring drama and comedy to the plot, too.
If you enjoyed this movie, which you probably will because of its amusing and interesting plot, try the sequel, Grumpier Old Men 1995.
Cocoon 1985
Comedy, Drama, Sci-Fi
Rated PG-13 for mild scenes of sex and nudity, violence, and vulgar language
We need to reserve a spot for sci-fi and fantasy. The film focuses on three retirement home residents who occasionally trespass the house next door and use the pool there for fun. But they are unaware of the fact that there are aliens in cocoons in the pool, needing the water for energy to get back to their planet. 
The leader of the alien planet, who is on earth to bring back the cocoons to their home, catches them red-handed but eventually allows them to use the pool on the condition that they behave themselves and leave the cocoons alone. The best part about this bargain is that the three retirees find themselves rejuvenated and energized like their younger days because of the pool water's force. 
Can Ben, Arthur, and Joe hide this big secret from the other retirement home residents? And how long will the youthful energy last?
And don't forget that there is a sequel called "Cocoon: The Returen" in case you can't get enough of the original movie.
Mr. Holmes 2015
Drama, Mystery
Rated PG for thematic elements, some disturbing images and incidental smoking
Our coolest and most famous fictional detective is back, but this time long after his retirement when he is struggling with dementia at the age of 93. Featuring a great detective unable to remember the details of his past is a unique element that can enter this movie into the list of movies about dementia.

Something is bothering Mr. Holmes. Watson may have fictionalized the account of his last case a bit too much. Holmes would like to remember the event as it was but is unsuccessful because his memory is failing him.
But that last case is very important. After all, it was the case that ended in the retirement of the great Sherlock Holmes and him putting an end to his detective career.
Where did Holmes go wrong with that case? He is unable to remember. But he has his son Roger with him, who possesses the same level of intelligence and curiosity, and Mrs. Munro, his housekeeper, with him. 
Some might mind how this work and its characters differ from the original story of Arthur Canon Doyle, but it's nonetheless a movie worth watching. 
Final Words
There are other popular movies for seniors that are a great addition to your watchlist. Movies don't need to have a senior protagonist to win the approval of the older adult watchers. But as we said, older main leads can encourage seniors and awaken in them a sense of connection that teenage and young adult top movies cannot achieve.