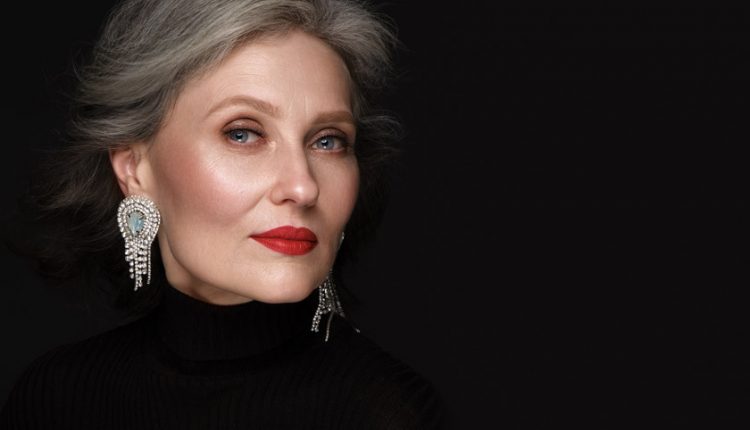 How to Deal with Yellowing Grey Hair
Nowadays, people seem to refuse to cover grey hair since having a few grey strands between your hair is trendy these days. But it's not the end of the story! 
We can see hundreds of people who go to hair salons and ask for silver hair dye; believe it or not, silver is trendy these days!
So it wouldn't be surprising to know most seniors who are comfortable with natural grey don't want to cover them at all. It is attractive and fabulous indeed. It's like a reflection of maturity and wisdom. Nevertheless, here comes a massive "but"!
Maintaining your grey temple acts as a double-edged sword! It could be silvery, shiny and give you a perfect, sophisticated, and magnificent look, or it can make your appearance clumsy and sloppy.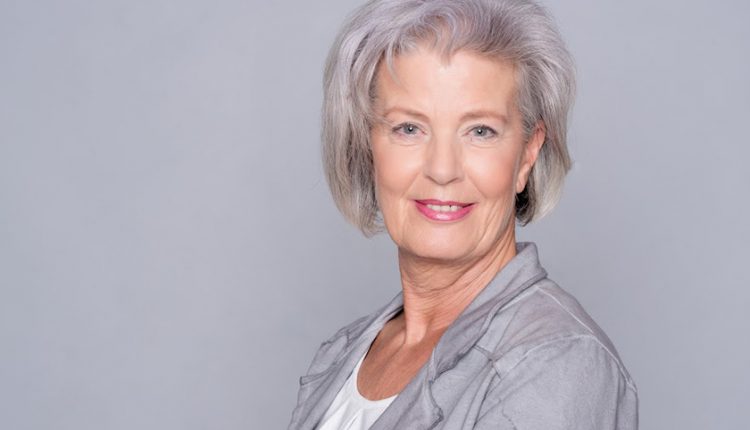 One of the biggest challenges that can drive you crazy is gray hair's yellowness or brassiness. Grey hair literally shows every pollution and can easily attract unwanted shades. If you want to keep your grey temple shiny and magnificent, stay tuned to know the reasons for brassiness and what to do about it.
Why Does Gray Hair Go Yellow?
Why does brassiness occur? Well, various reasons cause this condition on grey hair. To avoid and remove this unwanted shade, we need to know why it appears in the first place. Following up, are the main reasons why our gorgeous grey hair can turn yellow and brassy. 
Sunlight
UV rays are harmful to the hair, as well as the skin. As we follow anti-ageing skincare routines, we need to do some practical actions to avoid hair damage, and UV rays are one of the most harmful factors. Uv rays bleach out the hair colour and give a yellow tone to its strands in the long term.
So it's recommended to cover up your hair with a mini scarf or hat to avoid this condition.
Chlorine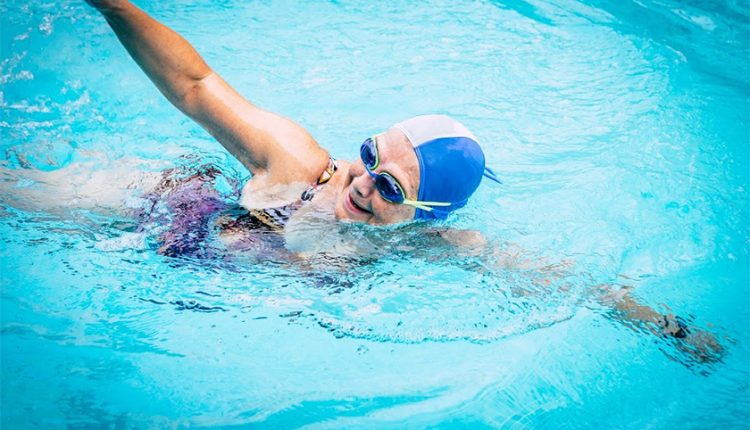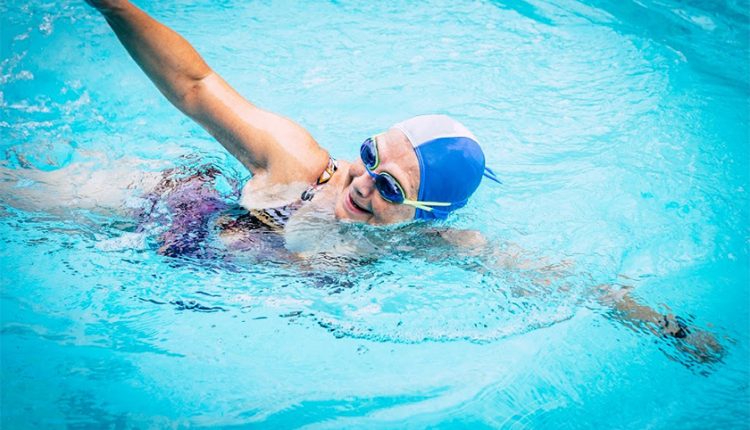 Chlorine is a chemical that disinfects water. A large amount of chlorine is present in pool water. But there is also a controlled amount in the tap water of some particular regions. If your hair is exposed to chlorinated water, it will lose its natural shade and get brassier shades instead. We suggest putting on a swimming hat while using pools to avoid the harms of chlorine on the scalp skin and hair structure.
But what should we do if our tap water is chlorinated? You may live in a region where the amount of chlorine is sensible in the tap water, or even there's just hard water for daily use. In that case, we highly recommend installing a water filter on your shower head. These filters are affordable and effortless to install, so they're worth it.
Medicine Side Effects
Yes, it is true! Some particular medicines can change the skin and hair colour and structure. If you're under specific medication and recently had noticed some changes in your hair colour, consult your doctor and ask him to replace it if possible.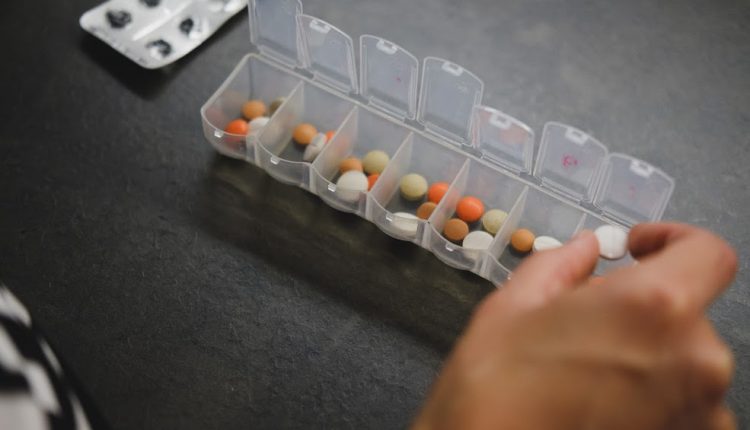 The Brassiness Is Unavoidable!
All the reasons we've mentioned so far are just some aggravating factors of brassiness. The truth is, the brassiness of grey hair is inevitable. There are thousands of pollution molecules, smoke, and different chemicals in the air.
Most of them stick to the structure of the strands and bring unwanted yellowness during specific periods. It is crucial to take practical steps consistently to maintain the silverness and deep clean the strands.
How to Get Rid of Yellowing Hair?
There are different solutions to reach and maintain the shine and remove the brassiness from your precious grey strands. Every solution has a certain level of effectiveness; however, beware of overdoing any of them to prevent any possible hair and scalp damage.
Use a Clarifying Shampoo Once in a While
Clarifying shampoos are designed to deep clean and remove all your scalp and hair structure build-ups. The pollution and minerals from hard and chlorinated waters will be removed from the hair by deep cleaning.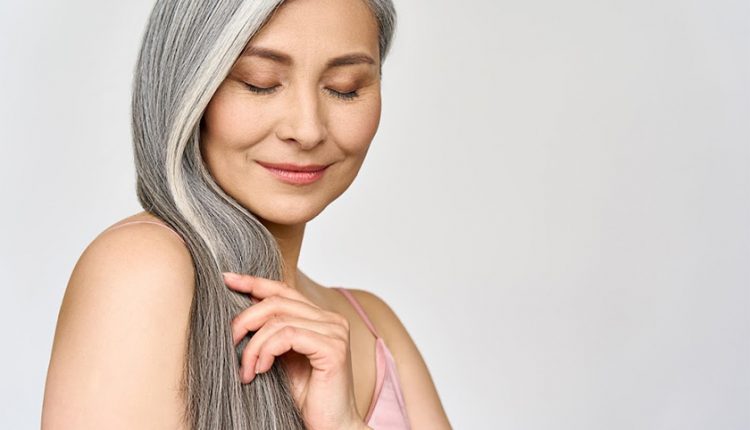 As a result, a brassiness fades out or decreases, so you'll get the shine and silver look back again. Don't use clarifying shampoos too much; every two weeks is efficient. Also, don't forget to use a conditioner after the rinsing process.
Grey Hair Toners
As the name suggests, the chemical ingredients of these products can change or enhance hair tones. Grey hair toners are specially designed for natural grey hair or highly discoloured hair. They remove the unwanted yellow or orange shades on grey or blond strands. Most hair toners are blue or purple-tinted, making the grey or blond strands look silver, shiny, and brassiness-free. Avoid overusing hair toners; otherwise, your grey hair will turn blue-tinted, and we don't want that, do we?!
Apple Cider Vinegar
If you're a fan of traditional and organic treatments, this one is for you! Use the mixture of water and apple cider vinegar to rinse your hair every couple of weeks. The acidic structure of vinegar removes yellowness from your hair. Shampooing and using proper conditioner after rinsing the hair with vinegar is necessary!
Last But Not Least, Hair Salons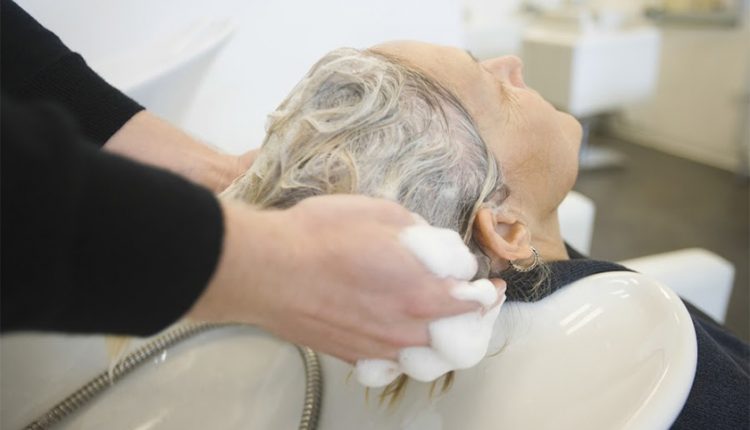 You may not have time to do all these treatments yourself or be too busy to make these efforts. The easiest, and of course, more expensive way is to ask your hairstylist to remove the yellowness and bring your hair back to life. But make sure the stylist is professional and uses high-quality hair colours and materials before making an appointment.
Final Words
Before taking any actions, try to understand what causes the brassiness and then choose the best solution to remove it. All of the treatments we've mentioned so far are practical but be careful not to overuse any of them or grey hair products. You only need to do them every couple of weeks or every month. Overdoing it can cause dryness or damage the hair structure.
We would appreciate it if you could tell us and others about your experiences. What solutions do you choose to remove the brassiness and achieve the silvern look?!