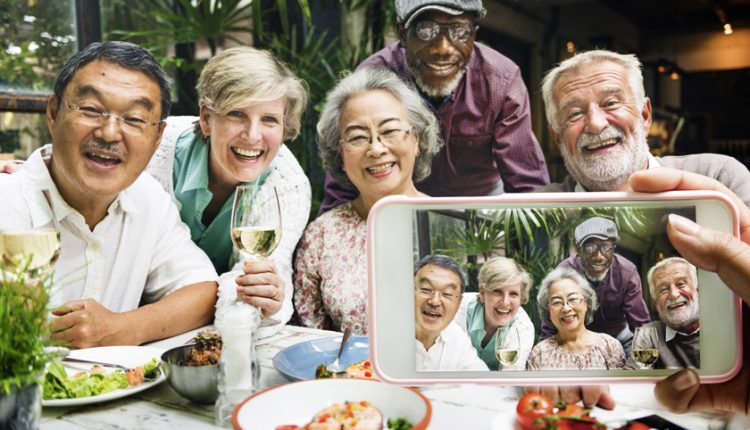 How to Throw a Great Retirement Party
When a person retires, it is important to honour their achievements and mark the beginning of a new chapter in their life with a retirement party. We've put together a to-do list to throw a great retirement party, and in this list, there's something for everyone to make their retiree's celebration enjoyable and meaningful.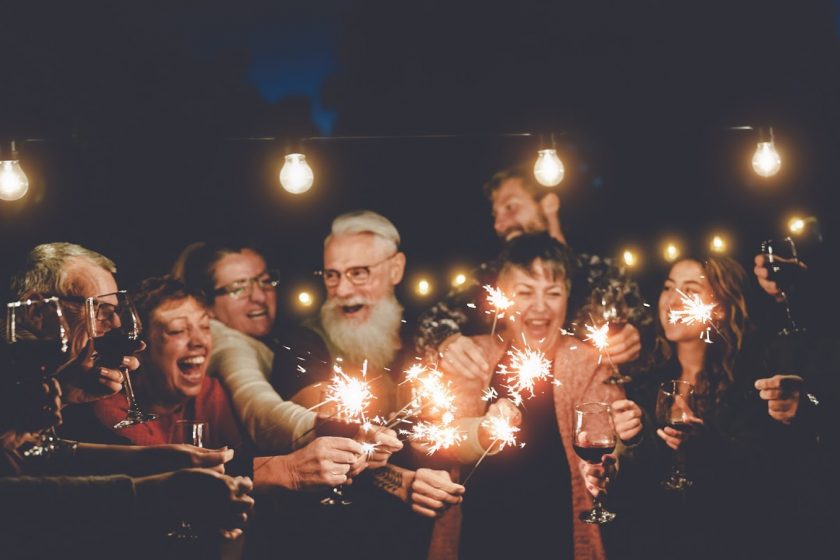 What Is the Best Time to Throw a Retirement Party?
It's best to have the party around the time of the actual retirement date to keep the momentum going. So, people are aware that someone is retiring and wish to be a part of the celebration. Once you retire, others will consider it "old news" if you announce it before or after leaving the company. Their personal lives take priority above everything else.
How to Choose the Best Date for Throwing a Retirement Party
The guests' list will determine the date and venue of the event. So, before you choose a date, consider the following:
How many people will you have at your party?

Where do you intend to have your goodbye party?

What kind of party do you want to have for your last day at work?
Your guest list can help you decide which day is best to throw the party. Weekends are better because people don't have to work and are more relaxed. The time and place of the party you're having also plays a role in what you should do. Is it going to be at the office? Is it going to be a dinner with your friends?
For example, you should plan an office retirement celebration with coworkers only throughout the week. The end of the day is preferable so that people do not have to return to work.
On the other hand, if only retirees attend the party, it doesn't matter what day of the week you organize it. The weekend adds that extra party atmosphere, but a retirement celebration lunch on a Monday can be just as enjoyable as one on a Saturday.

Plan the Entire Event in Your Mind
Figure out what you're trying to accomplish. Understand where to go within the wide boundaries of the retirement celebration.
Is it a small, intimate gathering or a larger, more robust one?

Should you have a theme party or keep things plain and simple?

Should you drink at work or somewhere else, such as a bar, restaurant, or catered banquet room?

Is the attire going to be formal or casual?

What kind of presents, if any, will be handed out?

Who are you inviting? Only current employees? Should you also include retiring employees? Also, are children welcome, or should it be an "adult-only" event?
You're on the right track to a terrific retirement party when you get the party parameters right. Answer the questions above to begin the process.
Read more: The Best Retirement Gifts to Celebrate the Beginning of a New Chapter
Make Sure the Party Place Is Available
When you organize a retirement party at a venue, the venue's availability will also affect the date of the celebration.
Suppose you want to hold the event on a Friday or Saturday, but the location is only available on Wednesdays and Thursdays. In that case, you must decide what is more important to the retiree. To help you out, we've given a short guide below:
Coworkers | During the week | Office party

Friends, family & coworkers | Weekend | At home

Coworkers & spouse | Thursday or Friday night | office

Only retirees | Every day of the week | venue or home

Family & friends | on the Weekend | venue or home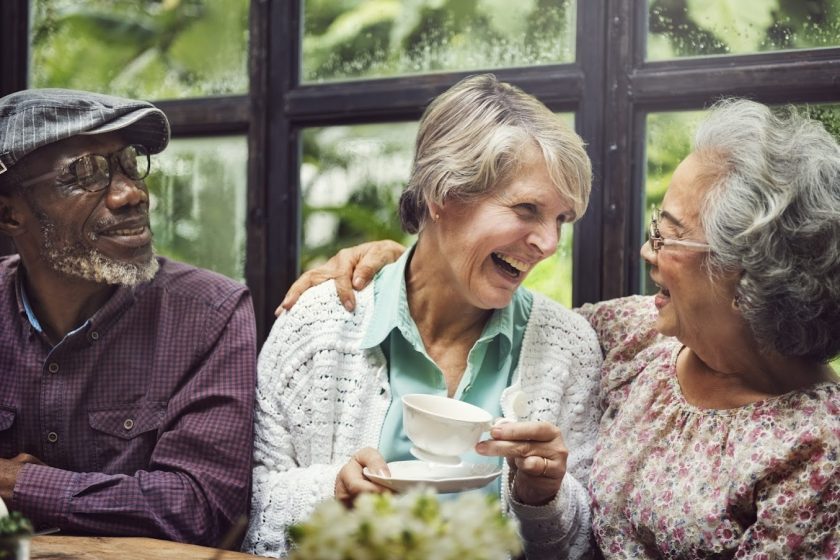 Who to Invite to the Retirement Party?
In general, retirement is a celebration of life. So, it is best to invite your most influential people. By doing so, you can share the joy of this success with everyone involved.
In any case, here's the short answer:
For a corporate retirement party: Invite all of your coworkers. A small business invites all of its employees to a party at their place, while larger companies will invite direct coworkers to their events. However, you can ask your friends and family if you want a more significant gathering.
For a private retirement party: Invite only the important people in your or the retiree's life (a combination of family, friends, and close coworkers) based on the size and budget.
When to Send the Invitations?
People will need to know when the party is to make plans. You should send out your party invitations at least 4-6 weeks before the party date. That should be enough time for the guests to get ready and participate. Also, you might want to remind them again one week before the event.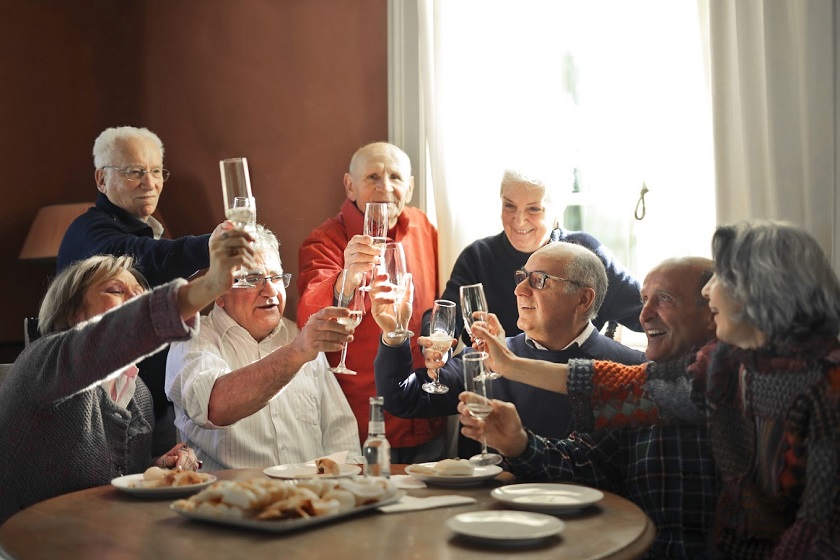 Best Ideas for Throwing a Retirement Party
Speeches: Most traditional retirement celebrations include speeches honouring the retiree's contributions.
Autograph Book: A blank book where each guest can write something about the host.
Roast Em: A roast is a ceremony in which a group of friends or coworkers gently mocks the honoree while simultaneously honouring them. Ideally, a range of people from various aspects of the honoree's life should speak.
Toast and Drink Up: Can you make a unique cocktail to honour the retiree? Call it by their name!
Costumes: What about dressing up all of the guests the same as the retiree? It may be a moving and humorous tribute, and it's simple.
Make a Cool Playlist for the Guests
Music is essential to any good retirement party, and here is where a solid sound system and a well-curated playlist can make all the difference.
You can create a playlist based on the music your guest of honour likes (for example, rock 'n roll, big band, country, or R&B, among other things). Alternatively, have some fun with the playlist theme and select work-related songs such as Dolly Parton's "Nine to Five," Todd Rundgren's "I Don't Want to Work," or Ray Charles' "Hit the Road Jack" as your soundtrack. You can also choose tracks from the recommended music playlists for seniors.
The Bottom Line
Retirement is a significant life event. The party provides a time to show gratitude to someone and reflect on their accomplishments over their career. Giving your best wishes to a retiree will make the occasion unforgettable and help them plan a happy life after retirement.