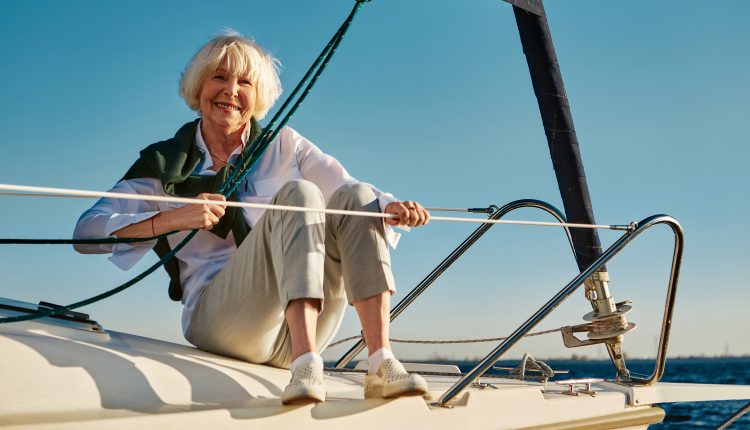 Seniors Solo Travel Guide
Travelling alone can be scary at any age, but it can be even more so as you get older. However, just because there's no one to accompany you on a trip around the world doesn't mean that doing it on your own has to be complicated.
Solo travelling is becoming more popular among seniors. In recent years, more and more older citizens have been taking advantage of the opportunity to travel the world on their terms. Some people travel to satisfy a curiosity, mark off a bucket list, achieve a new year's resolution, explore their interests on their own, recover, grow, discover, relive, experience something new, and sometimes find themselves all over again in a new stage of life while on a travel adventure.
Regardless of your circumstances, you are not alone, even if you're travelling by yourself.
So, What Should I Do for a Solo Journey?
All tour and cruise companies provide the opportunity to travel alone. On tour, you can generally choose to be paired with another same-sex traveller and share a room for free, or you can pay the price called a single supplement to have a space to yourself.
Because you can't be paired with another passenger on a river cruise unless you book together, you'll generally have to pay a single premium to have a twin cabin all to yourself.
A few cruise lines, such as APT, Scenic, and Viking, have a limited number of single accommodations on their river cruises and offer fantastic discounts for solo travellers. Because of the growing number of solitary travellers, tour and cruise companies often reduce or eliminate single supplement fees and, in some cases, altogether forgo them.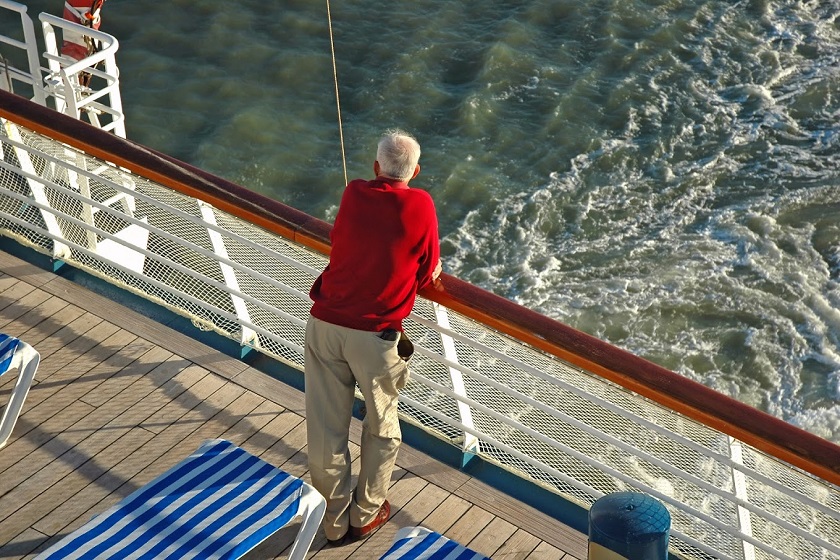 As a Senior Travelling Alone, What Travel Style Should I Consider?
Everyone, regardless of age, wants something different from their vacation. There are various options available to suit all interests, ages and fitness levels, ranging from easy to moderate and gradually tricky. All can accommodate solo travellers and are ideal for folks travelling alone later in life.
Generally, there are three main travel styles:
Active Tours
If you're looking for an active experience, hiking trips and bike tours may be pretty rewarding and show you a unique aspect of a destination. These are ideal for single travellers since there is a sense of unity as you complete each stage of your journey. These are small group excursions with an average of 10 like-minded people, making it an ideal setting for forming deep ties and sharing fantastic experiences with new friends so that you won't feel alone.
River Cruises
A river cruise is a way to go if you want to take things slowly. River cruising is one of the most pleasant and adaptable methods of travel. You can be as busy or as laid-back as you want, as social or as private as you would like.
There are excursions for both the eager explorer and those who prefer a more leisurely pace, with moderate walking options or the opportunity to stay on board if you like.
Overland Tours
If you want to go overland, you can join a coach tour or travel by rail. You can customize the schedule to your "must-see" list, or you can choose an exciting trip to unearth battlefields, go on a faith-based adventure, wander through beautiful gardens, or satisfy your appetite.
You can pick your group size and whether you want to join a small group trip or a coach tour.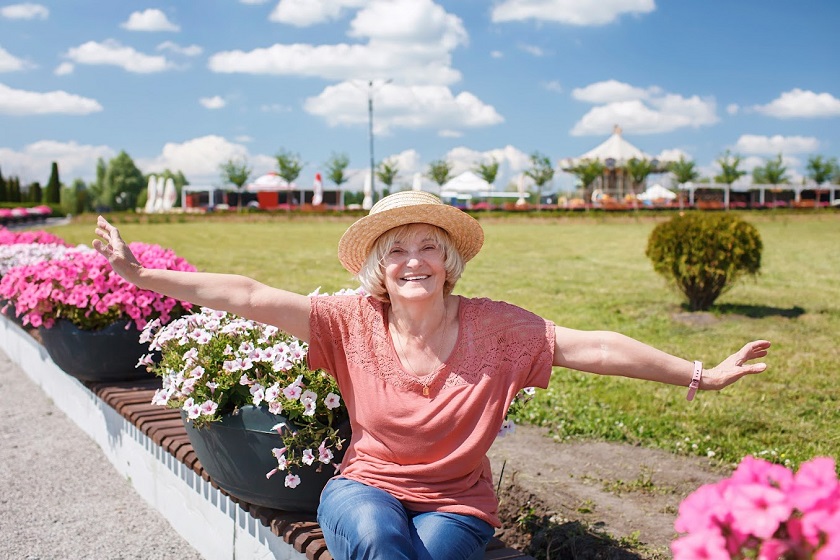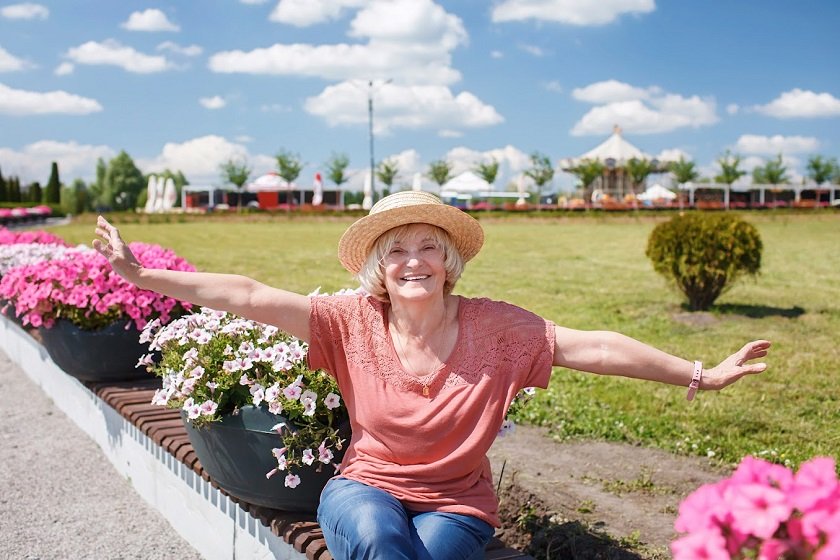 Travel For Passion, Not For Romance
It's a safe guarantee that you'll meet a lot of people on senior singles cruises and tours. However, most of them will be women. Instead of organizing a trip with the hopes of meeting a romantic partner, do something you enjoy. Join the Over the Hill Gang International for a ski excursion. ElderTreks will take you on a hike through Burma.
You're significantly more likely to meet other single senior travellers who share your interests on tours like this.
What If I Have Concerns About My Mobility or Health?
It is crucial to read the itinerary details properly and trip notes to meet your expectations when choosing a trip. If you have any challenges regarding your mobility or health, you should let your consultant know so that they can find the right trip for you.
They will also be able to provide relevant information to the tour or river cruise operator and communicate with them to make sure you have a pleasant and memorable vacation.
Don't Forget To Bring Your Medication
If you have to travel with prescription medication, be sure you have enough to last the duration of your vacation. It can be difficult and time-consuming to get scripts filled overseas, so bring enough stock with you when you go on the trip if at all possible.
However, certain countries restrict the number of specific prescriptions or the entry of particular drugs, so it is always necessary to verify travel advice and applicable embassy instructions before leaving to ensure your medicine is legal there.
When travelling with medicine, it is generally best to keep it in its original packaging and have a note from your doctor with you.
Tips for Planning Solo Travel Trips
Following up are the tips every senior who wants to see the world on their own need to know:
To Get Started, Create a Flexible Budget.
The first step in any journey planning is to create a travel budget. It can sometimes be complicated, seemingly never-ending calculations and even unforeseen outcomes.
Begin by thinking about where you want to travel or how much money you want to spend, then divide the budget accordingly.
Include one rough estimate of all of your major travel expenses:
Transportation
Accommodation
Food
Alcohol
Entertainment
If an unforeseen expense (such as tourist taxes or medical emergency) arises, make sure your budget is flexible enough to handle it.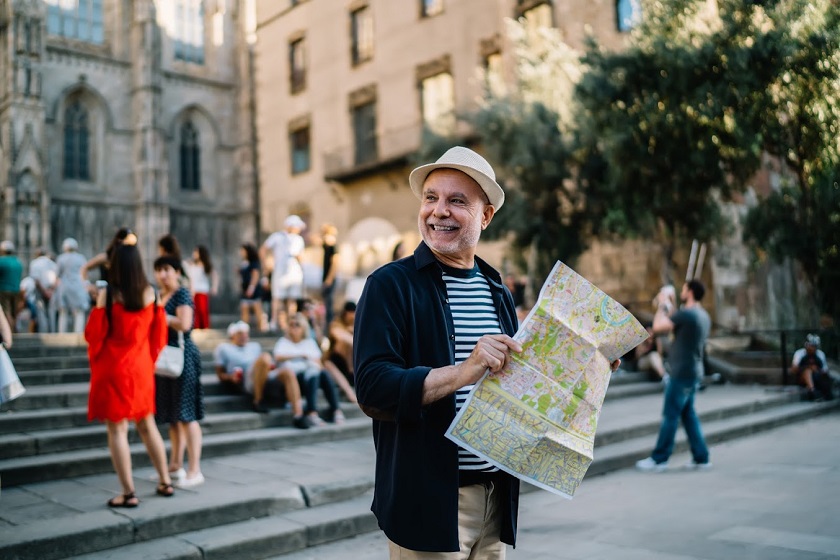 Pack Like A Pro To Make Solo Travel Easier
When you don't have an extra pair of hands to help you lug your luggage, you must be careful with your packing. Invest in high-quality rolling carry-on luggage and use it as your primary bag to avoid having to juggle multiple suitcases. Make a versatile travel wardrobe that you can wash and wear again.
Here Are Some Tips To Pack Like A Pro:
Plan Your Outfits: Think about how long you'll be away, what activities or events you'll be attending, and how you'll dress.
Things You "May" Need Are Best Left Behind: You're unlikely to need them, and there's a strong chance you'll pass by a store on your way. Leave it at home if an item is on the fence or isn't essential to an outfit.
Roll VS Fold: Roll scarves, PJs, and soft goods, while folding and stacking sweaters and tees and fitting it all in like a puzzle. A tight fold or roll helps keep clothes wrinkle-free.
Relook The Toiletries: If you stay in a hotel, they will provide shampoo, conditioner, soap, or hair blower. Save the space in your suitcase for other products you'll need or for stuff you might find while shopping on your vacation.
Single Senior Travellers Should Not Be Shy.
Experienced travellers know that single senior travellers need not be concerned about awkward conversations. Group trips and dinners provide many possibilities to meet new people. However, first, ask about the cruise line's meal policies. Some groups seat single cruisers together, while others seat you alone.
Buy Travel Insurance to Protect Yourself.
While full travel insurance is essential for any trip, single seniors should take extra precautions. Travel insurance protects your vacation investment if you need to cancel or stop your trip for a covered cause.
If you get sick or injured while travelling overseas, your medical, dental, and travel insurance will help you avoid hefty medical bills.
You're Ready, Now What?
Solo travelling as a senior is more popular, accessible, and customizable than ever before. There are things to be aware of and prepared for, as with any travel experience, but if you pick the right path and operator for you, you won't have to do it alone.
Every trip should provide you with a day-by-day schedule with trip notes, allowing you to tailor your vacation to your interests and guarantee that the pace and experiences are what you're seeking.
Many older solo travellers are jet-setting out to add more stamps to their passports. Why don't you join them? With so many sightseeing and river cruise choices, the world is in your hands. Before you know it, you'll be back home with new memories. Hopefully, you'll meet new friends for life. So, where do you want to go? Just book a solo trip and enjoy it the way you like.
Read more: