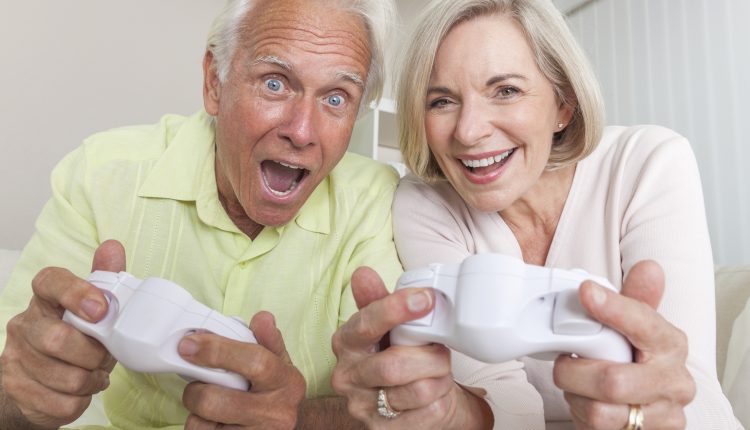 Everyone can enjoy playing video games and the entertainment they offer. With the release of the Wii console in 2006, Nintendo introduced a brand new aspect to video gaming. The motion-sensing Wii remote lets you play tennis, baseball, golf, and bowling from the comfort of your living room.
The game detects the device's motion and button input using the remote. The tennis game in Wii Sports, for example, is played by swinging your arms instead of pushing buttons. Controls available include balance boards, racing wheels, and floor mats.
The Wii has become increasingly popular with older adults. It keeps you healthy and smiling with its unique gaming experience.
This article introduces the eight best Wii games for seniors to keep you healthy and entertained.
Why Should Seniors Have a Wii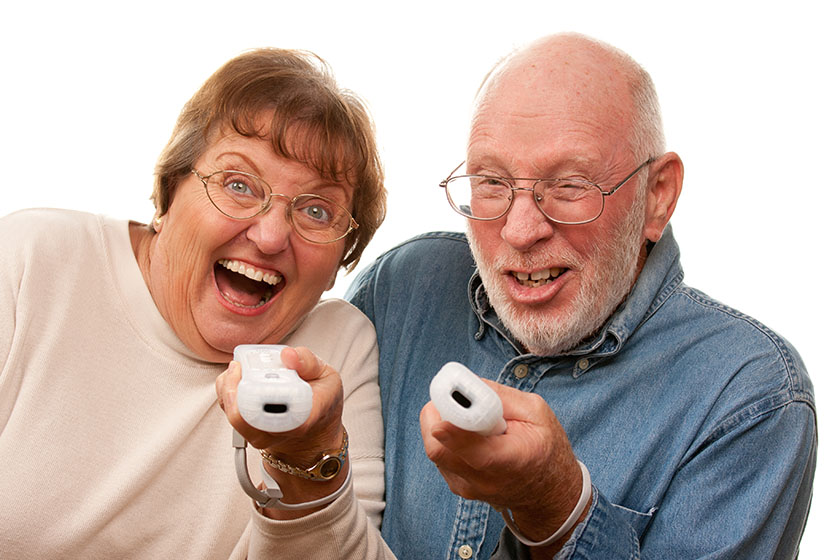 The Nintendo Wii has set the standard for active gaming and fitness games on in-home video game consoles. Wii games are a popular activity for seniors due to their simpler interfaces and ability to get players up and moving. Several Wii games are particularly popular with seniors. Wii Fit is an integrative system that helps players maintain a healthy weight while improving balance and strength through games.
If you like music and dancing, Wii games can keep you entertained! Music and dancing are popular hobbies among many seniors who enjoy music. With Wii games like the Just Dance series, an older loved one can spend hours dancing to music from various decades and genres.
For older adults, mental exercise is just as important as physical exercise. Some studies suggest that video games can help train the brain and reduce the risk of developing dementia. According to studies, active video games like Wii Sports improve cognitive function. While such games won't prevent memory loss, they may slow its progression. Simply learning how to play a new game builds brain power. Some Wii games such as Brain Puzzles are excellent brain exercises for the elderly. Playing video games and Wii sports is also a great way of socializing and improving the family bond.
Read more: The benefits of games for older adults.
1. Mario Kart
Since its release in 2008, Mario Kart has been a popular game on the Wii. Players can select from a variety of tracks and characters. The game of Mario Kart is fun for everyone, and it can get pretty competitive. Once you master the controls, it's easy to play. You can race with up to four players simultaneously using a Wii remote or a classic N64 remote. Motion-controlled driving makes running even more fun on the Wii.
2. Big Brain Academy
Big Brain Academy is an outstanding brain game for seniors. Big Brain Academy is a fun-filled game for seniors to keep their minds sharp and memory strong. The game offers 15 activities to test your brain in five categories: memory, mathematics, analysis, visual recognition, and quick thinking. The challenges are available in single-player or multiplayer modes, with various difficulties. It provides a challenging game for all ages, and you'll enjoy playing the different games.
3. Wii Game Party
Wii Game Party offers several different games to choose from, including Ski Ball, Darts, Air Hockey, Basketball, and more. Depending on the game, you can play alone or with four people. You use the same hand movements on the Wii controllers as you do in real life. It is possible to customize many settings in these fun arcade games. Players can select from over 100 characters and a variety of game settings.
4. Pac-Man Party
Pac-Man has been a classic game everyone loves. Playing Pac-Man Party can bring back fun memories if you enjoyed these classic games years ago. You can play with up to four players and challenge each other or collaborate on competitive and cooperative games. You can play over 45 mini-games and activities in this Pac-Man game—several classic arcade games to choose from, including original Pac-Man, Galaga, and Dig Dug. The Pac-Man is an excellent combination of simplicity and long-lasting fun for seniors.
5. Jeopardy
This video game is an exciting Wii game based on Jeopardy's classic game show. You'll learn some interesting facts and test your knowledge of Jeopardy. A total of 2,400 categories of questions are authentic to Jeopardy. You may play round after round against an AI opponent or up to three other players.
You can also play several fun mini-games during the commercial breaks. Jeopardy is a fun way for seniors to exercise their memory. With the Wii Speak addon, you can call in and answer the question. It is an exciting feature and enhances the user experience.
6. Just Dance
Everyone enjoys Just Dance, even if they aren't the best dancers. There are several popular songs from every era and simple dance moves designed by professional instructors. You can work out while playing any of the Just Dance games. The game offers various modes that set it apart from other just dance games. Just Dance 4 provides live feedback, workout modes that track calories burned, and personalized daily routines.
7. Challenge Me: Brain Puzzles 2
This game is for seniors who love brain games and puzzles. This sequel to Challenge Me: Brain Puzzles offers even more mind-bending number puzzles with seven great games, such as Sudoku, Towers, Number Soup, and Squares. Most puzzles have endless possibilities since they are generated from scratch each time you start a game.
8.  Wii Fit Plus
The Wii Fit is a cleverly designed video game for seniors that combines exercise with video games. Fit Plus gives you the option to choose how you want to exercise, what you want to work on, and the length of your workout. With a Wii Balance Board, Wii Fit helps seniors improve their balance, track their weight, and achieve fitness goals. The Plus version of Wii Fit adds more customization to a classic game. Besides obstacle courses, snowball fights, and juggling, many other fun games keep you active.
Final Words
For older adults who enjoy exercising at home, Wii-based programs are excellent options. Wii sports for seniors can help them maintain and improve their muscle tone, coordination, balance, and strength.
Read more: