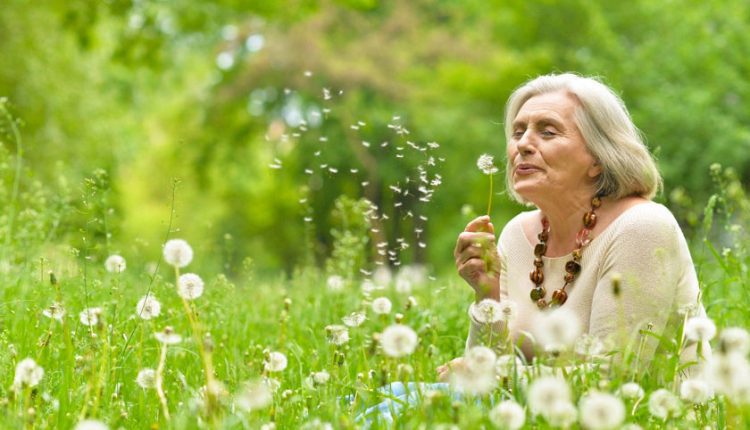 No one can deny the influence of nature on humans from different aspects. Nature is very generous: We all depend on nature for a living, food, and health. However, since the industrial revolution has happened, the connection between humans and nature has weakened. Nonetheless, these days the importance of such a connection has gained attraction among psychologists. For this reason, this article tries to dig deeper into the effect of nature on the life quality of older adults.
The Health Benefits of Nature
There are several ways through which older adults benefit from nature and outdoor activities. First of all, engaging in activities that require physical movements helps them to have higher physical health. Secondly, the relationship with nature boosts the senior's mood and relieves depression. And last but not least is that it can promote social interaction with other people and promote senior's social health. This article tries to discover the health benefits of nature in detail.
Physical Health
It can be clear that the more physical activity in older adults, the healthier they are. Seniors can strengthen their muscles and bones by doing activities like light exercise and walking in a park. In this regard, a study which was done during five years investigated this effect. The study results, published in the European Journal of Ageing, showed that older adults who live near a park or tree-lined streets and have a space for walking had higher longevity. Other scientific studies also claim that having an outdoor walking routine at 70 leads to lower musculoskeletal problems, pain, and better sleep.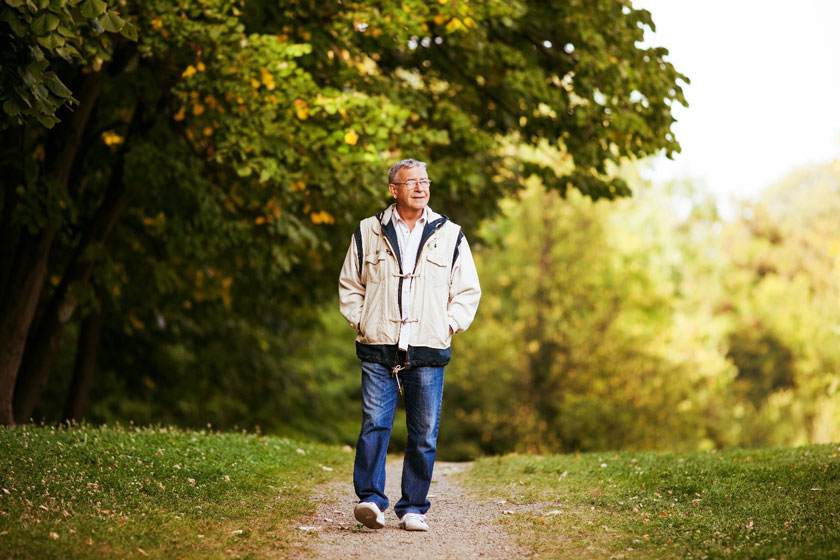 In another study done in South Korea, a group of seniors who walked, rested, and mediated in a forest showed lower stress hormones and higher life quality than others who didn't. An interesting study on the effect of gardening on seniors' life quality showed that those people had higher physical activity, well-being, and health than others. Additionally, those who do gardening consume more vegetables than others.
Activities to Do in Nature Suitable for Seniors
There are lots of different activities to do in nature suitable for seniors. The most prominent ones are as follow:
As mentioned earlier, scientific studies confirmed the health benefits of gardening for seniors. This activity helps strengthen seniors' muscles and bones, refresh their spirits, elevate mood, etc. Note that there is no need for a big yard to do gardening; you can use pots and boxes to cultivate herbs and raise flowers. You can even cultivate your daily vegetables in a small yard or pots.
It's a pretty fantastic activity! Taking pictures of nature can be an excellent hobby for seniors. The best thing is that there is no need for an expensive camera; simple analogue cameras or smartphones and tablets would be entirely appropriate for this purpose.
Eating a meal in nature can be very enjoyable. No matter how old you are, eating food in nature can stimulate your appetite and lead to better digestion!
Fishing is one of those activities that most seniors love it! You can benefit from the calm and silence of nature while fishing. It can also consider as a stress-relieving activity.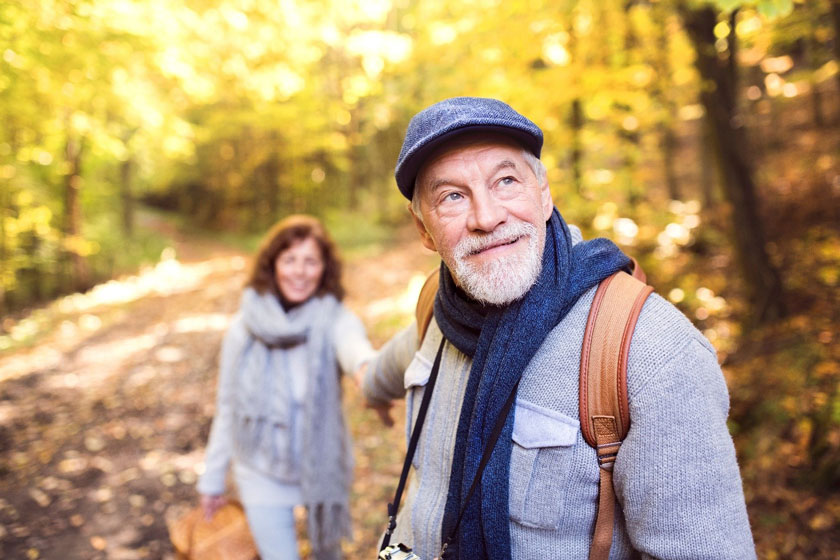 You can play outdoor games like lawn bowling or lawn darts with your peers or family. In addition, you can play chess or board games in a park with your friends while enjoying the fresh air and nature.
If you are fond of painting, nature can be a great source of inspiration for you if you are the kind of person. There are lots of unique ideas and fantastic scenes you can benefit from.
Mental Health
Almost all of us have experienced how simple activities like strolling in nature, watching birds, or smelling flowers can boost our mood. Scientific findings also confirmed such an experience. In 2008, scientific research revealed that seniors who spend more time in urban green spaces had more mental restoration and lower stress levels. The authors also claimed that seniors who had experienced natural activities, for example, in childhood, had higher restorative experience.
Numerous studies have shown the positive effect of nature on lower stress and depression levels and higher cognation functions in seniors. A study published in Environmental Science and Technology represented that people (and seniors) who changed homes to greener areas had higher levels of mental health.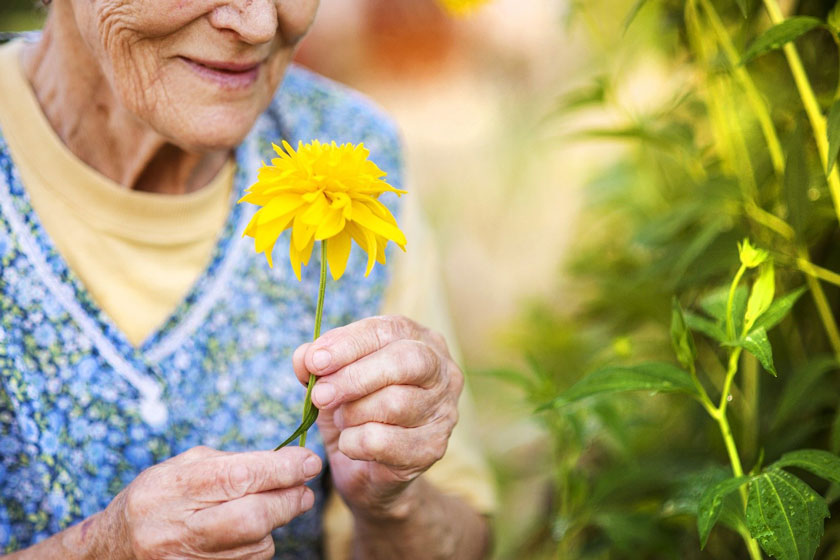 Social Health
Loneliness is one of the common problems among the elderly. As we age, our relationships with other people got limited. The isolation of seniors hurts their physical and mental health. Numerous scientific studies prove that the decreased loneliness in the elderly correlated with higher longevity, cognition function, and decrease depression.
Having access to nature is one of the indirect ways to socialize with other people. More precisely, common green spaces and parks or walkways provide a perfect place for seniors to have informal social interactions and social contacts. A study published in the Environment and Behavior journal in 1998 revealed that seniors who had more exposure to nature had a stronger sense of unity and a stronger sense of belonging to the community.
Nature and shared green spaces encourage seniors to spend more time outdoor and provide a suitable place for them to meet each other more frequently. So, the higher rate of social interactions helps them cope with ageing stresses, isolation and build stronger social ties.
Horticultural Therapy for Seniors
Our Homo sapiens ancestors have evolved in a natural environment, so it is not wondering if we show intrinsic psychological positive reactions to nature. Therefore, the idea of therapeutic gardens has emerged. These gardens should contain familiar elements and activities of the region that seniors engaged in when they were young. The purpose of therapeutic gardens is to promote the sensory stimulation of seniors through regular daily activities. These gardens are beneficial for seniors with dementia since they provide a safe place for exercising and socializing. At the same time, they are designed in a way that reduces disorientation in seniors.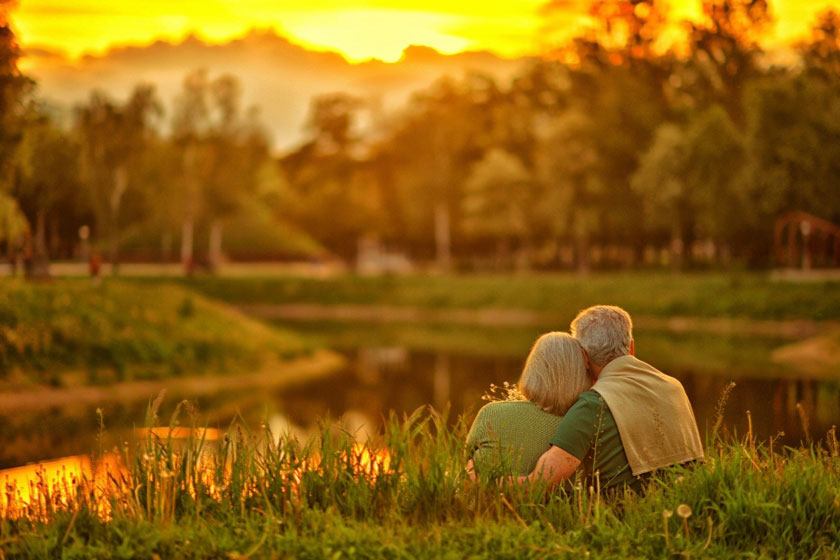 On the contrary, Horticultural Therapy is considered a group of activities to help seniors' physical, mental, or emotional problems based on physician or psychologist recommendation. Some of these activities including cultivating plants, sowing seeds, watering, harvesting, etc.
Conclusion
Highly urbanized societies have imposed a high level of stress on people, especially seniors. Scientific data show that a good relationship with nature can reduce such stresses, increase social ties, relieve feelings of isolation, and increase seniors' life quality. This article tries to explain how nature access can improve the quality of life in seniors.