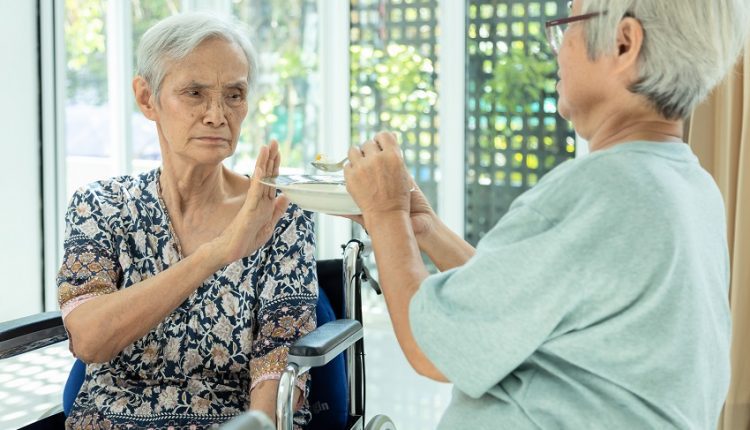 The gradual decrease in appetite when ageing is a natural process, and there is no reason to worry about it. But there is a long way between a low appetite and anorexia.
Anorexia weakens the immune system significantly and can lead to severe illness or premature death.
In today's article, we will discuss the causes of anorexia in seniors and suggest some natural solutions to savour your foods with a great appetite.
Physiological Changes of Aging
Physiological and physical changes such as reduced feelings of hunger and thirst and psychological changes such as withdrawal and desire to be alone can change one's habits and lifestyles during old age. Doctors and nutritionists say that the key to good health in old age is a balanced and varied diet and proper physical activity. Some of the changes that occur in seniors after the age of 75 are as follows:
Decreased Appetite
As we age, our appetite decreases, and as a result, we gradually lose weight.
The main reason for this is the malfunction of the satiety and hunger system in the brain. After a certain age, the brain does not command hunger, so the person usually feels full for longer hours. It will eventually reduce the number of micronutrients and minerals in our bodies.
Even for the seniors who stay active, lack of appetite and anorexia can decrease the efficiency of their workout sessions.
Read More: A Guide on What to Eat Before Workout For Seniors
Decreased Taste Buds & Anorexia
After 75, taste buds decrease and reach about one-third of youth. The remaining villi do not transmit the tastes well, and the seniors cannot distinguish the sweet, salty, sour, and bitter tastes, which is more prominent in determining the taste of salt. As a result, seniors add more salt or sugar to their diet, which increases the risk of developing high blood pressure or diabetes.
Reduced Feeling of Thirst
Thirst is an alarm signal that your body is dehydrated. As we age, this system also gets into trouble. The alarm would not make a sound when dehydration has reached a dangerous point. And as if that wasn't enough, reducing the amount of water stored in your body doubles the risk of Headache, Dark-colored urine and fatigue.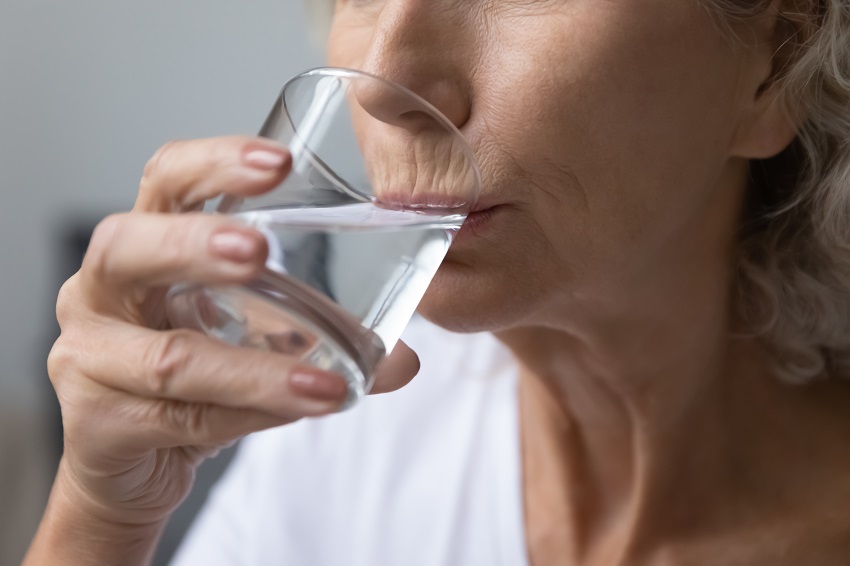 At the age of 20, up to 65 percent of a person's body is composed of water. There is a large amount of water in your muscles, and it decreases and reaches about 55 to 60 percent over time. The reason is muscle atrophy in old age. It is recommended that seniors drink water during the day without even feeling thirsty to prevent dehydration. Daily consumption of 6 to 8 glasses of water is essential for this age group.
Decreased Sense of Smell & Anorexia
Smell plays a crucial role in stimulating appetite and recognizing tastes. Men gradually lose their sense of smell from 35, but this feeling is more stable in women and continues to work vigorously until menopause. Decreased sense of smell occurs gradually and reaches its apex in old age, and it often harms seniors' appetite.
Oral and Dental Problems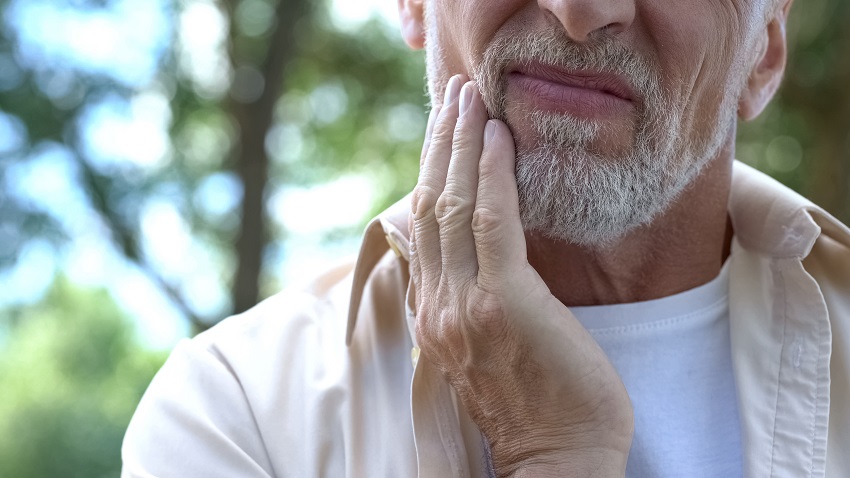 Experiencing pain while chewing food can also cause the elderly to reduce their dietary diversity. Older people who use dentures also sometimes have this problem because the shape of the face changes with age, and a denture that fits the jaw at age 65 is no longer practical at age 70. Regular visits to the dentist and solving this problem can help seniors have a varied and balanced diet and increase their appetite.
Digestive Problems
With age, the digestive system does not undergo fundamental changes, but small changes affect your ability to digest food. Decreased salivation and dental problems or poor digestion greatly influence digestion. Under these conditions, food is digested later, constipation is more likely to occur, vitamins and minerals, especially calcium, are less absorbed, and the use of vitamin and mineral supplements becomes a must for seniors.
Metabolic Disorders & Anorexia
As we age, our cellular absorption of vitamins and sugars decreases. On the other hand, the development of hormonal disorders threatens seniors' health. Some people also develop insulin resistance, which can lead to type 2 diabetes over the years and, if left untreated, can have serious side effects, particularly on blood vessels.
Solving Anorexia in Seniors
Eating three meals at a specific time in the day is not easy for seniors struggling with anorexia. Instead, replace the three main meals with 6 to 8 light meals. You should eat a little food or drink every 90 minutes. Barley, yogurt, fruit, or biscuits are also good snacks that you can eat between the main meals to increase your appetite and food intake.
Foods to Increase Appetite in Seniors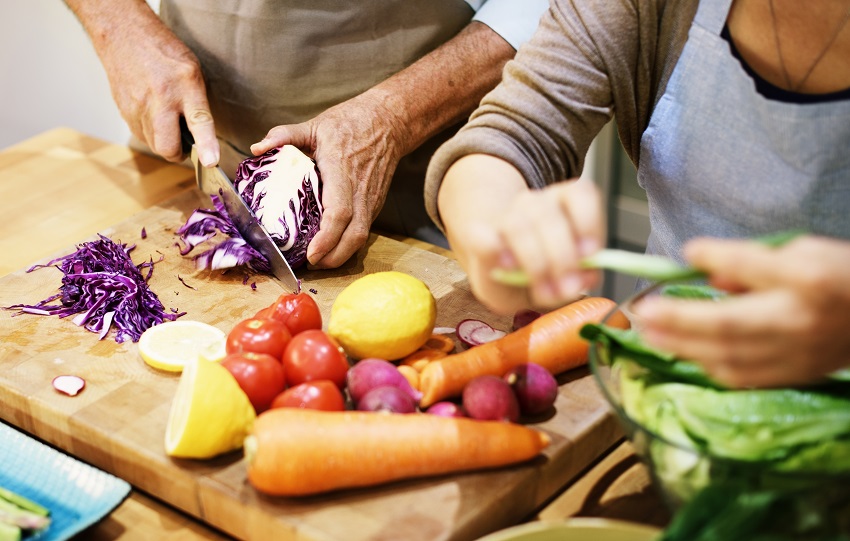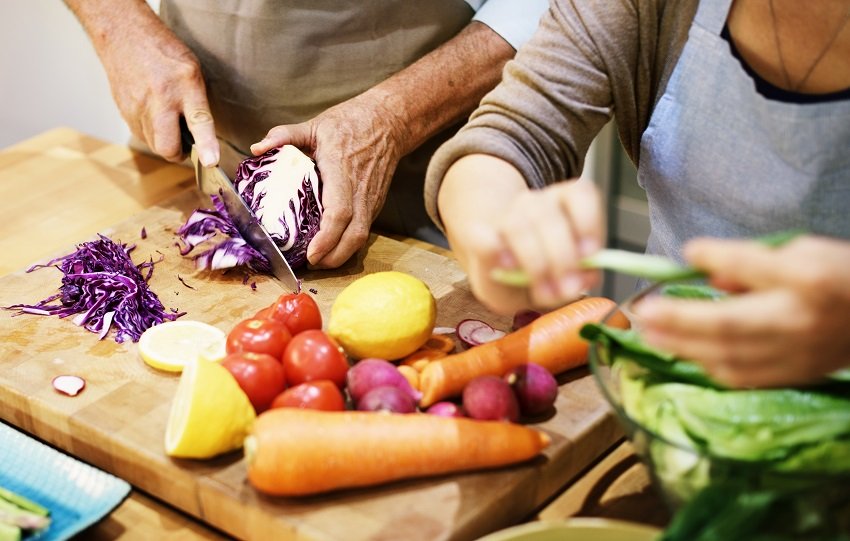 Garlic
One way to increase appetite is to consume garlic daily. Add three to four cloves of finely chopped garlic to a cup of water. Boil it for a few minutes and then pass it through a strainer. Add two tablespoons of lemon juice and a pinch of salt. Drink this solution twice a day for several weeks.
Ginger
Take half a teaspoon of chopped ginger and add a little salt. Eat 30 minutes before meals a day for a few weeks. Another option is to mix half a teaspoon of ginger paste, a few lemon drops, and some black pepper powder. Eat on an empty stomach for several weeks and every other day. You can also drink a few cups of ginger tea every day.
Read More: Spices To Strengthen The Immune System Of Seniors
Orange
Another way to increase appetite in the elderly is to eat oranges. Eat a few oranges several times a day or drink a glass of fresh orange juice to increase your appetite. Add salt, lemon juice, and a little black pepper to make your juice more palatable.
Mint
Consumption of mint is another way to increase appetite in the elderly. Drink two teaspoons of fresh mint juice or a few cups of mint tea every day.
To make the tea, pour 2 teaspoons of dried mint leaves into a cup of hot water. Leave it for 10 minutes and drink it.
Read More: Incredible Benefits Of Black And Green Tea For Seniors
Supplements to Increase Appetite in Seniors
Folic acid or folate deficiency can cause anorexia, so treating this deficiency with increased folic acid intake may increase seniors' appetite. Vitamin K deficiency can cause a lack of appetite and lead to bone loss, lethargy, bruising and easy swelling. So, consult your doctor about using appropriate multivitamins to increase your appetite.
Final Words
Grumpiness, over-sensitivity to criticism, compulsiveness, depression, unprovoked anxiety, and longing to be alone are just a few of the signs that often accompany the onset of anorexia. None of these signs should be ignored or be associated with the process of ageing—remember that.