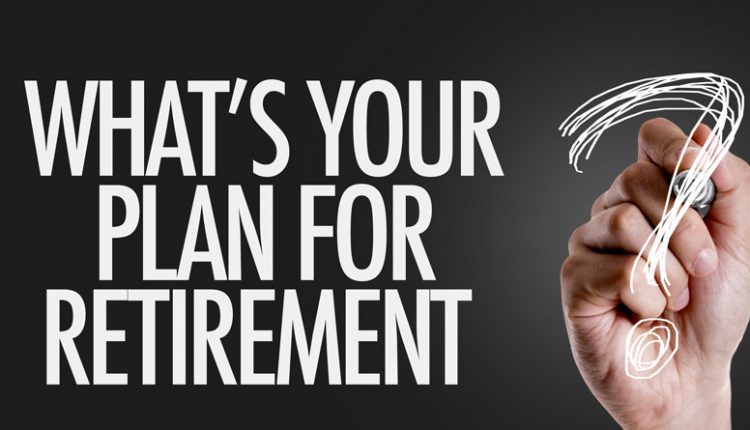 Start Your Own Business Now: Best Retirement Business Ideas
People are different; some are waiting for retirement. For them, retirement is all about relaxation; however, some find this lifestyle quite boring, usually thinking of some retirement business ideas. The second group tries to nurture their business ideas after retirement. They may even want to turn a newfound idea into a money-making project.
If you have reached 50 and want to find a job, you do not need to try very hard. All you need to do is make a career of something enjoyable that gives you a feeling of satisfaction. Taking advantage of wisdom and experience to start a business in retirement is a great way to earn money. 
Best Business Ideas for After Retirement
In this article, we have tried to gather the most eye-catching and attractive ideas for starting a business after retirement. Depending on your budget, free time, experience and skills, and interests, there are many choices that can each lead to a well-grown business with correct strategies and patience.
Keep reading to discover the most interesting options for retirees over 50 who wish to have a business of their own:
Do What You Love
 Maybe you have always been good at cooking or making something. Now you can do it as a business. You can start small by offering services to friends for a small amount of money. Then wait and watch your business grow.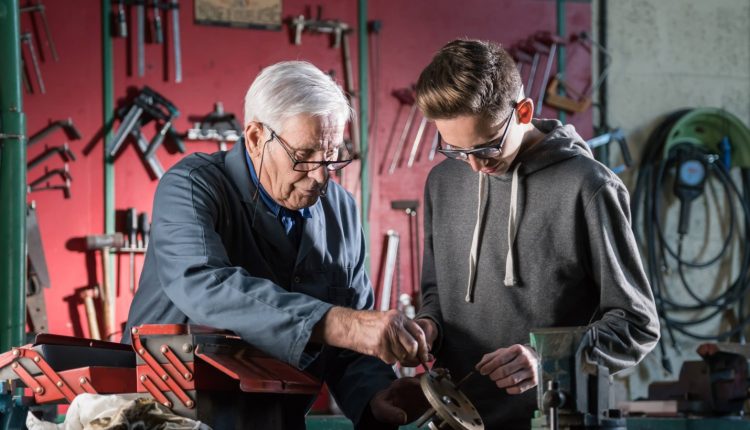 Becoming a Financial Advisor
 If you have done agreeably financially, you have a bachelor's degree or higher or its equivalent, and you love to help people, then being a financial advisor will be a desirable job for you. 
Consulting 
There are many consulting opportunities in various unique fields, such as home office design and organizations. As a consultant, you need to clearly understand your target customers and what outstanding value you provide them. Search for other consultants in your desired field. Study their websites, client lists, marketing materials and social media presence. This way, you will understand your strengths, skills and potential to learn.
Marketing, Bookkeeping and Administration
Marketing, bookkeeping, and administration are activities you can do anywhere, especially if you have a business background, administration abilities, and accounting and finance knowledge. Also, there is a considerable need for administration marketing and bookkeeping services. 
Landlord / Bed and Breakfast Owner 
Real estate will be an excellent investment if you own some property and want to rent it out. It is advisable to buy a home in a tourist area, serve a good breakfast, and enjoy interacting with couples worldwide. If you want to turn your home into an inn, learn about pricing, costs, employees. You can start with a small establishment with 4 to 10 guest rooms. 
Buying a Business
Purchasing a small business is a great way to enter into small business ownership. If the business you are buying has been successful, you can build on that success. If the business needs some upgrading or expansion, you can develop it further and put it on solid footing. When you want to buy a small business, consider these factors: 
Perform a thorough investigation 

Evaluate their financials 

Confirm the business' entity status 

Look into legal liabilities

Understand the outlook for the business and its industry 

Get a picture of operations 

Learn what assets are involved 

Consider the firm's reputation 

Verify business licenses and permits 

Check any zoning and environmental regulations 
Becoming a Franchisee
Becoming a franchisee attracts more attention than the other retirement business ideas. First, you must know the difference between franchising and buying an existing business. The most crucial difference is the level of control over your business. Franchising gives you more guidance but less control. There are two common forms of franchising: 
Product/trade name franchising 

Business format franchising
Angel Investment
Angel investing is the act of providing money for new start-ups before they are ready to raise venture capital. This type of investment offers unique opportunities to diversify traditional stocks and bonds. Angel investors provide angel funding without incurring any debt, and there is no money to be repaid. However, investors receive a share of ownership in the company in exchange for the investments. The amount of equity depends on the amount of investment. The more the capital is, the bigger the share will be. 
Buy and Sell
If you are used to buying low price products, it is time to try buying and selling products for a profit. You should find ways to buy super cheap products and sell them through a medium where you can earn more money. You can buy everything from toys to household appliances on sale from retailers and flip them online. Seasonality is a crucial factor; for example, you can buy discounted candy after Halloween and half-priced Christmas decorations around the New Year. 
House Painting
Painting is more like a relaxing meditation than a job. Working part-time as a house painter can also be profitable. Such a job has certain advantages. You do not need a license and can work for a contractor and have his license cover you. You can learn painting skills quickly. Because of the growing housing industry, jobs are plentiful, and the pay is good. The most crucial point is that painting is a low-cost and high-profit business.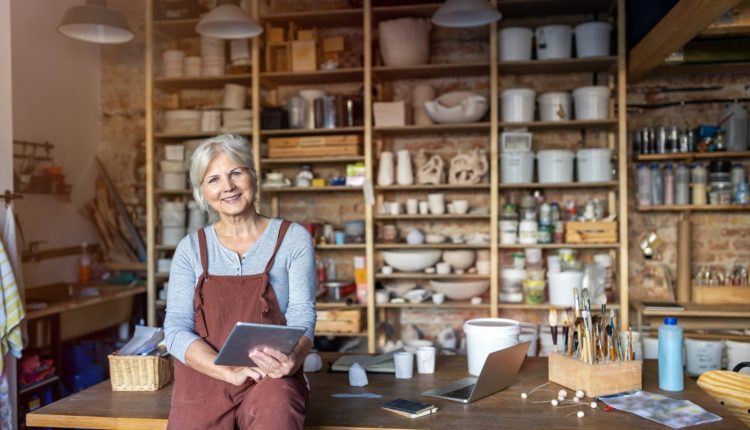 Life Coaching
Coaching is a hot field with no barriers to entry. Anyone with an Internet connection can become a coach, but of course, not everyone will be successful. There are some tips for getting started and being successful: 
Choose the right clients. You cannot turn a loser into a winner. 

Do not share all of the details you know at once.

Clearly explain to them what your message and your values are. 

Create an efficient system to draw clients and maximize profit.
Conclusion
Each person is different. But with careful choices, determination and learning, you can become successful. Be sure you choose the retirement business idea that suits your skill, personality and interests. Consider your financial status, and if you start a job, do not stop for at least six months. With careful planning, you should have no trouble finding success.