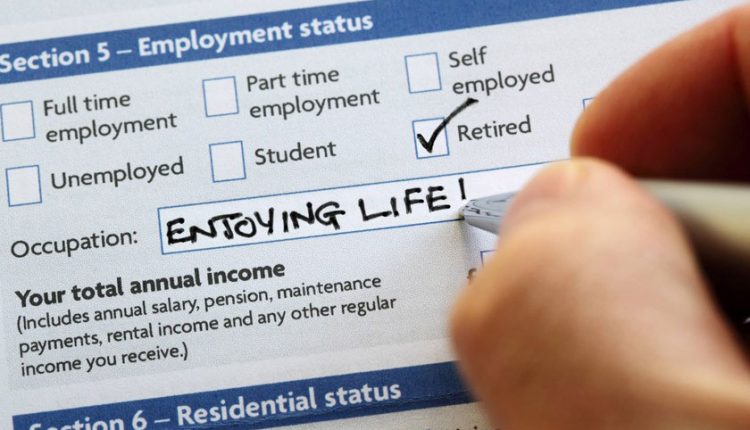 How to Make the Most of Your Golden Age?
Retirement means many things: End of waking up early every morning and coming back home late, end of having troubles commuting every day to and from work with a repetitive rhythm, and most importantly, lots and lots of free time. You don't spend more than six hours in your workplace anymore, so you try to come up with activities to fill those empty hours after a while. This article will give you insights into what retirees do all day and some ideas for dealing with your leisure time during retirement. It will also introduce you to healthy, fun activities that make you wish you retired earlier.
Things to Do in Retirement
According to BLS, retired seniors above 60 spend most of their time watching T.V, talking on the phone, shopping, and doing the house chores. They spend less time on learning or socialization. Thus, they benefit less from the benefits of socializing for seniors. The table below shows the number of hours in a day spent on various activities by a retired senior.
The Time Spent on the Activity Daily by Seniors

Activity
Time
Sleeping
10 hours
Watching T.V
4 hours
Housework
2.5 hours
Reading
1 hour
Shopping
50 minutes
Socializing
44 minutes 
Now we get why watching T.V is the most popular way to spend your time. We are just trying to say that maybe compared to other productive activities, the time spent watching T.V might be a little more than it's worth it. When retired, you sometimes have whole days all to yourself, so planning on what to do all day sounds like an excellent idea.
How Do I Spend My Time in Retirement?
These numbers may not be up to your taste. You might want to schedule your retirement days differently and spend more time learning, creating, and communicating. In this case, you are reading the right article because we are about to give you suggestions and ideas so you can enjoy your days as a retiree more than other people do. 
What Do Seniors Do in Their Free Time?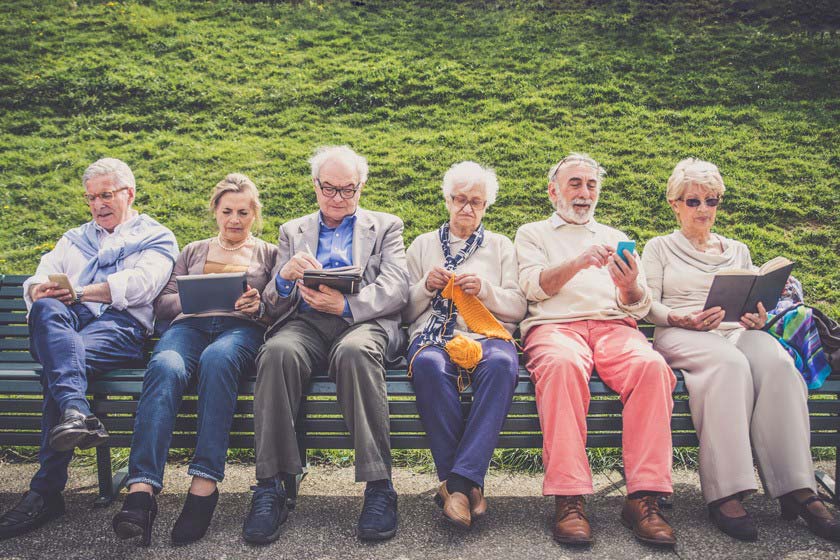 Before going through ideas for filling your retirement days, you have to realize one thing. Although you might face issues like lack of energy or the unwillingness to start doing new things and entering new environments when you come to retirement, you are never too old for any new experience. Seniors might go around all day and think now that they are 70 years old, any chance of learning something new or starting a new hobby would go to waste.
The truth is, whether it is starting a home business, travelling around the world, learning a new language, or learning how to do an art form as a hobby, with enough care and time, both your body and brain will support you. Phrases like "I'm too old for this" or "this is too much for my age" are your mind's way of showing you that you are scared of starting new things, which is normal, and no signs of unwillingness and incapability.
Best Ideas for Spending Retirement
Work again: This sounds odd, but it is not a joke. Studies show that today, more and more people over the age of 65 continue to work even after retirement. People go back to work maybe because of the heavy responsibilities of being the family's breadwinner, the slightly increased lifespan, or simply because they enjoy working. Nevertheless, it is an option to find a second job after retirement, not so time-consuming and stressful.
Volunteer: Having worked hard in a well-paying job and now receiving a pension that is more than enough to live on, you are lucky enough to be able to relax and enjoy your retirement. Many people are not as lucky. Hence, you can find a voluntary activity you are interested in and devote some of your time to that.
If you are interested in participating in such activities but do not know where to begin, you can read our article on Volunteering activities suitable for seniors.
Travel: We all have that one dream place we always want to visit, but for some reason, life always gets in the way. When you are retired, you get further away from the chaos of a busy daily life. So what is there to wait for? Take a vacation, pack your bag, and visit the land of your dreams.
Move: Sometimes, and in some cases, travelling is not enough. After getting retired, you enter a new stage of life. So you might find yourself wishing to live your new life in a new place. Moving might be tiresome, but changing your surroundings and environment is worth it.
If you need some help with finding your ideal place in Canada for living after retirement, you should check out the article below:
What Is the Best Province in Canada for Seniors?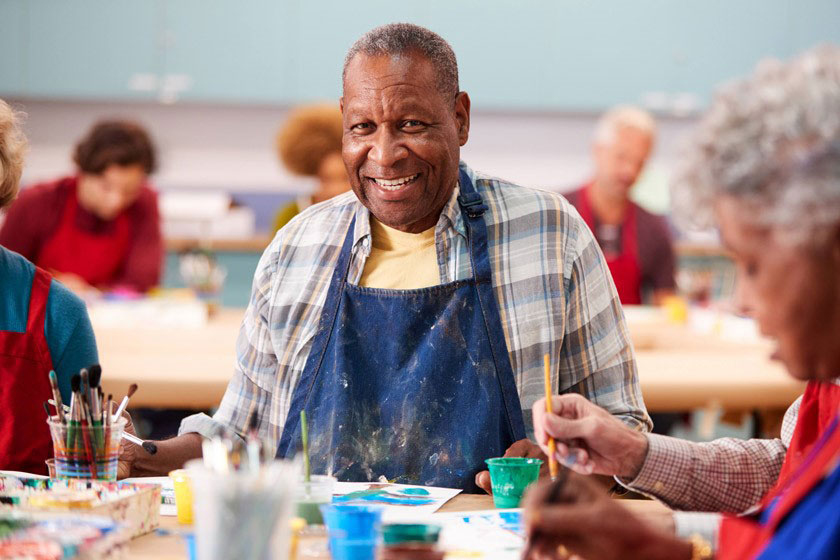 Befriend technology: Not always, but sometimes, a significant problem for seniors is that they develop a kind of hate relationship with technology because they assume it is too hard to keep up with. It is undeniable that technology is a developing industry, and every day, new equipment and devices are entering the market. But gaining sufficient knowledge about technology and trying to use it efficiently for a better life is pretty easy. If you take the leap and dive into the vast sea of technology, you will be shocked at how much easier life will be for you.
Learn something new: Despite what most people think, learning is never a means but an end by itself. So a great way to spend your retirement is to educate yourself in different fields that you feel you do not have sufficient knowledge about.
Find new hobbies: The best thing about retirement is that you have a lot of free time discovering what you like and dislike. You can experience new things, discover new facts, and find new perspectives. You get to know yourself better and find out what you enjoy doing the most with more time to yourself. The most popular leisure activities for seniors are gardening, writing a book, dancing, and reading. You can also take a look at a list of top hobby ideas for seniors to find hobbies that are made for you.
A Chance to Make Dreams Come True
Here's the problem with dreams in life: when you have them as a child, you have all the free time and energy to achieve them, but not enough experience and resources to fulfill them. As an adult, you find many resources and relationships. You probably have many ideas and ways to get to your dream, but you are usually busy with work, family, and daily life, so it's hard to find a time for actually doing anything flourishing. As a retired senior, you have the needed free time and resources to make your dreams come true.
As we said, you might not feel energetic enough, but among free time, experience, and energy, the last one is the easiest to find. 
The bottom line is
All you need is a heart open to new chances and a passion strong enough to keep you going. So reach deep down inside, find the thing you dreamed of doing as a child, and use your time to bring that activity to light. Retirement is not only a stage that lets you take a break and relax; it is also a period that allows you to try again for the dreams and goals you have not achieved yet.