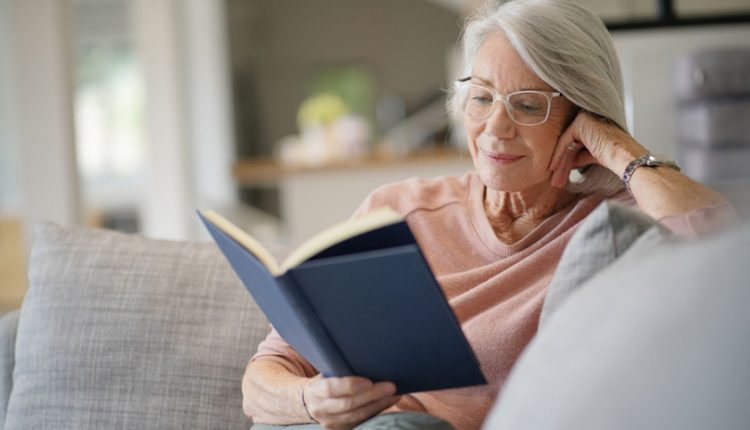 Can a 70-Year-Old Learn a New Language?
Picture this: You are 70 years old, you're leaning in your armchair by the fireplace, your grandchildren have just visited you, you have done everything you wanted to do in your life, except for one thing. You haven't learned Spanish, German, Italian, or any other language you wanted to speak when you were younger. And right at that moment, this critical question pops up in your mind:
Can you learn a new language even when you are 70 years old?
Language Learning for Seniors
Scientific Research shows that while learning a new language is easier when you are younger, it doesn't necessarily mean only younger people can do such a thing. The ability to learn a new language does not stop as you age. Just like a younger person, you can do anything you want and learn anything you want if you set your mind on it. In this article, we will discuss the benefits of language learning for seniors.
A Healthier Mind
The human Brain is Like a Plant. It needs attention to keep it from getting withered. In this Scenario, brain exercise is the water you give your plant. And what is a better exercise for the brain than learning a foreign language?
Scientists believe people who speak more than one language are less likely to suffer from mental diseases and common mental disorders like Alzheimer's or dementia as they grow older. The statics even show it usually happens much later than for ordinary people and is much less acute when they are exposed to such illnesses.
Bilingual people have better and more advanced cognitive abilities. When you learn a new language, you use areas of your brain that are actively connected to the areas responsible for functioning and doing tasks. An active mind like that will not easily allow your mental health to bring down its shields and give way to dementia or Alzheimer's.
A Younger Mind
Just like the way you take care for your skin and look for useful tips for seniors to take care of their skin because you want to look younger, you also need your brain to keep yourself mentally young. Take care. But you have to pay attention to a tiny detail: the human brain may be the only thing in the world that is taken care of with repeated use.
If you want to keep your brain in a healthy state, you need to challenge it daily. Sometimes, this challenge is only a small change in your daily routine, like taking a different route to the grocery store or reading a book in a genre you haven't read before. But learning a foreign language takes everything to the next level. It keeps your mind focused on a goal and improves the function of cognitive areas of the brain.
A More Sociable Senior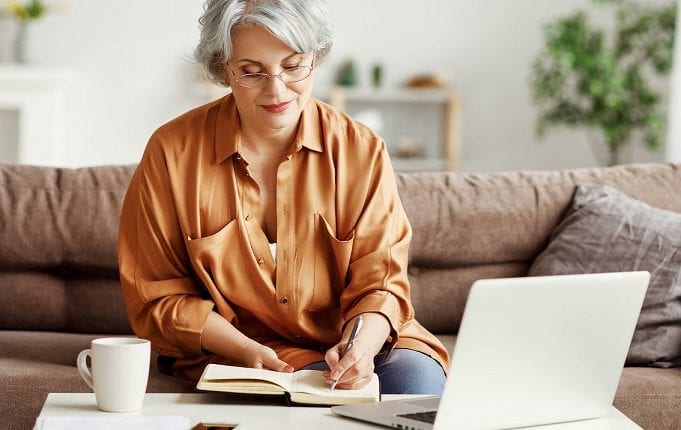 Apart from the medical benefits, learning a new language can help you improve other skills. People who know a new language can socialize and blend in with the crowd easier. It is safe to say learning a new language is undoubtedly an excellent exercise for your brain, which helps you function better in daily life and handle the pressures and stressful situations better. It also adds flexibility to your character, which makes socializing a lot easier.
Don't forget you can participate in many language courses available both online and offline. Taking part in such events is a perfect way to make new friends. It also gives you more subjects to bring into a conversation. As a result, you wouldn't tend to isolate yourself from the crowd, which can be very dangerous for your mental health as you age.
A More Confident Senior
Another thing a foreign language can help you improve is your self-confidence. When you haven't started learning yet, you wonder if it is too late for you to start. But the moment you dedicate your time to learning, you will see that your skills have remained unchanged, and you shouldn't have worried so much. You might even discover new abilities in the process. Once you start, you will get a sense of self-satisfaction incomparable to anything else in the world.
Here is an undeniable fact: Stars shine brighter when the sky is getting darker. It means that in more challenging situations, your successes are seen well under the spotlight. Any 18-year-old can learn a new language and be proud of it. A young mind learning something new is indeed impressive, but not as impressive as a 70-year-old learning a whole new language in a time when the common belief holds it difficult or almost impossible. You gain respect, respect for doing something most people your age didn't have the courage and confidence to try. You try when everybody else gives up. After years of hard work and giving an impressive performance in your professional and personal life, you find another reason to be proud of yourself.
The Advantages You Have Are Many
No one denies the fact it can be more challenging for seniors to learn a new language. But according to the studies, the ability to learn a new language does not stop when you get older, but you might also have some advantages younger people do not have.
Every day, we find ourselves in situations and conversations that introduce new words to us. So it's only natural for you to know more words, expressions, and phrases when you have lived for more days. Simply, the larger your vocabulary is, the more words you learn in a second language. Other than that, some linguistics believe seniors have the advantage of referring to resources and devices they have found over the years, making them use better strategies when they decide to learn something new.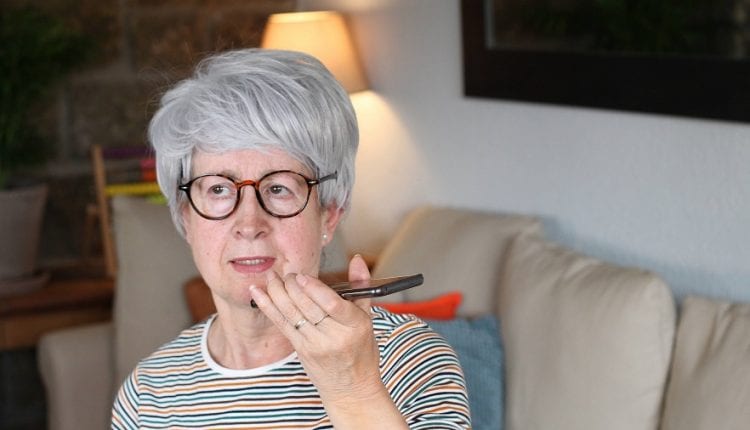 You Can Start Learning a New Language Right Now
Now, if you are determined to learn a new language, you are lucky. We live in an age flourishing with technological advancements. The resources used for learning a foreign language are so many that we have lost count of them. There are courses, books, applications, movies, and other forms of resources you can use however you wish. The world is on your side. Use this perfect way of spending your years of retirement and improve your skills. Learning a new language will open new doors for you and lets you pass barriers that others stood behind. Set aside your doubts and welcome the remarkable changes bilingualism brings to your world.