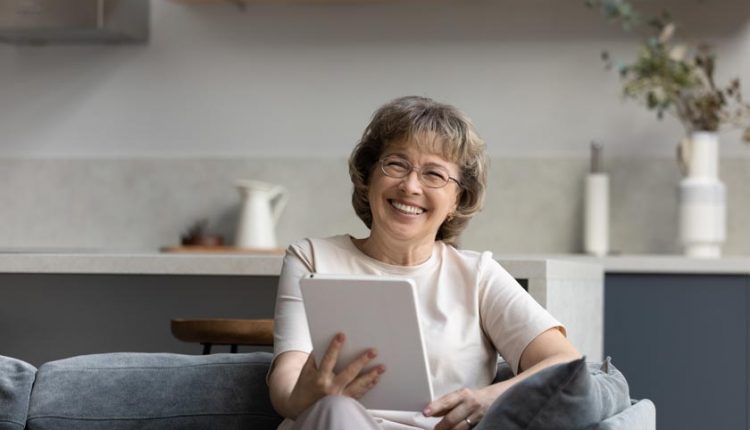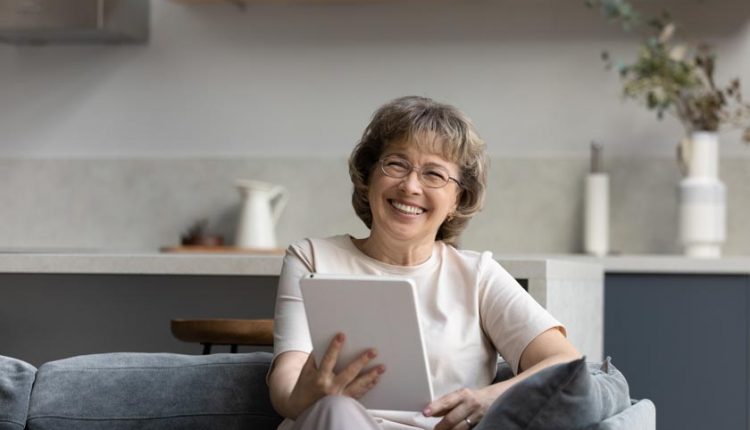 Playing video solo games for seniors is an excellent pastime. As you probably know, there are a variety of benefits seniors can experience depending on the game they play. Among the benefits of games are sharper memory and improved fine motor skills. But, playing certain video games can also help you manage stress. Games like these can develop specific abilities or build brainpower. Here are nine relaxing video games for seniors that you will enjoy playing.
Nine Best Relaxing Games for Seniors
With the following games, you can not only take your mind off of what's stressing you but also create executive functions that can help solve problems and stay organized–abilities that can reduce stress.
1. Journey
Platforms: PS3, PS 4, PC, and iOS.
Since its original release, the Journey has received praise for its beautiful visuals, simple but captivating storyline, and interesting multiplayer mechanics.
The game starts with you swaddled in red robes atop a dune with an expansive view of a shining mountain on the horizon. No one directs you; instead, you're guided by your instinct to reach out for that looming beacon.
The Journey keeps the controls hidden and straightforward; you can walk, jump, and sing, but it still comes up with some superb scenarios with those essential elements; these make the Journey an outstanding video game for seniors.
2. ABZÛ
Platforms: PS4, Xbox One, Nintendo Switch, PC and Amazon Luna.
It's too common to have strict time constraints when diving underwater in games. We're always looking for fresh air in survival solo games where we're running out of air. In ABZÛ, the creators of Journey have created a relaxing game that encourages you to take a little time out to take it all in. In a figurative sense, at least. You can explore the ocean at your own pace, allowing you to know it properly.
ABZÛ makes it easy and beautiful to explore the waters below, even if you don't know how to use a scuba mask in real life. The story is not complicated but exciting enough to get your adventure started.
3. Donut County
Platforms: iOS, macOS, PS 4, PC, Nintendo Switch and Xbox One.
A relaxing atmosphere and simple concept make Donut County a great zone out. Aside from the adorable artwork, get ready for plenty of lovely vistas along the way! Every locale is cartoony and fun to destroy. Nevertheless, it's a fun solo game.
You pilot a hole in the ground in Ben Esposito's quirky indie game. As more brightly-coloured objects fall into the abyss, the gap gets wider. As you start with simple things like bricks, you'll soon find yourself gobbling up entire tower blocks with your all-consuming maw.
4. Eastshade
Platforms: PC, Xbox One and PlayStation 4 consoles.
Eastshade is a beautiful little RPG game about painting. You are shipwrecked on a mysterious island of humanoid animals, creating illustrations for commission, exploring new areas, and crafting items to make money and find a way off the island. As the traveller painter in Eastshade, you have to capture the island on canvas. The island is serene and beautiful, and the story is compelling. For a few hours of pure immersion, you ought to play Eastshade, an excellent relaxing solo game for seniors.
5. Flow
Platforms: PC, PlayStation.
This game is designed for players who like to create their own experiences and enjoy games at their leisure based on their skill levels. It is precisely what many players want from a chill game session. Your task is to find food as a tiny plankton-like organism in a mysterious biosphere. When you consume other life forms, you evolve and can take on more significant threats. As a result, flow can be played as a more intense survival experience, but casual players can swim as they please. It's probably best known as a PlayStation release, but if you're in the mood for some surreal minimalism, you can download it for PC.
6. A Short Hike
Platforms: itch.io, Steam
With A Short Hike, you can follow your feet through the digital wilderness, a reminder of the small joys of hiking. The pixelated environment is packed with the familiar sights and sounds of the real backcountry.
In this open-world exploration game, the player must climb a mountain to receive cell phone service. The game is about hiking up a hill for a short time. Despite its humble name and self-explanatory gameplay, this game is one of the most relaxing and charming solo games for seniors.
7. Firewatch
Platforms: PS4, PC, Xbox One, and Switch.
As a gloomy journey from beginning to end, Firewatch features stunning visuals and a sense of isolation and mystery. In the game, you take on the role of Henry, a Wyoming fire lookout who left behind his life when his wife developed early-onset dementia. It may only take a few hours to play, but it's a little time well spent. The Firwatch has a beautiful presentation, excellent writing and voice acting, and an engaging and well-crafted story. Since its release, Firewatch has been the gold standard for walking simulators, which probably won't change anytime soon.
8. AER: Memories of Old
Platforms: PC, Xbox One, and Switch.
It is strange to fly through these dilapidated buildings, but it is also breathtaking. AER takes the player on a peaceful exploration of floating ruins through the main character's power to turn into a bird. AER: Memories of Old is a delightful game for seniors. While it does not do anything truly revolutionary, almost everything blends into an aesthetically pleasing and gameplay-centric experience.
9. Yonder: The Cloud Catcher Chronicles
Platforms: PS4, PC, Xbox One, and Switch.
Yonder: The Cloud Catcher Chronicles is an open-world adventure game across a beautiful, vibrant island. Exploration is the only focus of the game. The game has no enemies, no crafts, and no distractions. Enjoy the beautiful scenery and creatively designed creatures as you run through the wide-open world with eight distinct environments ranging from sunny tropical beaches to freezing snow-capped summits.
Final Words
Playing video games should not always be about violence and solving complicated problems. Video games for seniors can improve their memory and fine motor skills and, sometimes, manage stress. Hopefully, you will no longer feel overwhelmed by the crushing weight of stress playing these relaxing video solo games. 
Read more:
Top Games for Seniors to Entertain Themselves