The Best Skin Care Tips for Seniors
Indeed, getting old is inevitable but taking care of our skin while getting older is an option in our hands. As we grow older, we will find that our skin is not as firm as it used to be. The skin looks thinner, and the arteries are visible beneath it. These seniors' skin changes are a natural result of ageing and physiological changes in the body. Sometimes a person's age is different from the age of his skin. Genetics, poor skin care and exposure to harmful factors are some of the skin ageing causes.
Skincare is one of the main challenges for every older adult. Between the ages of 60 and 70, many changes occur in skin that can be unavoidable, but that does not mean that these problems are unsolvable. The condition and appearance of the skin will improve with proper skincare. If you feel dryness and irritation on your skin, good skin care and protection can help you feel more satisfied.
General Symptoms of Skin Aging
The ageing process occurs differently in everyone, but the general symptoms of the effects of ageing on the skin include the following: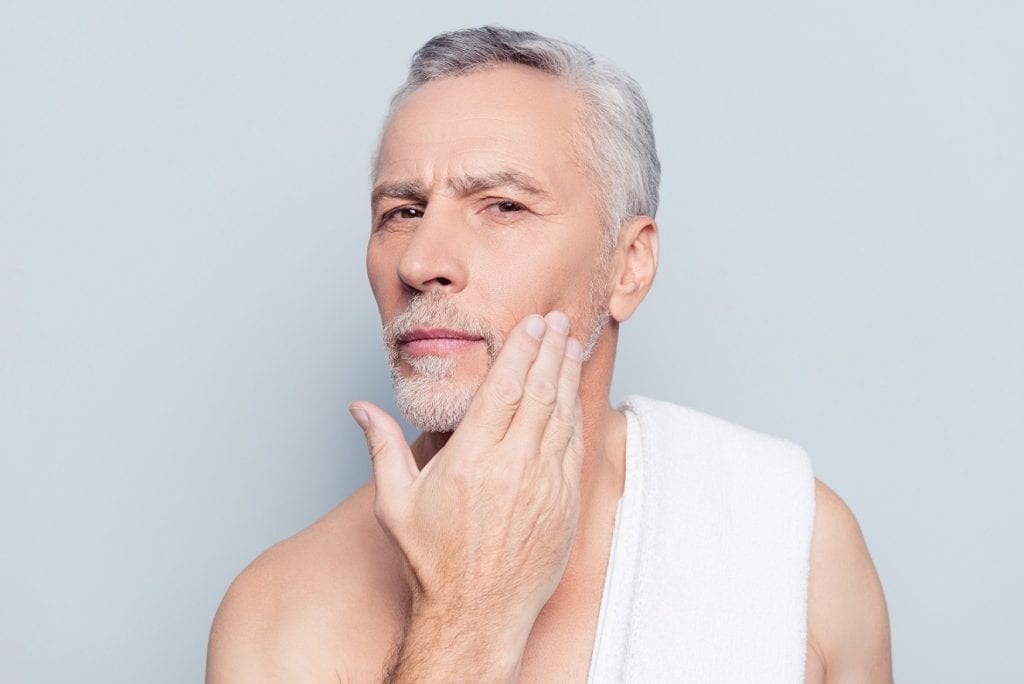 Dryness
Thinning of the skin
Itching
Formation of spots
Wrinkles
Skin infections
Bruising
Less sweating
Slower healing of the wounds
Although Most of these symptoms occur naturally during the ageing process, they are at the onset of the old age period. Unfortunately, these signs are not desirable for most of us, and in some cases, they can make us depressed. However, skin ageing is one of the ageing complications, and we cannot avoid it altogether. But with proper care and avoidance of skin ageing factors, the severity of skin problems in old age can be reduced or delayed. Some of these factors are as follows:
UV of the sun
Excessive or improper washing of the skin
Excessive use of cosmetics
Living in dirty areas
Sudden weight loss
Tips for Your Skin Care Routine
Dermatologists have various recommendations to protect the skin of older adults. The rest of the article is about skin care tips for seniors and ways people over 65 years old can take care of their skin.
Changing the Bathing Method for Better Skin Protection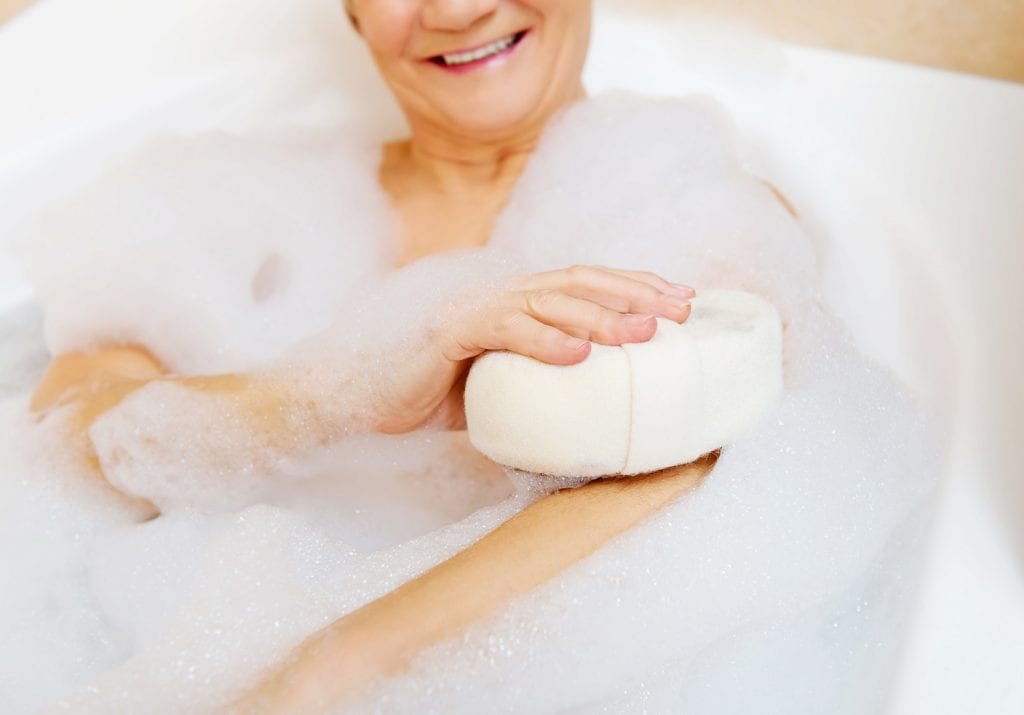 Bathing is necessary to relieve dry skin. Then some simple changes when bathing older adults can alleviate dryness and itching of the skin and prevent this dryness from becoming a severe problem:
Stop using regular soaps. Various alternative soaps make the skin softer with their emollient additives.
 Do not use boiling hot water for bathing. Hot water removes the skin's natural oils, which can increase the dryness of the skin.
Use a soft cloth to wash your skin. Harsher bath clothes can irritate your skin.
It is necessary to keep your bath time short. It is better for the skin. You may find that you do not need to take a bath every day. Ten minutes of bath or shower is enough for seniors.
Gently dry the skin after bathing, but keep some moisture on your skin. So, having some wetness on the skin when using a Moisturizer for elderly skin helps hydrate your skin.
Use unscented moisturizers to reduce the dryness of your skin throughout the day. That can restore the moisture of the skin.
Changing the Humidity of Home
It is necessary to use air humidifiers and fumigation when the air in the house is dry. Heating and air conditioning can remove moisture from the air. Dry air can cause dryness and itching in your sensitive skin. Maintaining the house's internal humidity between 45 to 60% can help older adults take care of their skin and reduce dryness. You can easily measure the air's humidity with a hydrometer, which you can purchase at home appliance stores.
Wearing Gloves as a Protection
On the other hand, the elderly are interested in various outdoor activities, such as gardening. These activities can expose the skin of seniors to multiple chemicals and sunlight directly. So it is necessary to use proper gloves when doing housework and gardening. Wearing gloves also reduces the risk of damage to the skin while working.
Using Sunscreen Cream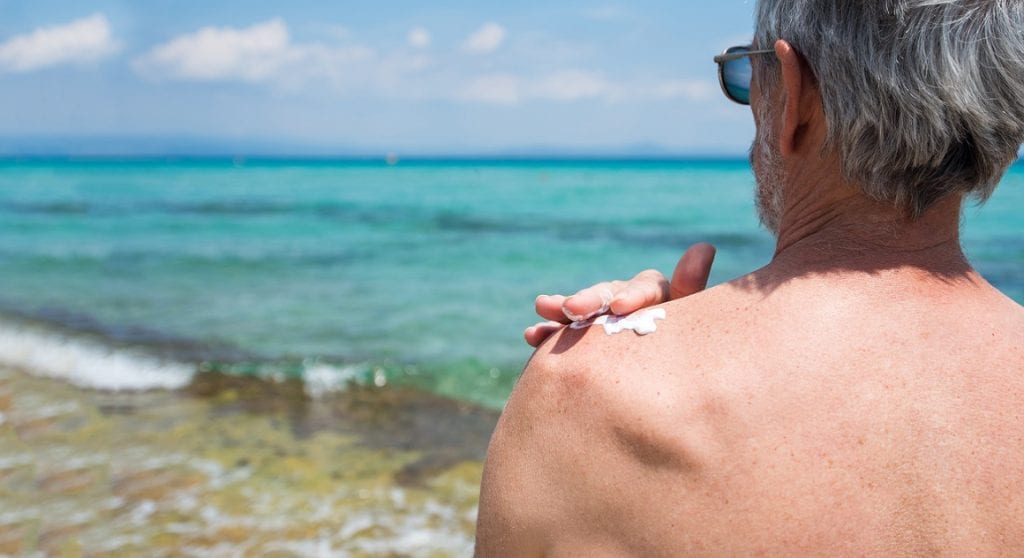 Our bodies can absorb vitamin D from the sun. However, excessive exposure to sunlight is dangerous for our health. It is necessary to use sunscreen creams as the best method. By not using sunscreen, wrinkles, age spots, and blemishes caused by skin discoloration may become more severe.
At this stage of seniors' life, sun protection still has many benefits. Using sunscreen helps prevent new and more severe skin blemishes and reduces the risk of skin cancer.
Use sunscreen with higher SPF. It is required to apply the cream on all parts of the body that directly contact sunlight. Try to look for shady areas whenever you are outdoors because sunscreen cannot ensure 100% protection against the sun's harmful rays.
Use Unscented Products
Use products that do not have a strong odour. Fragrances, colognes, and skincare products that contain fragrances can irritate your skin. By stopping using these items, you can reduce the risk of dry and itchy skin.
Periodic Skin Cancer Examinations
See a dermatologist for periodic skin cancer examinations. Around the age of 50, the risk of skin cancer and pre-cancerous tumours increases. Once you diagnose and treat skin cancer early, no further treatment is needed, but it becomes more difficult with late diagnosis and the spread of skin cancer.
Reconsidering Your Medication
The elderly usually take several medications to keep some physical factors such as blood sugar and pressure under control. But some of these medications can cause skin irritations as a side effect. If you notice any change after taking a medicine, ask your doctor to prescribe an alternative treatment. Some ointments also cause skin dryness and should be avoided.
Enhance Collagen Production
Collagen is the most common protein in the body. It helps our body organs to come together and is very important for the strength of our skeletal structure. Because the body's collagen levels are higher, the cells look younger and stronger. By increasing the production of collagen in the body of the elderly, they can have younger skin, which is exactly the answer to the question of how to look younger.
Skincare Tips to Increase Collagen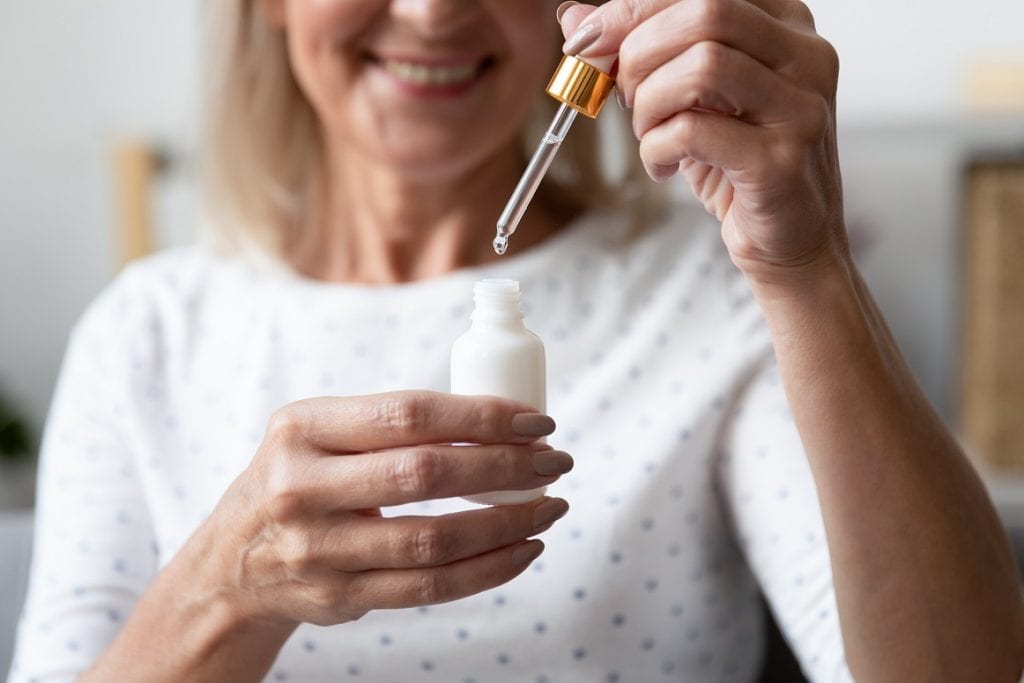 Aloe Vera
Aloe Vera gel can heal wounds. Also, it increases collagen production, which can use either topically or even orally. This stimulant of cell growth can help boost collagen production in your skin. Aloe Vera can be applied directly to the skin in many products on the market that contain it. Taking an oral Aloe vera supplement also improves skin quality.
Foods Rich in Vitamin C
Vitamin C is essential for the synthesis of hyaluronic acid. Hyaluronic acid can accelerate recovery time and relieve joint pain. Without adequate amounts of vitamin C, your body will not benefit from the sources of hyaluronic acid. Studies show that hyaluronic acid can help boost collagen production in the human body. Also, Hyaluronic acid is found naturally in the body but decreases with age. Eating foods rich in vitamin C and amino acids can increase hyaluronic acid levels and collagen in the body because both are important for the skin. Briefly, oranges, red peppers, cabbage, Brussels sprouts, broccoli, and strawberries are rich in vitamin C. 
More Resources: The Best Vitamins for the Elderly during Winter
Ginseng
The anti-ageing effects of ginseng are well known. Ginseng is absorbed into the skin without the side effects of many chemical drugs and helps the skin retain its original vitality. It boosts collagen growth. Studies have shown that ginseng can protect the skin against the effects of the sun's ultraviolet rays. Antioxidants that enter your bloodstream when you take ginseng supplements or drink ginseng tea can take care of healthy cells and increase skin radiance.
More Resources: Best Foods to Prevent Cancer in Old Age
Seaweed
Seaweed is gaining more and more popularity as a skincare and beauty ingredient. However, most skin damage is because by oxidation or exposure to harmful elements. Seaweed prevents oxidation and loss of skin elasticity and collagen. You can eat seaweed in food or add them to your diet via a supplement.
Stop Smoking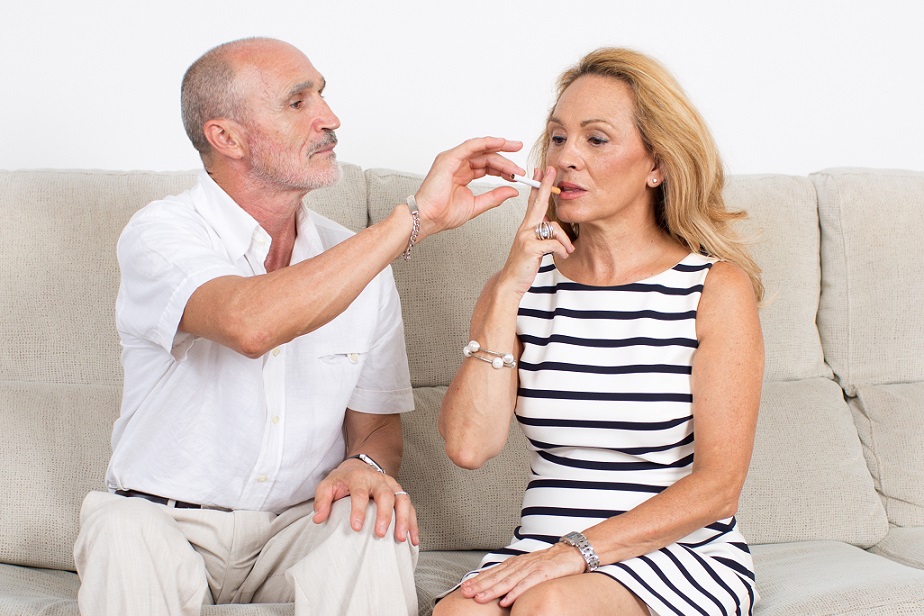 Also, smoking can cause premature ageing of your skin. By quitting smoking, you can enhance the vitality of your skin.
Conclusion
Although being younger is valuable, beauty is not limited to human skin. Most importantly, healthy skin is an indicator of the overall health of the body. It is impossible to eliminate the effects of ageing and the effects of time.
After all, it is better to take care of our healthy skin than to seek treatment in the future and reduce the effects of ageing. Increasing collagen production, quitting smoking, using sunscreen, and applying lifestyle changes affect our appearance and the body's general health and retain the skin's vitality during old age.
Read More: 15 Best Mascara for Older Women