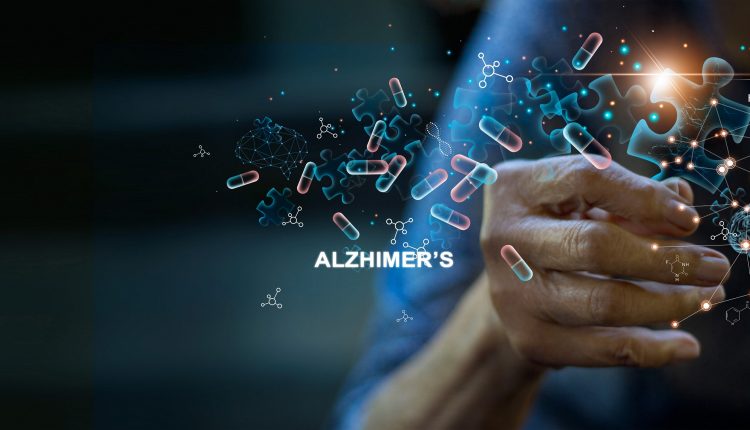 Alzheimer's Treatment Clinical Trial Shows Promising Results
Memory loss, language difficulties, and unpredictable behaviour characterize
Alzheimer's disease
. More than 6 million Americans suffer from this debilitating disease. There are more than 300 Alzheimer's Treatment in clinical trials, according to the Alzheimer's Association. Biogen and Eisai's pharmaceutical companies have released encouraging clinical trial results regarding Alzheimer's treatment.
In addition to several prescription drugs available to manage symptoms, the disease currently does not have a cure. The FDA approved Aduhelm in 2021 for patients with Alzheimer's disease in the early stages.
Researchers have tried for years to target a signature feature of the disease: amyloid plaques in the brain, clumps of protein that disrupt neurons and other cells. However, drugs that remove plaques or inhibit them have not subdued symptoms. According to reports, the new treatment is the first to do so.
By slowing cognitive and functional decline, Lecanemab may be able to make a clinically meaningful difference for people living with Alzheimer's disease and their families.
What Is the Latest Treatment for Alzheimer's ?
The pharmaceutical companies Biogen and Eisai released encouraging clinical trial results for Alzheimer's patients. In people with early-stage Alzheimer's, Lecanemab reduced cognitive decline by 27% compared to those taking a placebo after a year and a half. The trial might offer hope to some of the millions of people worldwide suffering from this condition who lack any treatment options.
Over 235 sites were selected in North America, Europe, and Asia for the Phase 3 trial from March 2019 to March 2021. A total of 1,795 people, ages 50 to 90, with mild cognitive impairment caused by early Alzheimer's disease or mild Alzheimer's disease-related dementia took part in the study.
Randomly, half the participants received intravenously administered Lecanemab, and the other half received a placebo. Lecanemab is a monoclonal antibody that binds to amyloid beta, a hallmark of dementia.
At the start of the trial, both groups scored about 3.2 on the CDR-SB, or clinical dementia rating. Such a score is consistent with early Alzheimer's disease, with higher scores indicating more significant cognitive impairment. Compared to the placebo group, the CDR-SB score went up 1.21 points by 18 months with Lecanemab.
There was an average amyloid level of 77.92 centroids in the Lecanemab group and 75.03 centroids in the placebo group at the beginning of the study.
The Lecanemab group had about 6.9% of participants withdraw due to adverse events, while the placebo group had 2.9%. The placebo group had 11.3% serious adverse events, and the Lecanemab group had 14.4%.
After 18 months, Lecanemab reduced amyloid levels by 55.48 centroids compared with the placebo.

Will There Be a Cure for Alzheimer's?
Researchers have found Lecanemab offers a potential treatment for Alzheimer's disease. Although certain serious adverse events have been reported as a side effect of the drug.
According to the study, patients with the drug group were most likely to experience adverse reactions to the intravenous infusions and abnormalities on their MRIs, such as swelling and bleeding in the brains.
Dr. Marwan Sabbagh, an author of the study and professor at the Barrow Neurological Institute, said infusion-related reactions, ARIA-H and ARIA-E, and headaches were the most common adverse events. According to him, such events usually resolve within a few months.
According to the trial data, 17.3% of patients receiving Lecanemab experienced ARIA brain bleeding. 9% of those receiving placebo experienced ARIA brain swelling.
The condition may not cause symptoms in some people, but it can occasionally lead to hospitalization or long-term impairment. ARIA appears to be more common in people with the APOE4 gene, which increases the risk of Alzheimer's disease and other dementias. Researchers found that ARIAs were numerically less common among non-carriers of APOE4.
Also, about 0.7% of Lecanemab participants and 0.8% of placebo participants died. Corresponding to six deaths in the Lecanemab group and seven in the placebo group. According to the investigators, no deaths occurred due to Lecanemab or ARIA.
How Close Are We to Alzheimer's Cure?
By the end of March, the company plans to file for approval in the United States for the drug. A "priority review" has been granted to Lecanemab by the FDA.
The FDA accepted Lecanemab's Biologics License Application in July under the accelerated approval pathway, Eisai said. While the drugs are being studied in more extensive trials, the program allows for early approval of drugs that treat severe conditions.
The FDA grants formal approval when clinical trials confirm the drug's benefits. If the confirmatory test does not show benefit, FDA regulations could result in the drug being taken off the market.
According to the Alzheimer's Association, the FDA will decide whether to approve Lecanemab by January 6, 2023.
Final Words
Lecanemab is one of the first experimental dementia drugs to show promise. It appears that Lecanemab slows the progression of cognitive decline.
Researchers found that Lecanemab reduced brain amyloid levels in people with early Alzheimer's disease and was associated with less cognitive and functional decline than placebo at 18 months. But, it also had adverse effects. There is still a need to investigate further the efficacy and safety of Lecanemab in the early stages of Alzheimer's disease.