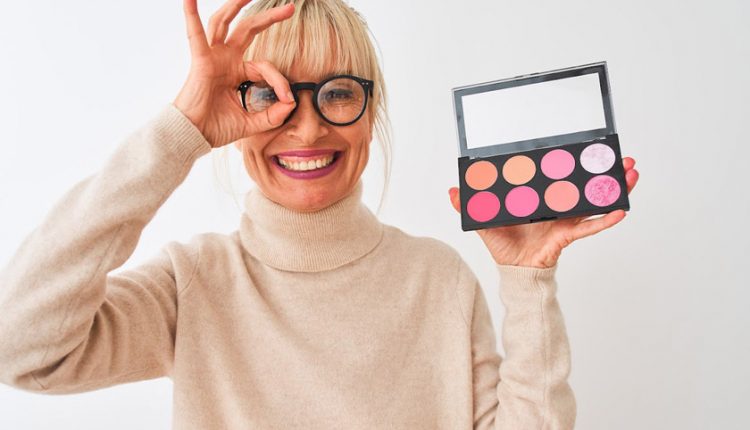 Best Eyeshadows for Mature Eyes
Who can forget Tyra Banks' frightening eye makeup at the 2012 Moth Ball? Perhaps you remember those days when she was on top of headlines and had shocked many people. Who knows? Perhaps Tyra or her makeup artist misinterpreted what best and suitable eyeshadows for mature eyes are! Christina Aguilera's shocking makeup fail in 2004 might also be well remembered for that awful pink eyeshadow. Do you see? It doesn't really matter who you are; a poor choice of eyeshadow can ruin your whole look. Choosing an eyeshadow for senior women requires even more excellent care since not every eyeshadow will have the desired effect.
Your eyelids start to sag, droop, and get thinner as you age. Over time, wrinkles gradually appear on them. Now here's the point. While a suitable eyeshadow can easily conceal and camouflage the drooping eyelids and take years off your face, an inappropriate one can quickly get piled up between the lines and make you look even older.
Many different colours, textures, and brands are available in eyeshadow products; thus, you will definitely need a guide on what to buy and avoid. Fortunately, you have come to the right place; here's where you will find the information you need. The following article will guide you on the kind of eyeshadow that best suits your eyes and makeup.
The Challenges of Applying Eyeshadow for Women over 60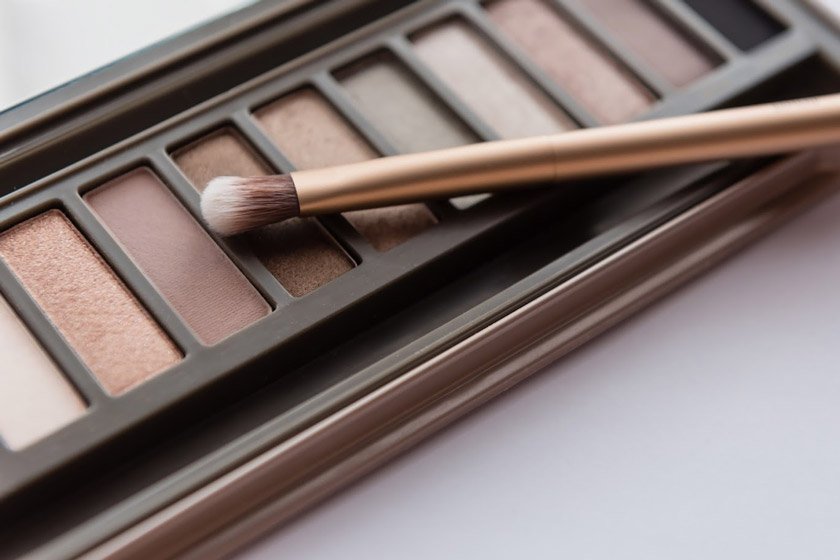 Some of our facial features slightly change as we age, so applying makeup might require different techniques. Here are a few conditions that might make applying eye makeup harder for seniors:
Hooded Eyes
A heavy brow bone with a deep crease signifies hooded eyes. When you have hooded eyelids, excess skin conceals the crease. You will appear to have smaller upper eyelids due to this condition.
Look in the mirror and keep your eyes open. If the natural crease is not visible, your eyes are hooded. Hooded eyes are a genetic feature and have nothing to do with age. However, your hooded eyes will be more noticeable as you get older. Not all eyeshadow applying techniques will be effective if your eyes have a hooded shape.
Wrinkles
Wrinkles and fine lines are probably the most noticeable changes on your face as you get older. Your eyelids are not safe from these changes either.
Your eyelids will get thinner with age, so wrinkles will appear on them. When you apply eyeshadow to a wrinkled eyelid, the product will easily get piled up between the lines. It might ruin your makeup and make removing it a hassle if you are not careful.
If you want to know how to look young in your senior years, there are tips and ways to consider. But wrinkles are still a part of what makes applying makeup rather hard for older ladies. You can resolve a great deal of these problems by choosing the right eyeshadow.
.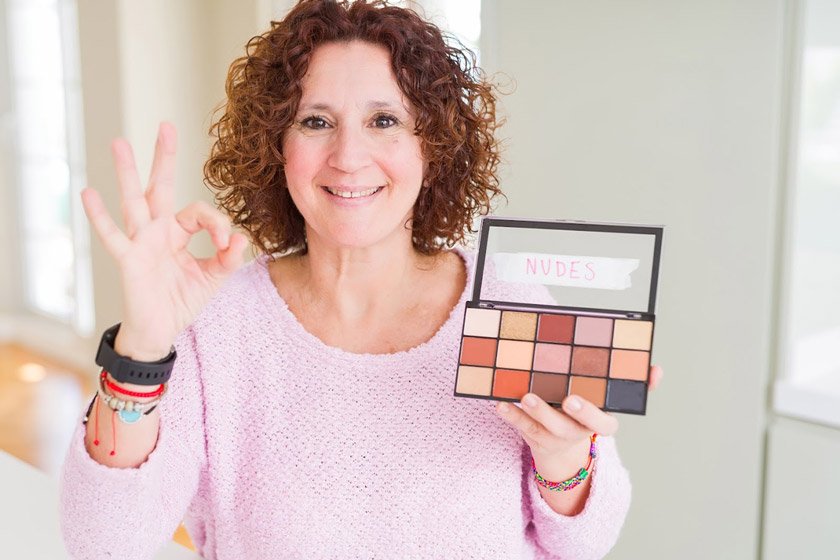 Best Eyeshadow for Older Women
There are a few tips and details to keep in mind when choosing eyeshadow for mature women. There are specific colours to avoid for mature eyes, while others look gorgeous.
Additionally, some types and textures of eyeshadow will make the job more difficult for seniors, so there are things to consider in that regard as well.
Cream or Powder?
There are various types of eyeshadow, but it mainly comes in powder or cream forms. While powder eyeshadow is the traditional form that we remember and might be more comfortable with, cream eyeshadow is easier to apply. Plus, powders might get accumulated between the wrinkles on the eyelids, which is the reason to consider cream eyeshadow.
Notice that applying cream eyeshadows might result in some undesired creasing if you have hooded eyes. So, in this case, powder eyeshadow might be better for you.
Matte or Shimmer?
Shiny, sparkly types of eyeshadow are stunning and look nice. But let's face it, they hardly look good on young eyes, let alone mature eyes with possible lines and wrinkles. So while shimmery eyeshadow looks nice on the palette, it might not look nice on your eyelids.
Matte eyeshadow does not emphasize the lines on your eyelids and gives you a more natural look.
What Colour of Eyeshadow Should Seniors Use?
The short answer is: stay natural. It means using neutral colours like light brown, light pink, beige, or gray. Any shade of these colours will likely look good on you.
Generally, nude colours are an excellent choice for mature eyes because of the natural look they provide. You should probably avoid frosty colour hues because they will accentuate your eyelid wrinkles.
Best Cream Eyeshadow for Mature Eyes
The best form of eyeshadow over 60 years old is the one with a cream formula. Here are a few product recommendations to consider when buying cream eyeshadow.
Jillian Dempsey Lid Tint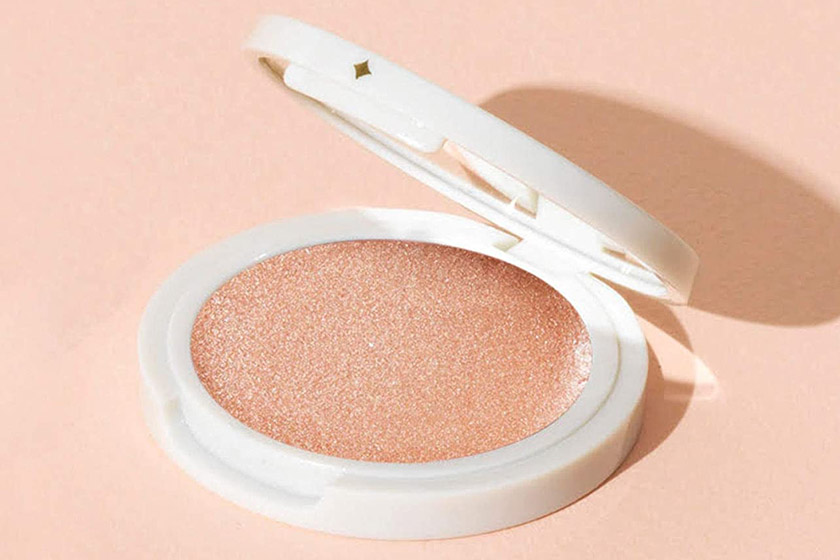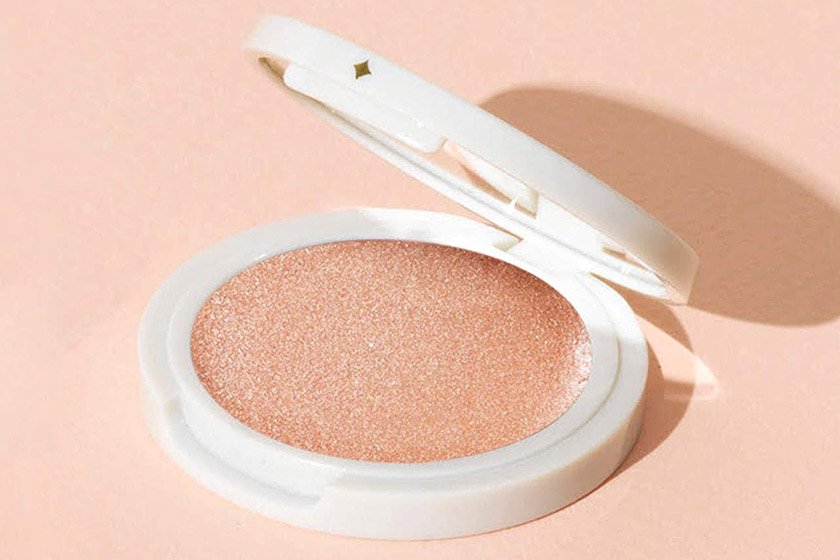 How do you feel about using a product which celebrities and makeup artists have praised? This cream eyeshadow will give you the pretty eye makeup you want and is available in shimmery and matte finishes.
It is easy to blend and apply and gives your eyes a smokey, attractive colour. Jillian Lid tint has a vegan formula, and you can be sure that your eyeshadow is made with natural, organic ingredients only, and never worry about harmful chemicals.
Maybelline New York Color Tattoo Cream Eyeshadow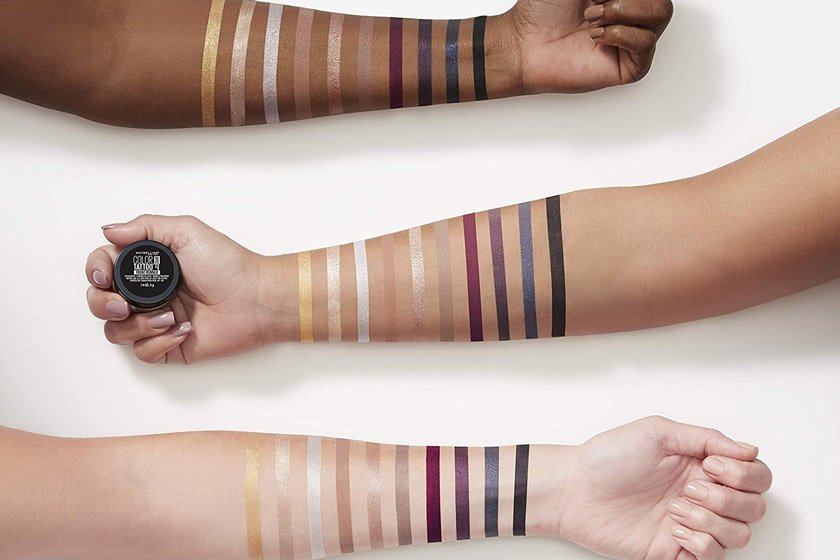 Easily lasts for a day and lets you enjoy the creamy texture in any finish you want; matte, shimmery, or metallic.
The colour pigments in this shadow are highly saturated and intense, so whether you apply one layer or more than one to darken your eyes, the colours will appear vibrant. The product is designed for application with fingertips.
RMS Beauty Eye Polish – Natural Cream Eyeshadow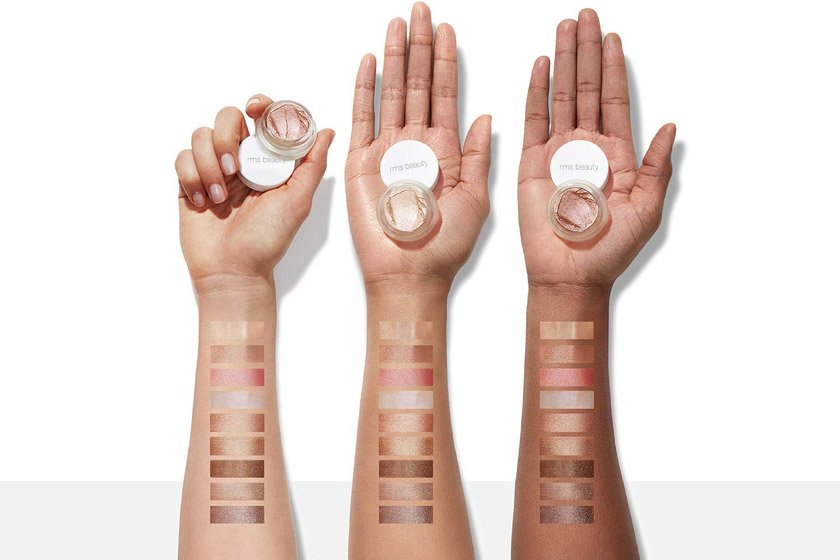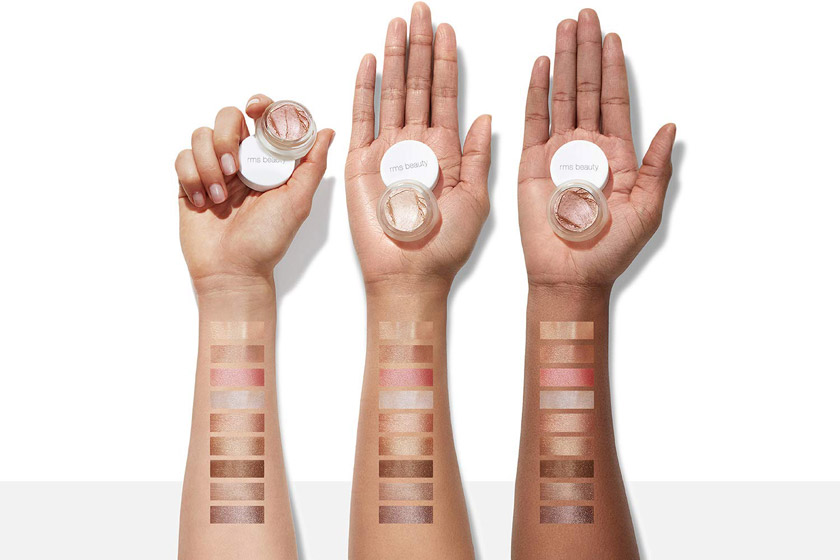 This is probably the most natural organic eyeshadow you can find. It lasts on your eyelids for quite a while and gives you a gorgeous, natural look.
This eye polish nourishes and moisturizes the eye area, so you do not have to worry about drying the area near your eyelids. The finish is subtle and glossy with a light-reflective effect that creates harmony with any skin tone.
This product is especially suitable for dry and ageing eyes and gives you a more youthful appearance.
Revlon Colorstay Creme Eye Shadow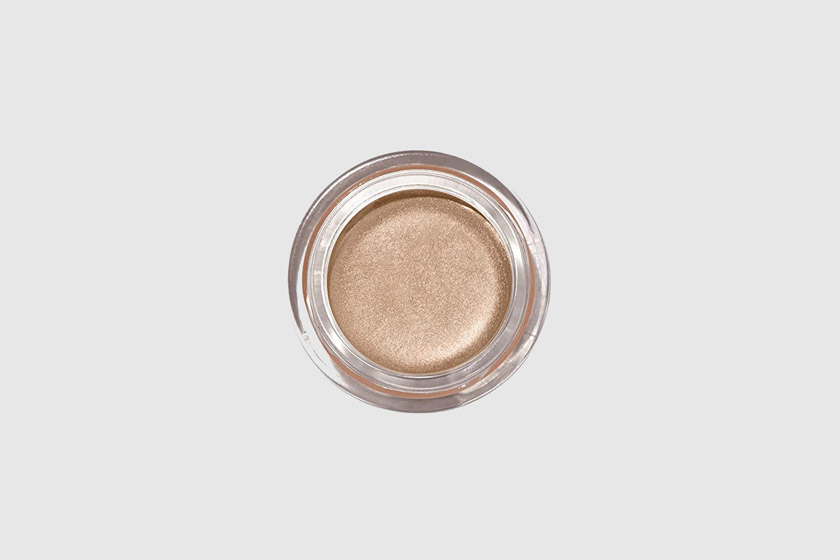 This long-lasting product is waterproof and has a smooth, creamy texture. You can be sure that your eyes will look gorgeous for the next 24 hours after applying.
You will have no difficulty applying and blending this eyeshadow because it comes with a built-in brush placed in its cap. You can order this eyeshadow in multiple shades and two finishes, matte and shimmery.
Magnetic Luminous Eye Color Pencil Copper Foil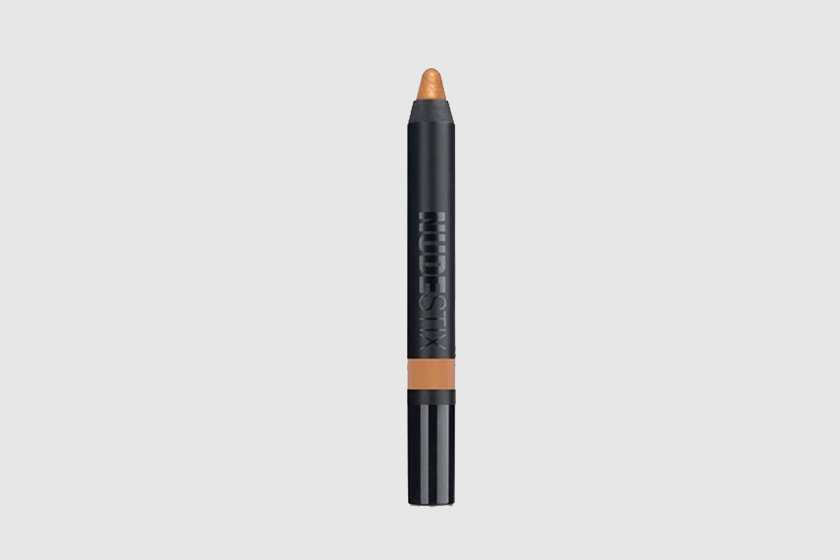 Of course, apart from adding shades to your eyelids, you can use this product as eyeliner, base, and highlighter all at once. It gives off an intense colour, and since it is waterproof, you can wear it for a long time without worrying about your eye makeup.
Since the product is in a pencil shape, it glides across your eyes very easily and gives them a beautiful look.
Best Matte Eyeshadow for Older Eyes
The following products are considered the most popular eyeshadow brands with matte finishes that give you a natural but elegant look.
L.A. COLORS 5 Color Matte Eyeshadow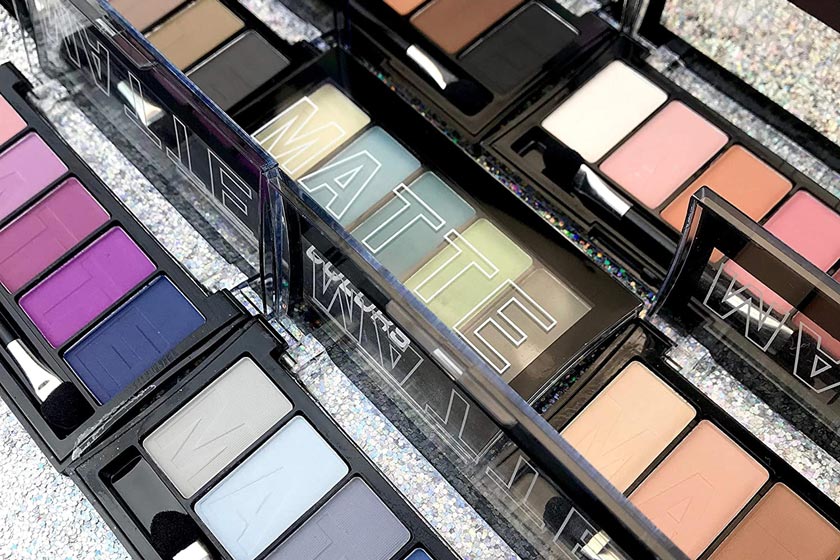 If you are more comfortable with powder-formed eyeshadows, you will enjoy this one. The shades are intense, soft, silky, and blend well; they will easily draw attention to your eyes.
Each palette contains five matte shades with a smooth texture from the same colour family. The colours go from neutral to bold, so you can create any look you desire. The matte shades featured in this palette will look great on mature eyes.
L'Oreal Paris Colour Riche Monos Eyeshadow, Matte Chill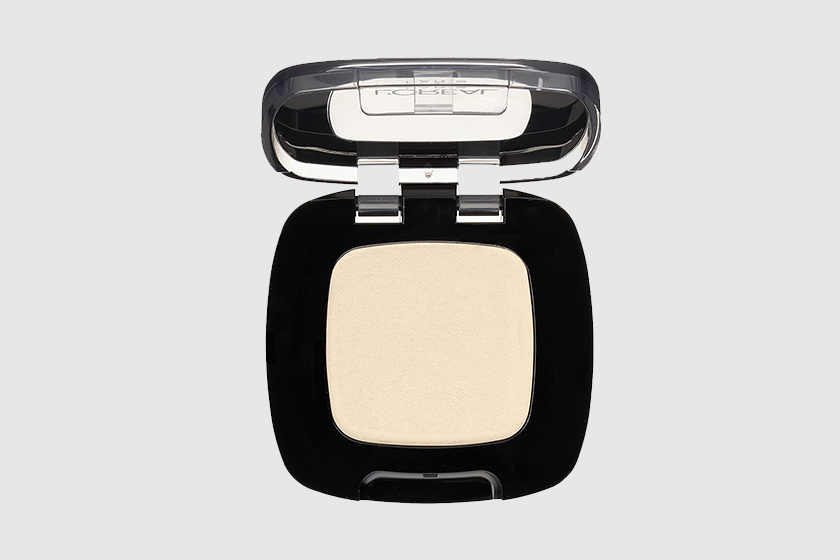 This light-coloured matte eyeshadow is easy to apply and lasts for long periods with no problem. This eyeshadow has a smooth texture that sits well on your eyelids with its gel-to-powder form.
You can wear it comfortably throughout the day since the soft texture feels light on your lids. It is available in multiple colours and comes in matte, shimmery, and velvet finishes.
BYS Nude 4 Eyeshadow Palette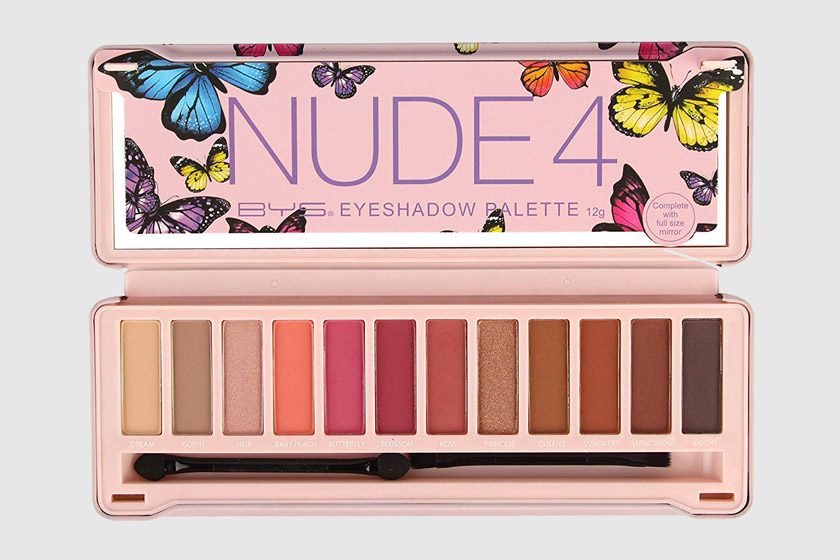 Another long-staying product that contains 12 colours in each palette, giving you a natural, beautiful look.
It is easy to apply and lasts for about a day after one application. With this palette, you can choose either a matte or metallic finish that is soft, smooth, and highly pigmented. The shades will go well with any skin tone and easily draw attention to the eyes.
IT Cosmetics Naturally Pretty Essentials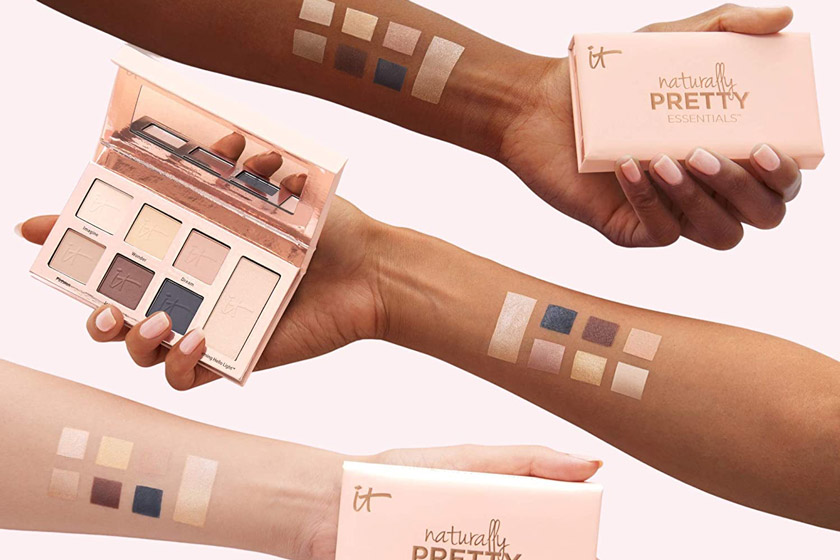 The anti-ageing ingredients in this product's formula make it a wise choice for mature women. You can easily apply this eyeshadow and enjoy the naturally smooth and matte texture.
With the bonus Transforming Hello Light shade, six full-size shadows turn from matte to radiant satin for a total of 13 stunning shades!
Stila Suede Shade Matte Liquid Eye Shadow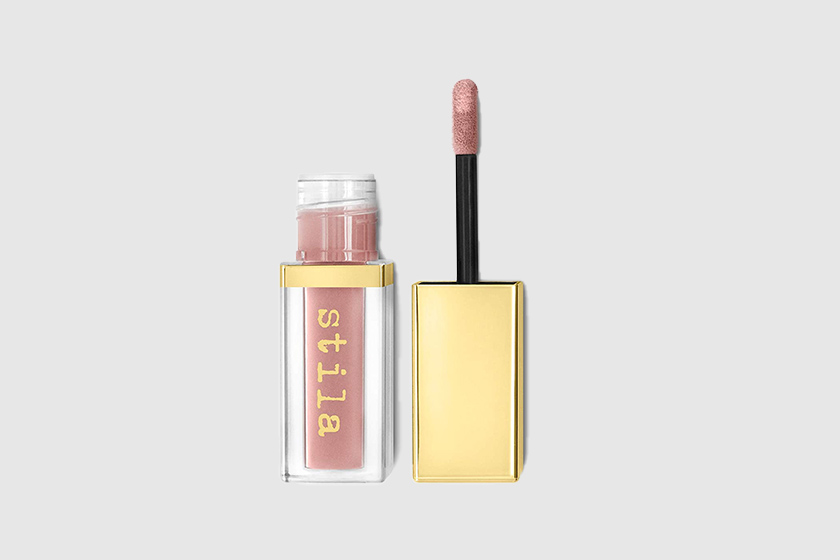 This product has a liquid form that makes it easy to apply. You will be pleased with the velvety, creamy matte texture that lies nicely on your eyelids.
With this product, there is no need for using a primer or eyeshadow base underneath because of its formulation. However, you can choose to wear it alone or with other eyeshadows.
This long-wearing, liquid matte eyeshadow is available in neutral or bold colours of your choice and will feel fresh and light on the eyelids.
When you choose your eyeshadow and apply it, highlighting the area under your eyebrows with a light layer of concealer will naturally help your eyes look brighter.
You can also use concealers to diminish the shimmery finish of your eyeshadow and give it a matte look. Of course, for this to work perfectly, you need to know the best concealer for mature skin.
Final Words
A light shade of eyeshadow with a creamy and silky texture can easily make your eyes appear brighter and more attractive. You only need to choose the right product with a natural-looking finish that compliments your skin tone and is easy to apply.
There are a lot of eyeshadow products for senior ladies; make sure to do your research and make the best purchase.