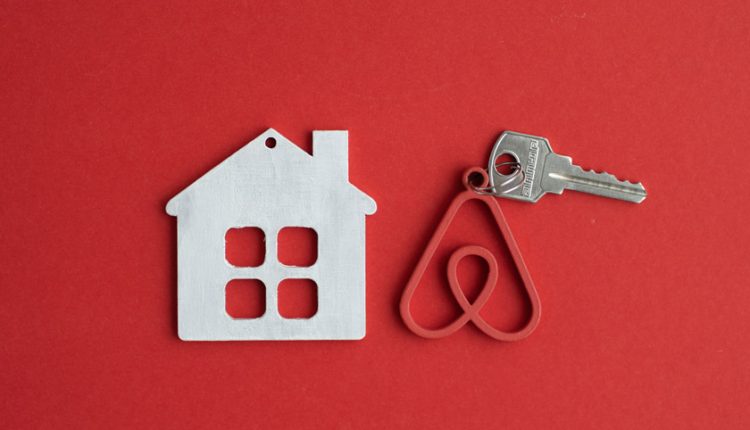 How to Become a Host on Airbnb?
Can you believe roughly 400 guests check in to an Airbnb every two minutes!? This is one of those facts that seems believable and unbelievable at the same time.
Airbnb is an online marketplace for lodging and accommodations. This company mainly provides homestays for vacation rentals and tourism activities. Travellers can explore options for renting and choose a place to stay. However, you can cooperate with Airbnb as a host if you have a proper place for rent.
Becoming a host on Airbnb can be a fantastic source of income for seniors looking for ways to save money after retirement. Read this article to the end to know how you can become a host on Airbnb.
Airbnb Hosting Guide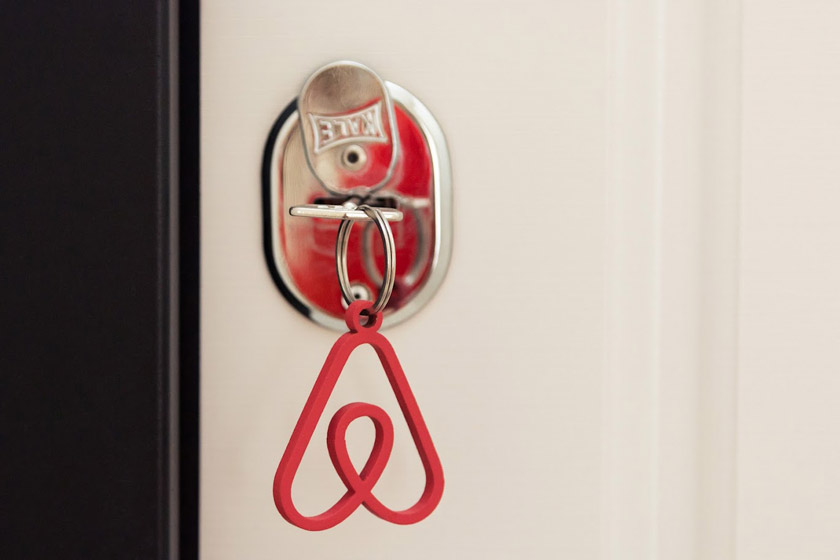 Becoming a host on Airbnb and renting out your place to travellers or tourists needs specific requirements. The Airbnb Tutorial host we have provided for you here can tell you all about the necessities of being a host and the recommendations that would make you a better one.
The Airbnb app connects guests with you. When guests choose your place among the other options, they can contact you and book the place. Decide on the area you are about to rent out, whether a single room or an entire house and then follow this guide step by step to become an official Airbnb host.
Make a Listing
Enter the Airbnb website, enter the page for hosts, and sign up. Once you can log in as a user, create a new listing. The website asks you basic questions that are pretty clear and straightforward. Here you can enter details about your place. The information you need to enter at this stage mainly are:
The address of your place
The number of bedrooms and bathrooms available
The type of your property. You can rent out an apartment, a house, or a hotel room
The number of guests you can afford to serve according to your space
Any other details your potential guests would appreciate knowing beforehand
The number of beds your guests can use and the sleeping arrangements
On Airbnb, nothing helps you win guests over as much as details. If your place has aspects and features that stand out among other rentals, definitely mention it. Those details make your house unique. The more accurate the information you feed your guests is, the higher the chance of making a profit as a host.
Add Photos
People browse through all kinds of places on the app and see your place that offers no pictures at all. At times like this, the guest would not know what type of atmosphere they are facing, noting will intrigue them, and they would skip your offer and choose another location at once. Adding images to your hosting profile is a real game-changer.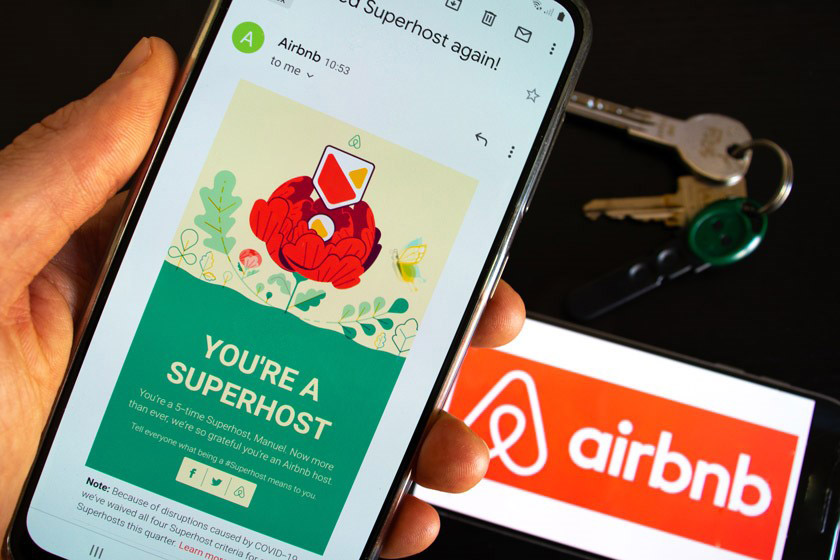 Set Straight Your Rules
When you are a host, you can always use the phrase "my roof, my rules." Let the guests know if you have any reason to forbid bringing along pets, smoking, or throwing parties. This way, you can prevent unpleasant encounters and unfortunate arguments.
Remember, you are doing this only to make extra money and meet new people; you shouldn't let hosting become a burden to you or your health.
Set Your Hosting Schedule
Cancellations are a pretty big deal on Airbnb. So it would be bad for your image as a host if you cancel a reservation at the last minute. In short, try to accept hosting only when you are certain that you will be available. Airbnb has a calendar that lets you set dates for when you are available as a host, so notify guests using this feature and let them know when you cannot accept them. Also, you can choose how far guests can book in advance or how much sooner you need to be notified about a reservation.
If, however, you know no one will be available at the time of the arrival of your guests, you can always use self-check-in options. Of course, you will have to let your guests know if they have to check in themselves and mention the check-in details on your hosting profile.
Set the Prices
It is up to you how much you want to charge a guest per night and in total. Nonetheless, it is worth noting that Airbnb tools can help you pick your prices in a standard way. These tools also allow you to assign custom pricing controls during specific seasons and weekends.
However, some hosts believe that Airbnb recommendations on pricing may not always be profitable for hosts since the primary goal of Airbnb is to increase the number of bookings, not the amount of money its hosts make.
Nevertheless, make sure your prices are within the realm of reasons. If your prices are too low, you will easily lose money. If your prices are too high, you will quickly lose guests and customers.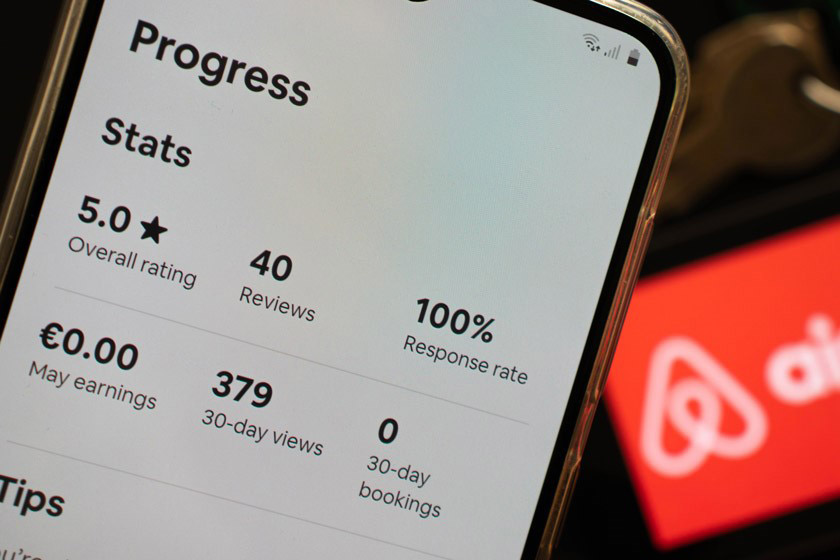 Remember that your guests can review your rental and share their experience of staying at your place on your profile. Your potential guests will be able to see these reviews, so as a host, you need to say goodbye to your guests while they are content and satisfied with your services.
Interact with your guests whenever they need it. Try to leave a good impression. There is no need to mention that meeting guests and communicating with them can help you avoid loneliness by socializing.
Becoming an Airbnb Host in Canada
In general, companies that offer opportunities for citizens to rent out a place for a short time, like Airbnb, are legal. However, an Airbnb host in Canada must have a license and appropriate insurance. Airbnb regulations in Canada may differ from province to province. So make sure that nothing, including local laws and regulations, stands in your way of becoming a host on Airbnb.
Please note that the money you make from renting out places on Airbnb is considered taxable income. That means, according to the rules of the government of Canada, you need to announce that you have a source of rental income (income that is earned by renting out property) and pay taxes for it.
When you only provide standard services to your clients, rental income will be what you earn from Airbnb. Standard services include electricity, heat, and parking spaces; in short, everything a guest can expect from a rental.
Whether your reports and payments are due monthly, quarterly, or annually depends on your reporting period. Individuals must file their income tax returns by April 30 each year.
However, if you decide to offer your guests services beyond the standard, like cleaning or catering, you will likely need to pay your taxes not as a property owner but as a business owner.
Hopefully, things will work out very well for you as a host. In this case, if you earn more than 30 thousand dollars for four fiscal quarters straight, you will also need to pay the Harmonized Sales Tax (HST) or the Goods and Services Tax (GST).
How to Become a Host on Airbnb Without Owning Any Property
It might seem odd to you if someone can host without having their property. But fortunately, even if you are not the legal owner of a place, you can still be an Airbnb host.
Hosting without owning a place is only possible if you convince your legal landlord first. Make sure the building owner is okay with guests coming and going.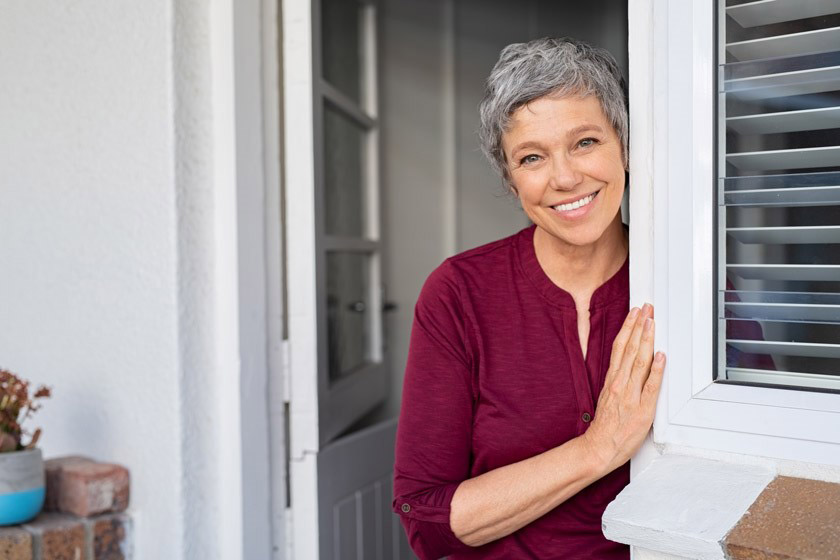 Conclusion
Being a host on Airbnb can be profitable as a small business or even a secondary source of income. But there are also risks that you need to be aware of, just like in any other business. Renting out your house or even a single room to strangers may cause problems for you and your neighbours.
Hosting on Airbnb usually takes a lot of your time and energy if you decide to work alone. So you need to be careful with managing your finances if you hire people to help you.