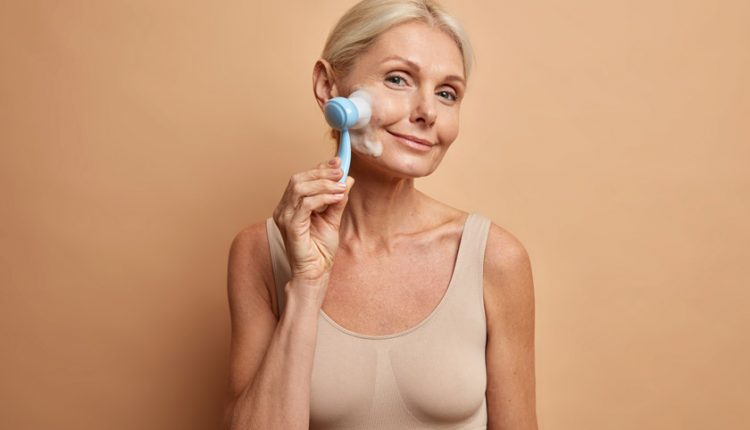 The Top 5 Best Soaps for Seniors: Say Goodbye to Your Dry Skin
Our skin is exposed to thousands of dirt and pollution every day. During the day, pollution accumulates on our skin, and that, combined with makeup and dirt, can hinder the skin's ability to renew itself at night, causing premature aging. Therefore, washing your face with the best soaps for the elderly should be an integral part of a healthy skincare routine to avoid the early signs of ageing. You need to use a gentle soap that won't be harsh, won't sting unbearably, and excessively dry out the already dry skin. A good skincare routine is only as good as your products. Using high-quality products can make your skin look glorious now and in the future, whereas inferior products are ineffective and can even cause harm. Thus, we invite you to read this article to know all age-related skin changes and choose the best soaps on the market suitable for your skin type.


How Do Soaps Work?
The principal chemical agent responsible for cleaning soaps is a surfactant. This chemical agent eases the process of solution oil in the water, so the oil and dirt on the skin can easily wash out using water. In addition to oil and dirt, toxins, bacteria, and other harmful substances with long-term harm to the skin are also removed. The main reason for producing lathers while using soaps is surfactants too. However, surfactants are not the only ingredient of soaps. There are different types of these products that consist of moisturizing agents, oil control constituents, Essenes, and fragrances specifically designed for different skin types.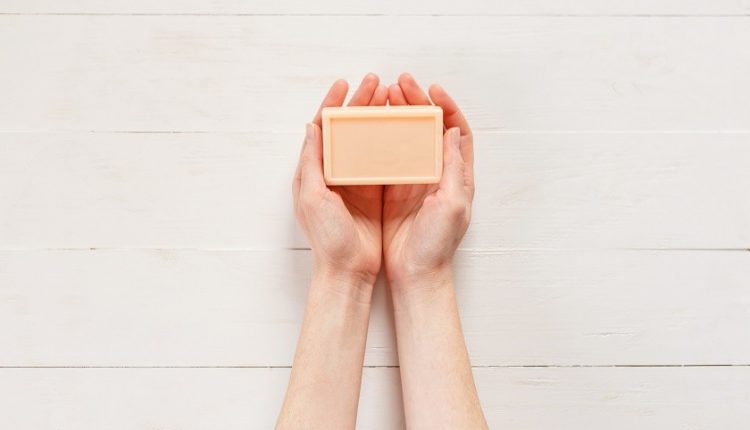 Skin Changes with Age
We physiologically change as we age, and our skin is not an exception. Senior's skin becomes thinner, and its strength and elasticity decline during the years. The connective tissue mainly consists of collagen and elastin, which are responsible for young wrinkleless skin decrease. Despite ageing, environmental factors like UV radiation, sun, drug consumption, etc., accelerate the process of ageing and cause damage to the skin in the elderly. In a word, both internal and external factors cause less moisture-retaining and sebum secretion in the skin, which leads to dryer skin in seniors.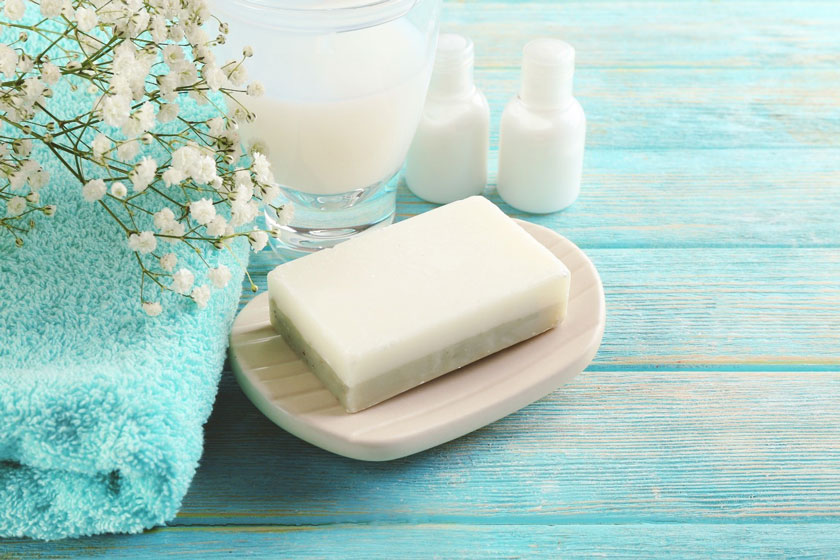 Symptoms of Dry Skin
Cracks on the skin (which may be deep and bleed)
Itching
Redness
Skin colour tends to gray and feels rough
Peeling, flaking or scaling skin
Feeling tight skin, especially after bathing or swimming
Why It Is Vital to Clean Skin with Soaps?
All skincare specialist says that cleaning the skin with soap is a useful tip for seniors to take care of their skin and have a more plump and fresh face. In addition to removing oil and dirt, soaps can act as an exfoliant by removing dead cells. Note that seniors' skins tend to be dryer, so they should use kinds of soaps that contain moisturizers. To see if soap is appropriate for you, you should check its ingredients.
Beneficial and Harmful Ingredients in Soaps for Elderly with Dry Skin
The main ingredients in a soap you should pay attention to are as follow:
Useful Ingredients
Plant oil

: Many manufacturers tend to use plant oil in their products. Some plant oil used in soap recipes (between 5-15%), including coconut butter, olive oil, palm oil, jojoba oil, avocado oil, etc., are perfect for seniors' dry skin. These plant oils also have a mild moisturizing effect on skin and produce a low creamy lather.

Glycerin: 

A natural ingredient commonly used in soaps (and other health care products). Bathing with hot water or harsh cleaning products causes your skin to have natural oil strips. Glycerin helps you to lock natural moisture in your skin and prevent over-drying, especially if you have dry skin.

Lanolin and hyaluronic acid: 

These ingredients have a hydrating effect on the skin. Lanolin is a natural animal oil capable of moisturizing and conditioning hair and skin. Hyaluronic acid (or its derivatives sodium hyaluronate) is a hydrating molecule that can penetrate the skin and hydrate it. Both Lanolin and hyaluronic acid are excellent for dry skins.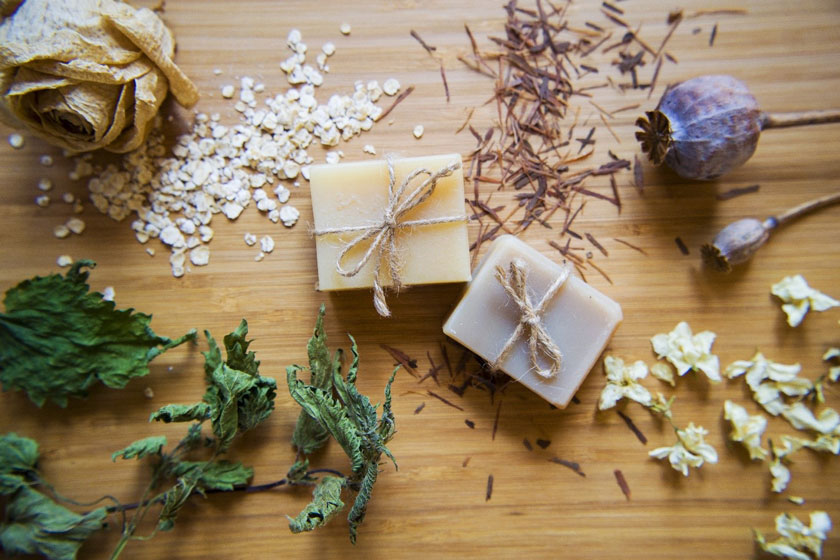 Ingredients You Should Avoid
Sodium lauryl sulphate (SLS):

is a kind of strong chemical surfactant that appears in many soaps

, shampoos, body washes, facial cleansers, etc. It is also the leading cause of soaps froth. This ingredient has no adverse effect on the face or body of many people. It is not harmful if briefly used in health care products and eventually raised from the skin. However, seniors or other people who suffer from dry skin may feel over-drying when using SLS soaps.

Fragrances:

 fragrance is an ingredient that adds to skincare products to smell good. Unfortunately, these ingredients may cause skin irritation.

Synthetic dyes:

 some manufacturers use synthetic dyes in their products to make tier appearance more attractive. These dyes can increase skin sensitivity. They can also block your skin prone and increase the risk of acne. In some cases, chemical dyes can even absorb into your body and cause more severe effects.
Best Soaps for Dry Skins
Here we provide some brands of soaps that are proper for senior's dry skin:
1- Cetaphil Gentle Cleansing Bar
This soap leaves no residue on the skin and is mild and non-irritating. It also has no fragrance in the formulation and never over-dry your skin. And mild enough for daily use for the body and face.
2- Dove Sensitive Skin Unscented Beauty Bar
This brand has a light scent but is hypoallergenic, making it safe for the body and face. You can wash your body and face daily using this soap. It is a gentle enough soap for eczema or rash-prone skins, and you can use it during bath therapy.
3- Dove DermaSeries Dry Skin Relief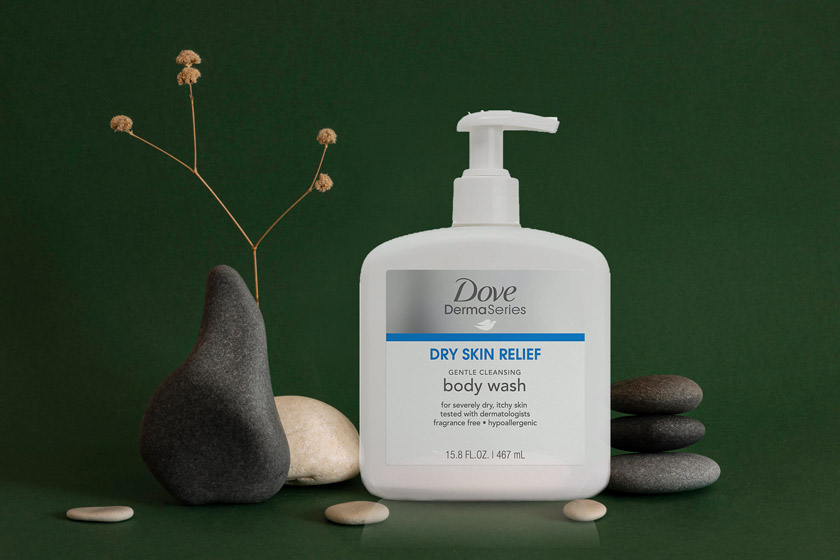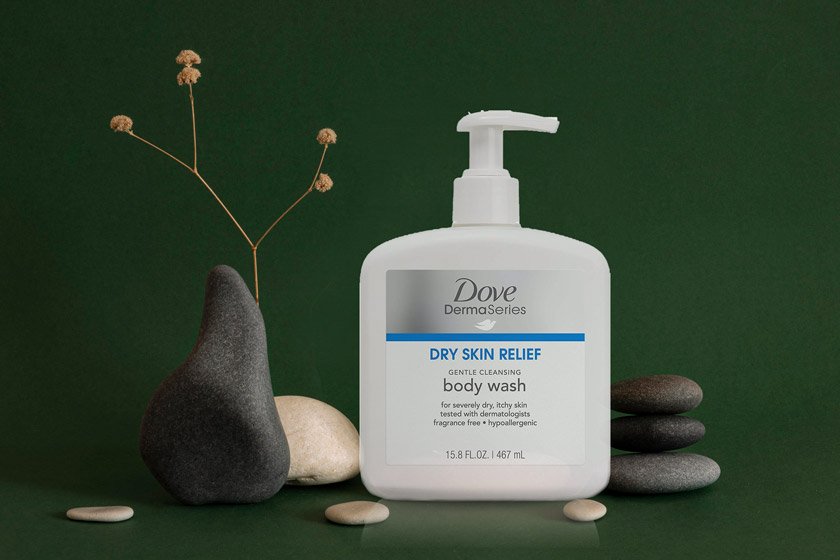 It is a gentle liquid soap for adults and dry skin. However, this soap contains preservatives that may potentially irritate sensitive skin. The preservatives are listed below:
Methylparaben
Phenoxyethanol
propylparaben
4- Method Bar Soap Simply Nourish
It is a natural soap and contains plant oil like coconut, rice milk, and shea butter in the formulation. It is very gentle to the skin and almost free from most preservatives and harmful ingredients, including paraben, aluminum, and phthalate.
5- Trilogy Cream Cleanser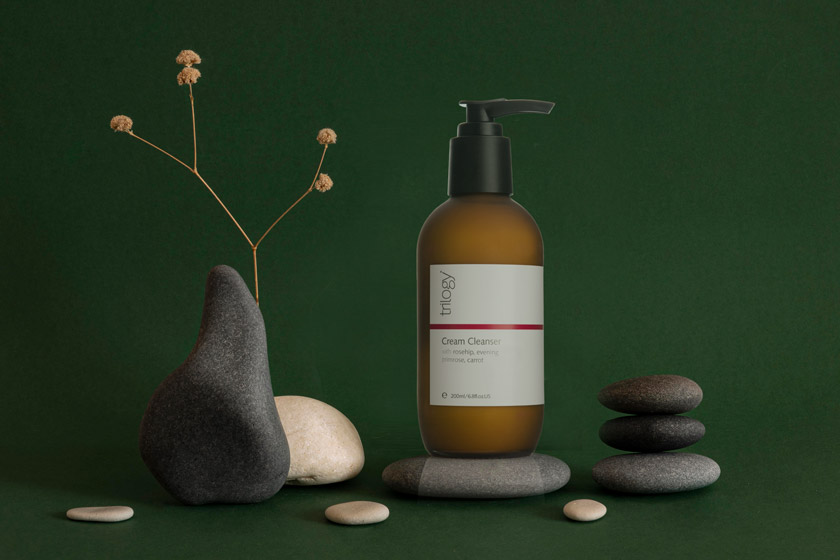 The last but not least of the best soaps for dry skin is Trilogy Cream Cleanser. It is a very gentle facial cleanser for daily use and contains hydrating ingredients such as glycerin and aloe vera. Although it is a mild cleanser, it can remove dirt and makeup effectively without over-drying your skin. The interesting point is that it is a Paraben-free and fragrance-free product that contains antioxidants and essential fatty acids to help your skin's moisture barrier.
Final Words
Cleaning the skin is quite essential to have fresh and dirt-free skin. It is the first step of a health care routine; choosing a suitable soap or cleanser is essential based on our skin type. Remember: "Glowing skin is always in."