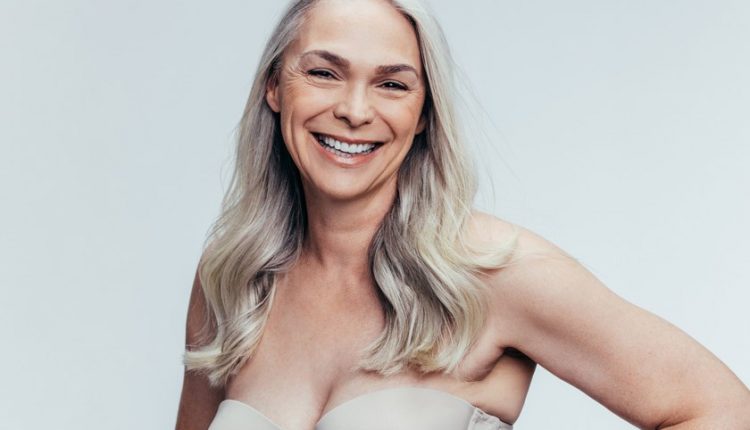 Easy Wear Bra for Senior Women
It is possible to face some problems wearing the undergarments you normally used to wear as you age. For example, you might find it painful or difficult to wear a bra that is clipped at the back. Unfortunately, when it comes to women's undergarments, there are not many helpful guides and resources. Today, we want to provide some information about choosing the right bra for senior women.
Why Do I Need to Wear Bras?
Breasts may become saggy around the age of 60 to 65 due to years of breastfeeding or the wrong bra choice in your younger days. Plus, ageing makes your skin lose elasticity. Of course, most seniors look for useful tips to take care of their skin to avoid this.
Others may choose to do implants and surgeries, which have their risks. Investing in a bra that fits you well can easily solve your problems. If wearing a suitable bra did not work out, you can review your choices and consider undergoing surgeries. But in most cases, bras are the key to this problem.
Is It a Good Idea Not to Wear a Bra at All?
Wearing or not wearing a bra is simply a matter of choice. Both options have their pros and cons. Various resources show going braless might be good for your health and have effects like improving poor circulation. While wearing bras is relatively more comfortable, breasts are likely to become saggy if you do not wear bras for a long time. Also, not wearing a bra can cause you to sweat more and irritate your skin.
If you choose the right bra with the right size, which we will talk about in a few moments, you will feel comfortable and get used to wearing them. It is worth mentioning that this topic is considered controversial since the specialists do not seem to agree with each other. So as far as we know, nothing is final yet. If you want to get rid of bras, you have the right to do so. If you still prefer to wear bras, be our guests. But there is a chance that you hate wearing a bra, mainly because you are not wearing a well-fitted one. Shortly after this, we will go through some details that make shopping for bras unbelievably easy.
Can Sports Bras Be Used Instead of Regular Bras?
Choosing the right sports clothes is very important for seniors, and bras are one of the most important pieces. Wearing a bra while exercising helps relieve back and neck strain because it provides some support. Then wearing sports bras is almost a must. Are they a good choice for sports activities? Yes. Should you be wearing them all the time instead of your regular, daily bras? We don't think so. Sports bras might disturb how your ribcage functions.
In some cases, when the sports bra is fitted too tightly, it can pressure the nerves and muscles around the area it covers. The best suggestion is not to wear sports bras all day long and stick with them only when you are exercising. If you exercise regularly, it is advised to check suitable sports and exercises and the best exercise equipment for seniors.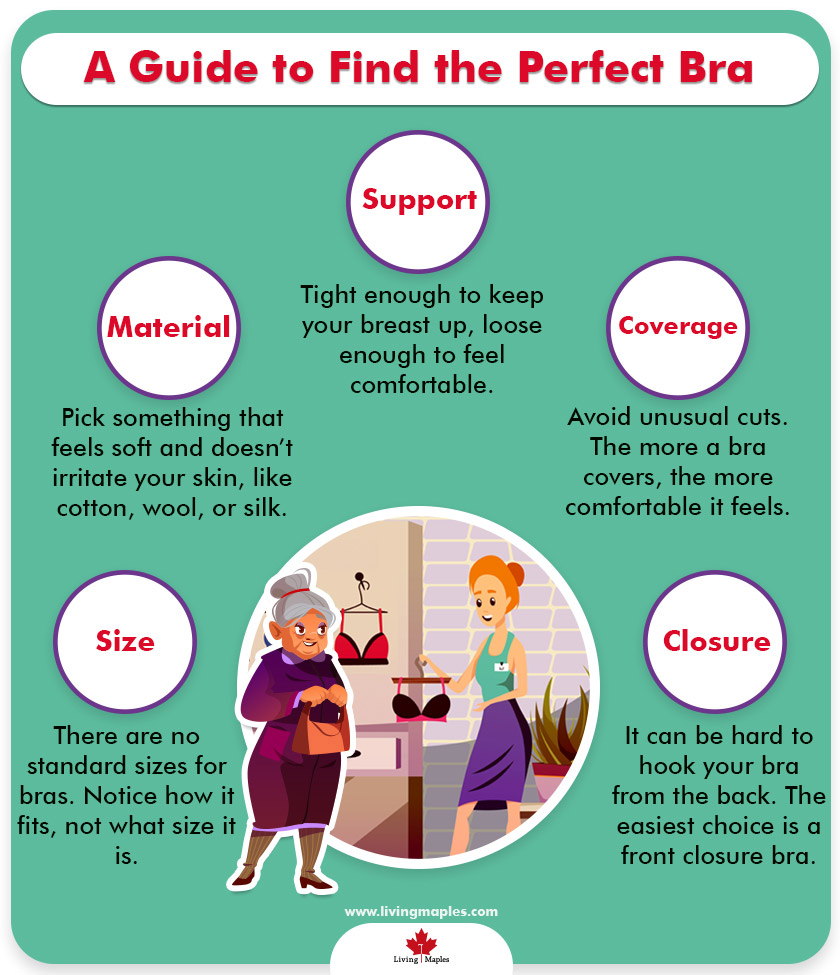 What Does the Perfect Bra Look Like?
Before we get to reviewing top bra models and brands for seniors, let's take a look at the things you would want to pay attention to when you are shopping for bras.
Sizes of Bras
According to The New York Times, There is no fixed standard for sizes. Bra sizes may vary according to shape, body type, and brand. Moreover, the cup size depends on the measurement of the bands and bust. It is suggested not to limit yourself to sizes and numbers when you are shopping for bras. Try different sizes even if they are not the size you normally use. Remember, you are not shopping to get a bra in a specific size. You are shopping to find the bra that fits you perfectly.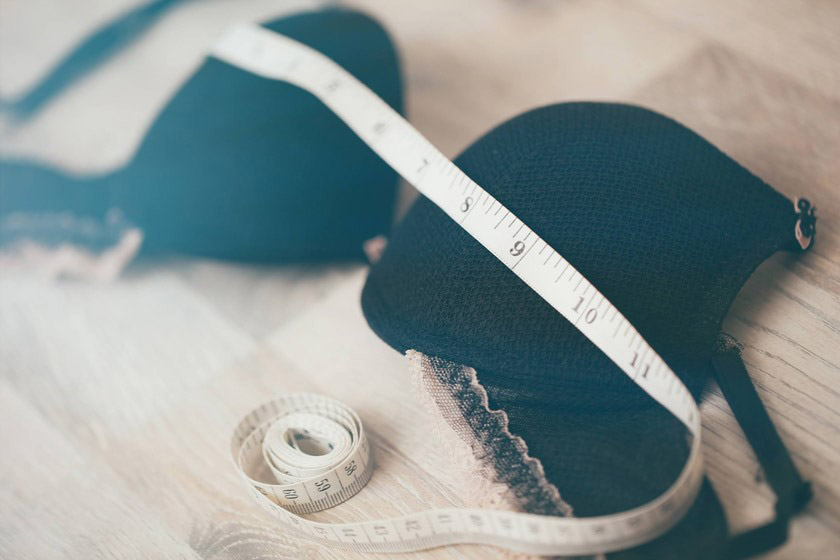 How Do I Know What Size Bra to Wear?
First, wear a bra that you think fits you best. Wrap the measuring tape across your back and measure directly under your bust. Bra sizes come in even numbers, so you may need to round down the number to the nearest even number.
In the next step, without unwrapping the tape, move it and measure the fullest part of your breast. Round down the number if needed, and you will have your bust size. Now all you need to do is subtract the band measure from the bust measure, and the difference will determine your cup size. Below is the chart from which you can find your cup size.
Bra Cup Size Chart

The difference (In inches)
Cup size
0
AA
1
A
2
B
3
C
4
D
5
DD
6
DDD, F
7
G
8
H
9
I
10
J
11
K
Bra Material
You cannot expect the definite best fabric for bras, including daily, sports and nightwear lingerie. But it is good to know which fabrics are the best and makes bras look best. Also, the fabric a bra is made of is a factor in how comfortable it will be against your skin. Some of the most popular fabrics used for making bras are:
Cotton: Cotton is soft, comfortable and inexpensive. It also doesn't need a lot of care and attention for washing. It is probably the best option for your daily use.
Wool: Merino wool which is the chosen fabric for most bras, feels very soft and decreases sweating.
Silk: Washing silk needs extra attention, and it is not exactly the most affordable fabric you can find. So it may not be the best option for everyday use. However, the glamour it gives to the bra and its incredible softness may convince you to buy a few pieces out of this fabric, at least for special occasions.
Support the Breast
The most important thing to notice about a bra is how well it supports your breast. The straps support approximately 20 percent of your breast weight. The other 80 percent comes from the band. A good bra should not be too tight or too loose and should lift your breast to the extent that it is still comfortable to move around in it.
Bra Coverage
Although you may find bras with different cuts that look so stylish and trendy, the truth is, the more covered your chest is with the bra, the more comfortable you will feel wearing it. Unusual cuts may irritate your skin if you wear them all day long.
Easy Front Closure Bra for Elderly
One of the main struggles with wearing bras might be the pain and effort needed to hook and unhook a bra from the back. Hooking a bra from behind also makes it difficult to get smooth skin on your back since hooks might not cover the straps well. If you choose front-closure bras, the comfort level will increase noticeably. The best part is, there are various models with zippers, hook and eye, and snaps on the front, so you will have many options.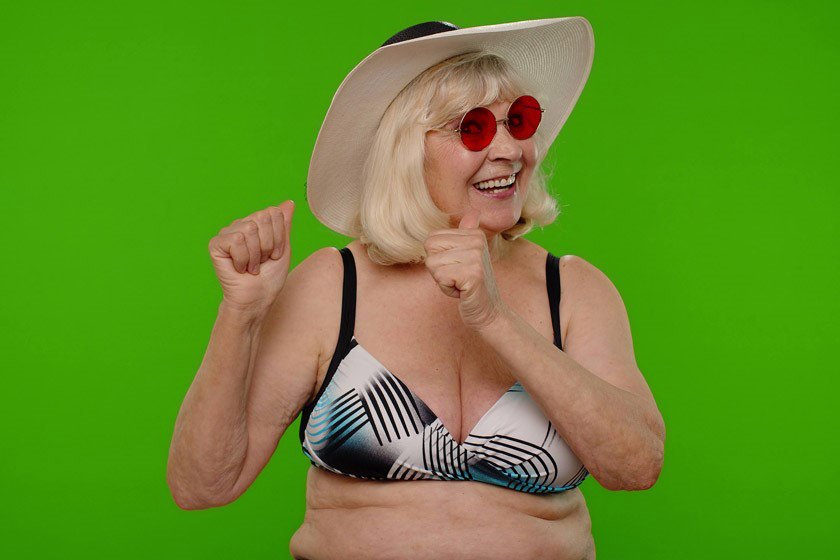 Best Bra for Senior Women
To help you get an idea of what bra to wear after 50, we have gathered the brands and models of bras that seem to be the most popular with female seniors.
Playtex 18-Hour Front-Close Wirefree Bra E525
Just My Size Easy-On Front Close Wirefree Bra
The Meryl – Cotton Front-Closure Leisure Bra from Leading Lady
Glamorise Women's Full Figure MagicLift Front Close Support Bra #1200
Arthritis Bra Front Fastening from Silvert's
Brobe Recovery bra
If you prefer to look for other brands and models, you can check the bras specially designed for seniors on Amazon and see which model is up to your taste.
Conclusion
Once more, we would like to remind you that bras, in general, are not an easy subject for studies. So in the end, it is your choice to wear them, wear what type of them, or not wear them at all. Whatever your choice is, you should be fine as long as you pick something well-fitted which you can wear easily.