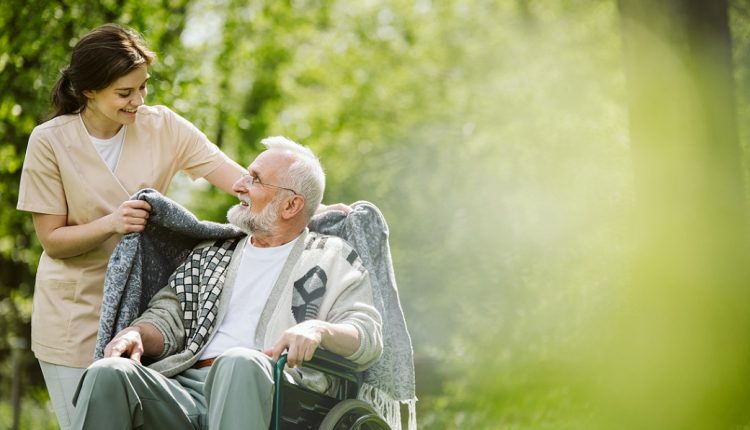 Aging is a process that makes the person susceptible to various illnesses. Hence it is necessary to pay more attention to taking care of the elderly during this period. There are multiple ideas about the definition of old age, but the consensus is that a person older than 65 is considered old. Old age is just a period of our lives as childhood and adulthood, but the difference is that we lose a part of our physical energy during old age. 
The first step to having a healthy old age is to believe that it does not mean disability. Only by accepting this fact and abandoning false beliefs will the following steps be effective in improving the condition of the elderly.
A healthy lifestyle covers a wide range of aspects, from the physical health of the elderly to their mental health. In addition to the elderly themselves, the families of the elderly should also consider both dimensions.
Various issues need to consider to help the elderly enjoy a good life quality. But most of these issues can be classified into four essential items for taking care of the elderly.
There are general tips for taking care of the elderly, but there are cases in which the elderly suffer from various diseases and need extra care. Many of us have older adults at home who are bedridden or so-called paralyzed. These people usually cannot move and do daily tasks. The following tips are for taking care of elderly patients.
Elderly Care Tips
Encourage the Elderly to Do Periodic Examinations: Older people are more at risk for disease. These include cancers of the bowel, breast, prostate, and osteoporosis. These diseases need to treat immediately as soon as the doctor diagnoses them. If they are afraid to see a doctor, you should accompany and comfort them.
Encourage Mobility: A sedentary lifestyle is not suitable for any age group. But this risk is more annoying for older people. Also, some older people do not want to be active. Swimming is one of the light activities for this age group. Swimming helps reduce the risk of osteoporosis, keeps the heart healthy, and strengthens muscles without putting pressure on the joints.
Healthy Diet: It is easy to get into bad eating habits. Many people experience it at some point in their lives. In the elderly, not eating healthy foods is often the result of not preparing a healthy meal. That will endanger their health. Children can help improve their quality of life by controlling their diet, providing healthy, organic foods, and doing their best to take care of the elderly diet.
Improving Mental Health: Another elderly care tip is related to their mental health. The brain, like other parts of the body, needs exercise. Doing activities that boost memory strengthens brain health. Doing puzzles and playing chess are helpful things to enhance the mind and memory of the elderly.
Caring for the Elderly at Home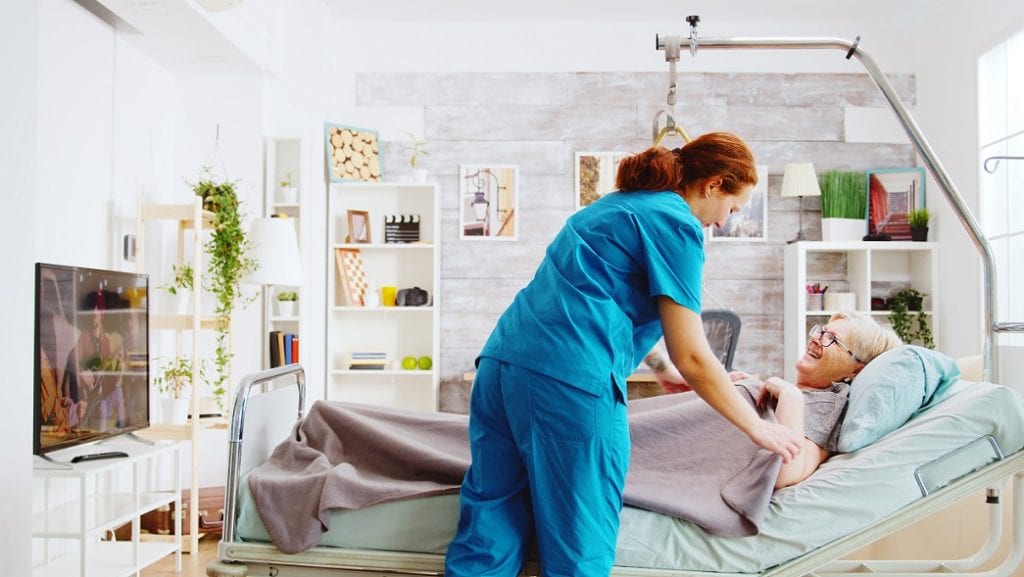 Cleaning the Elderly in Bed
Please pay attention to their hygiene. You can use a bath chair or a wheelchair for bathing them. If the older adult can move parts of the body, such as the hand, they can wash by sitting on a chair. Otherwise, you should help them with this task. Try to wash and bathe the elderly with care and use clean and soft bath accessories.
Dental Care
You should do this daily and regularly for them and provide them with the necessary tools. It would be best if you also trimmed their nails regularly. In particular, trimming toenails is difficult for most seniors, even those with little ability to move their arms and legs. Excess hair should also be regularly removed to avoid sweating or sores on the body.
Preventing Diseases and Bed Sores
It's wise to do your best to prevent infection with various diseases. Patients in bed, particularly those who cannot move at all, are prone to different conditions, including bed sores. These sores usually occur where the body is in contact with the mattress, and it happens where the skin is thin such as heels, hips, shoulders, and back. To prevent bedsores, you should change the patient's sleeping position every two hours and encourage them to do so if they can move. Also, pay attention to the person's sheets and mattresses. The mattresses should be linen or silk, and you should wash, iron, and flatten them regularly because dirty and wrinkled sheets or mattresses are more likely to cause bed sores. 
Caring for Psychological and Emotional Needs
In taking care of the elderly at home, you should note that elderly patients in bed need your mental and emotional support. That is true even for the elderly who are not fully conscious. Regarding the seniors who cannot move and socialize, children need to be with them and express love. As the child of a sick and bedridden older person, you can encourage the older adult to do certain things if they have the ability. For example, if they want to do a work of art, encourage them to do so, or if you can occasionally take them to visit a relative or friend. Socializing and talking with others is very useful for any person, particularly the elderly in bed, and effectively improves their mood and ultimately improves or maintains their current condition.
Senior Couple's Difficulties
Taking care of the elderly at home is challenging. Many older women are now somehow responsible for taking care of their ailing husbands at home, or vice versa. However, they are not in perfect health themselves. It is not right to leave a senior alone with another senior who is also ill. Licensed support and care centers should support the elderly with challenging conditions at home. 
Some seniors need proper care and medical care. One of the services provided by nursing centers is home care. The nurse manages chronic diseases such as diabetes, high blood pressure, shortness of breath, training and counselling for the elderly so that family members can go to work with ease and free of concerns. Various centers are responsible for taking care of elderly patients. The elderly children can ask these centers to provide a nurse for taking care of their beloved in their homes. 
The Roles of Elderly Nurses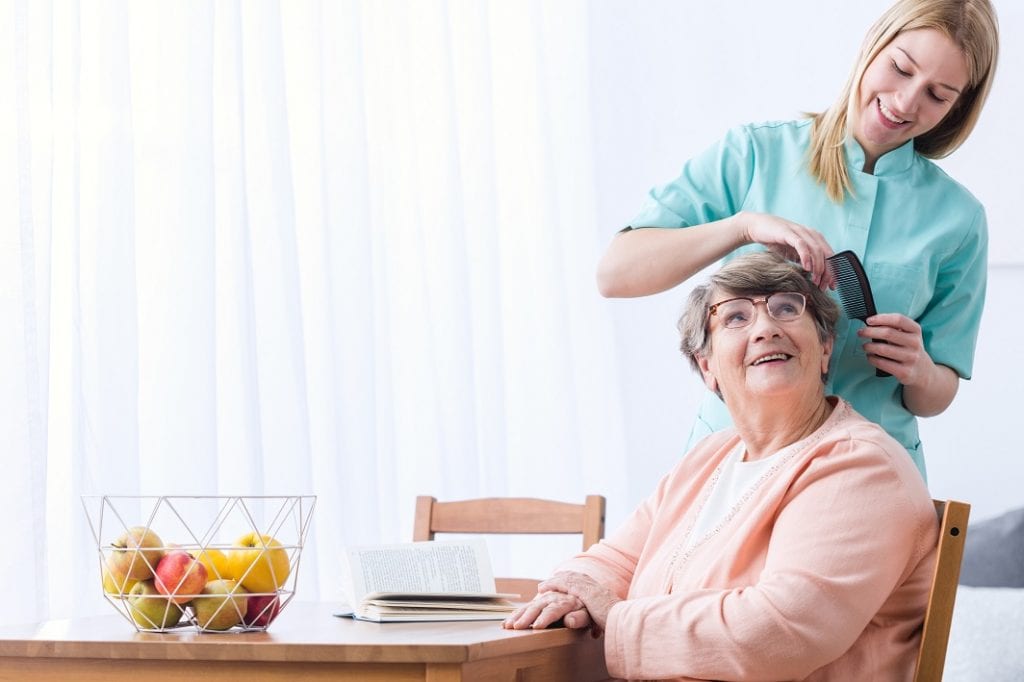 Caregivers help people who cannot make independent decisions and affairs to have a more comfortable life. Some of the roles of the nurses in taking care of the elderly are as follows:
Caring for the elderly: The first task is to care for the elderly, particularly the elderly with Alzheimer's disease who need more care.
Management of medication schedule and treatment follow-up: Another vital task of nurses for the elderly is to follow the treatment process. 
Nutrition control: Seniors should avoid eating certain foods due to their age and physical condition. The elderly nurse is obliged to adjust this person's diet according to the person's medical condition.
Elderly welfare: Nurses can take the elderly for walks and recreation at home or outside with the family's permission. They can also do the older adult's favourite pastimes, such as reading books or going to the park.
Caring for the elderly's hygiene: Some seniors who cannot do their chores can get help from a nurse to do these chores, such as bathing, toileting and washing clothes, and so on.
Housekeeping services: If the senior lives in a separate home from the family, they can get help from the nurse to do the housework and clean it.
Conclusion
Finally, aging is a natural process and, despite its specific difficulties, is not a period of disability and despair. Instead, we can keep life expectancy alive in our loved ones with empathy, care, and attention. Suppose your older adults have a particular physical condition that requires a caregiver to do their work, and you cannot be with them. In that case, you can choose an experienced and skilled nurse for that responsibility at home. They need to create a sense of comfort and improve the life quality of the elderly. 
More Resources: