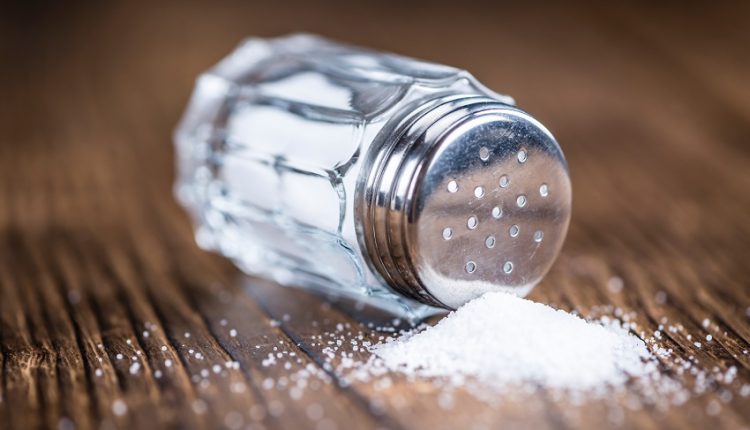 What Happens If You Eat Too Much Salt?
Did you know every cell of your body contains salt? But what happens If you overeat it?
One of the most critical side effects of salt intake in the elderly is high blood pressure, followed by many diseases. In old age, we are in a sensitive period of life mentally and physically, and we need special care, most of which is related to diet. Controlling or preventing diseases such as diabetes, heart problems, high blood pressure, etc., depends on exceptional care, especially proper diet.
You should pay attention to the amount of fat, sugar, and salt in your diet because excessive consumption of these items can severely affect your health and expose you to a wide range of diseases. In today's Living Maples Mag, we will talk about salt and the effects of high salt consumption on seniors.
Read More: The Elderly with Diabetes and How to Prevent It
It is safe to say that salt is one of the most dangerous substances, the excessive consumption of which acts as a poison and causes various diseases. Adding extra salt to the diet is even more deadly than you imagine. So if your health is essential to you, be sure to pay attention to your diet because by reducing your intake, you can prevent and control blood pressure and other diseases.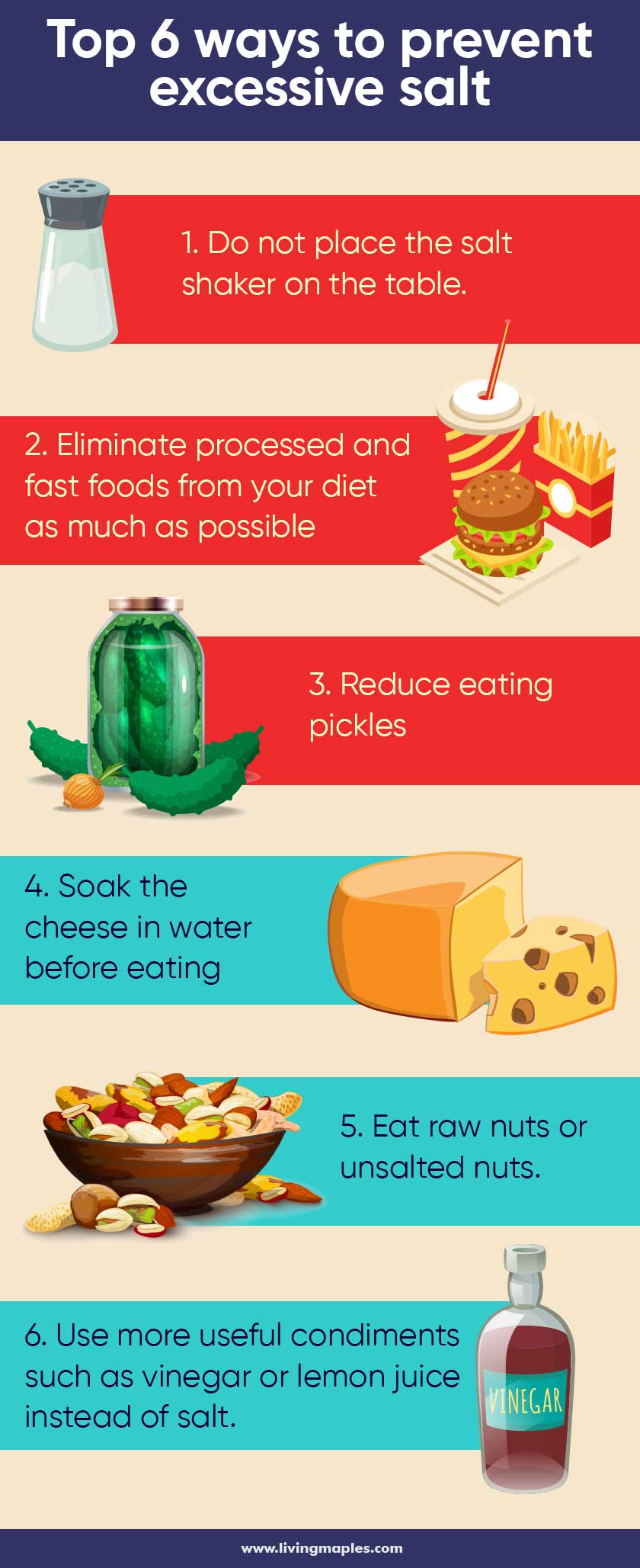 The Role of Salt in the Body 
We all know a lot about the harms of salt and its side effects on the body's health; now the question is, why do we even need this harmful ingredient? In other words, why can't it be eliminated from the diet? We have to say that apart from making food taste good, the main reason for consuming it is its role in the body, and if the body lacks salt, it will face various disorders. Therefore, we cannot eliminate this food from the diet in general.
Sodium is an essential element playing a vital role in the proper functioning of our body. This nutrient is supplied by sodium chloride food or so-called salt. Sodium is involved in water distribution, blood pressure maintenance, acid-base balance, muscle contraction stimulation, neurotransmission, adrenal stimulation, etc.
Sodium Is Directly Involved in:
Ossification process of the body

Gastric acid secretion and digestion

Balancing electrolytes and maintaining the body's water distribution

Transferring neural messages

contracting the muscles of the body

Better absorption of sugars and amino acids

Regulating blood pressure

Regulating body acidity

Stimulating the adrenal glands
Due to the influential role of sodium in the body and since one of the essential sources of this element is salt, its inclusion in the diet is necessary and cannot be eliminated.
Of course, salt is also used as a source of iodine. Iodine is another essential element because our bodies need it in small amounts to regulate glandular secretions such as the thyroid. If the body is deficient in iodine intake, it can face a goitre disease.
Amount of Salt in the Diet of Seniors
Now that we know salt is essential for the body and cannot be eliminated, we move on to the next question: exactly how much sodium does the body need to function correctly?
Every adult body needs 2,000 to 25,000 mg (2 to 2.5 grams) of sodium per day, which can be supplied daily by consuming 5 to 6 grams of salt. Six grams of salt is approximately equivalent to 1 teaspoon. Foods such as vegetables, meat, bread, snacks, fast food, processed foods, etc., contain that amount of salt anyway. Hence, if you eat this type of food, you do not need to consume more salt in your daily diet.
Of course, the amount of salt consumed varies during different periods of life. For example, children 1 to 3 years old should include at least salt (1 to 1.5 grams) in their diet. In people over 70 years old, this amount is 1.2 to 2.3 grams, and more than this can negatively affect health.
Sources of Salt in the Diet of the Elderly
As mentioned above, for an adult, 5 grams of salt per day is good for sodium, which should come from various foods, not just the salt we put in the salt shaker and put on the table.
The most important sources of daily salt supply for the body are:
Processed and canned foods such as tuna, canned beans, sausages
A variety of fast-food sandwiches and pizzas
Dairy products such as butter, curd, and cheese
Nuts such as almond kernels, hazelnuts, pistachios, etc.
Different types of bread 
Snacks such as chips
Different types of pickles
Side Effects of High Salt Intake for Seniors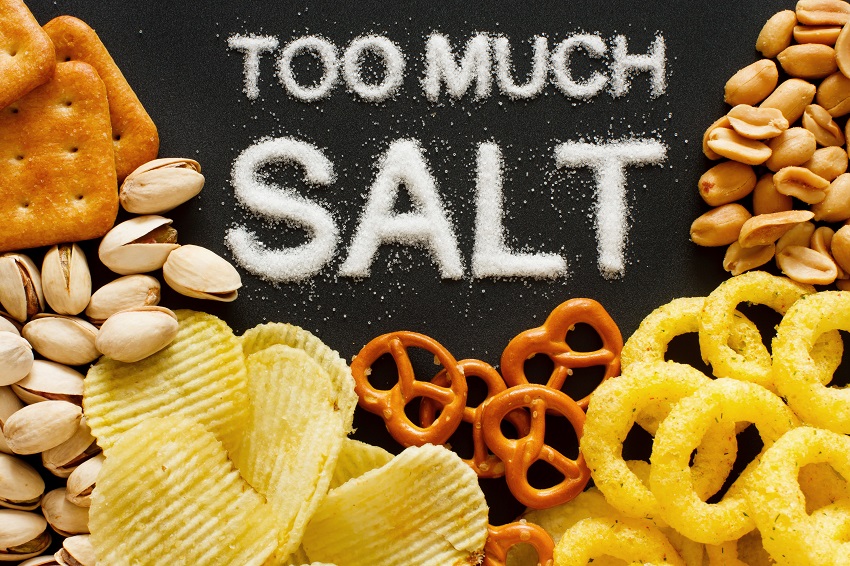 So far, we have dealt with the reasons why salt is important in the diet. Now we want to see what side effects it can have for you if you consume too much salt:
You must have heard repeatedly that high salt intake can cause high blood pressure. One of this food's most critical side effects is high blood pressure in seniors. When seniors get too much salt in their diet, the extra sodium tries to get out of the body by absorbing a lot of water, which results in high blood pressure. In fact, by absorbing fluids in the blood, the heart and blood vessel pressure also increases. Increasing blood pressure also negatively affects other parts of the body and can lead to heart attacks and strokes in the elderly.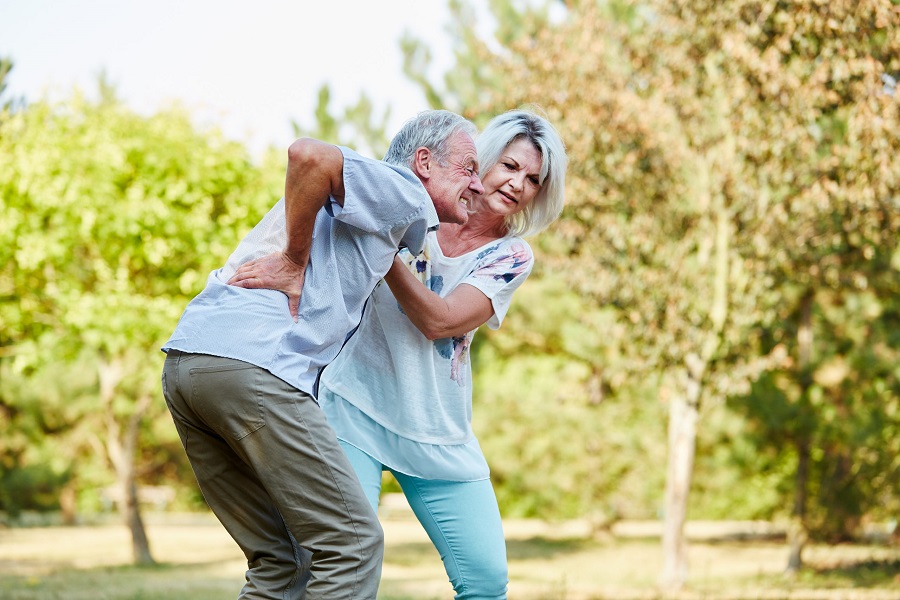 Calcium is one of the essential elements in the body that directly affects bone formation. If you do not get enough calcium, you will face many complications and problems, including osteoporosis. High salt consumption is one of the leading causes of skeletal issues.
When high salt intake increases the sodium in your blood, it affects calcium absorption and causes more of this element to be excreted in the urine. As a result, the body becomes deficient in calcium and, left unchecked, can eventually lead to osteoporosis.
Gastric Cancer
Another side effect of salt intake in seniors is gastric cancer. Salty foods, pickles, etc., can lead to Helicobacter pylori infection, which damages the gastric mucosa. If it persists, mucus loss severely damages the stomach, with consequences such as cancer.
Asthma and Kidney Disease
Excessive salt intake indirectly aggravates the disease for those seniors with respiratory conditions such as asthma and kidney problems.
Weight gain, bloating, worsening of stomach ulcers, heartburn, cardiovascular problems, enlarged heart, and dehydration are among other issues that occur due to excessive salt intake in seniors.
How to Reduce Salt Intake
As mentioned earlier, high salt intake endangers seniors' health, but it is necessary to include it in the diet. Therefore, you should consume it in moderation. You can use the following strategies to prevent excessive salt consumption:
Do not place the salt shaker on the table.
Eliminate processed and fast foods from your diet as much as possible.
Use more useful condiments such as vinegar or lemon juice instead of salt.
Soak the cheese in water before eating.
Eat raw nuts or unsalted nuts.
Reduce eating pickles.
Final Words
As we have said, if consumed in excess, salt can endanger seniors' health and expose them to a wide range of diseases. Therefore, if you care about your health, be sure to pay extra attention to the amount of salt in your daily diet.