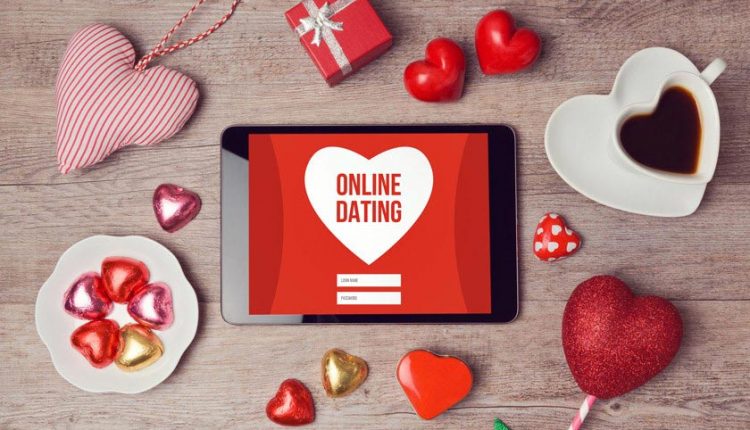 Everyone needs a partner. The need for a partner to share the joy of life with is very evident. It is why when you pass a certain age, and you are still single, you start to wonder if you will ever find love again. It is also true for seniors since the fear of ending up lonely and spending life alone is one of the biggest fears of seniors. The problem is that sometimes, there are not as many opportunities to meet someone new in social situations for seniors. That is when online dating steps in to create new opportunities. Following up, we will introduce some of the best websites and apps that help seniors find love.
Best Online Dating Apps for Seniors
Below are the apps we think seniors will find suitable if they decide to date again. These apps are available for Android and IOS, and some of them even have a downloadable desktop version.
Zoosk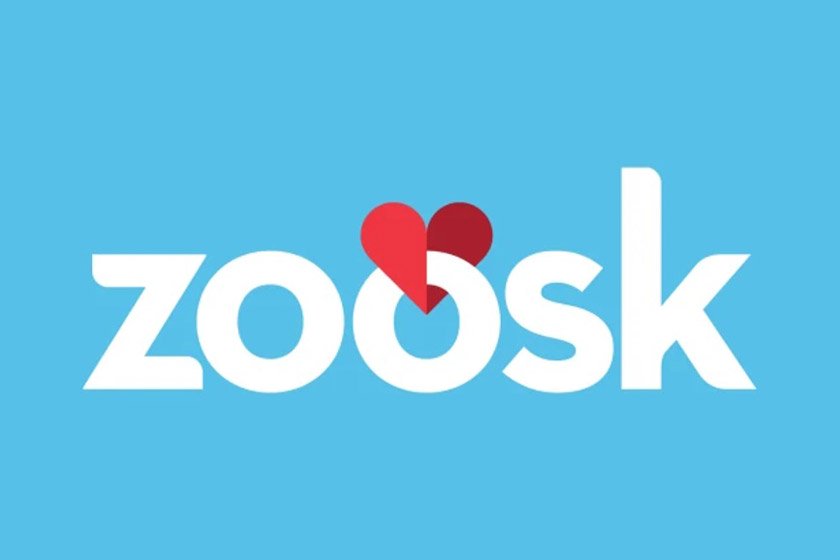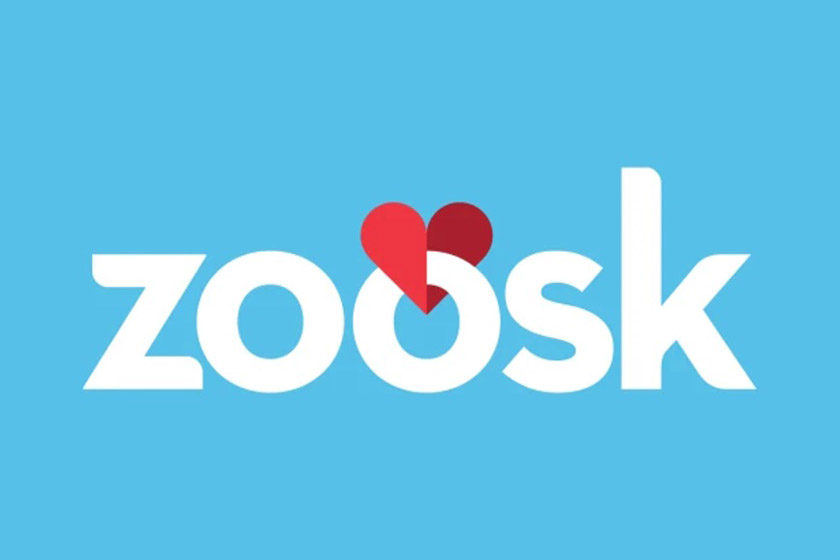 Zoosk is not specially designed for seniors but is incredibly popular with them. This app has more than 40 million members all around the world. One of the main reasons it is so popular is that it is gamified and has a user-friendly and simple interface.
Zoosk offers a free trial to users. But with a basic account, all users can do is explore the options and like other single people. So, messaging someone you are interested in is not an option unless you pay for the subscription.
OkCupid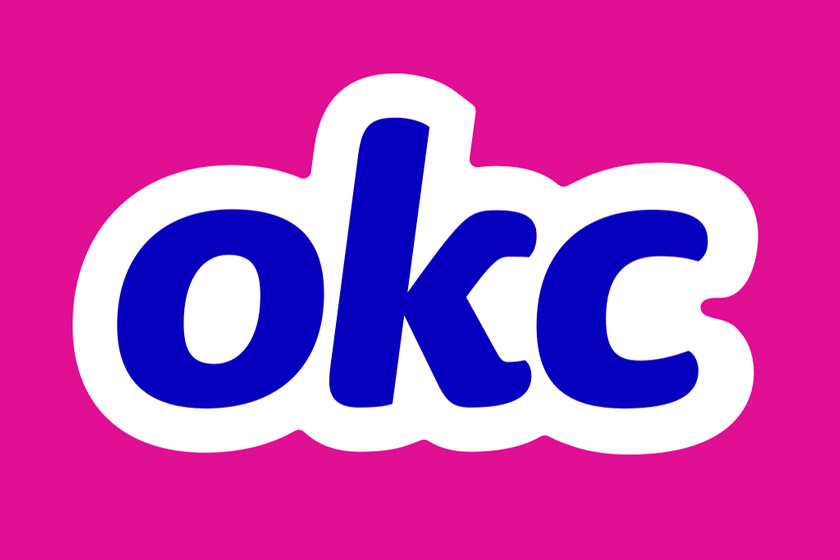 Since 2004, more than 50 million senior users have been using this app to find love. Downloading the app, creating an account, sending and receiving messages are free on this application, meaning you will get on well with a basic account. But the app has some features that only premium members can use.
OkCupid is LGBTQ+ friendly since it supports various genders and orientations. The profiles are based on questions about personality and interests.
Bumble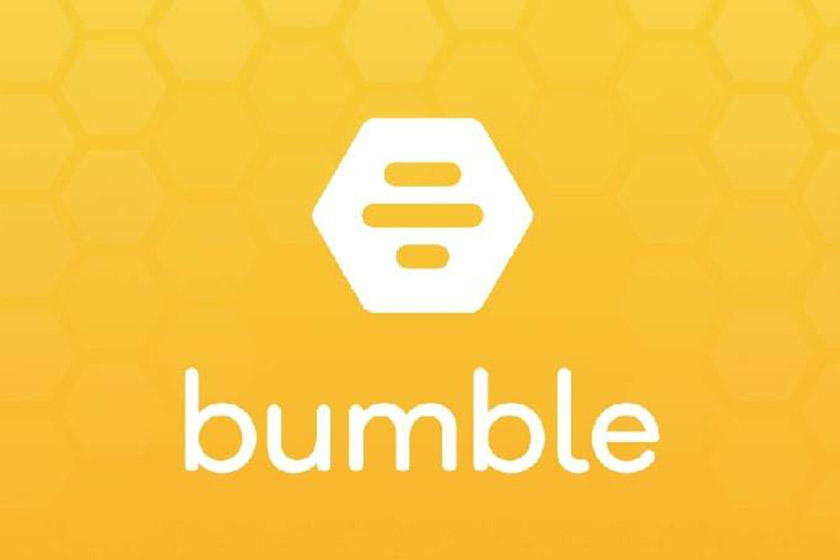 Another popular senior dating app is Bumble, a swipe-based app that lets women take the initiative to make the match by swiping on the man they find attractive. But this does not mean this app gives dating opportunities to heterosexual couples only. Same-sex couples can also use this app to swipe and like their potential partners.
Bumble is entirely free to download and mainly free to use, except for some premium upgrades like extending the 24-hour time limit for replying to chat requests.
It is also worth mentioning that besides a dating app, Bumble has two other apps for making friends and connecting with networks. We can say that Bumble proves the effect of socializing and using technology to avoid loneliness.
Coffee Meets Bagel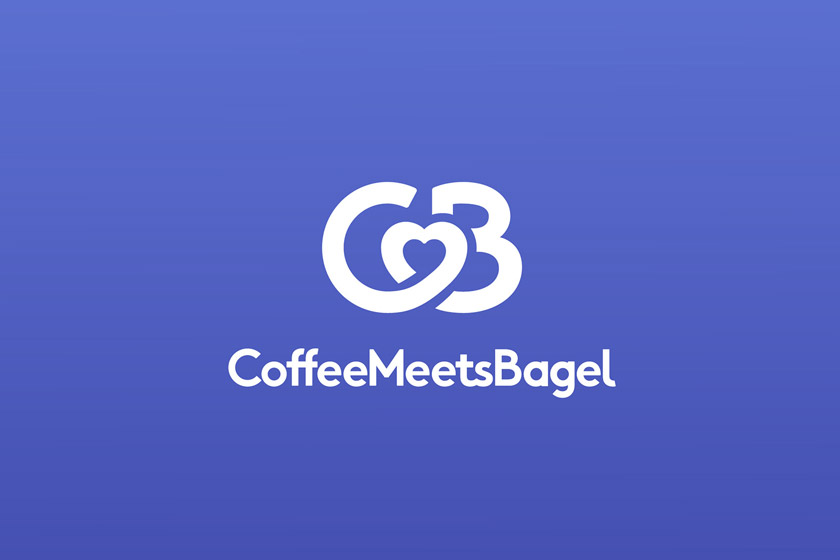 If an app allows you to make endless matches and contact an infinite number of partners, chances are you will never be able to make a serious relationship out of that app. It is not the case with Coffee Meets Bagel. This app allows you to like only five profiles a day. As the app itself claims, Coffee Meets Bagel is designed for creating meaningful relationships.
The application was released in 2012. It is free to download, and basic actions are available on a free account. But some of the options, like making additional matches, are only available for you if you purchase the premium membership.
AARP Dating Site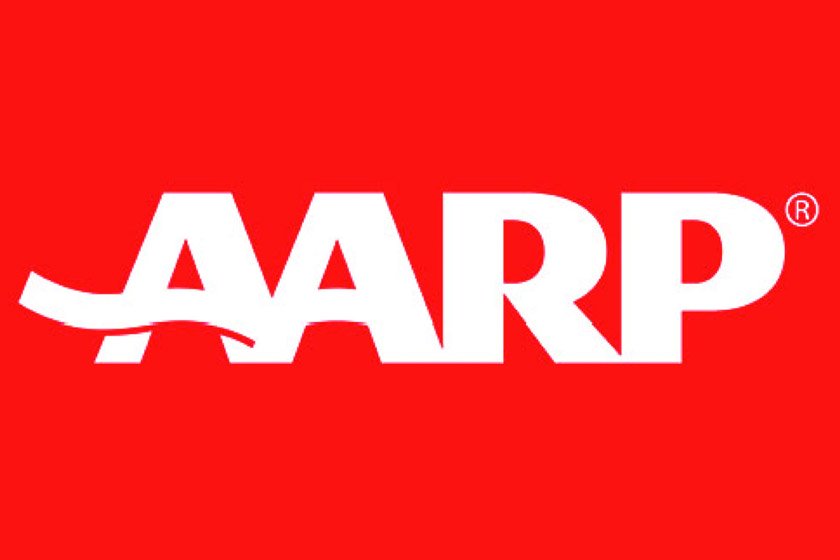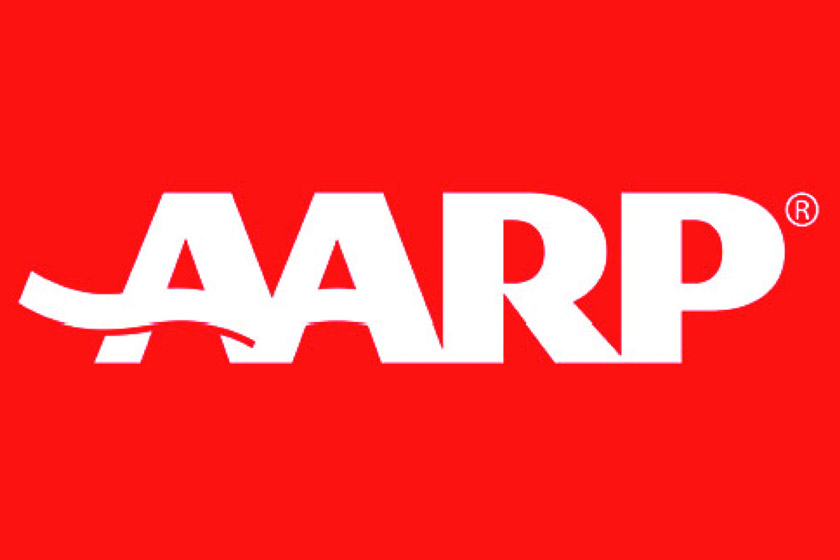 AARP is a nonprofit organization dedicated to seniors in the U.S.A. This organization also has a dating website for seniors.
This fascinating online dating service has a "How About We" section, in which people enter a message and an offer to go on a date of their choice. For example, you enter, "How about we go take a walk in the park?" Someone who finds this idea attractive messages you and joins you on a walk in the park. Is there anything better than this? AARP dating site is suitable for anyone dating over 50 years old.
Available on: iOS
Best Online Dating Website for Seniors
Coming up, we are going to introduce the best online dating websites that are created to help seniors find their partner-to-be. Some of these websites also have mobile apps for download, so do not forget to check the apps. Nevertheless, these are the best websites you can use to find the love of your life.
OurTime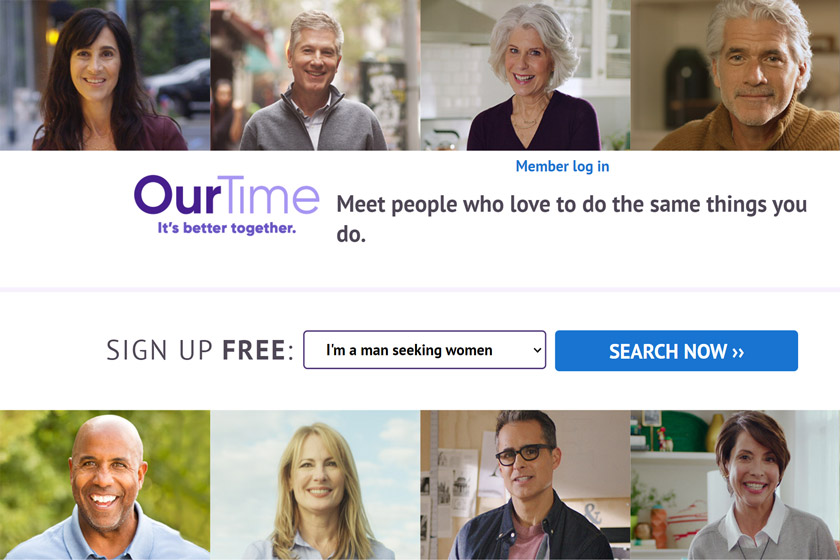 OurTime is probably one of the best dating websites out there. This app targets seniors over 50 years old and is a trendy option for dating among this age group.
It's estimated that around 8 million seniors use it to find romantic relationships. You can use OurTime for free, but you still need some features to purchase the premium membership.
Silver Singles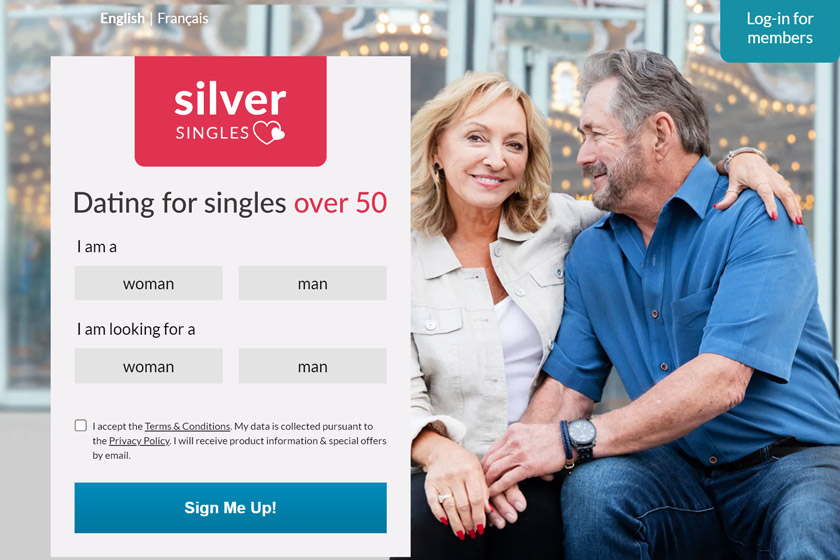 Silver Singles is especially popular with its senior users. The site aims at seniors looking for a second love and who do not want to spend the rest of their lives alone. You can find surveys and questionnaires on this website to get more exact results and more satisfying options.
Although this website is not entirely free, and you need to buy the premium membership to view photos or start a chat with some you find attractive, the users agree that the premium membership is worth it.
Match.com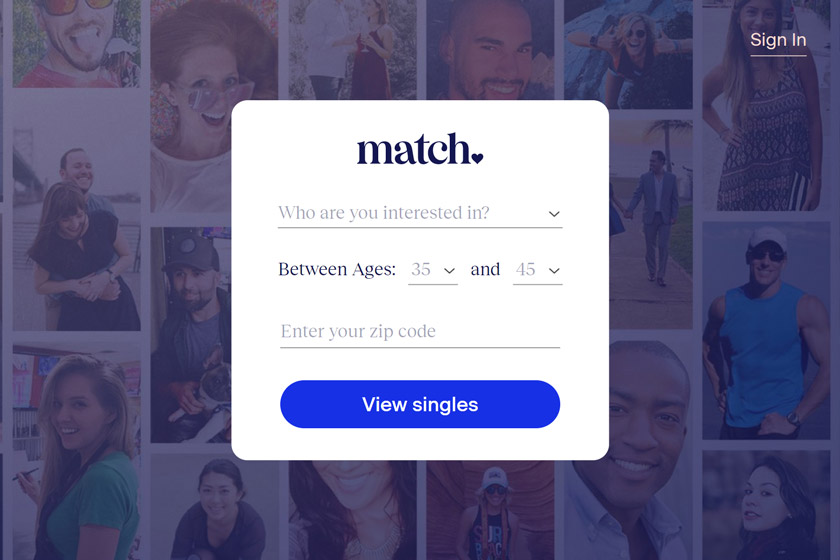 Not only is this website one of the oldest dating websites matching people with similar interests since 1995, but also it is one of the completely free dating sites for over the 60s.
Match.com asks you several questions when signing up and makes a profile based on your characteristics and interests. The more carefully you answer these questions, the more exact results and suggestions for the most compatible partners will be presented to you.
eHarmony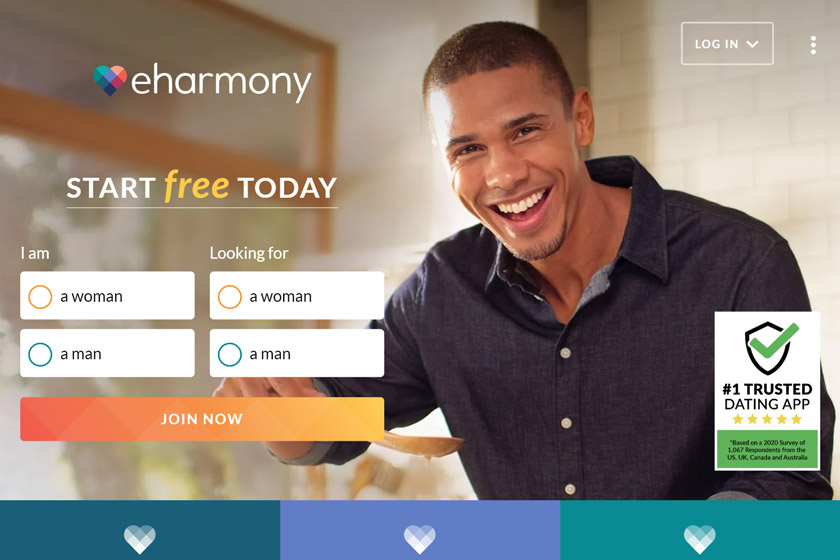 eHarmony is probably one of the most famous dating websites for seniors. They don't target seniors exclusively, but they have a high senior user percentage. It can take a long time to create a profile on eHarmony since, at first, you need to answer many personality-related questions. Still, this spent time helps you find better partners and form better relationships.
Today, this website has near 30 million members and has proved to be helpful for people who are looking for love and a serious relationship.
Date My Age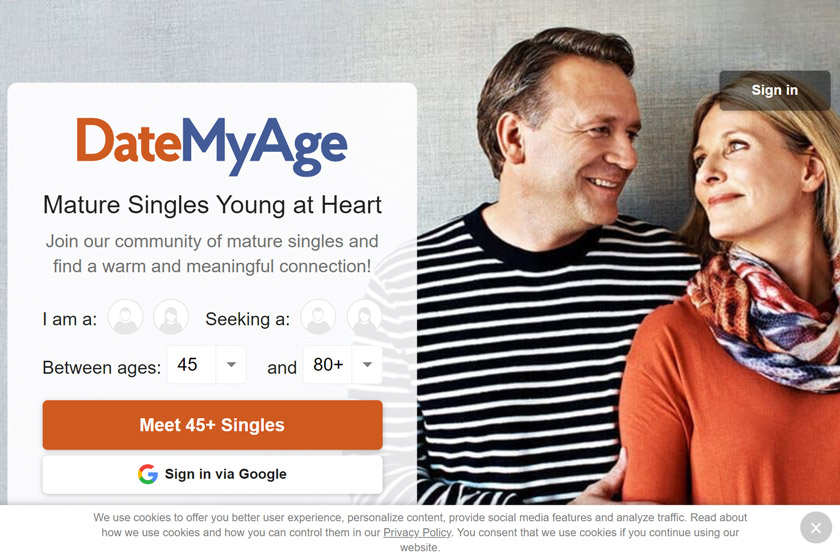 The target audience of this free dating website is people above 40 years old, although it allows younger people to look for partners too. Date My Age is an international dating website that lets people connect from different parts of the world and is entirely free.
Date My Age offers unlimited messaging with no membership fee. So, it is one of the best options for people who want to find a date but also hate the idea of spending money on a dating website. This website is easy to use and allows you to communicate with potential partners by chatting, sending letters, sharing photos, and making calls.
Conclusion
Finding a date can be tricky, but keeping a date can be even more challenging. So it is crucial to know how to turn just a few dates into a meaningful and serious relationship. For this purpose, you need to know the essential dating tips for seniors. This way, your developing relationship will be able to flourish, and you'll be able to enjoy it even more.