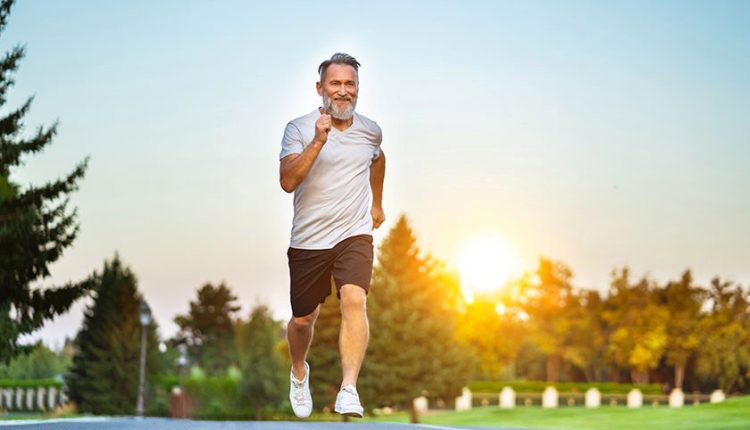 Senior athletes from the United States and Canada compete in the Senior Olympics, also known as the National Senior Games. Games like these are excellent hobbies for seniors and allow them to stay active and competitive. In addition, they can compete in their favourite sport and optimize their health. 
Participants must be 50 years of age or older, with the oldest participant exceeding 100 years. A growing number of athletes participated in the National Senior Games after the first competition in the NSGA games in 1987. We will also look at how the pandemic has affected senior world games, national seniors' games and 55 plus games.
National Senior Games History
The National Senior Olympics Organization (NSOO) was formed in 1985 in St. Louis, MO, by seven men and women. They invited individuals conducting senior games in their 33 states to participate in a meeting in the fall of 1985. Therefore, the first Senior Olympics, held in St. Louis in 1987, was planned by that group. After that, two thousand five hundred competitors participated in the games. S So boards of directors were established for the games, and articles of incorporation were filed in Missouri. 
For instance, a crowd of over 100,000 people viewed Bob Hope's performance at the St. Louis Riverfront Arch during the first Games ceremonies. After that, in 1989, the second National Games were held in St. Louis with 3,500 participants. New York Times, ESPN and Good Morning America covered the event.
There are annual games held by NSGA Member Organizations, with qualifying competitions the year before the Games. Participating in the State Senior Games requires athletes to meet specific eligibility criteria. NSGA has organized 17 summer national championships so far. By leading a healthy lifestyle through senior games, NSGA motivates adults to lead a positive and active lifestyle.
Senior Olympics 2021 Events
Due to the pandemic disruptions on senior world games, it was announced that Humana's 2021 National Senior Games will now take place in 2022. Therefore, out of an abundance of caution, the National Senior Games Association (NSGA) Board of Directors decided to postpone The Games to Greater Fort Lauderdale in the late spring of 2022. The new dates will be May 10 to 23 in 2022.
What Are the Events in the Senior Olympics?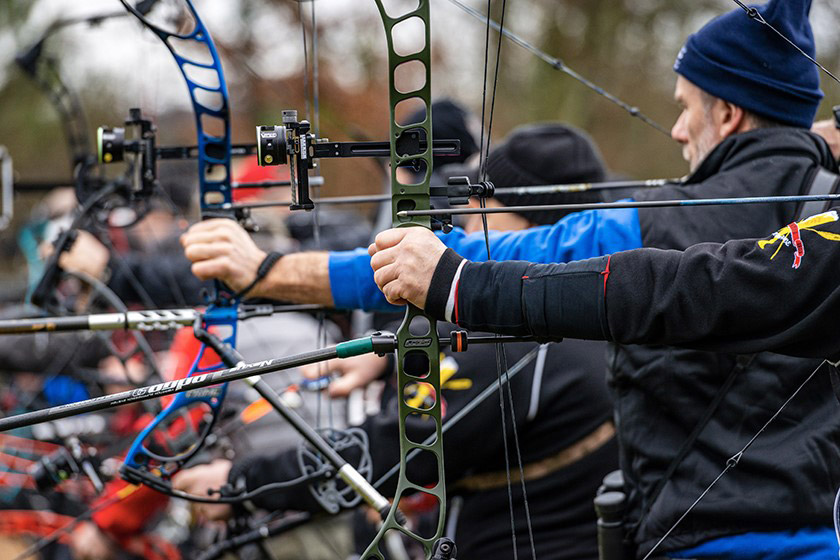 The National Senior Games Association (NSGA) organizes the Senior Games or Senior Olympics. Seniors from the United States compete in sports during the Games. This multi-sport event is geared towards adults aged 50 and older; events are divided according to age groups. The National Senior Games Association promotes fitness, sport, and education for seniors over 50. The NSGA has been organizing the biennial National Senior Games, the world's largest multi-sport championship for seniors, since 1987. Members of the Association participate in qualifying competition events that are part of 53 independent Member Games.
Senior Olympic Games Events List
According to National Senior Games Sports, the Senior Olympics games events list covers:
Archery
Badminton
Basketball
Beach Volleyball
Bowling
Non-Ambulatory Bowling
Cornhole
Non-Ambulatory Cornhole
Cycling
Golf
Pickleball
Power Walk
Race Walk
Racquetball
Road Race
Shuffleboard
Non-Ambulatory Shuffleboard
Soccer
Softball
Swimming
Table Tennis
Tennis
Track & Field
Triathlon
Volleyball
Canada 55 Plus Games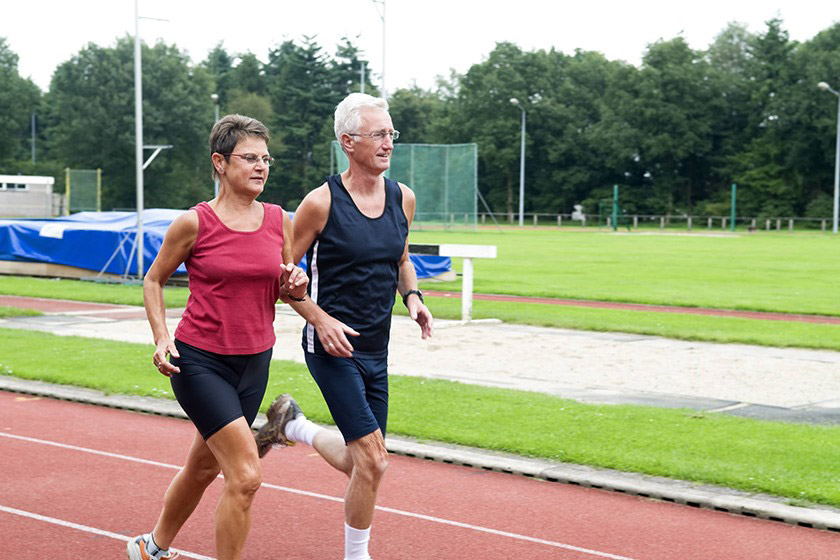 There is no doubt that seniors can have a better life through exercise. The Canada 55+ Games are several significant multi-sport events that attract over 2500 participants and 26 events. Adults aged 55 years and over are eligible to participate in the Games. The Games aim to improve the participants' social, physical, and psychological well-being by participating in a multi-day event. The Games occur every two years (even-numbered years) in late August, and participants must qualify through their provincial competitions.  As a result of the COVID-19 pandemic, the 2020 world senior games and 55+ Games were cancelled.
CSGA President's Message About 2022 Games
Due to the ongoing pandemic, the President of the CSGA has said:
"The Canadian Senior Games Association believes there has, never, in our history, been a more important time than right now for individuals to look for alternative ways to maintain their physical/mental programs and social connections. Knowing and understanding its positive impact on their day-to-day health and well-being is critical.

As stewards of the Canada 55+ Games, our mission is to oversee the successful delivery of high-quality Games. We strive to offer a blend of physically active and mentally challenging events while promoting the Games as an avenue that encourages active, healthy lifestyles for adults 55+ in Canada.

The next Canada 55+ Games are scheduled for August 23 – 26, 2022, in Kamloops, BC. Our continued work with the Kamloops Host Committee inspires our sincere and optimistic commitment to see this great event happen as initially planned.

While it still appears we face challenges on the road ahead, there are many signs to encourage optimism. We hope all Canadians can move forward in the very near future in such a way as to be able to live and positively enjoy life.

We very much look forward to seeing the return of our many past participants/non-participants and hope to welcome others to the next games in 2022 and future games.

On behalf of the CSGA, I would like to take this opportunity to remind you to "Stay positive. Be safe. Stay well". I look forward to meeting you in Kamloops in 2022."
2021 Winter Games
As a result of the ongoing pandemic in senior world games and 55 plus games, the Prince Edward Island 55+ Winter Games scheduled for February in Cornwall have been cancelled. 55+ Games Society president and Cornwall Mayor Minerva McCourt said. The P.E.I. 55+ Winter Games date has yet to be determined, but it will take place in the winter of 2022. The board has unanimously approved this decision of directors of the P.E.I. 55+ Games.
Nova Scotia 55 Plus Games 2021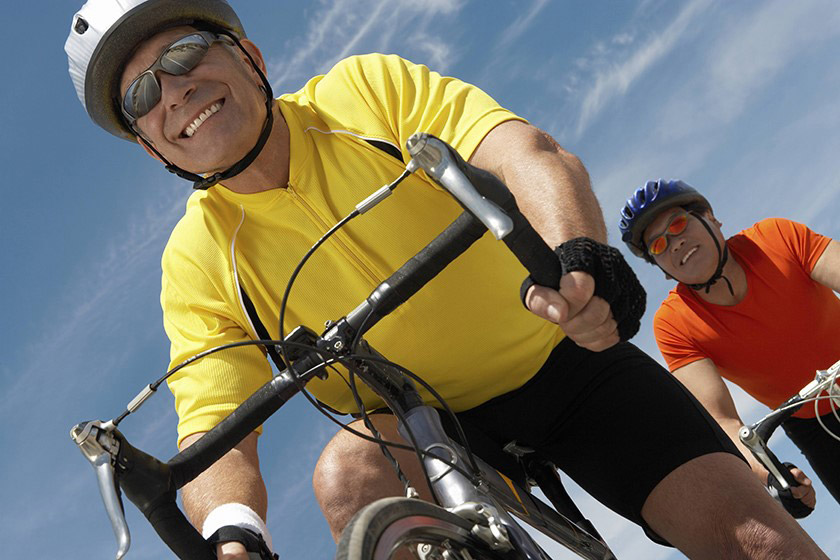 The Yarmouth & Acadian Shores Tourism Association (YASTA) has won the bid to host the 2021 55+ Games in Yarmouth County from Sept. 16-18, 2021. Participants across Nova Scotia participate in physical and mental challenges at the bi-annual Nova Scotia 55+ Games. According to Nova Scotia fifty-plus games, around 450 registrants have applied to the 2021 Games. The following sports and events will take place, and you can visit the schedule to see events, addresses and times.
45's
5K and 10K Run
8-Ball
Badminton
Candlepin Bowling
Contract Bridge
Cribbage
Cycling
Darts
Dragon Boating
Duplicate Bridge
Golf (36 Holes – 2 days)
Ice Curling
Washer Toss
Ice Skating (Predicted Time)
Pickleball
Scrabble
Sledge Hockey
Slo Pitch
Stand-Up Paddle Boarding
Stick Curling
Swimming
Ice Hockey (Men & Ladies)
Table Tennis
Tennis
Track & Field
Walk (Predicted Time)
Final words
A primary mission of seniors Olympic and 55 plus games is to promote fitness, education, and a healthy lifestyle. However, the pandemic is currently affecting senior world games and 55-plus games; and as a result, the events of 2021 have been postponed to be held in 2022. Meanwhile, the 2021 Nova Scotia 55+ Games are taking place on September 16-18, 2021, in Yarmouth, NS. For more information, visit yas55plusgames.