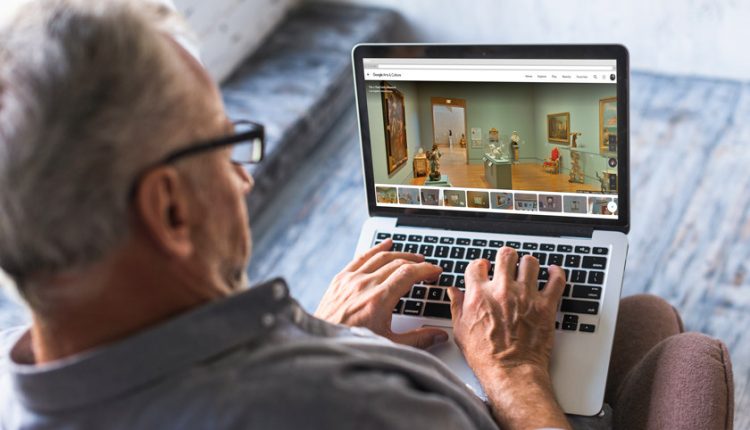 Visit the World's Best Museums Without Leaving Your Chair!
Did you know the word museum comes from the Greek "mouseion," the temples devoted to the Muses and their inspired arts? Around the 4th century BC, Aristotle established a mouseion at his Lyceum school to collect specimens for his zoological examinations.
In the virtual museum tours topic, we will discuss the benefits of online tours and suggest the world's best museum online tours. By taking advantage of technology, we can stay in the comfort of our homes and visit any museums we like.
Virtual Museum Tours
In the last decade, many people have proposed ways to connect people worldwide via the internet.
In 1999 Guggenheim virtual museum was opened by Solomon R.Guggenheim foundatation in bilbao spain. It was the first experimental online virtual museum in the world. After the age of covid, most businesses understood they needed technology more than they cared to admit, so technology came to the rescue and introduced the virtual tour possibility.
Art Museums Online
Stuart Semple is a British artist; he studied fine art and, in 1999, wrote about the online museum's concept. After 20 years, he runs the first virtual online art museum and offers viewers the best chance to visit art subjects online. He said:
"I was thinking about how art should be accessible online, but was disappointed with what I was seeing," he says. "Because of Covid-19, I was seeing artwork grabbing onto tech in different ways, like taking a virtual walk in a park. I started thinking about putting my original idea back out there. And with CGI, I can make an experience you can live right now".
These days, online virtual tours are more accessible than in the past. Google created the first online museum. With google arts and culture, we can visit many museums globally, especially fine arts museums.
Read more: List of top hobby Ideas for seniors
Best Art Museums Online in the World
Visiting online museums, you can learn many things from fashion to paintings and history. If you wish to stay away from bad news and have a more relaxed day, join us on virtual museums tour all around the world:
1. J Paul Getty Museum, Los Angeles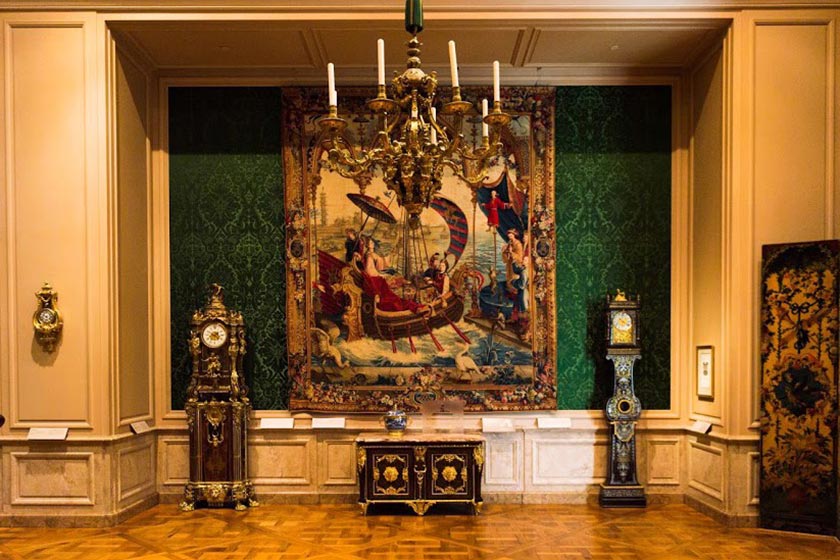 J.Paul Getty museum is one of the best art museums worldwide, with valuable treasures from ancient times to Van Gogh. This museum is also one of the pioneers in virtual museum tours. You can select this museum from the Google arts or Getty website. You can see every skill works in the virtual museum just with one click. Also, google and other viewing platforms provide useful tools for completely visiting all parts of the museum.
2. Vatican Museums, Rome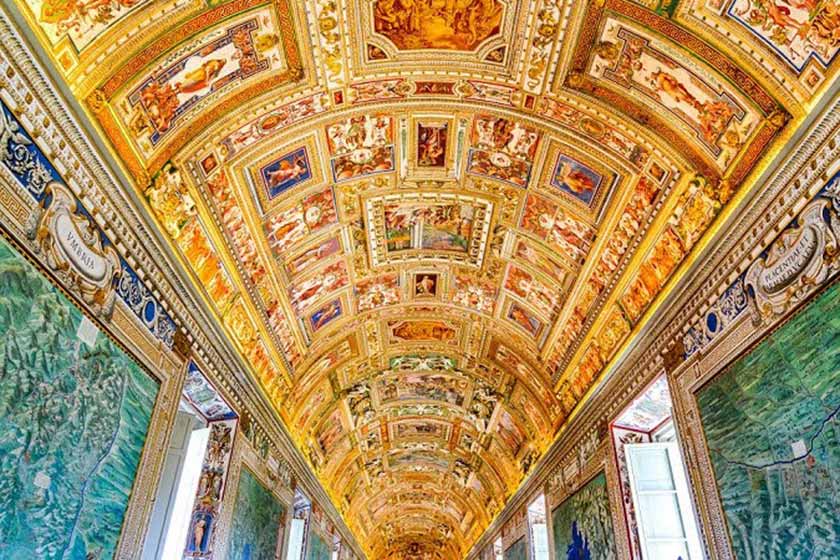 The Vatican has had a great history and has been the land of popes for long years. The Vatican museum collected many famous arts and classical sculptures made by popes many centuries ago. This museum provides virtual museum tours for everyone that looking for classical arts.
You can have an enjoyable virtual museum tour by visiting the Vatican museum. In this tour, you can also see 360-degree images of Michelangelo's ceilings at the Sistine Chapel, Saint Peter's Basilica and the square. You can access to Vatican museum website and see these beautiful places.
3. Guggenheim, Bilbao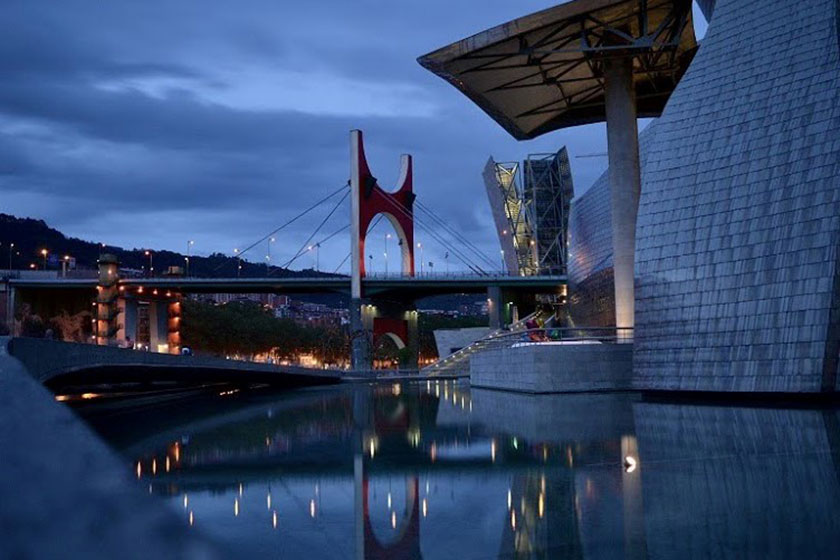 Guggenheim is one of the wired art museums all over the world. It was established in Bilbao, Spain. In this art museum, you can see strange titanium sculptures and steel buildings. Nowadays, Gegenhiem runs virtual museum tours. You can go to the Guggenheim Bilbao website and view many artworks from American and European artists. Frank Lyold wright designed the building of the museum. And now have collections from Franz Marc, Piet Mondrian and Pablo Picasso.
4. Natural History Museum, London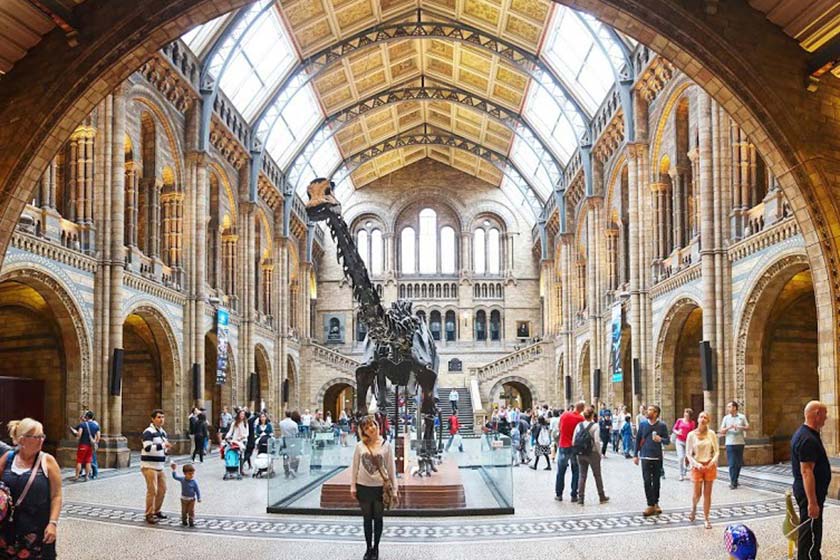 If you are looking for some places to watch historical giants or are more interested in biology, the natural history museum in London is a good choice. They have suitable virtual museum tours these days. You can enjoy this place exactly like real visitors because the managers provide a virtual museum for audiences. When you click on some objects, you suddenly feel yourself between the main halls of this museum. So if you want to visit one of the best online museums, you should click on the natural history museum website and join their online tours.
5. Rijksmuseum, Amsterdam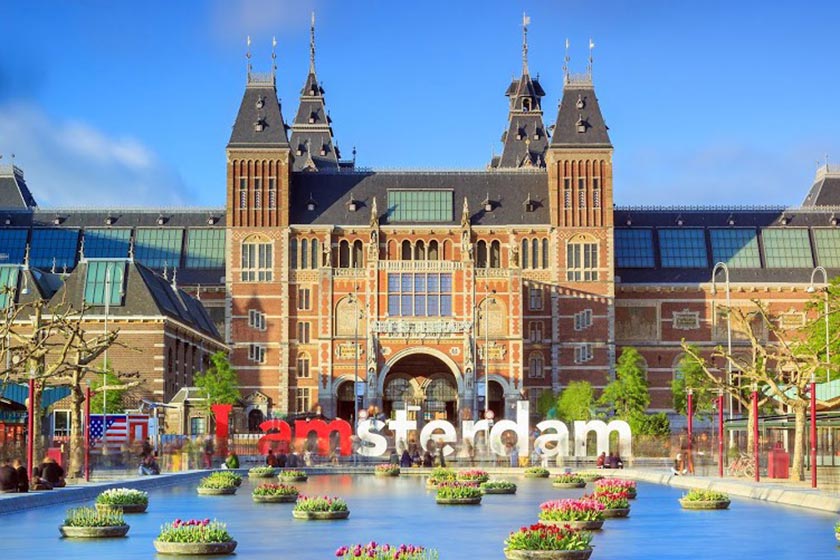 Rijksmuseum is a famous museum located in the heart of Amsterdam, Netherlands. This museum included artistic and historical objects, and with high qualified technology, you run one of the best art museums online in the world. You can visit many beautiful paintings by Dutch artists. Rijksmuseum collects many art projects from 800-1200 years ago. After entering the Rijksmuseum website, you can use virtual museum features and enjoy pure art. You will surprise by some famous artists like Rembrandt or Vermeer.
6. National Museum of Modern and Contemporary Art, South Korea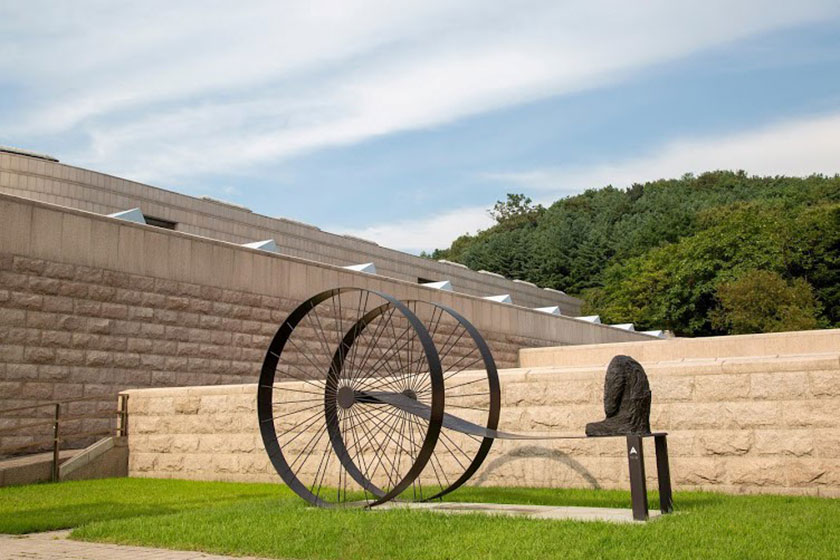 If you are a fan of the modern arts, the National Museum of Modern and Contemporary Art, South Korea, will be your best choice.
If you want to learn something new during your visit, the National Museum of Modern and Contemporary Art is the best art museum online in the field of modern arts. They have galleries in 4 important cities in South Korea. You can travel to these galleries through virtual museum tours and see inspiring and desirable designs, sculptures, photographs, new media, etc.
You can also find famous samples from popular artists such as Joseph Beuys to Korean artists Nam June Paik. Even on their website, you can find a fascinating educational program.
7. Musée d'Orsay, Paris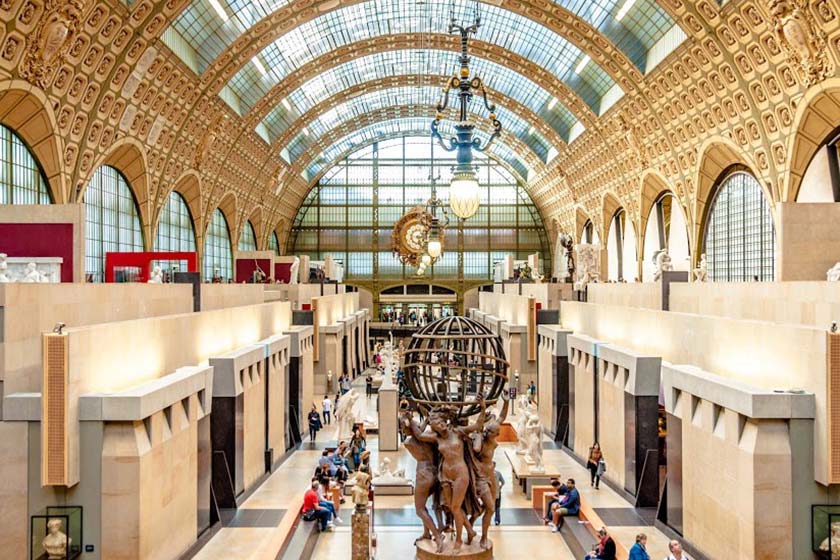 Musée d'Orsay is a fantastic art museum for fans of impressionist and post-impressionist works. You can see many breathtaking artistic works from Cezanne, Monet and other French masters with one click. With virtual museum tours that Musée d'Orsay exhibits, you can visit paintings and get familiar with this building's history. Also, this museum has a tourist tube. On this page, you can see a 360-degree view of the museum's exterior.
8. British Museum, London
British museums have one of the best virtual museum tours worldwide. They also prepare attractive club members for someone who loves to stay in contact with their cultural events. Furthermore, they produce podcasts and audio content for their audiences. In the British Museum, you can also visit the vital part of the earth's history, from the first humans to Egypt. With the 360 degrees tool, you can go on a virtual tour and see every corner of this museum.
9. MASP, São Paulo, Brazil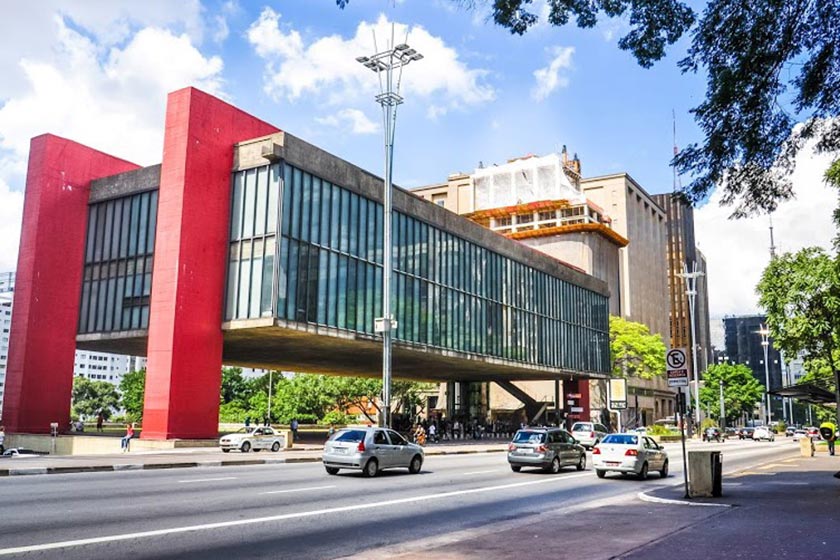 If you are interested in art and eastern American culture, MASP in São Paulo is the best choice. In MASP, they collect artworks from European, African, Asian and American societies. Also, architectural concepts are another part of this museum.
Today, this museum hosts more than 110.000 artworks and can easily view all sides of the museum with a virtual museum platform. Also, MASP has a particular space for open space exhibitions. In this area, they demonstrate glass panels or crystal easels. With Google street view, you can look at this building established in 1968.
10. National Gallery, London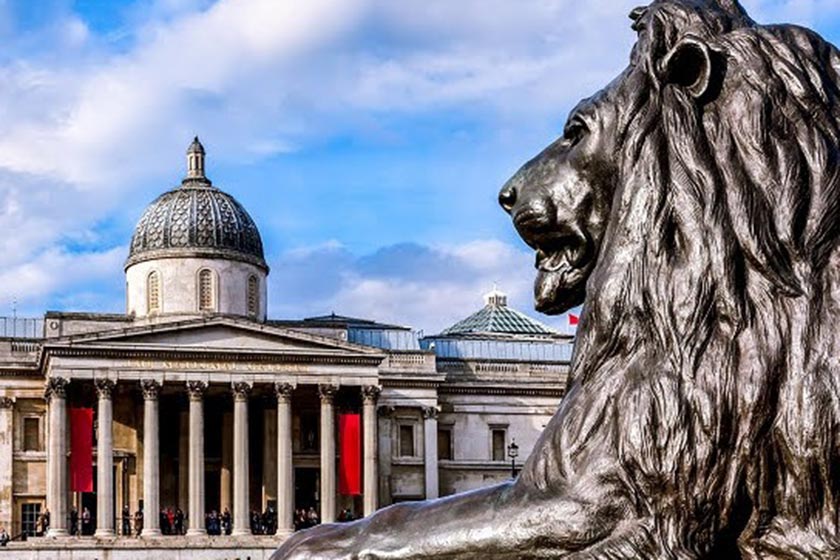 A national gallery is an excellent place to see artworks from the 13th to the 20th century. You can view various paintings such as watercolours, drawings, and other art types. National Gallery is one of the most famous art galleries worldwide.
Like many museums and galleries, they also provide one of the best virtual museum tours for their audiences. Also, the national gallery has many educational programs for all ages. Besides, you can join free online workshops on their website and learn new things.
Conclusion
Technology helps us solve loneliness in seniors and many other issues. For example, we can travel worldwide and visit many museums with virtual museum tours free of charge.
The only tools we need are our smartphones, computers or tablets. Tell us what museum you checked out online in the comment section, or even better, suggest it to your friends and family, as Gina Greenlee once said:
"When we establish human connections within the context of shared experience, we create community wherever we go."