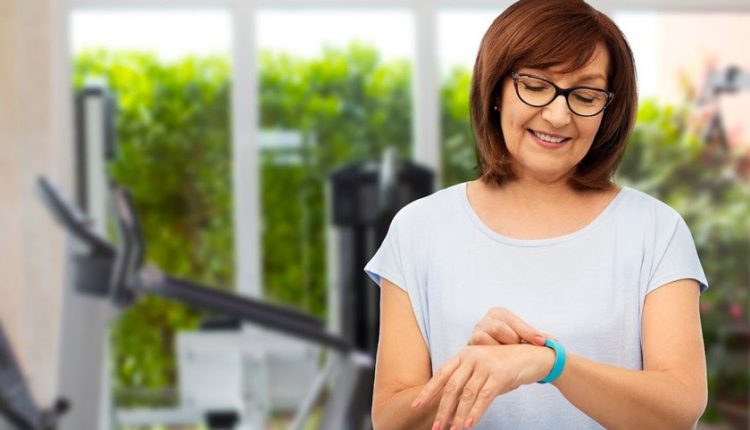 Researchers are constantly working to develop new technologies, and most of the technologies they develop significantly improve people's quality of life. Wearable devices these days play an essential role in remotely monitoring patients' conditions. While long-term investment by older people is a bit challenging, they still need to have far better health care.
According to the World Health Organization, about 17.9 million people died of cardiovascular diseases in 2016. People's understanding of their heart health can reduce the rate of deaths from cardiovascular disease worldwide. An irregular heartbeat can occur at any time, known as atrial fibrillation, which in some cases leads to a heart attack.
Until recently, the only way to track and analyze an irregular heartbeat was to go to a hospital emergency room and have an ECG. This problem has disappeared thanks to wearable technologies.
Our heart beats about 115,000 times during the day, and this number reaches 42 million times during a year. So, it is necessary to pay attention to our heart health in our everyday life. The importance of heart health is higher for the elderly since ageing can cause various changes in body organs.
The rate of heart diseases and cardiovascular illnesses is higher in the elderly population, which has led several technology companies to create various heart rate monitors for seniors.
This article will talk about wearable technology for elderly care, and the best heart rate monitor watches for patients. 
Here, you could read about smart home technologies that help seniors and learn more about the importance of technology in the lives of seniors.
1. iBeat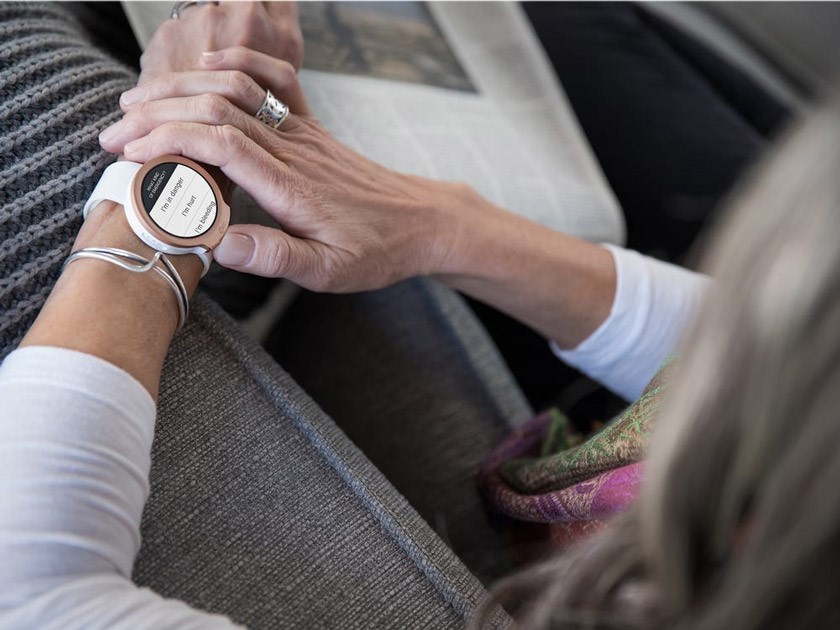 There are currently many smartwatches that enable users to keep track of their heart rate. iBeat has designed a smartwatch that can help if it detects a user's health is at risk and monitors heart rate.
They come equipped with optical sensors that monitor heart rate, blood circulation and blood oxygen levels at four locations on the back of the wrist. It uses artificial intelligence-based algorithms to analyze user-collected information continuously.
After contacting a medical team, this GPS-enabled watch directs them to the user's location and then informs the user status to their family or friends whose names are on the contact list. Users can also call the medical team by pressing the emergency button on the watch.
2. Holter Monitor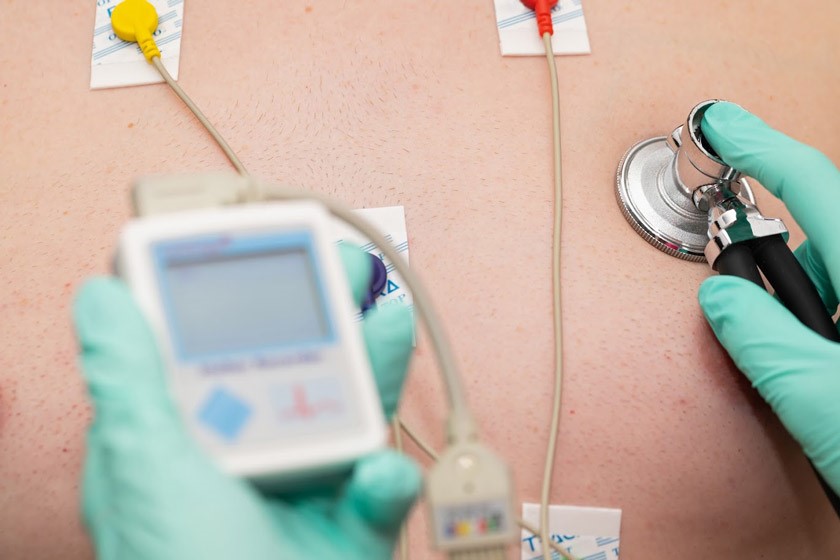 You can buy this portable device to track and record your beloved heart rate. Holter Monitor operates with a battery, and the size is quite suitable for carrying. The sensors of these devices are attached to the skin. The best feature of these devices is that they are very accurate and comfortable, and even wearing them during the night will not disrupt your sleep. Holter Monitor is a medical heart rate monitor that enables the elderly and their caregivers to determine whether the heartbeat is fast, slow, or irregular.
Holter monitors the heart's electrical signals thoroughly and accurately for long periods during daily activities or while asleep and provides a comprehensive report of the state of arrhythmias recorded during the installation to the physician.
3. Zio Service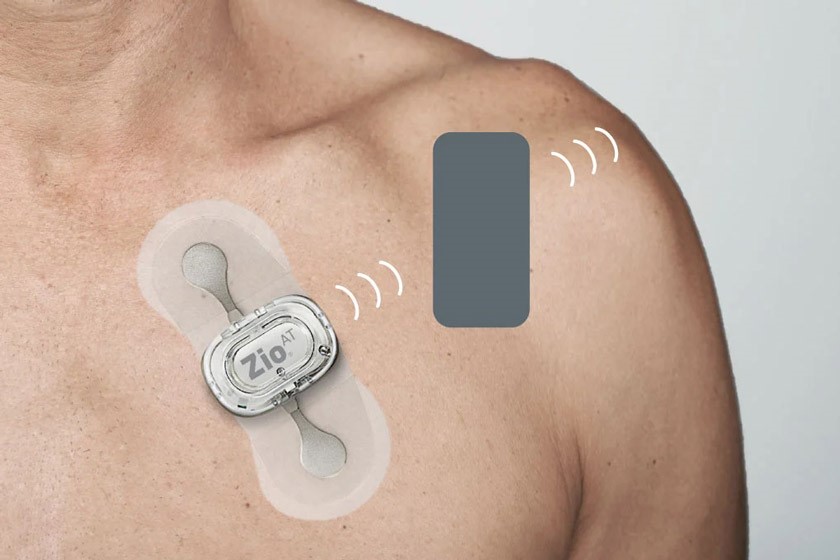 This is a device in the form of wireless parch that can record the heart rhythm for two weeks, and you can use the obtained information to evaluate heart health. Zio is an implant on the left chest, and it is a necessity for the elderly who are suffering from cardiovascular diseases. This device is also able to detect any change in heart rate.
4. Apple Watch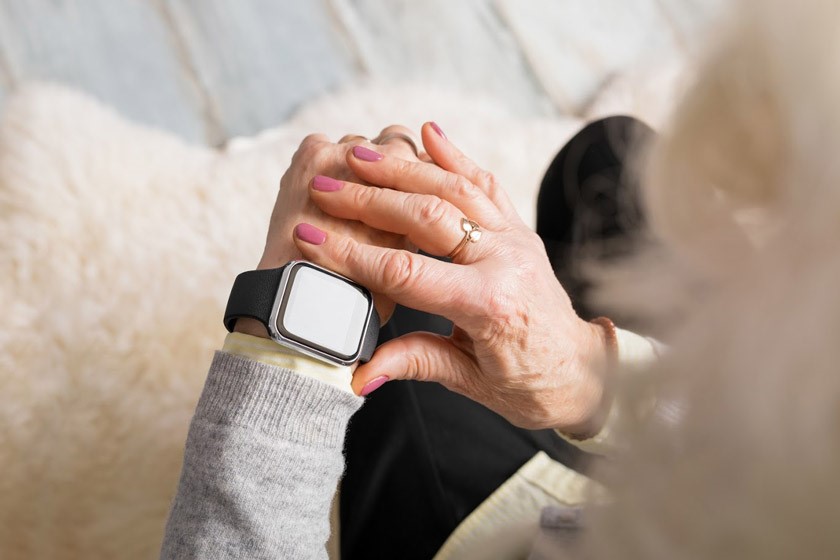 In addition to being one of the most popular smartwatches available, Apple Watch ranks as the best heart rate monitor watch in the market. This smartwatch is not designed just for seniors. However, the various capabilities make it a suitable choice for the elderly to track their health. With any change in the vital signs of the elderly, Apple Watch will send you alerts and helps you avoid undesirable consequences. The Apple Watch is a good blood pressure monitor for the elderly, and it can check the sleep and activity of the elderly besides heart rate.
The emergency button lets you ask for help in emergency conditions and contact emergency services.
5. Fitbit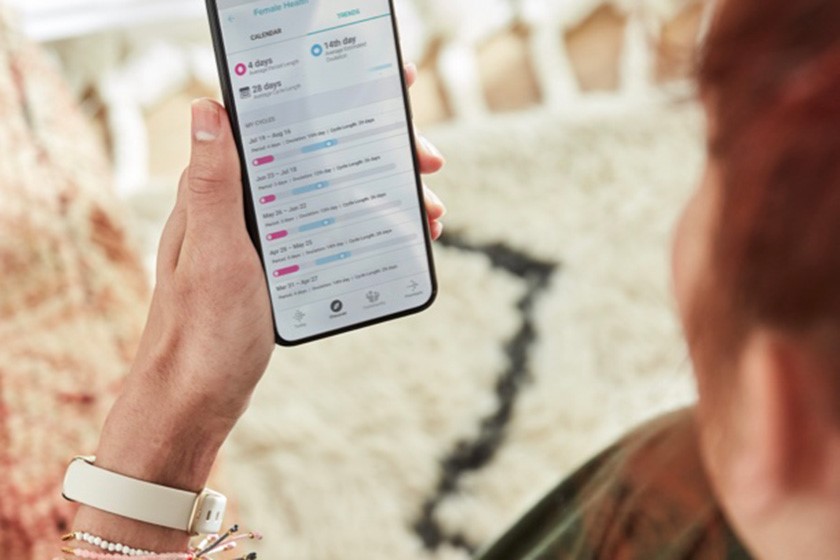 This is among the top-rated brands of wearable products. There are various models of Fitbit, and all of them can track activity and heart rate. Fitbit products also enable users to connect with their peers through the app for extra motivation for their activities.
Fitbit Charge 2 is one of the best models equipped with a built-in heart monitor suitable for the elderly. You can use this device to monitor the heart rate of your elderly loved one in all kinds of conditions. Among the other features of Fitbit products, one can note sleep tracking, which helps you ensure the sleep quality of your seniors and detect sleep disorders.
6. Jawbone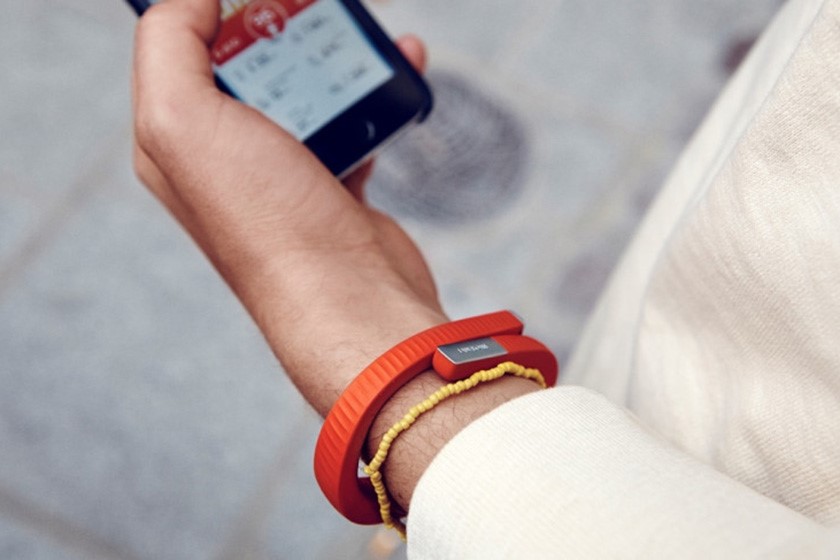 This device is not designed for the elderly specifically. Still, it provides various features like activity, heart rate and sleep tracking, which can come in handy for aiding seniors in having an active and healthy life. Most of the models of Jawbone products are in wristband mode. If you are looking for a simple device to track the sleep and heart health of your elderly, Jawbone can be one of the best choices. 
7. BodyGuardian Heart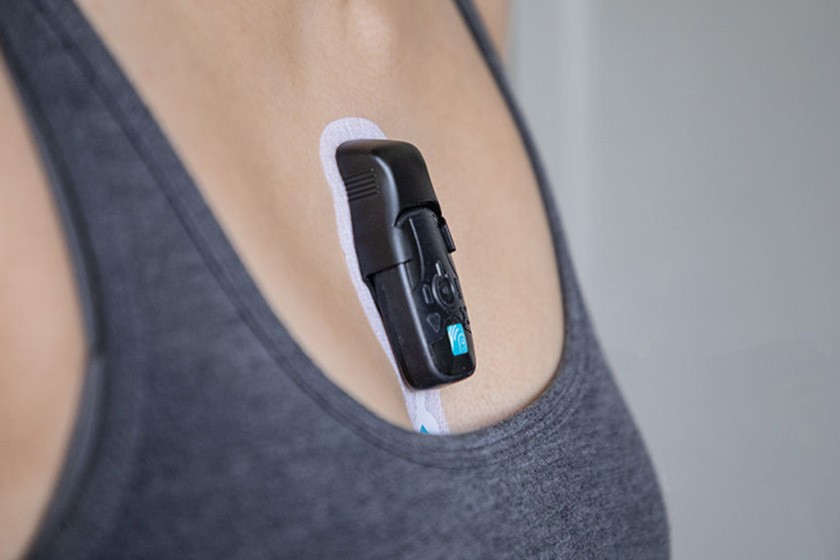 This medical heart rate monitor device, unlike other wearables, is attached to the skin and can monitor heart rate and respiration, activity rate, etc. The added benefit of this device is that it can connect to the app provided by the manufacturer and enables the doctors and caregivers to have access to the health condition of the elderly. The device automatically sends alerts in cases of emergency.
8. Reemo Health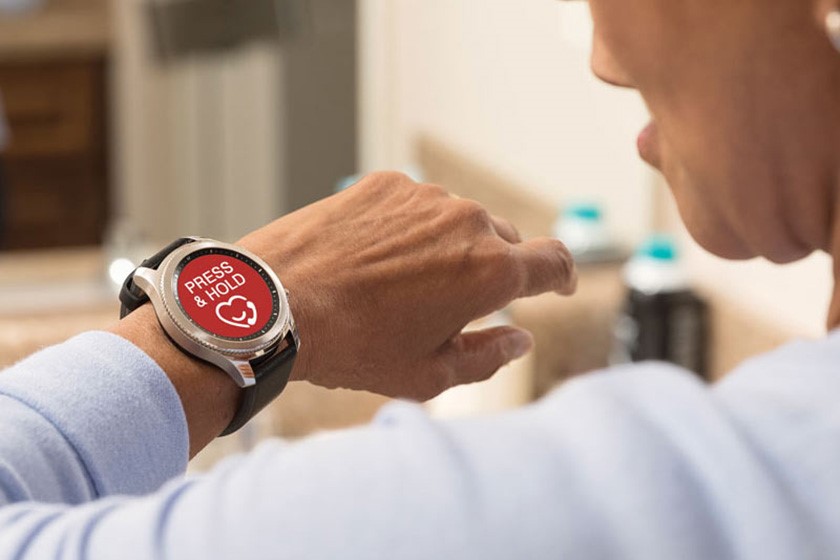 This one is only available from third-party healthcare facilities and is quite rare. Reemo Health can track heart rate, sleep duration, activity level and location. It enables the caregivers to have instant information about the elderly. Reemo Health also features a GPS sensor, which enables caregivers to locate lost elderly.
9. MobileHelp Smart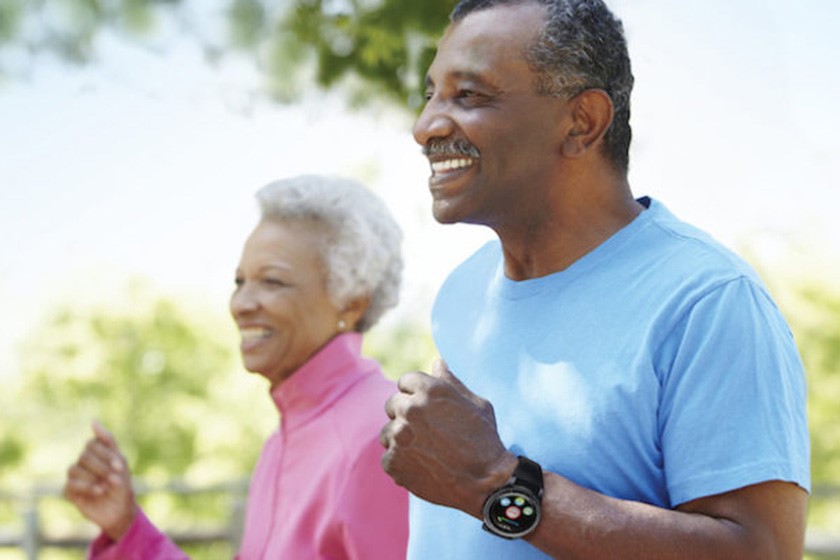 Among the devices designed for seniors, this one measures heart rate and activity. The health watch is among the top choices for seniors. The emergency button of the device connects the elderly to operators, and the elderly can speak with them via the built-in speaker and microphone.
10. Implantable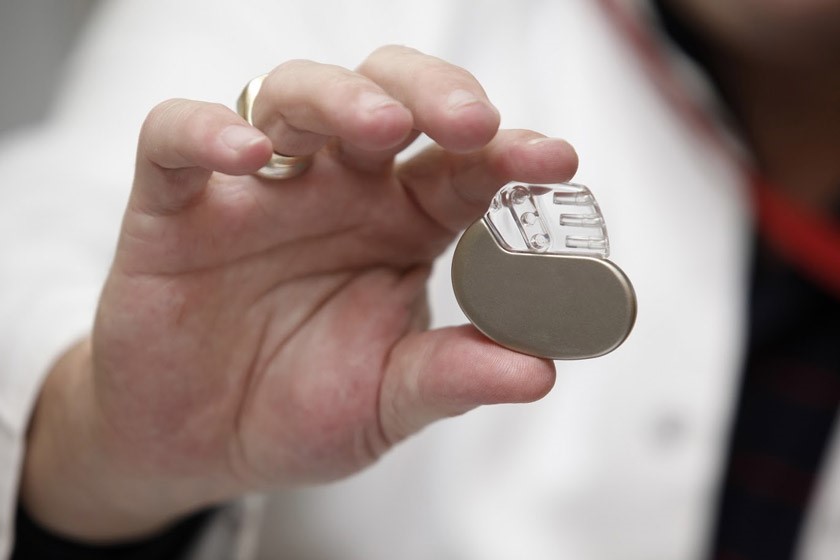 A wearable device may not be enough to keep an elderly body functioning well in some severe circumstances. Implants are available to control heart rhythms. They are placed in the heart tissue and control the heart rate of the elderly. They also restore the heart's rhythm to normal and work to prevent cardiac death.
Another implantable device is a Pacemaker. Pacemakers are often used to treat seniors whose heart beats too fast or too slowly. A battery powers the device, which is attached to the chest. It controls the regular rate of the heart.
Final words
This is just a small sample of wearable technologies for elderly care. These devices exist for monitoring heart health, while some can track activity, sleep, respiration, and blood pressure. Hence, we should choose the best models based on our needs in tracking elderly health.
These devices connect remotely, so family members, children and doctors can monitor seniors and ensure their health. Do not hesitate to get one of these devices if your elderly loved one has a heart problem.