What Not to Wear After 60
Almost All people want to be stylish No matter how old they are. One of the greatest myths about older adults is that they are no longer interested in looking stylish. Just because you are over 60 doesn't mean that you can't be fashionable. However, sometimes we uncomically choose and wear clothes that kill our styles. So, this article provides some tips and tricks using which you look fabulous.
Style Mistakes for Elderly
One mistake that people over 60 make is wearing patterned clothes. It doesn't mean that you can't wear patterns, but for looking more fabulous, it is better to focus more on wearing solid colours and keep patterns to a minimum. If you are interested in patterns, you can keep them simple and consistent in your style. Another mistake is about jewelry. Instead of wearing all jewelry boxes, try to wear a prominent piece at a time.
Some seniors love to follow fashion trends, but they should consider that most of the fashion trends are redesigned by younger women so that these trends may send you in the wrong direction. Of course, it doesn't mean that you should avoid all fashion trends, but it's better not get sicked into shiny new collections in the fast fashion stores and instead adopt a trend that is suits your body type and age.
What Should You Not Wear When You're Older?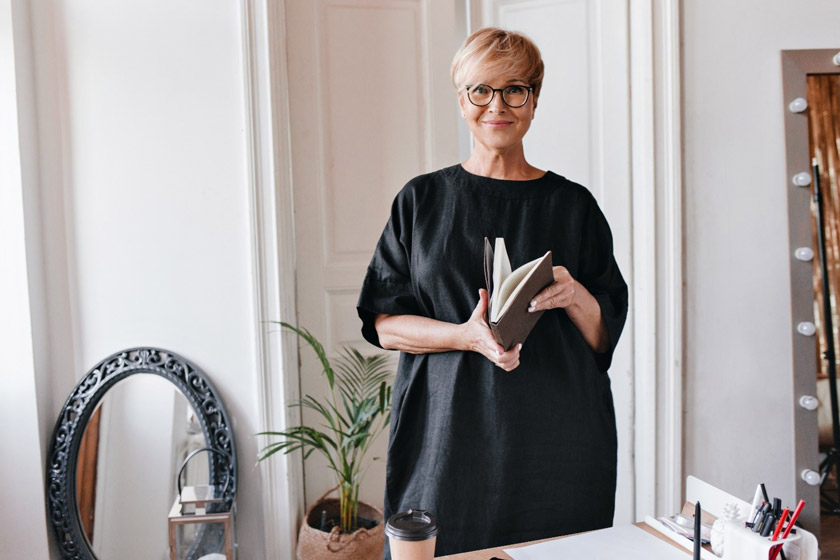 Being stylish over 60 is not hard. In addition to knowing about things to wear over 60, we provide here more information about what not to wear:
Too Much Makeup
Too much makeup makes you age instantly. Some fine lines and wrinkles appear on their face and neck skins as people get old. Too much makeup can exaggerate these lines. Instead, you can choose matte eyeshadows and a lighter foundation.
Wrong Kind of Bra
Most senior women love the comfortable and easy-to-wear bra. However, wearing the wrong kind of bra can kill your style. We recommend choosing a flat bra with plenty of support. The colour is also essential. Choosing the colour of a bra depends on your outfit: most of the time, beige is the best colour, but black is also a great choice if you do not want your underwear to show through your white clothing, it is better to choose a bra colour that matches to your skin colour.
Oversized and Baggy Clothes
Baggy and oversized clothes have been on trend these years. You may think that such oversized clothes can hide your overweight or other signs of ageing. But the truth is that oversized clothes emphasize these signs and make you look bigger. Instead, you can wear clothes that fit you (not too tight) and won't feel frumpy.
Neutral Colours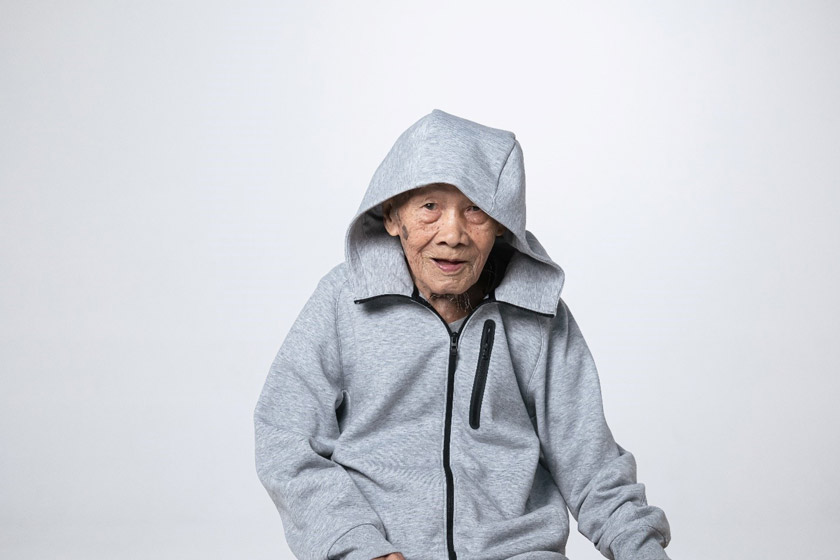 Like patterned clothes, it's better to avoid having an entire outfit, jewelry, and accessories in a similar light, neutral colour. It seems that monochrome style is too harsh on older skin. The best way to decrease this harsh effect is by mixing your loved neutral clothes with other rich or dynamic colours.
Extremely Old Fashion Styles
It is ok to wear clothes that are not trendy, but you should be careful about pairing too many old-fashioned items together. Such a style can bring you back several decades and make you much older than your age.
Leggings
Contrary to stretch jeans, leggings are not an excellent choice for older adults since they draw attention to every minor imperfection in seniors' legs and draw attention away from your asset.
Large Scarves
Some seniors love wearing scarves since this accessory can add colour to their styles and hide neck imperfections and wrinkles. However, wearing massive scarves can be a mistake. Instead, you can try simple cut scarves with lighter fabrics to add colour to your outfit.
Fleece Sweaters
Fleece sweaters are great options for times you go for a walk or take your dog for a brisk walk. A warm, chunky cardigan would be a better option. You can choose a cardigan that falls around your hips or even longer. However, if you insist on wearing fleeces, invest in a high-quality one with more structure and looks more attractive. Cheap and baggy fleeces look you frumpy.
Some Additional Tips and Tricks to Be More Stylish
The classic style has always been a perfect idea for seniors. For example, you can use a belted trench coat, button-up shirts, and tonic length tops in your style and looks fantastic and flattering
Don't be afraid of going gray: Embark your gray hair. There are several tips to have natural, shiny gray hair. It needs to have a hair care routine, and instead, you get rid of repetitive colouring your hair
Don't be afraid of wearing jeans. A nice pair of trousers cut, straight leg or wide leg jeans look good on seniors. Specifically, if you are more prominent on the bottom, try a trouser cut or boot cut jeans to look slightly taller and draw attention away from your mid-section. Stretch jeans are also an excellent option for skinny seniors.
Final Words
Being stylish is not hard, and it does not need to expend lots of money. You should need to know your body type, embark on your body ageing change, and follow our suggestion in this article.