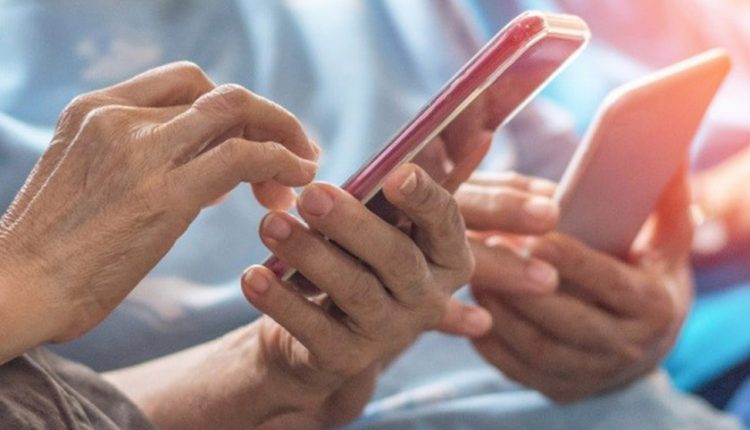 Alzheimer's, a horrifying disease that leaves patients and families in a cloud of uncertainty; a disease with a 100 percent mortality rate that robs a person of their identity and destroys their relationships, affects nearly 44 million people worldwide! There are many days you may ask yourself: Why us? Why me? It's not fair! Whether you or one of your loved ones has been diagnosed with Alzheimer's, we know it can be an overwhelming experience for both, and you may feel as if your world has been shattered. The good news for all of us is that experts believe that some apps and brain games for seniors may strengthen strong connections between brain cells and help prevent Alzheimer's by increasing mental activity.
It is, fortunately, possible to prevent and delay Alzheimer's symptoms with some of the best apps and brain games for seniors. For the same reason, we have listed the 12 best apps and brain games that may bring happiness and hope back into your life.
Play Games, Prevent Dementia
Playing games is considered an excellent activity for improving cognitive skills. There is no proof that games prevent dementia, but the evidence so far shows that brain games help you reinforce skills that usually weaken as you age. These skills include planning, decision making, reacting faster, processing even faster, and better short-term memory. Games are believed to help maintain the overall mental health of seniors.
For seniors, there are mainly two kinds of games. First, games that help seniors entertain themselves and games help them keep their minds sharp and their brains active.
People over 50 found playing brain-training games on the internet to be beneficial. Researchers found that those who played the games five or more times a week showed a marked improvement in their reasoning and problem-solving skills. Another thing that studies in this field showed was that seniors over 60 years old who regularly play games and use brain training apps have a better performance in everyday life.
Brain Games for Seniors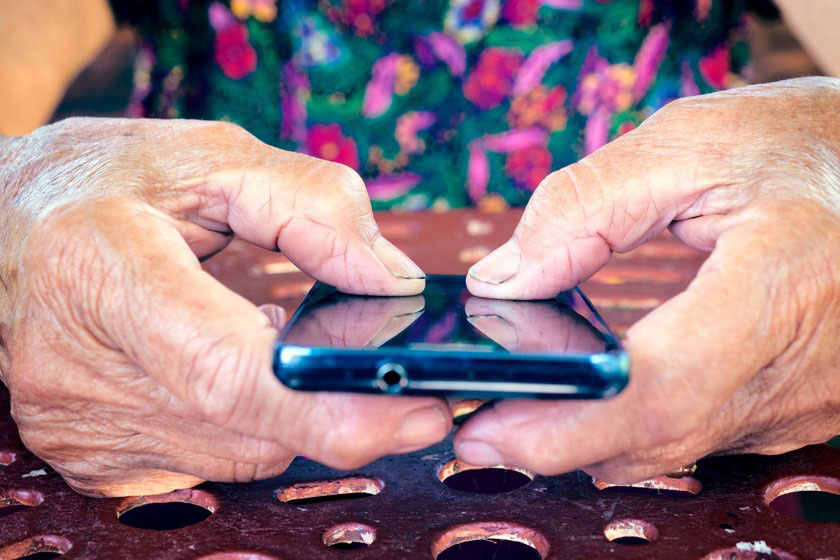 Despite the usual notion that games only suit teenagers and younger people, games are for everyone and are among hobbies for seniors. We can figure this out from the benefits of games for older adults. The game industry is a diverse one. Any social group can find appropriate games, and seniors are no exception. Seniors can use board games to improve their mental health. There are various card games for seniors that positively affect brain activities. And the options are not only limited to physical games.
There are computer games, online and offline, that undoubtedly help seniors keep their minds active and will continue to do so in the future. And day by day, with every step that technology takes forward, more games and applications are made available to improve seniors' mental health.
Brain Training Apps for Dementia
So what games are suitable for Alzheimer's patients? This article will discuss some of the applications and brain training games, mainly in two categories. One group of applications helps prevent Alzheimer's or other diseases, and the other group helps the patients already suffering from such diseases.
With the help of mobile applications, you can exercise your brain, which proves the necessity of having a smartphone for seniors.
1. Witty Words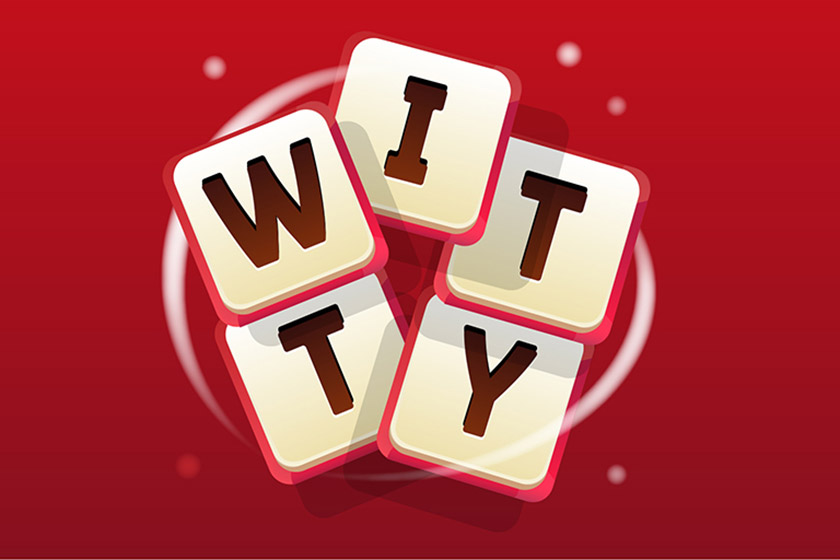 The Witty Words game is designed especially for senior citizens to entertain them, stimulate the brain, improve cognitive function, and enhance memory. With this game, seniors can challenge their memory, test their vocabulary, and discover new words with word connections and addictive crossword puzzles. This game is perfect for memory practices.
For the accessibility features, the Witty words game is designed with large buttons and sufficient contrast for a better experience for the elderly with visual impairment. Witty Words allows players to see the words for a limited time and then remember and solve the puzzle.                                                                                                                                       
2. Lumosity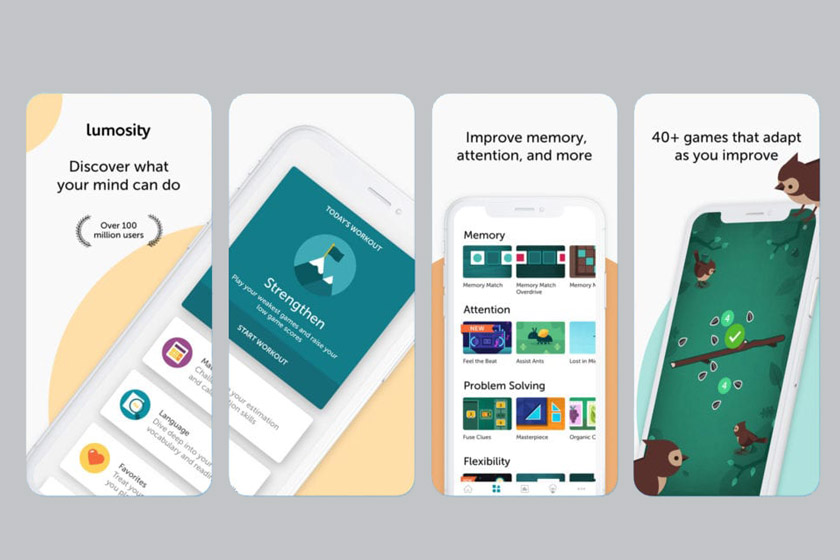 Lumosity offers a growing collection of cognitive and scientific-based games designed to improve your working memory and brain function. This app enables you to notice the items that help you solve the task faster and ignore the things of no use. Lumosity is super popular and has more than 60 million users worldwide.
3. Dakim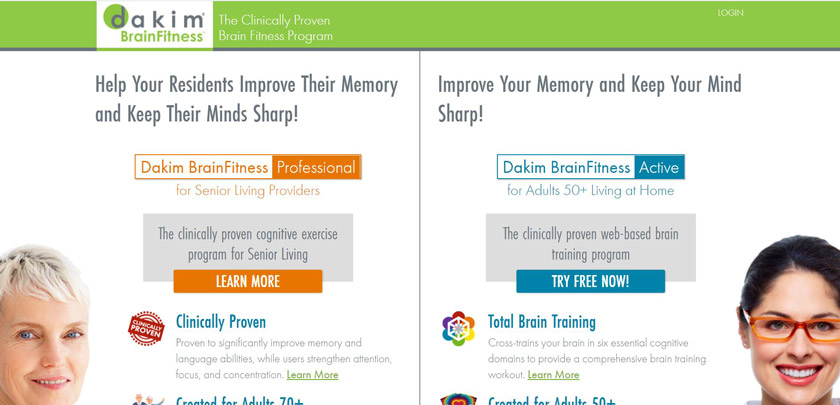 Dakim provides more than 100 games and puzzles designed and developed by professionals to help you concentrate better. These games employ tasks that contribute to preventing Alzheimer's disease. This cognitive exercise program is clinically proven to improve memory and language abilities while strengthening attention, focus, and concentration.
Available for: Website users and IOS
4. Peak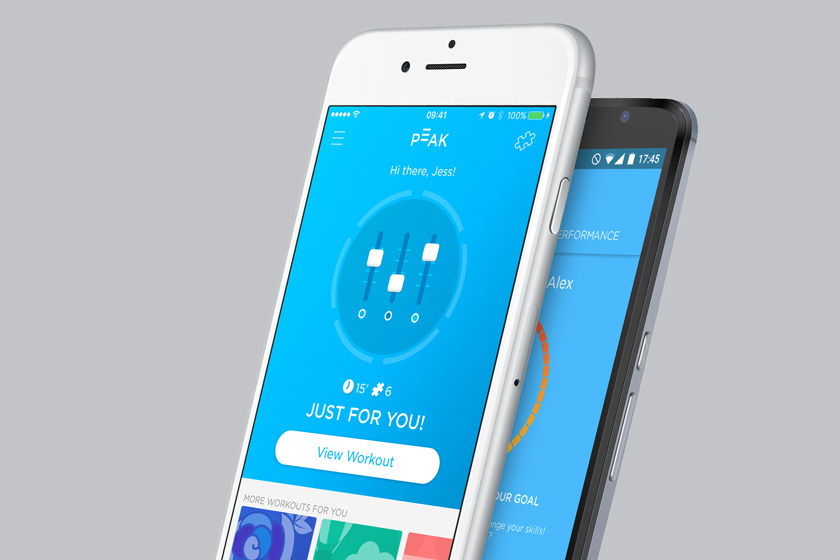 Cambridge University develops this brain training app. Peak consists of games like "Game Show" and "Decoder," designed to challenge the skills that matter to you most with games that test your focus, memory, problem-solving, and mental agility with short workouts.
Available for: Android and iOS
5. Elevate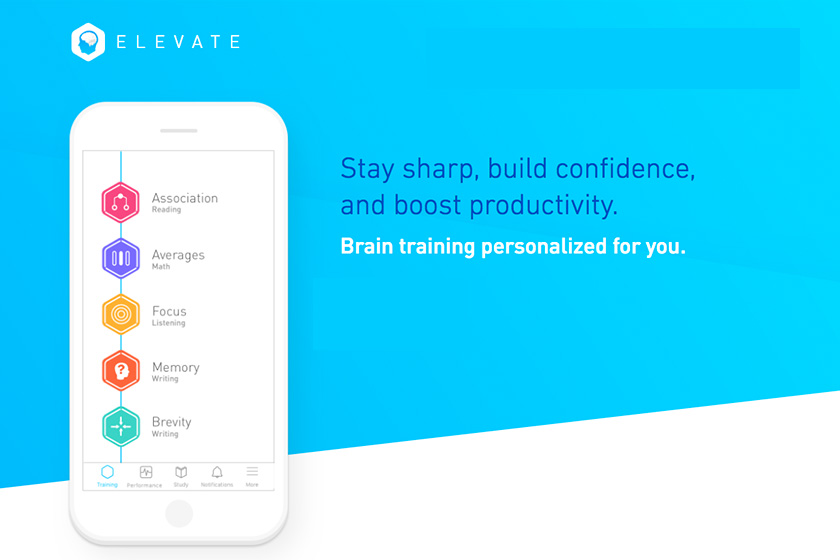 Elevate is different from the other apps because it focuses on perceptive skills like listening and reading. All games require you to comprehend the passages you read or listen for grammatical errors. But these activities happen on a fun and challenging surface to be a more enjoyable experience.
Available for: IOS and Android
6. Fit Brains Trainer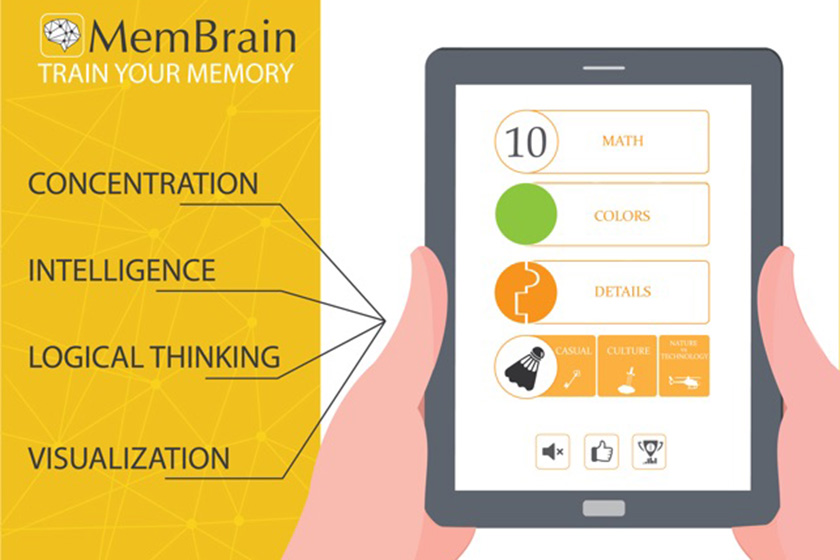 Fit Brains Trainer offers you more than 360 games and puzzles that all help you enhance your memory, concentration, and brain speed. As you progress, the levels get more complex, so the challenges, and hence the brain exercises, will never come to an end.
Available for: IOS
7. CogniFit Brain Fitness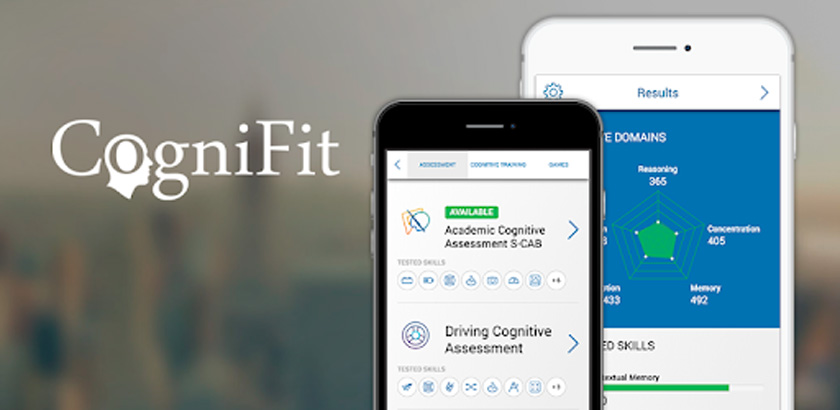 This brain training game designed by neuroscientists provides the user with helpful brain exercises alongside a fun gaming experience. Congnifit helps you keep track of your progress from the beginning. You can also invite your friends to join you on the tasks, making the experience a lot more fun.
Available for: IOS and Android
8. Brain Trainer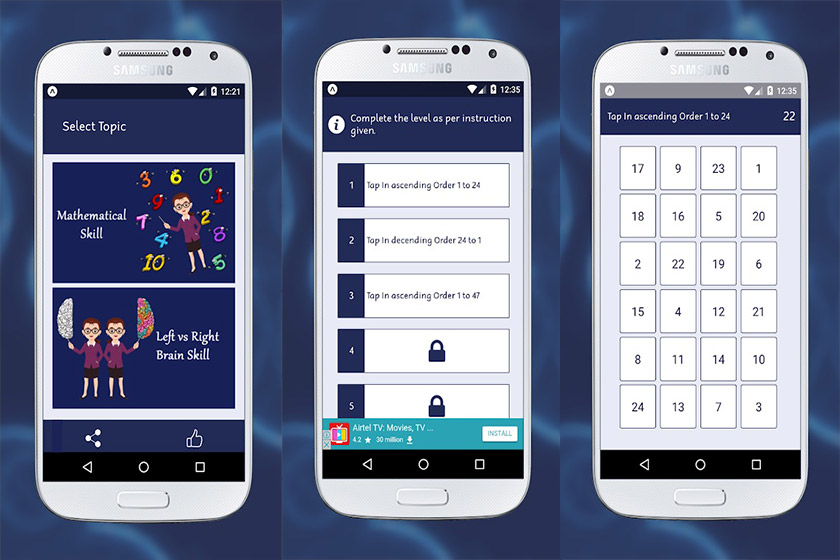 This popular app offers a huge collection of brain-training games – from language to math to speed games and many more. Furthermore, Brain Trainer allows you to customize the games you play based on your personal goals, such as improving your memory, problem-solving, attention, and agility.
Available for: Android
9. MindMate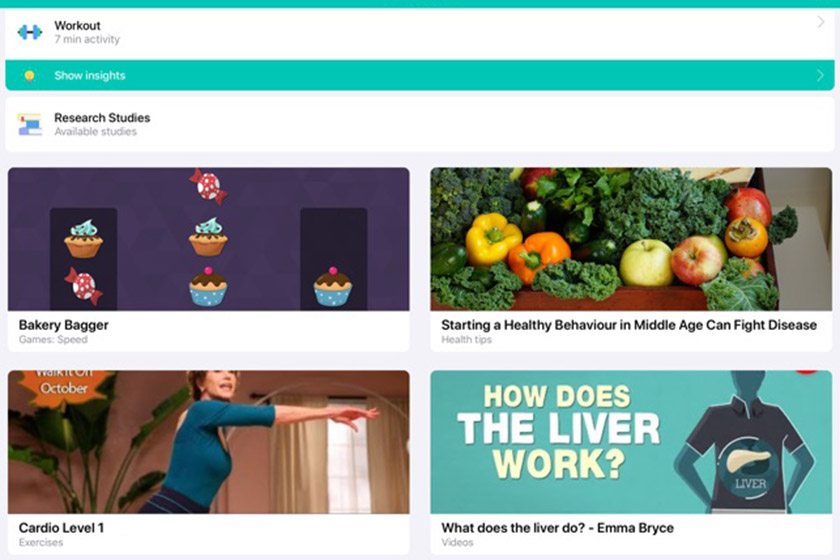 Three young people who experienced taking care of seniors with dementia decided to develop an app with brain games and workouts to help with attention, memory, problem-solving, and cognitive speed. Additionally, MindMate offers other tools to enhance brain function and promote physical, mental, and social well-being. The website enables you to take an online memory test and send the results immediately to your email account.
Available for: IOS
10. Brain Metrix
Brain Metrix is a Collection of various games with various tasks aiming to Improve IQ, focus, memory, creativity, and spatial intelligence that unequivocally helps you keep your mind sharp.
11. Eidetic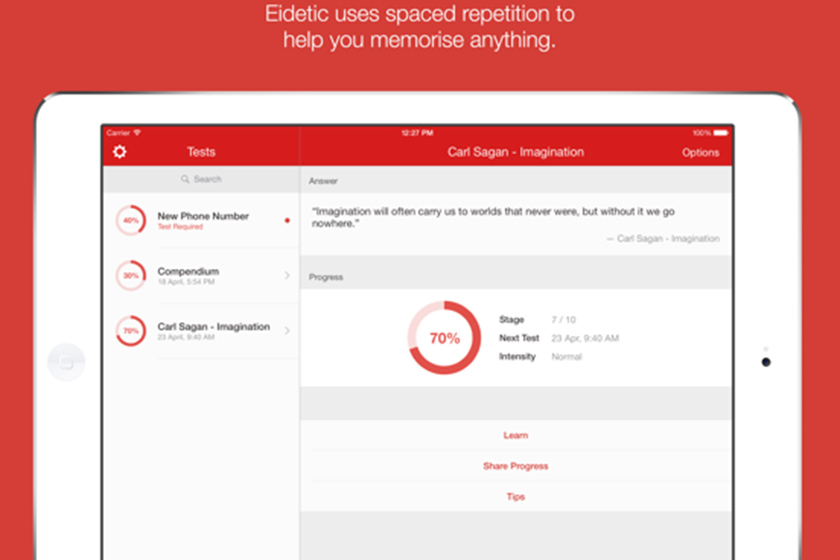 This game works with a repetitive pattern that helps you remember what you have learned. At first, it gives you a piece of new, interesting information and facts and repeats them until they move to your long-term memory. This method has been proven efficient by scientific studies.
Available for: IOS
12. Iridis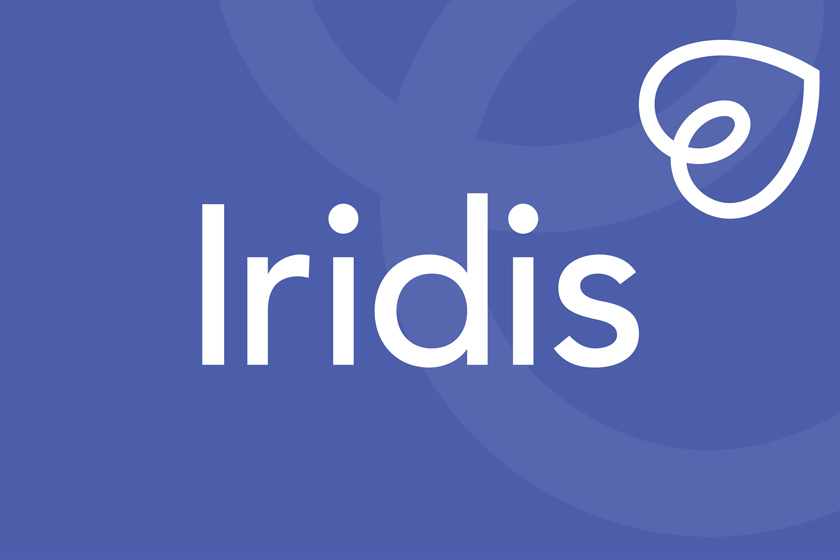 Even though this app isn't for patients, it deserves mention. Iridis, designed by The University of Stirling, provides the caregivers with advice and suggestions to help them get along with the family member or patient suffering from dementia and create a friendly environment.
Available for: IOS and Android
Final Words
Brain games can be helpful if you are worried about yourself or a family member prone to suffering from dementia or going through Alzheimer's. These games are indeed helpful in keeping the mind sharp and active. So, try out different brain training games, whether you want to prevent dementia or make its process easier.